The Story
:
We begin with the childhood events of our eventual female lead protagonist Seo Dal Mi (Bae Suzy). Her father, Seo Chung Myung (Kim Joo Hun,
Do Do Sol Sol La La Sol
,
Encounter
,
Squad 38
,
It's Okay To Not Be Okay
) decides to leave the company he works for, which had literally abused him, to start his own business, but Dal Mi's social-climbing mother Cha A Hyun (Song Seon Mi,
Love Alarm
,
Personal Taste
) does not approve, claiming their two daughters, Won In Jae (Kang Han Na) and Seo In Jae (Lee Re) will suffer needlessly because they won't be able to attend the best schools anymore. She is not willing to suffer financial loss while her husband starts his own business.
Eventually Dal Mi's mother leaves her father, after giving both sisters a choice: stay with her, or stay with their father. In Jae choses to stay with Mom, and Dal Mi chooses Dad. Her mother eventually leaves for Miguk (America) and remarries a rich Korean businessman named Won Doo Jung (Eom Hyo Seop). Dal Mi is devastated at having her family torn apart, angry at her mother's selfishness. Then while her father tries to start his business he is tragically hit by a car while crossing a street, and although he only seems bruised up at first, he later passes out and dies riding a bus home.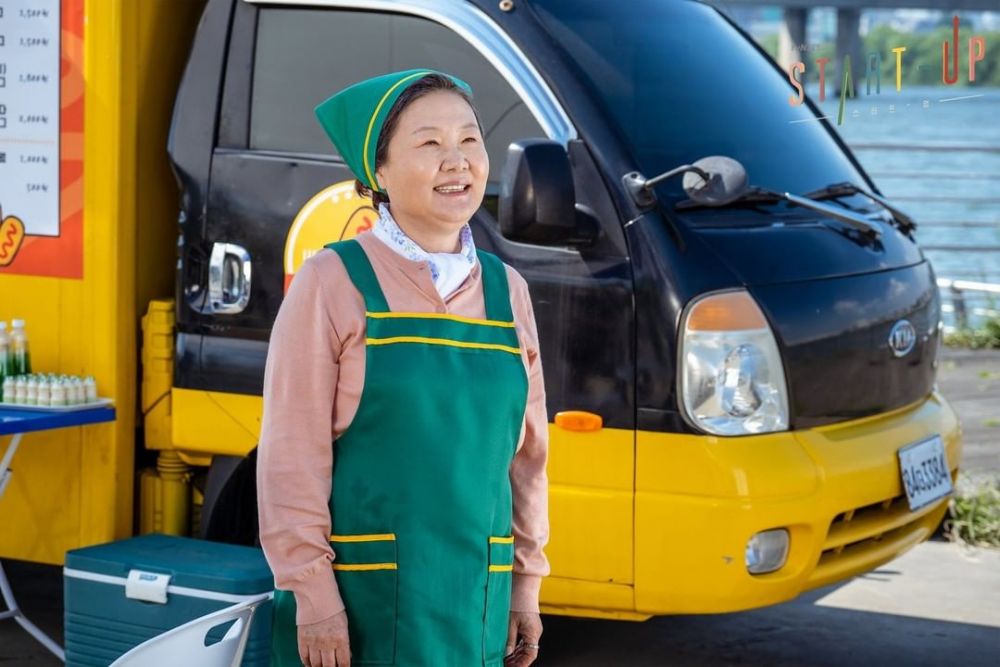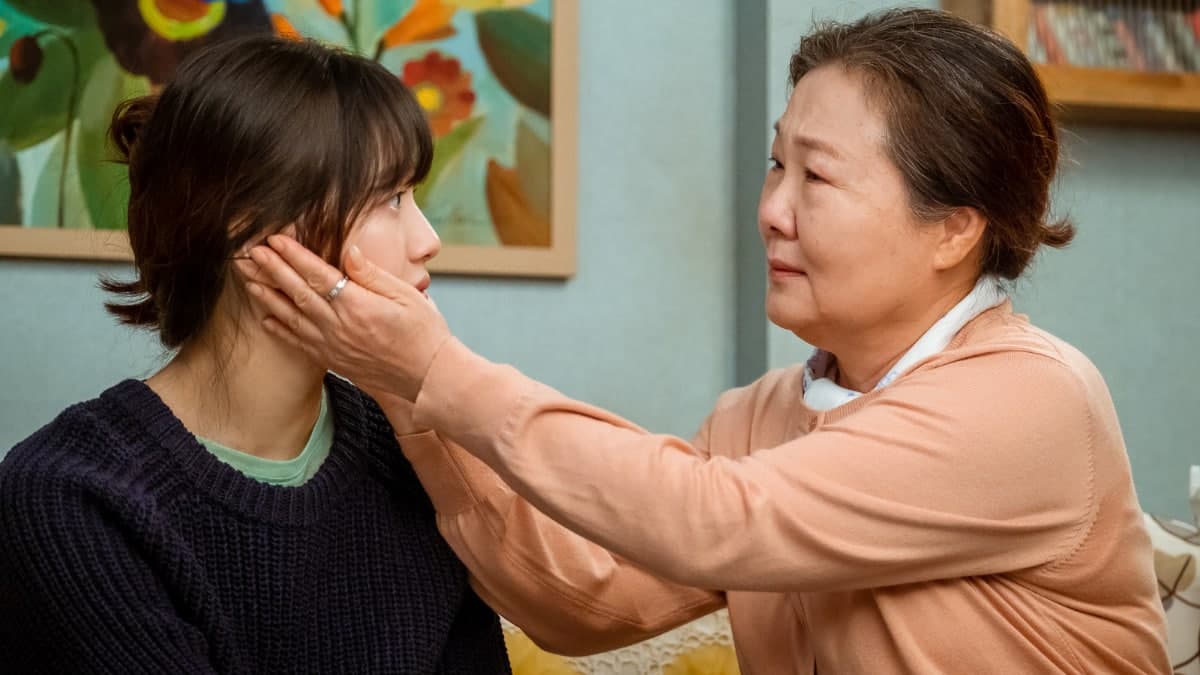 Now Dal Mi has to be brought up by her caring paternal grandmother, named Choi Won Deok (Kim Hae Sook) who runs her own corn dog restaurant. Grandma, sad because Dal Mi is sad, looks for ways to cheer her up. When she has a fortuitous encounter with a young orphan boy named Han Ji Pyeong (Nam Da Reum), and helps him out financially, she asks a favor of the boy
:
would he write friendship letters to Dal Mi and post them in the postal box outside her restaurant? He agrees. They take a young boy's name, Nam Do San (Kim Kang Hoon), out of a newspaper article about a gifted math student, and use that name to write to Dal Mi. The trick works, and Dal Mi looks forward to these personal letters from Do San as the highlight of her young days, even fancying that they love each other.
Ji Pyeong the orphan boy later grows up to be a successful team leader at a venture capital firm named SH Venture Capital, and is played as an adult by Kim Sun Ho. Dal Mi transitions to an adult played by Suzy. Will their letters to each other become the letters of a First Love, and are they destined to be a love pair in future because of them? Perhaps in an older K-drama from ten or twenty years ago, but not today in this 2020 drama!
Another male lead character is thrust into their lives as adults, the same math-gifted student Nam Do San, who has no idea about the existence of these letters. He has been trying to make his own programming business named Samsan Tech successful, working on facial recognition software technology, along with two close male friends, Kim Yong San (Kim Do Wan,
She Knows Everything
) and Lee Chul San (Yoo Su Bin, who had delightfully played the North Korean soldier who met his idol Choi Ji Woo in
Crash Landing On You
).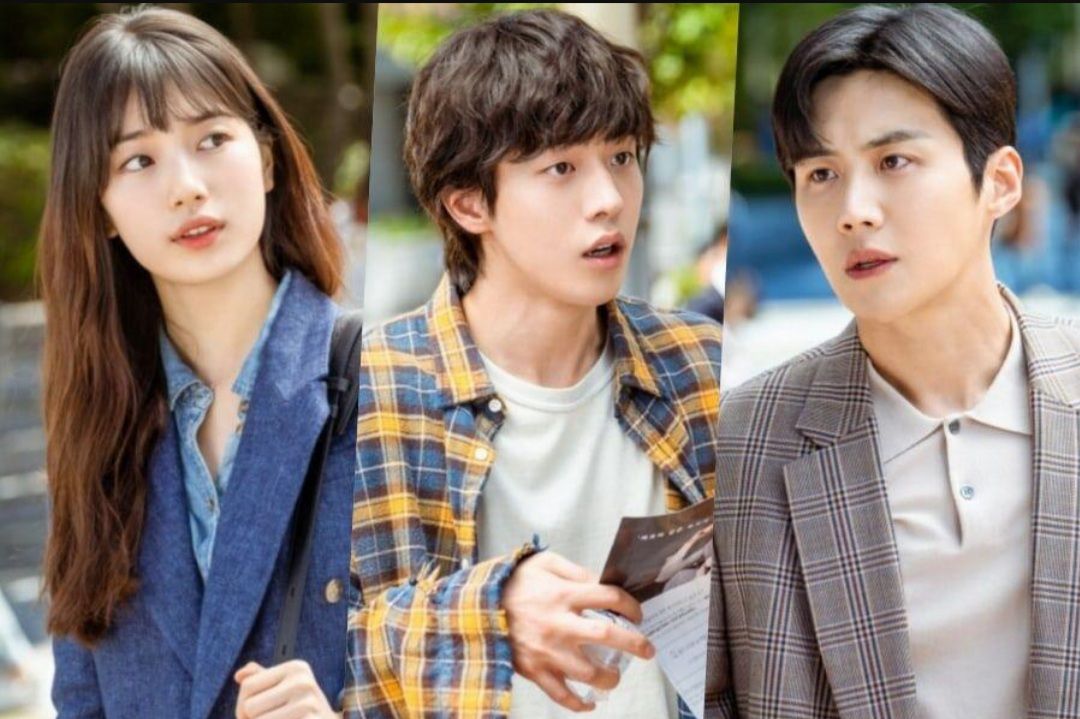 Years pass by before Dal Mi
has a chance to meet her sister and mother again, who return to Korea with mom's new rich husband in tow. Now fancy and stylish sister Won In Jae (Kang Han Na) looks down upon Dal Mi and taunts her for still living off her grandmother's menial work. To impress her, Dal Mi confirms that she and her new boyfriend Do San, who supposedly wrote the love letters to her in childhood, are doing well together, and plan to run a new tech company together. The disbelieving Won In Jae insists on meeting Dal Mi with her supposed boyfriend Do San at her step-father's upcoming networking party. Uh oh. Will Dal Mi be caught in her estranged sister's trap?
Running interference for her, the adult Ji Pyeong sets it up with the real Do San to meet Dal Mi at last, telling him about the made-up situation with the letters and to play along with the fantasy. Ji Pyeong does all this to please Dal Mi's grandmother, who had been so kind to him years earlier.
Do San and Dal Mi finally meet and there is instant chemistry between them. They set up to meet at the big networking party, to fool sister In Jae that they really are a couple, and really are working together, when they are, in reality, strangers to one another. In a further shock to Dal Mi she sees the mother at this party who had essentially deserted her in childhood, and is shaken to her core. Even her mother is estranged from her and says something cruel to her. Emotionally Dal Mi begins to rely on Do San, and Ji Pyeong by extension, and the two men, slowly becoming friends as well, reach out more to help Dal Mi by making her CEO of Samsan Tech, Do San's fledgling start-up tech company.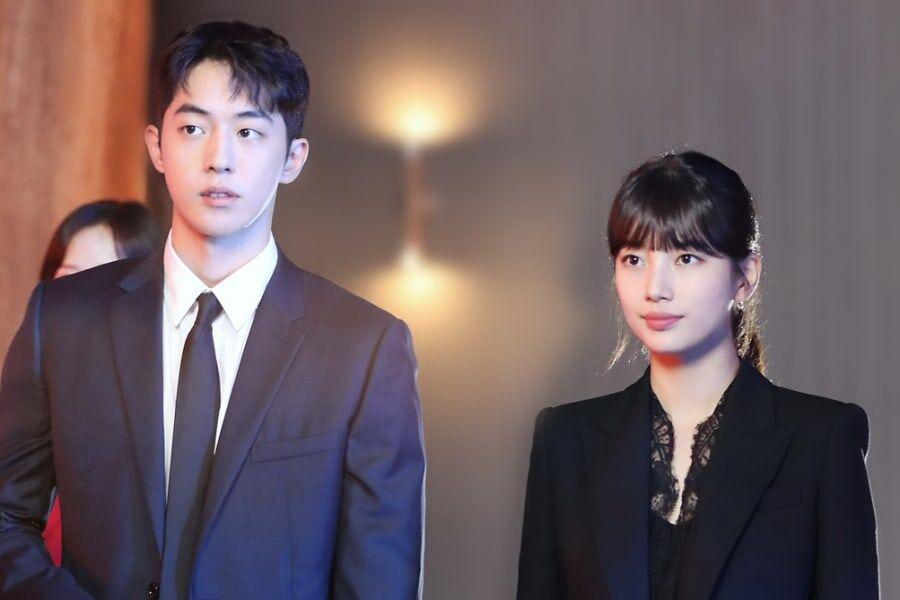 What was supposed to end as a one-time meeting between Dal Mi and Do San, evolves into a full-fledged romantic relationship. Ji Pyeong and Dal Mi's grandmother hesitate to reveal to Dal Mi the truth about the letters so that she does not get hurt. They do not realize that she might be even
more
hurt if she eventually discovers the truth, and begins to think Do San lied to her and betrayed her. To add to the stress of the situation, Dal Mi's grandmother is discovered to be going blind, and Do San is working on a software that can help the blind to navigate the world more carefully. This software has a "voice" that guides them, like a seeing eye dog would. Both Dal Mi and her grandmother are thankful to Do San for creating this technology.
(Funny tidbit of trivia: the "voice" of the software is from popular actor Yeo Jin Goo of The Crowned Clown fame)
.
Meanwhile, Dal Mi and Do San have a constant competitor in Dal Mi's sister In Jae's own start-up business, but they still manage to win funding for their own start-up from a foreign firm. This makes In Jae even more jealous of her estranged sister. Will they ever be able to forgive each other for past hurts and form a loving sister relationship? Will Dal Mi ever be restored to her mother as well? Can Do San and Dal Mi survive their relationship if the truth of the letters is revealed? Does Ji Pyeong, watching from the sidelines and falling for Dal Mi himself, finally get his own chance to reveal his true feelings to Dal Mi? What happens to all their mutual dreams to build a successful tech start-up together in the new field of self-driving automobiles?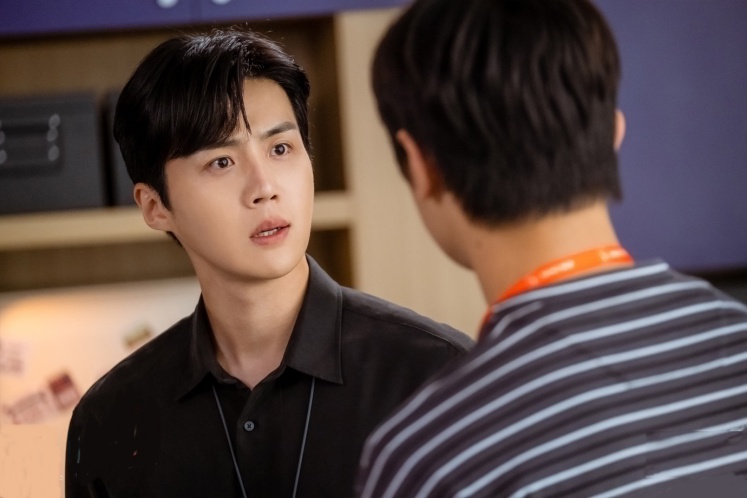 There is something unique and very special about the two main male leads' characters, who actually start to become friends as well as rivals in this story. The main character Do San is a typical genius: a complete geek who is not good at communicating with people. Nam Joo Hyuk portrays this character very realistically. He is a giver, not a taker, and does not hesitate to help Dal Mi to save face in front of her sister. Ji Pyeong is played perfectly by Kim Sun Ho, and as usual is a delight to watch on screen. His character's bitter orphaned childhood reflects itself in his frank behavior and ever critical dialogues with others. He is lonely, with a talking computer bot as his regular companion at home. Actor Sun Ho fits to a T the role of a successful fund manager, who is all classy in his attire, and delights in expensive cars (like he did in
Strongest Deliveryman
as well), but who has some deep emotional wounds. Some of the most fun scenes in the drama turn out to be between Do San and the competing Ji Pyeong, and it's amusing to watch both of them clash over the same girl. Actress Suzy also does very well with an often difficult role, playing a shrewd businesswoman here, instead of some silly girl still in high school or college. When I think how she has matured as an actress from her
Dream High
days a decade before I am quite proud of her progress.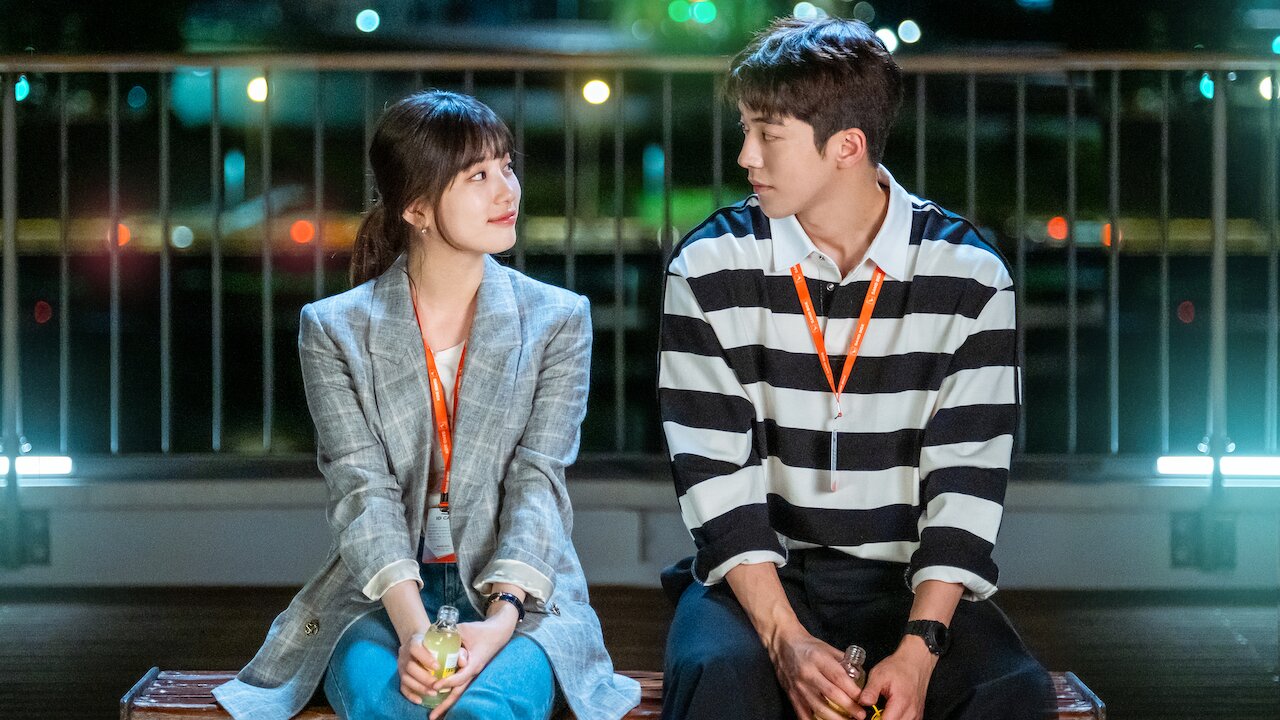 If you like Korean dramas that have business themes, as well as romance plots, then definitely add
Start-Up
to your K-drama queue. It has enough twists and turns in its various plots to keep you interested. The ending may be a bit pat in quality, but the progress getting there is worth the ride. Enjoy.