The Story
:
Choi Gang Soo (Go Gyung Pyo), a non-college graduate, makes a living for himself as a restaurant food deliveryman. He likes the freedom of his motorcycle, and bringing people happiness through his food deliveries. He wants to experience all the different suburbs of Seoul in his lifetime so he only stays working for various restaurants for a two-month period each before he is off to investigate other parts of the city working for other restaurants. Definitely an oddball character at first, until you start to realize his wanderlust is because he had no mother in his life; she deserted the family after taking all his father's money, which had caused the father to get depressed and commit suicide. Gang Soo has no love lost for this deserting mother, but always keeps it in the back of his mind that if he ever meets up with her he will take his revenge on her in some way.
Gang Soo does have a firm sense of right and wrong though, and when he sees injustice happen he tries to fix it. For instance, one night on his motorcycle he sees a car hit a fellow motorcyclist and take off. Gang Soo chases the car and eventually has the bad guy arrested. He has another messy encounter with a female motorcyclist on the same day, a spunky, rambunctious girl named Lee Dana (Chae Soo Bin), and when he complains she broke his cell phone and she should pay for a replacement she scoffs at him, tells him he dropped it himself so she isn't responsible, and takes off on him.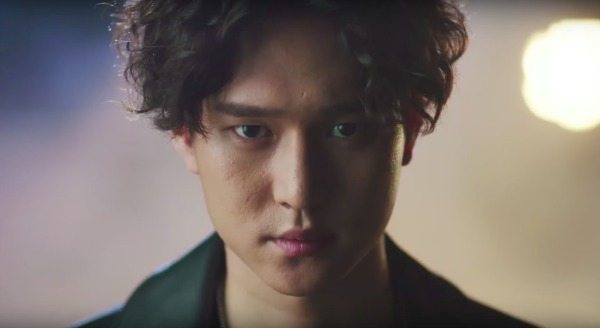 Gang Soo goes to have an interview at a noodle restaurant called PalPal Noodles, and the couple who run it, hard-worker Jang Dong Soo (Jo Hee Bong) and his sexy cashier Soon Ae (Lee Min Young), accept him as an employee and even give him a room to live in above the restaurant. Gang Soo thinks he's got it made ... until he happens to find out that the restaurant has another employee -- and it's the same girl who broke his cell phone in their prior encounter, Lee Dana. Friction between these two delivery people is immediate.
Lee Dana has a goal of finishing college soon while working as a delivery girl, and then leaving for Miguk (America), since she thinks Korea doesn't encourage women entrepreneurs. She takes English classes in her rare free time to prepare for this goal, and saves every won she can make; as her bank account grows, though, her loser family, deep in debt, keep asking her for money. She fights off the loan sharks for them but refuses to give them any of her precious, hard-earned money. She wants to leave Korea, and as soon as possible!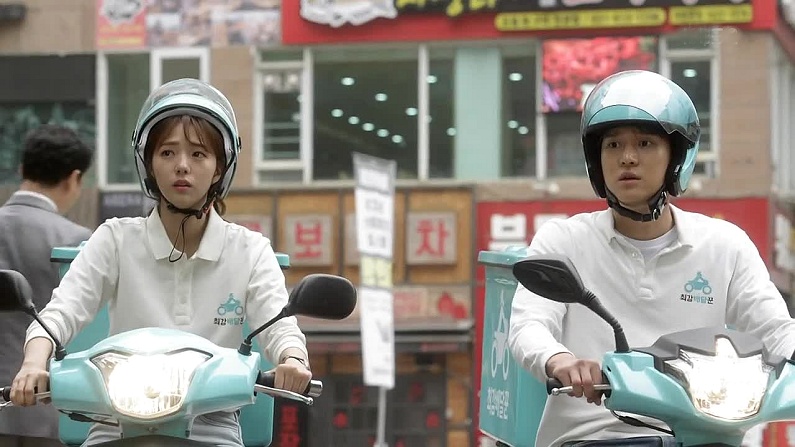 Both Gang Soo and Dana have separate encounters with a rich young man named Oh Jin Gyu (Kim Sun Ho). While they love their motorcycles he loves his rich cars, and loves racing them when he can. He doesn't seem to have a job but lives on his rich parents' money. His father, Oh Sung Hwan (Lee Won Jong,
Radio Romance
,
Empress Ki
) has had it with him and sometimes cuts off his money, but then his rich older brother Young Gyu (Park Joo Hyung, whom I loved as Prince Imhae in
The King's Face
) comes through for him and helps him out financially. Gang Soo's encounter with Jin Gyu isn't good, but Dana's is better, as she ends up saving his life eventually. Jin Gyu will weave in and out of both their lives in different but compelling ways.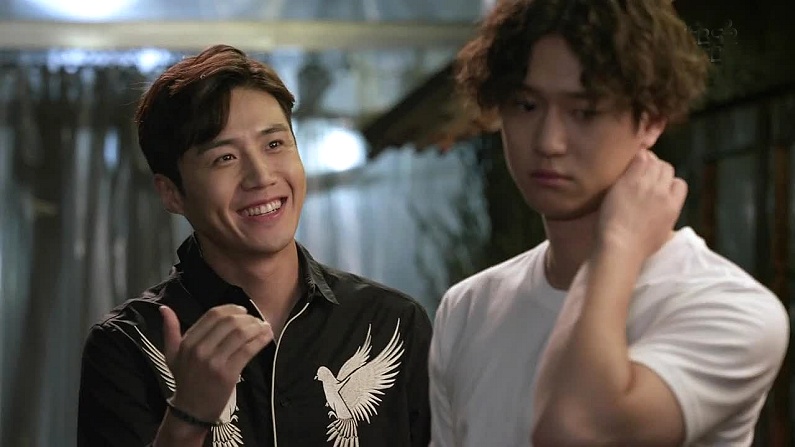 Gang Soo has a soft spot for people in trouble and one day he spots a young girl named Lee Ji Yoon (Go Won Hee) eating out of a garbage can on the street. He surmises that she is a teenage runaway, tells her he will help her, makes her some food and lets her sleep in his room above the restaurant for a few days. Coincidentally Ji Yoon has had an encounter with rich boy Jin Gyu as well, as she ran away from goons chasing her who were employed by her rich family to find her, and jumped over his fancy car, damaging it. Later, Ji Yoon gets a job in a coffee shop by lying about her age (she is 17 but got forged papers showing she was 23), but then she has a bad encounter with Jin Gyu again when he starts screaming at her in the coffee shop that she deliberately dropped an earring in his coffee cup. He hopes to have her fired but the female boss sides with her employee and he stomps out. Later that night, to relieve his stress, Jin Gyu arranges a car race between himself and his friends, and they illegally block off a road leading to a tunnel. This fateful, bad decision is to have dire consequences on his life, and that of others associated with Gang Soo, Dana, and Ji Yoon.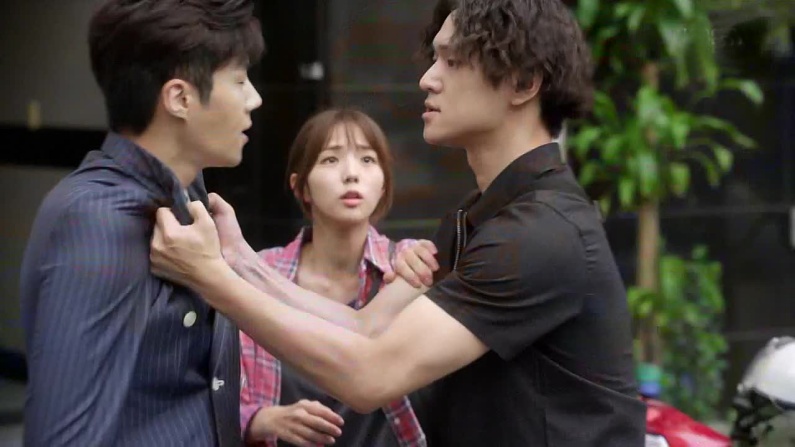 One of Gang Soo's best friends, Hyun Soo (Yoon Jung Il), also a motorcyclist food deliverer, is hit by a taxi on the night of Jin Gyu's road race, and the taxi driver tries to drive the stricken young man to the emergency room of the local hospital; however that tunnel road is blocked off illegally by Jin Gyu and his friends so they could have their car race. Because he has to take an alternate, longer route to the hospital, Hyun Soo's health deteriorates and he goes into a coma. His family, his mother and grandmother, are devastated.
When Gang Soo finds out about Hyun Soo, he hits the roof, and determines to find out who illegally blocked off the road. When a set of circumstances leads Gang Soo to discover it was Jin Gyu, he wants Jin Gyu to turn himself into the police. Knowing this would mean the destruction of his family's fortune if this news became public, Jin Gyu at the police station denies it was him who blocked off the road illegally. With no real proof, Gang Soo organizes all his motorcycle buddies to combine resources and find witnesses who could corroborate the truth: that Jin Gyu was responsible for the illegal blockage of the road which led to Hyun Soo's coma.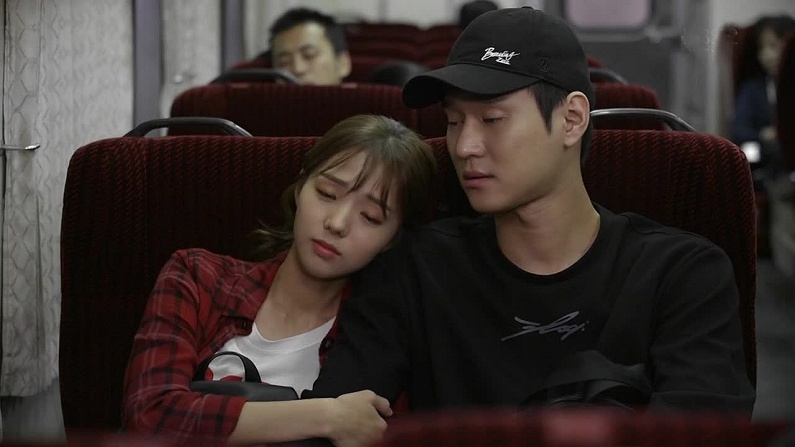 The rest of the drama centers on the conflicts revolving around this intimate group of characters dealing with Jin Gyu's duplicity, his reformation, and everyone in the neighborhood coming together to deprive a rich conglomerate family from buying up all the little Mom-and-Pop restaurants in the district in order to put up one giant one that would be the main restaurant business in town. When they see their community at risk, characters who were previously against one another come together, in order to resolve the issue. Gang Soo forms a company called
Strongest Deliveryman
which takes online orders for food, and one that all the motorcyclist deliverers join, like a giant union. In the process, some mysteries are revealed and resolved, like the identity of Gang Soo's mother, and some romantic relationships become developed enough to become permanent, a fun process to watch unfold.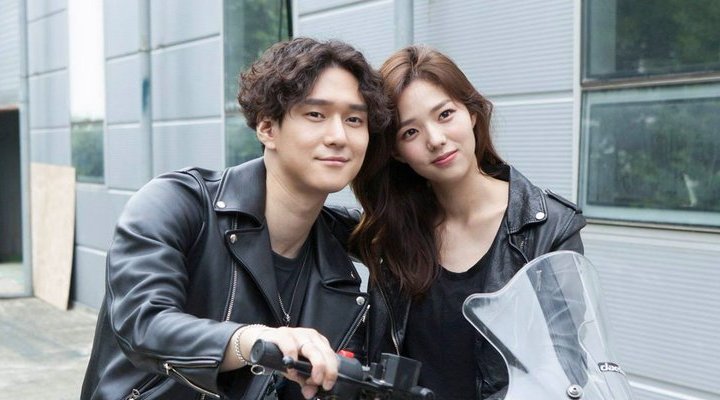 Strongest Deliveryman
is a topical K-drama, centering on themes that are often important to young people today as they make their own way in the world. There is enough substance in its plot to please older generations as well. I highly recommend this drama, it's truly a lot of fun to watch. You won't want to fast forward through any episode because you will miss important scenes if you do. All the actors do great jobs in their roles; they will seem like real people to you. Enjoy!
~~~~~~~~~~~