An addictive, mild science fiction romantic melodrama,
A Piece Of Your Mind
(2020), was cut from sixteen to twelve episodes by station tvN, with very low ratings given as an excuse for its being cut back to such a degree. I happen to
like
short dramas, and wish Korea made more of them, so I delved into this title on recommendation of a friend, and there was enough there, story-wise, to keep me interested, at least in the beginning, although I
do
see why it was edited down so much
:
the content of the drama could easily have been covered adequately in eight episodes with more cohesive writing, and even twelve episodes was longer than it really needed to be to leave a satisfying taste in your mouth. I did basically marathon it over two days, so it definitely had enough there to hold my interest, for the most part.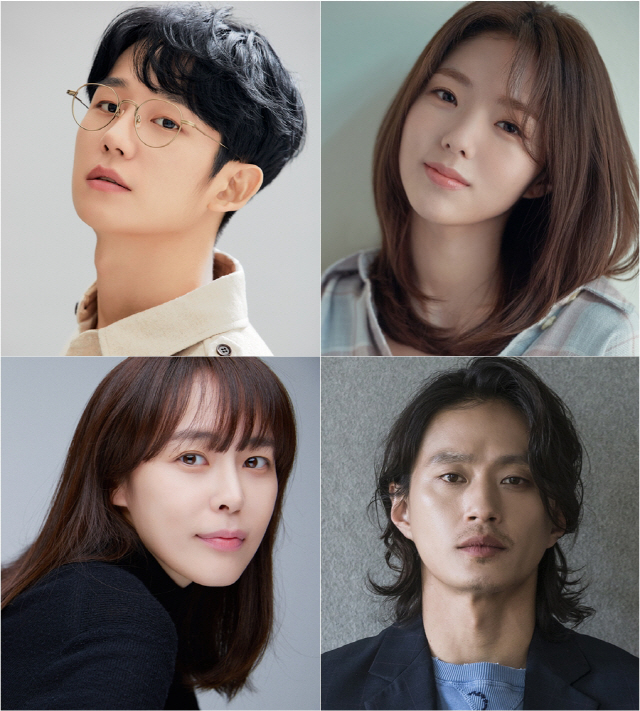 I had loved the lead actress Chae Soo Bin (top right) in 2018's
I Am Not A Robot
with Seung Ho Yoo as her leading man, and here in this drama she was equally appealing with her leading man Jung Hae In (top left), who had been Ye Jin Son's leading man in 2018's
Something In The Rain
. She was a super-sweet presence in this drama and her character was the main reason why I ended up watching
A Piece Of Your Mind
to the end. She radiates contentment and happiness here, even though her character's life had had her share of tragedies. I truly enjoyed her performance here best of all. Jung Hae In was good in his role, too, although I have to admit I think he had far more chemistry with Ye Jin Son in their drama together. For comic relief the older actress Lee Ha Na (
Voice
,
Alone In Love,
below left) was an often welcome cool breeze entering heavy emotional scenes at just the right time to give some balance to them. Actor Kim Sung Kyu played the man she was interested in, a classical pianist who seemed her complete opposite in temperament. I think he smiled only once or twice in the entire drama! Another actress who was memorable in this drama was newbie Park Joo Hyun, a Madonna-type beauty (she reminded me a bit of Song Hye Kyo) whom I ended up being quite impressed by. I thought her acting was very poignant in her debut drama role here. I hope to see more of her in the future.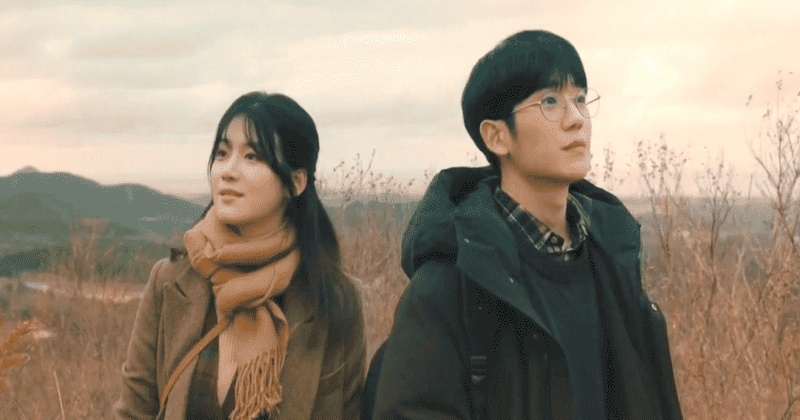 Newcomer Park Joo Hyun with Park Hae In

The Story
:
Classical music audio engineer Han Seo Woo (Chae Soo Bin) is an appealing, pretty young lady who shares an executive studio with a man she has never met, whom she calls Mr. Dawn. He gets the studio in the morning and she gets it in the afternoons, and sometimes even at night. She is at present working on a soon-to-be-released album of famous classical pianist Kang In Wook (Kim Sung Kyu), who for some mysterious reason has been in a slump musically and emotionally, often simply walking out on recording sessions in the middle of rehearsals for no stated reason, frustrating everyone working in the studio, including exec Choi Jin Moo (Lee Seung Joon from many dramas including
Hyde, Jekyll and I
). He does urge patience to Seo Woo, assuring her that Jin Moo should come around soon, he's obviously having a hard time about something. Also watching what is going on is Seo Woo's friend Moon Soo Ho (Lee Ha Na), a perky girl who doesn't like to see anyone suffer. She develops quite a bit of sympathy for the disturbed pianist.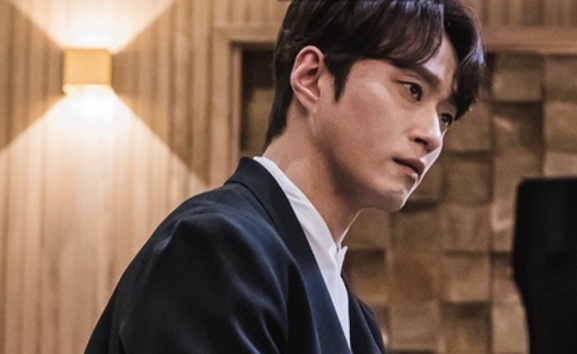 The temperamental classical pianist Kang In Wook
Meanwhile, handsome but quiet AI computer programmer Moon Ha Won (Jung Hae In), the founder of his own company called M&H, who rents the suite in the mornings (Mr. Dawn!), suddenly becomes intrigued by who the afternoon renter could be when he hears some familiar music emanating from the office at the time she is there
and he has left
:
the haunting piano piece Je Te Yeux by Erik Satie of the 19th century (this piece was also featured in
Cheese In The Trap
played by Seo Kang Joon on the piano - Koreans must love this piece!). He looks up at the window from outside and stares at this pretty girl with mild interest, as she stares down at him.
It turns out this music had been a favorite of Ha Won and his first girlfriend from childhood, named Kim Ji Soo (Park Joo Hyun). They had grown up in Norway together, but then for some inexplicable reason, when both moved to Korea, Ji Soo had suddenly abandoned Ha Won and married classical pianist In Wook, which had devastated Ha Won. He's never gotten over her, or her loss. In fact he was so troubled by her loss he never made an effort to find out who she had married. It hurt too much.
After Ha Won meets classical music audio engineer Seo Woo and starts to grow close to her he has had several chances to put two and two together and figure out that her pianist client In Wook was the husband of Ji Soo, but that doesn't come until near the end of the story. (One of the reasons this drama was dragged out more than it needed to be, in my opinion).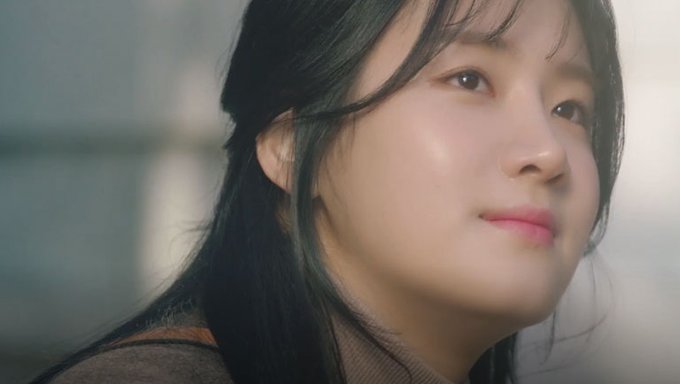 It turns out that the reason In Wook is so disturbed lately and can't complete his music assignments is because Ji Soo has died. He had let slip a secret to her that he had been carrying a long time, about the death of Ha Won's mother back in Norway, when they were all young. He had indirectly been the reason she had died. Ji Soo, feeling guilt over this revelation by her husband, goes to Norway to visit the grave of Ha Won's mother and apologize for her husband's action, but while there she has an accident during heavy snowy weather and is killed.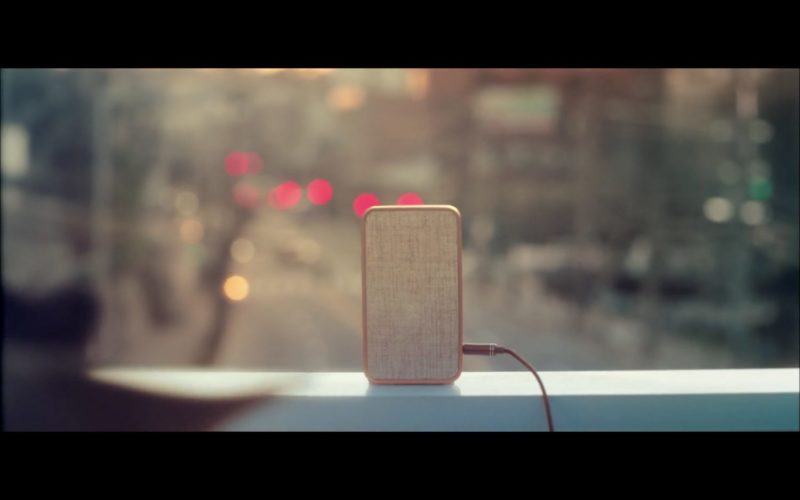 A dead soul trapped in a tiny box?
The two men in Ji Soo's life separately grieve for her loss of life, both Ha Won and In Wook, and so, inexplicably, does Seo Woo, who had met Ji Soo earlier before she had flown to Norway, and had formed a friendship with her. Seo Woo had had her own share of tragedies, with both of her parents dying in a fire. She sensed that Ji Soo was vulnerable and sad about something, and reached out a hand of friendship several times. After Ji Soo dies Seo Woo misses her a lot, too.
With Ha Won's AI background he builds a little machine that uses AI technology to recreate the voices of dead people, to comfort their living relatives and friends after their passing. It's all fake, but grieving people don't seem to care. Ha Won gives his little machine to Seo Woo, with Ji Soo's voice programmed inside, and Seo Woo is then able to "talk" to Ji Soo after her death through this box, and during these times she learns some important secrets about the lives of Ji Soo, In Wook, and Ha Won. Secrets that will bring them all to the breaking point eventually.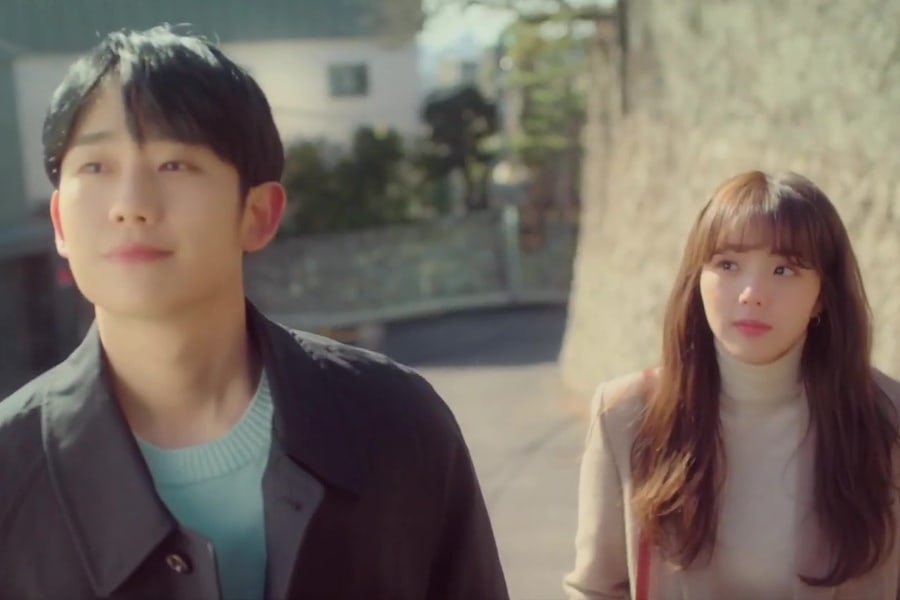 Will everyone be able to forgive each other for past hurts, and move on in positive ways? What will happen to the little AI machine - will someone wish to destroy it so that they never hear from the deceased Ji Soo again?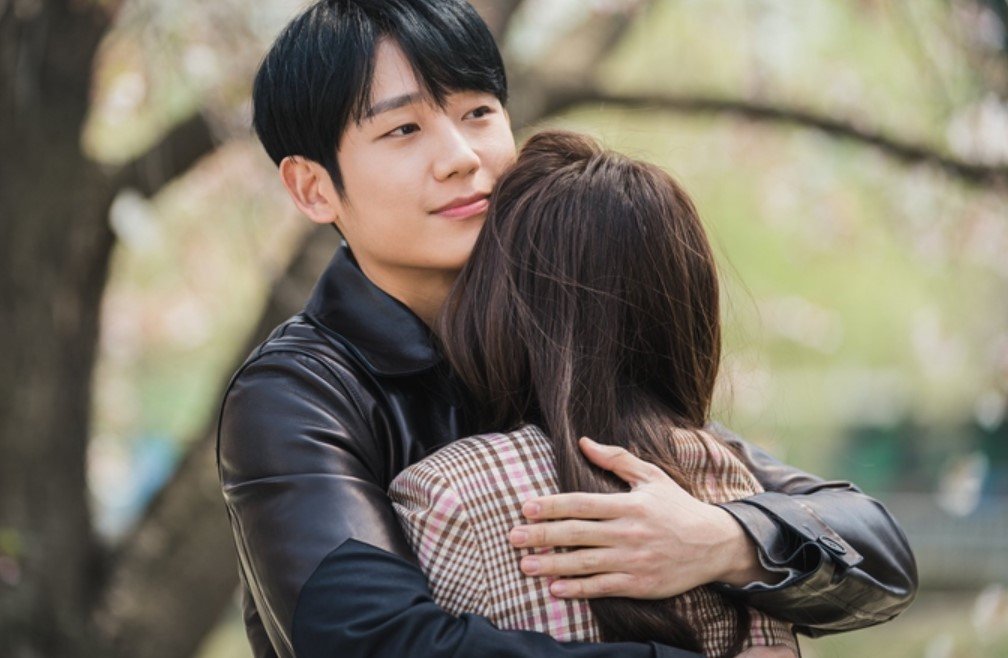 I enjoyed the drama overall, but felt tightening of the script was definitely in order. I also delighted in seeing cameos by the two older actresses who had played the two housekeepers in Oscar winning film
Parasite
, Lee Jung Eun and Jang Hye Jin. Even when they had brief sad scenes I couldn't help but laugh, remembering their crazy characters in that previous film. Also in a small role, playing Ha Won as a teen in flashbacks, was adorable Nam Da Reum (
The Suspicious Housekeeper
,
While You Were Sleeping
,
Goblin
). Always good to see him.
Check out
A Piece Of Your Mind
if you like shorter dramas and/or enjoy these actors. You'll no doubt enjoy it. Lots of beautiful classical music to appreciate too.