The Story
:
Detective Moo Jin Hyuk (Jang Hyuk) built up a major reputation as a go-getter cop who solved many major cases and who built up a loyal group of team members who were like brothers to him, including his right hand man Sim Dae Sik (Baek Sung Hyun). However, after his wife was murdered by a serial killer, for (in the beginning) unknown reasons, and the man arrested for the crime was let go for too little evidence, his life spiraled out of control for three years. He became filled with guilt that he was not able to protect his wife when she was crying out for help on her cell phone to 911, since he was solving another case at the time and then afterwards got drunk with his cop buddies to celebrate, and he promises his young son, a lad in the hospital with a chronic illness, to never give up looking for her killer.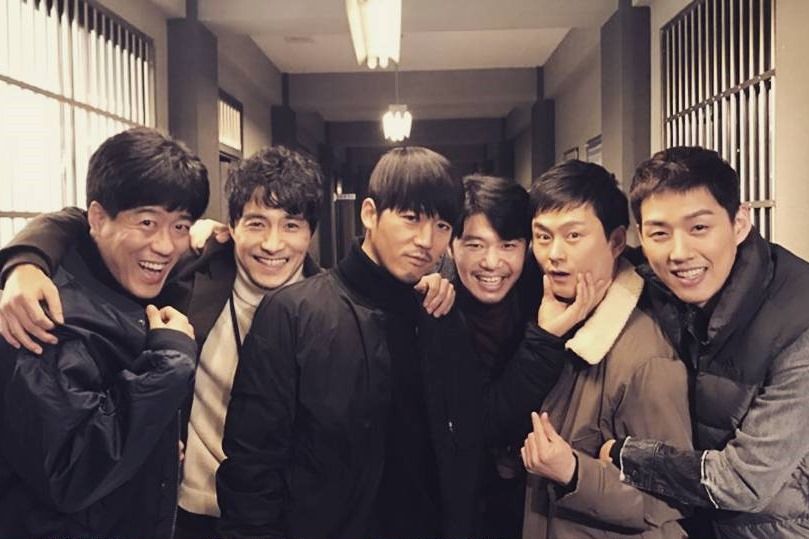 Meanwhile, police woman Kang Kwon Joo (Lee Ha Na) graduated at a police academy with top grades and was put to work in a 911 call center. While working there a brutal murder happens in which her father had become involved, trying to stop the crime from occurring. Her father Kang Kook Hwan (Son Jong Hak) is killed on the scene and Kwon Joo hears what happened over the phone. Imagine listening to your father being killed over a phone. How can you ever really recover from that?

She too, like Jin Hyuk, vows to catch his murderer no matter what it takes and no matter how long it takes. Afterwards, she goes to the U.S. to study police profiling, and comes back to Korea as a professional voice profiler, since she has developed a special talent: extra-sensitive hearing. Tiny sounds that would be missed by another police worker's ears become extra clues for her in solving difficult cases. At first, because Kwon Joo had said the man arrested for Jin Hyuk's wife's murder didn't have the same murderer's voice that she had heard on the phone that night, Jin Hyuk is belligerent toward her, accusing her of secret motives by lying, but nothing could be further from the truth. She is a highly moral woman and only wants to be honest to solve cases.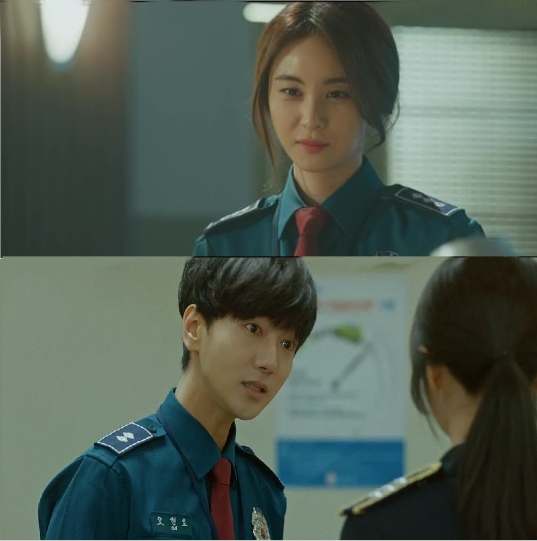 Ironically, Detective Jin Hyuk and voice profiler Kang Kwon Joo end up solving cases together, placed in a special group called the Golden Time Team by their supervisor, which includes two up and coming police talents Oh Hyun Ho (Yesung) and Park Eun Soo (Sun Eun Seo) who will work the phones receiving distress calls. The team combines their talents to solve cases like kidnappings, child abuse, rescuing passengers on a sabotaged bus, attempted murders of cops, etc.

Eventually they all work together to try and catch the insane serial murderer of Jin Hyuk's and Kwon Joo's loved ones, who just happens to be the same man, Mo Tae Gu (Jae Wook Kim). He is one dastardly fellow to track down, since he is the wealthy son of a corrupt businessman Mo Gi Beom (Lee Do Kyung) who owns the biggest bus company in the country. His wealth and power, and the silence of his father who knows he is insane, have shielded him for years from capture after committing multiple murders. His father also pays off another killer Nam Sang Tae (Kim Ro Ha, who has just about the most perfect face to play criminals!) to take the fall for his son, which ends up costing him his life too when Tae Gu murders his own fall guy!
Probably the most brilliant scene in the
whole drama, Tae Gu taking a bath
while dreaming of his next victims
Jae Wook makes Mozart sexy!

The race to grab Tae Gu before he murders even more people ends up a spectacular one, and his eventual punishment is creepy as hell! Fair warning. You can't be a squeamish person and watch it, otherwise you might have nightmares. From the online comments I read from fans a lot of them didn't want to see Tae Gu receive his comeuppance in the way he did - they thought it was over the top. I disagree. He had destroyed so many lives that
nothing
anyone did to punish him would be enough. He deserved exactly what he got! He would have loved it if Jin Hyuk had sunk to his base level and killed him, but no, the scriptwriter was wiser than that and made him receive justice from his own kind -- the insane!
Jang Hyuk's Tears

If you love a great cop show do not miss
Voice
. In fact it's brilliant OCN crime solving shows like this one and
Missing Noir M
and
Tunnel
that should be supported by America's Netflix. Netflix really needs to listen to long time fans of the genre so they know where to go to sponsor the best "original productions". OCN makes the best crime solving shows in the world, and
Voice
, as of this writing, was their highest rated show.
~~~~~~~~~~

HOME TO KOREAN DRAMA REVIEWS