Meanwhile, Maeri's Dad meets an old friend of his named Jung-suk Byun (Jun-gyu Park) who is a rich businessman and has a son in the entertainment field whom he would like to see married and settled down. The son, named Jung-in Byun (Jae-wook Kim), seems willing to oblige his father. The two fathers decide that Maeri might be a good match for the son, especially when Jung-suk sees a picture of Maeri and thinks she resembles someone he used to love in his past.
Maeri hates the idea of an arranged marriage so she and her friends and Mu-gyul's friends come up with the idea of staging a fake wedding and sending photos to Maeri's Dad to show him that someone already beat Jung-in to it. But the two fathers are having none of that and Jung-in comes up with the idea of a 100 day contract; let Maeri decide which man she wants after she splits time with both guys for that amount of time, and no matter which man she chooses the father's debts will be paid off. Maeri especially likes that last part so she agrees and ropes in Mu-gyul to agree. "As long as you don't start liking me," he warns her, upon which she claims he isn't her type so he will be perfectly safe. Ha! we've heard this before, haven't we?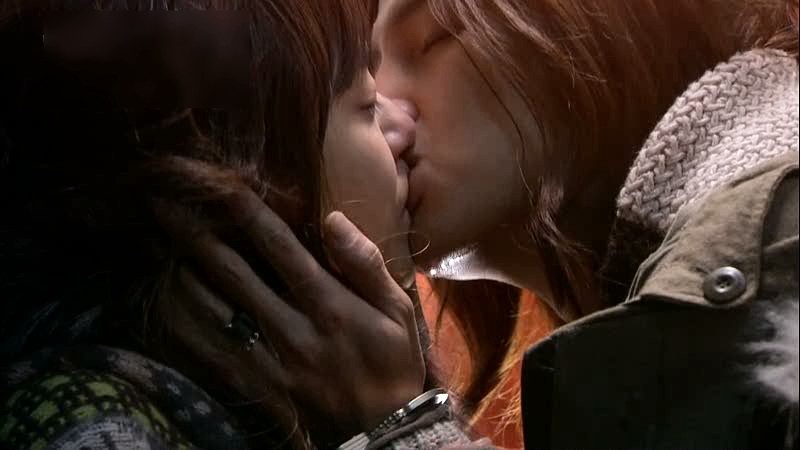 Maeri officially meets Jung-in and he offers her a job as his secretary at the entertainment firm he founded which puts on Korean dramas; since Maeri has always loved to watch them she's more than happy to take the job. Jung-in then meets Mu-gyul and likes his music and offers him a job writing the score for the newest drama he plans called Wonderful Days, but the friction between them grows with time as both men fall in love with the warm and kind-hearted Maeri. There's also trouble ahead with regard to one of Mu-gyul's old girlfriends, Seo-joon (Hyo-jin Kim), who is an actress working in dramas at Jung-in's entertainment firm. She hasn't exactly forgotten Mu-gyul and she seems to want him back, causing difficulties for Maeri in the workplace. Mu-gyul's former agent Director Bang (Yi-young Shim who played the klutzy aunt in
The Suspicious Housekeeper
) tries to lure him away from Jung-in's firm, offering him a new lucrative contract.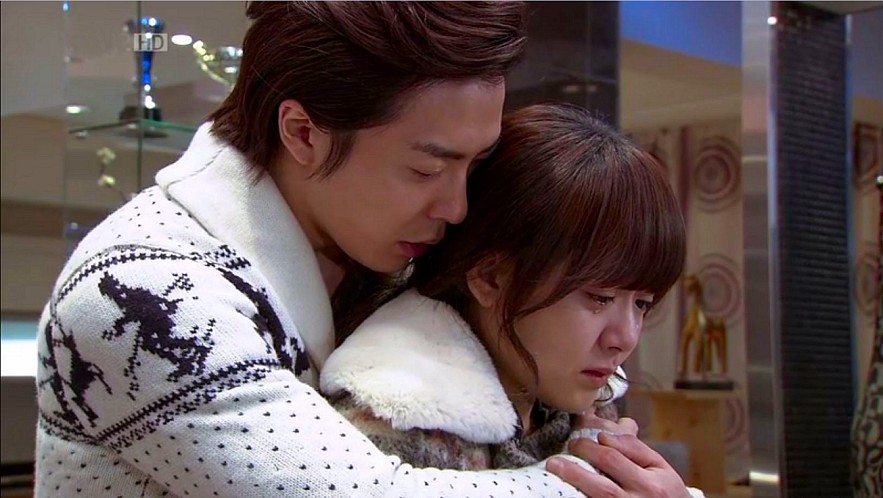 It's always obvious that Maeri prefers Mu-gyul and at one point they even take off for a musical event together and he sings love songs to her. But working with and sharing time with Jung-in, who is so nice to her every day, makes Maeri care for him too. When the 100 days are up which man will Maeri choose? Will she follow her head or her heart?

Jang Geun Suk and
Geun Young Moon have delightful chemistry in this drama. I did have trouble in the first episode with our Mary who acted 16 when her character was actually 24, however what most Americans do not understand about Korean dramas when they first get into them is that tremendous personal growth goes on during the typical 16 or 20 episodes of any K-drama, and you MUST be patient to see this growth. Never check out early in a K-drama but allow it to slowly grab you. The stars make this show, their sweetness grows episode by episode. I am glad I didn't stop at episode 1! I loved it!


~~~~~~~~~~

Buy Mary Stayed Out All Night at Amazon
~~~~~~~~~~~~
HOME TO KOREAN DRAMAS