The two Jangs, dynamic actor Jang Hyuk and adorable actress Jang Nara, were reunited for a special one hour K-drama Special called
Old Goodbye
(2014), after performing together the same year in the popular Korean drama
Fated To Love You
. The special has the same director, Kim Hee Won. However, this haunting Special K-drama is a time travel romantic fantasy (love those kinds of stories a la
Somewhere In Time
), with beautiful gentle music, in which a once married couple have a second chance at life and love, to try and avoid future tragedies by means of a magical object, in this case, a camera. Will it work? Will there be a happy ending? This show ended up being my 150th K-drama completed. It's definitely romantic, but sad too. You might want to have a hankie ready for some scenes.
The Story (with some spoilers but not end spoilers):
Does a love brought together by destiny necessarily mean it will last forever? Kang Soo Hyuk (Jang Hyuk) meets Han Chae Hee (Jang Nara) at an ocean cliff one day, when he approaches her, worried that she might be contemplating suicide. She tells him that's not the case and then she takes a photo on her Polaroid camera to commemorate their fateful meeting. So begins a relationship that leads to marriage, but divorce follows several years later when Chae Hee steadfastly refuses to have children despite Soo Hyuk's pleading. He takes off his wedding ring and places it on her petition for divorce.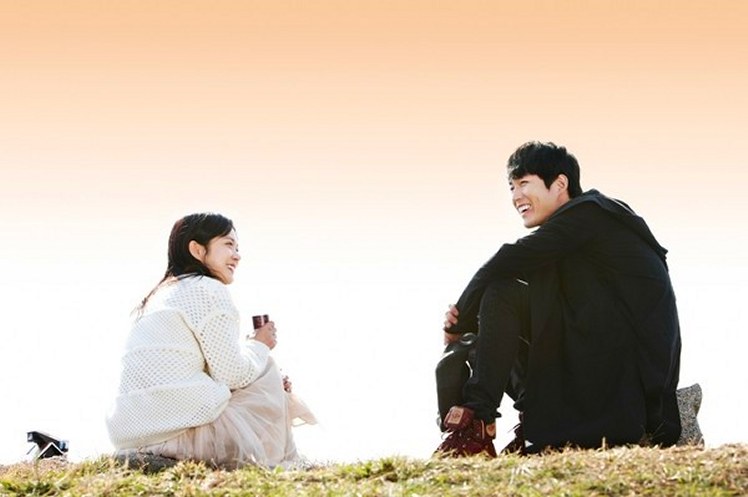 Three years after their divorce, Soo Hyuk learns that Chae Hee is on her deathbed at the hospital due to complications from her advanced diabetes. She plans to leave Soo Hyuk their former marital home that was in her family because she has no other family presently except for him.
Breaking into the home while she lays unconscious in the hospital, Soo Hyuk finds the Polaroid camera that was Chae Hee's constant companion in her aspirations to become a professional photographer. When Soo Hyuk discovers that the camera gives him the ability to try to correct his past mistakes, will it be enough to save her life and their destined love?
This drama / film is only one hour but should not be missed for fans of the Two Jangs. They've always had great chemistry together, beginning with their very first drama together
The Successful Story Of A Bright Girl
in 2002.