A pleasant older woman - younger man "Noona" romance,
Encounter
(2018 - 2019) starts off beautifully with a location shoot in Havana, Cuba, where the lead Korean female character, expanding her hotel business in the communist nation, meets a free spirit Korean tourist in the lead male character, and their lives will never be the same again.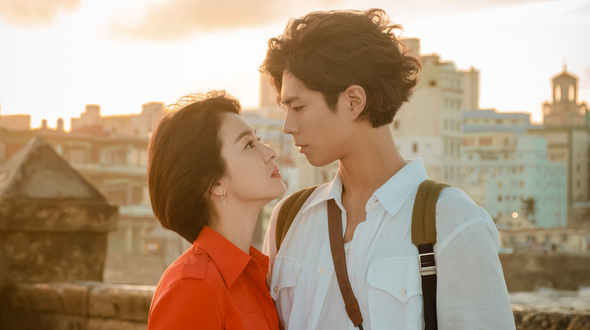 The drama gives the long term Korean drama fan the opportunity to drink in with their eyes two of the most beautiful actors the country of Korea has to offer, Song Hye Kyo (
Autumn In My Heart
,
All In
,
That Winter The Wind Blows
,
Descendants Of The Sun
) and Park Bo Gum (
Tomorrow's Cantabile
,
Moonlight Drawn By Clouds
,
I Remember You
). It is helped along by an absolutely exquisitely beautiful OST (Original Soundtrack) which is one of the best I've ever had the privilege of enjoying over the years.
The Story
:
Cha Soo Hyun (Song Hye Kyo) is a well-off daughter of a politician father Cha Jong Hyun (Moon Sung Geun) and a social climbing, less than loving or demonstrative mother Jin Mi Ok (Nam Gi Ae). She was married off when young, basically for business purposes, to someone she didn't really love, who ended up cheating on her and seeking a divorce from her, Jung Woo Seuk (Jang Seung Jo). As part of her divorce settlement, instead of a large cash settlement, she was given ownership of a luxury hotel in Seoul, and she takes her job running it very seriously, throwing herself into her work to compensate for the lack of love in her life.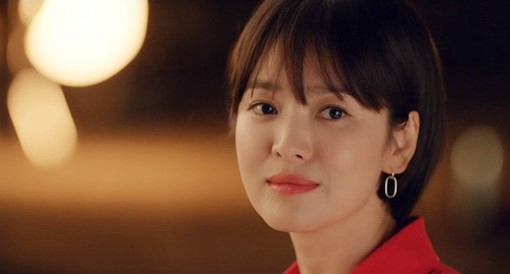 Everything changes for Soo Hyun when she travels to Cuba to oversee the opening of a new luxury hotel in Havana that she and her staff, including her hard working female secretary Jang Mi Jin (Kwak Sun Young), have been working on for months. Once there, after a big staff meeting, she gets into her private car and it happens to bump into a tourist from Korea, the distinctly Bohemian appearing free spirit Kim Jin Hyeok (Park Bo Gum). In the fracas a precious camera of his is broken and the secretary promises to buy him a new one, taking his name and address for that purpose.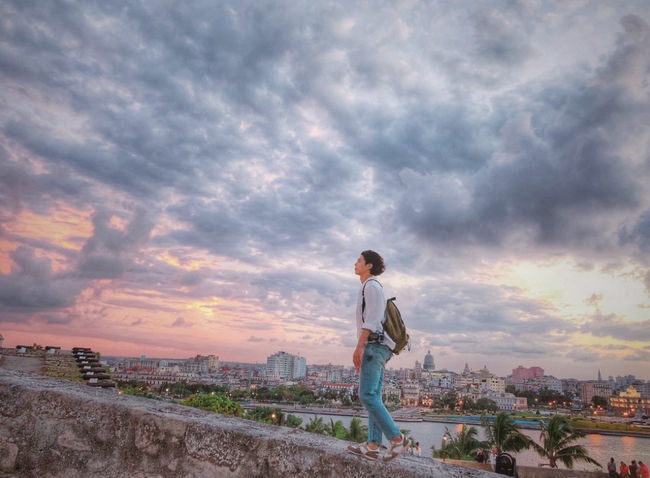 Later the same day Soo Hyun happens to chance upon Jin Hyeok again when, feeling stifled in her hotel room, she leaves and goes off alone (while under the influence of a sleeping pill she forgot she had taken!), wandering to one of the prettiest scenic areas in Havana, a popular tourist spot where one can see gorgeous sunsets.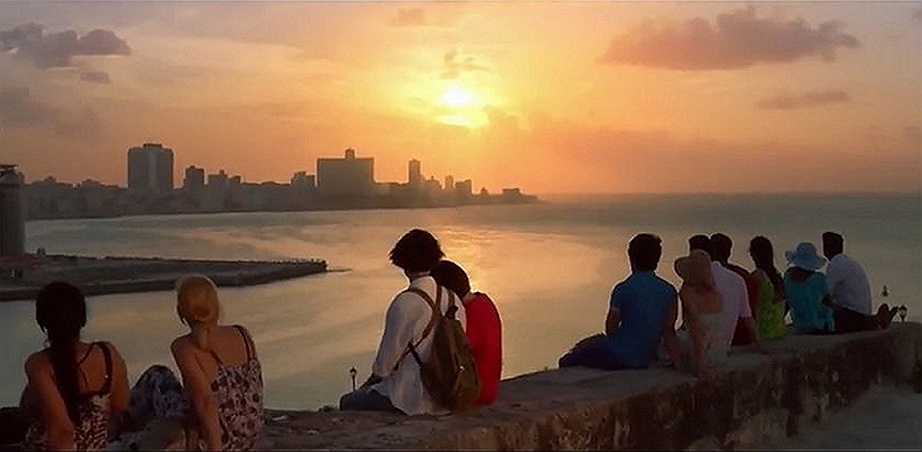 She sits on a stone wall, almost falls off because of being sleepy, but is saved by Jin Hyeok, who has been watching her from a distance, concerned for her welfare, a fellow Korean walking alone in a strange city. When she wakes up from a brief nap, while leaning against him on the wall, they strike up a conversation and begin to walk back to their hotels together.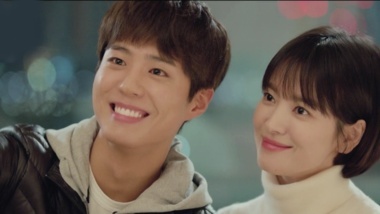 They hit it off, he buys her food because her purse had been stolen by locals, and they even frequent an open nightclub together where salsa dance music is being played. In their brief time together it's obvious they are mutually attracted to one another, but what will happen when they both return to Korea and leave the romance of Havana behind?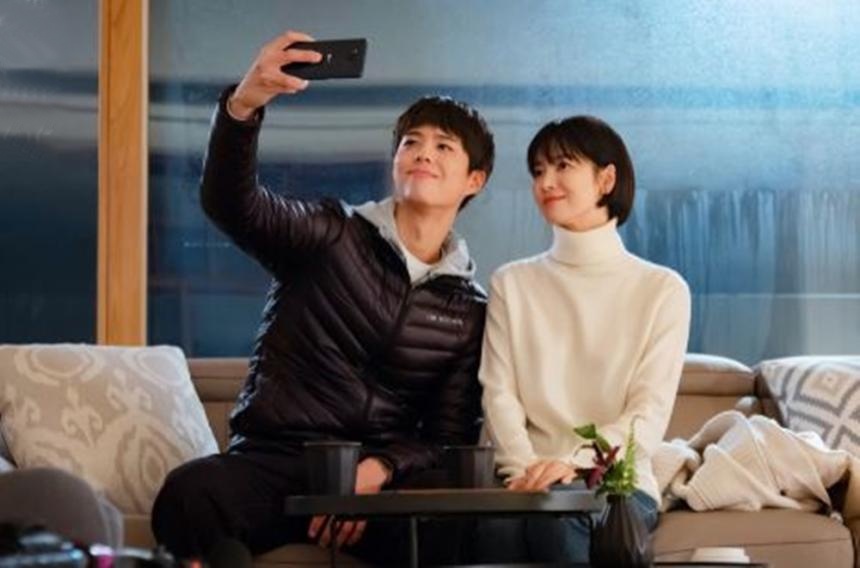 We spend the rest of the drama finding out. Soo Hyun has to go back to her overbearing relatives and hotel running responsibilities in Seoul, and Jin Hyeok has to go back to job hunting. He ends up being selected -- fully unknown to Soo Hyun -- as a new employee in the public relations section of her Seoul hotel. When they realize their paths have crossed again things accelerate quickly between them. Sometimes she would pull away, thinking of the hotel and her status first, and at other times she would feel drawn to him again.


My Favorite Korean Pianist Hoon-To-Be
Plays The Love Song :)

Her ex-husband seems a bit jealous, following them around and spying on them (why is that always the case? why not move on with your new woman, fool?) and his mother, the rich socialite Kim Hwa Jin (Cha Hwa Yeon) would love to take back the hotel from Soo Hyun, and quietly and stealthily plans to accomplish her goal. However, soon others catch on who care about Soo Hyun's welfare, and her nasty plan is exposed and averted.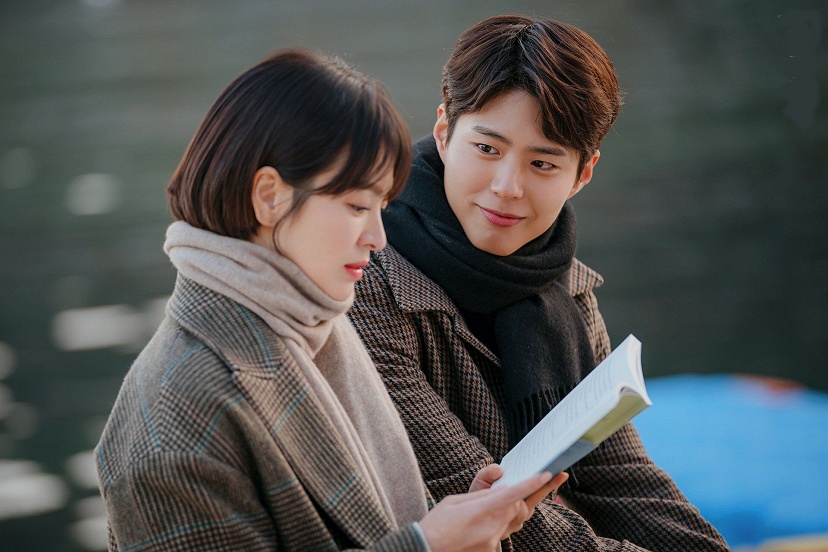 Eventually Soo Hyun and Jin Hyeok admit their love for one another -- at a masked ball, which was fun -- and they become gossip fodder for the entire hotel staff and even the paparazzi tries to follow them around. Then unexpectedly, Jin Hyeok's own mother, the usually kind Joo Yeon Ja (Baek Ji Won) enters the fray and begs Soo Hyun to break up with her humble, good-natured son, that they come from two different worlds and can never be happy together. Will she succeed in convincing Soo Hyun to give up Jin Hyeok, the only man she has ever truly loved in her overly-controlled life?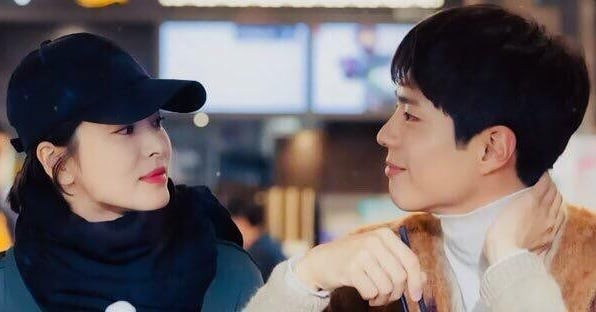 If you love these two stars, and love a solid, dreamy romance, then definitely put
Encounter
on your queue. Some of it is predictable to the long term K-drama fan, but there are enough detours to keep you guessing as well. Enjoy!
~~~~~~~
HOME TO KOREAN DRAMA REVIEWS
~~~~~~~