Adding to the drama's intensity in the Joseon story is Saimdang's erstwhile "friend" Whieum Dang Choi (
You Are All Surrounded
and
Alone In Love
actress Oh Yoon Ah), a girl from a humble background who once wished to be better than Saimdang as an artist but who could not do so and therefore blames Saimdang for the rejection she faced at the hands of Lee Gyeom. Whieum Dang ends up giving Saimdang years of grief, including several times putting her life in jeopardy due to jealousy. Whieum Dang is forced to marry a man who doesn't love her, Min Chi Hyung (Choi Chul Ho), but who only sexually desires her. Her husband knows all too well she carries a not so secret torch for Lee Gyeom and this creates lots of dangerous animosity between the two men, as is evident in this fantastic sword fight sequence, below.


"You're vulgar!" Lee Gyeom Says To Whieum Dang
A Great Swordfight Scene With Seung Hun Song

Fate intervenes to keep the loving, artistic teenage couple Saimdang and Lee Gyeom separate
;
she too is forced to marry another young man named Lee Won Soo (played as an adult by Yoon Da Hoon) otherwise there would be a royal command to kill her beloved Lee Gyeom by the mentally disturbed monarch of the time, King Jung Jong (Choi Jung Hwan in a dual role)
For two decades Lee Gyeom remains in the dark as to why Saimdang abruptly married another man and moved away, creating a home with him and having his children. When he does discover the truth, that she did it to save his life, he is able to drop his bitterness by the wayside, even coming to her aid several times when she is in trouble, and even caring for her children who are not his own, for example teaching her academically bright son Hyun Rong (Jung Joo Won), and encouraging his brilliant mind at academics, and then standing up for her daughter Mae (Shin Shoo Yun, in a beautiful performance for one so young) who wants to attend a royal art school designed for men only.

One of the best parts of this drama is seeing Saimdang relating lovingly toward her children, teaching her children so many valuable academic, moral, and life lessons. This is so rare in Korean dramas, depicting such a high quality, sacrificial mother, and I delighted in it. Saimdang's husband turns out to be nothing but an oaf who can't pass the civil service test even after trying repeatedly for years, and he also cheats on her with a bar maid. So she throws all the love she has into her children. I especially loved her relationship with her daughter Mae, who also wished to be an artist like her mother, even disguising herself as a boy, trying to get into the royal academy of arts that is the exclusive territory of men. She wins the top prize but when it's discovered she is a girl she is disqualified from attending the school.
Her mother gives her hope for the future, that Joseon may not always be a male-dominated society, by trying out for an opportunity to paint the King himself, and winning her objective. I just adored this beautiful conversation between mother and daughter, in the video clip below. Saimdang's decision to become a royal painter, no matter what the personal cost to herself, just so she could show Mae that there was hope for her to achieve similar goals, was so inspiring. As a mother of five children all these scenes touched my heart tremendously.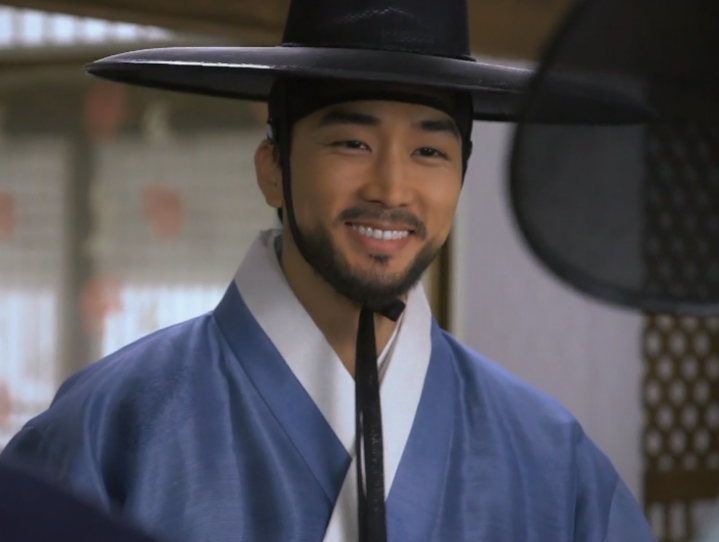 When Saimdang's silly husband gets his bar girl friend pregnant his marriage with Saimdang is essentially over. Lee Young Ae played these scenes exquisitely, even asking her incompetent, cheating husband why he couldn't be happy with her. He replies he knows she never felt passionately toward him, but being fond of him and being a good housewife just wasn't enough for him. Saimdang now becomes the major breadwinner for her family by creating a new kind of art paper that is superior to others on the market and she enlists the help of the common people who love her to produce this colorful paper.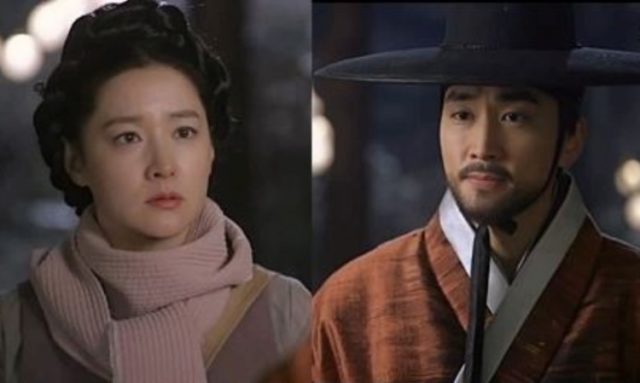 Does all this send her into the arms of the love of her life, Lee Gyeom? No, it still doesn't. She comes to the decision that she wants her children to respect her above everything else, and that her children wouldn't be able to hold their heads high in society if she took up with another man. She comes to this decision in the sequence the romantic meeting at Mount Geumgang, one of the artistic highlights of the entire drama.