The attention to details for 1987 styles in this drama was fabulous, especially in the wardrobe department and set design department. (Did wealthy Disney pour money into this production prior to adding it to their streaming site? That would partly explain its enhanced physical beauty compared to a lot of other K-dramas made today). I did some research on that possibility online but couldn't find an answer.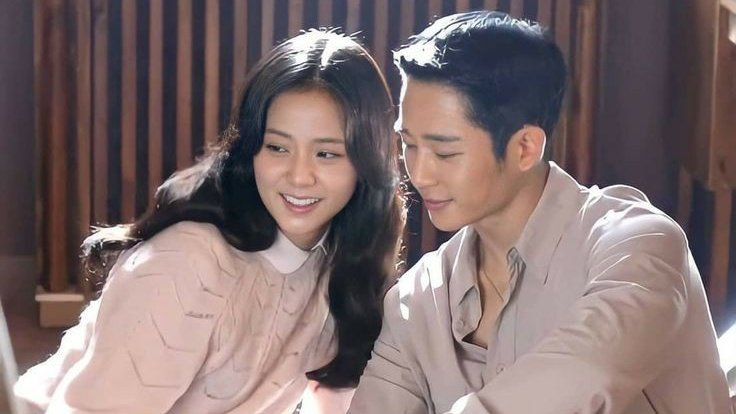 I was also very impressed with the lead actress Kim Ji Soo. I don't follow K-Pop all that much (she is a member of the idol group Blackpink) so she was new to me here as a leading lady in
Snowdrop
. I had only seen her acting as herself in a cameo role in
Producer
. At first I kept thinking she looked uncannily like a young Han Hyo Joo (
Spring Waltz
). Then as the story evolved I saw her as her own actress instead, with her own style. In my opinion you could not tell she was a relative newbie to acting. She made me tear up and smile, and I really felt for her character deeply throughout the story. That's a definite gift in one so young.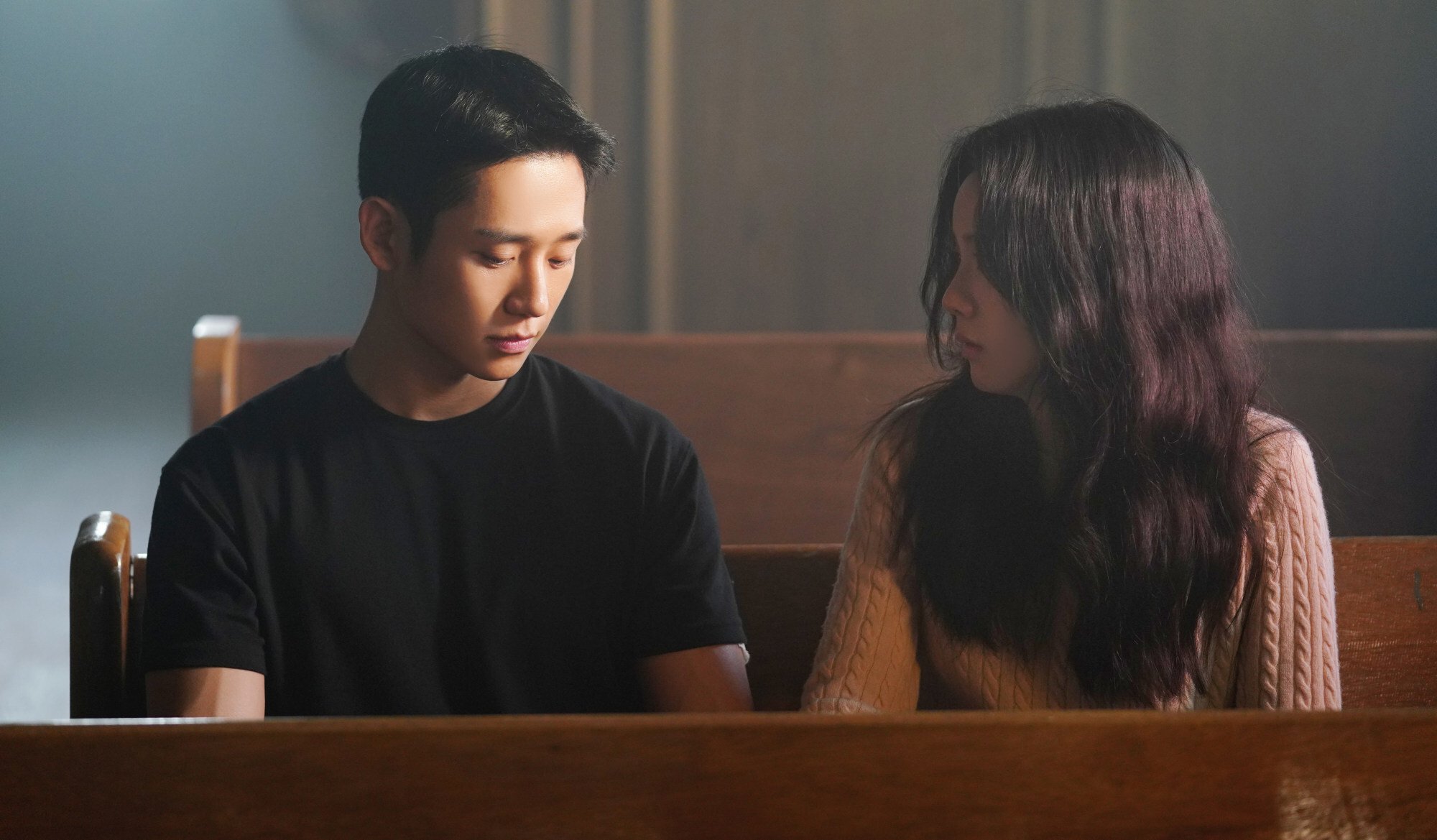 I also think this was lead actor Jung Hae In's (
Something In The Rain
,
A Piece Of Your Mind
) best performance to date. I understood why he had to keep that poker face in some of the early episodes (that some folks online foolishly criticized him for): we needed to keep guessing what his real character and background were all about. Did his heart belong to the communist government or to the idea of a supposedly free republic government ... or to heck with both governments, just give him Ji Soo's character and he would be happy? How completely fascinating to see his character re-evaluating his life and transforming in this drama! Definitely the actor's most serious performance. It's not easy playing a communist who develops a heart for the people he is ordered to oppress and / or execute!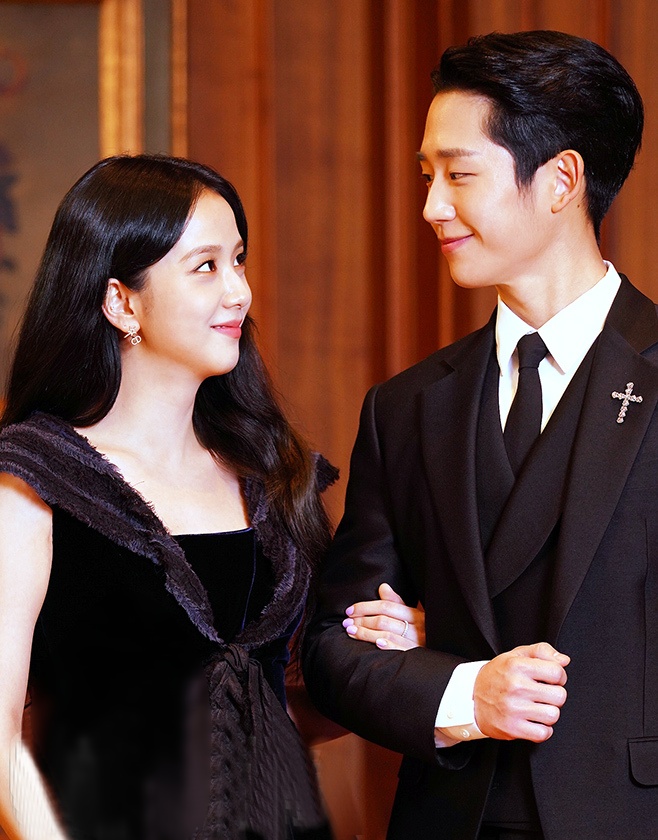 Ji Soo & Hae In - Publicity Shot
This is the strength of Korean dramas in general: terrific character development. How the characters are in the beginning of the story is
not
how they will be by the end. They GROW as people. Whereas in most American TV shows today you see very little to no character growth, rather they are more like one-dimensional cartoon characters. I love when I watch a deep and unpredictable Korean drama like this one, and have no clue how it will end. That unpredictability keeps me hooked, whereas a lot of other Korean dramas I watch are as predictable as death and taxes by the end of the first episode!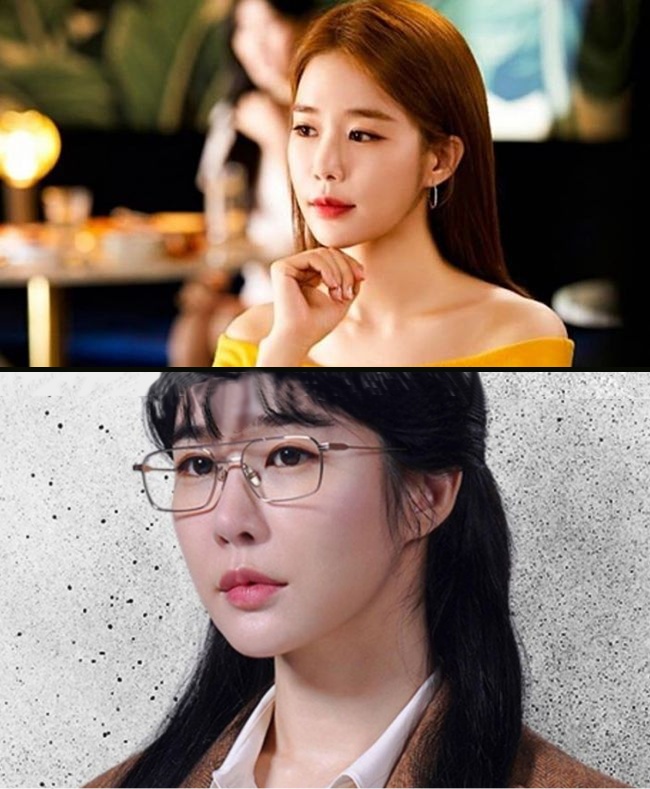 Beautiful Yoo In Ah Transformed
Into A Communist Spy in Snowdrop
All the secondary cast were fabulous as well, including a fun, sparkling appearance by well-loved actress Yoo In Ah (
Secret Garden
,
My Love From Another Star
, Sunny in
Goblin
, etc.), and a rip-roaring melodramatic performance by the pretty Kim Hye Yoon, playing a very petulant and fascinating character. In addition, all the older character actors and actresses, whom I've watched in countless productions over the years, were extraordinary here. One minute they had me feeling sad or angry, and the next minute they had me laughing out loud with all their surprising antics. They included, from left to right below, playing politicians, actors Heo Jun Ho, Park Sung Woong, Lee Hwa Ryong, and as their ambitious, but often silly, gossipy wives, Kim Jung Nan, Jung Hye Young, and Baek Ji Won. This is another facet of Korean dramas that I love
:
having a story that involves older characters as well as young characters. This gives the older actors a chance to shine, and to not just disappear as K-drama thespians the minute they hit age forty.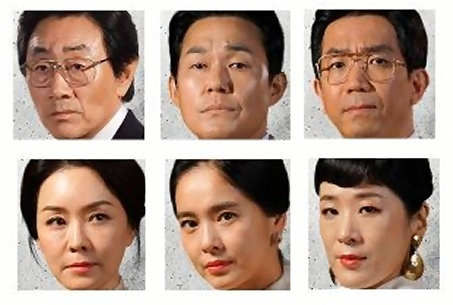 I also loved seeing another favorite actress of mine, wonderful Jung Eugene, from
Romance Is A Bonus Book
,
Because It's The First Time
,
Something In The Rain
, and
Catch The Ghost
. Her role in
Snowdrop
playing a cop was a great addition to her excellent resume. It gave her a chance at rare versatility in a role, and she often made me smile, because she so obviously had a huge crush on her superior at work, played dynamically well by the rugged, handsome actor Jang Seung Jo (
Liar Game
,
Encounter
).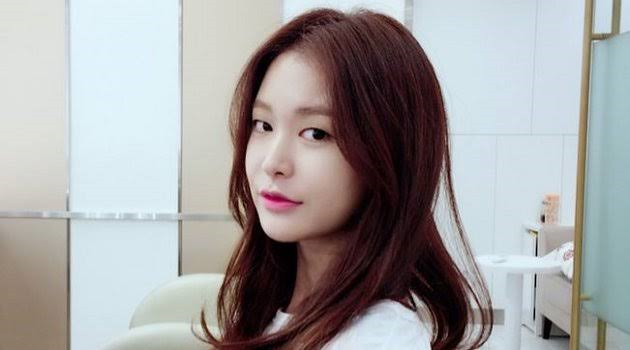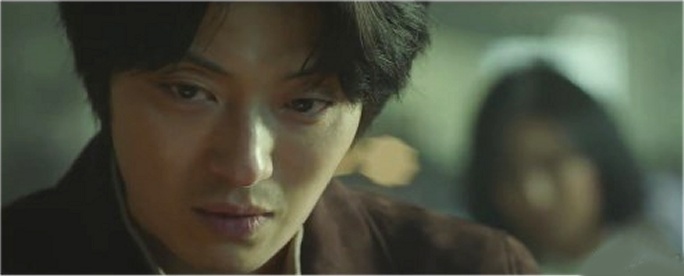 Please don't get swept up in the political intrigue of the drama that much, both sides, right and left, were at fault in this story, and how honest
that
was, not to paint either side as always morally right! After all, most people in government today around the world are first and foremost out for themselves and their own power, and not the people they are supposed to be serving. Instead, concentrate on the beautiful developing romance in
Snowdrop
, and the character growth of everyone in this unique story. In many ways I was even more addicted to this K-drama than the other recent popular one featuring a romance between a North Korean and South Korean,
Crash Landing On You
. I never thought I could ever admit that, but it's true!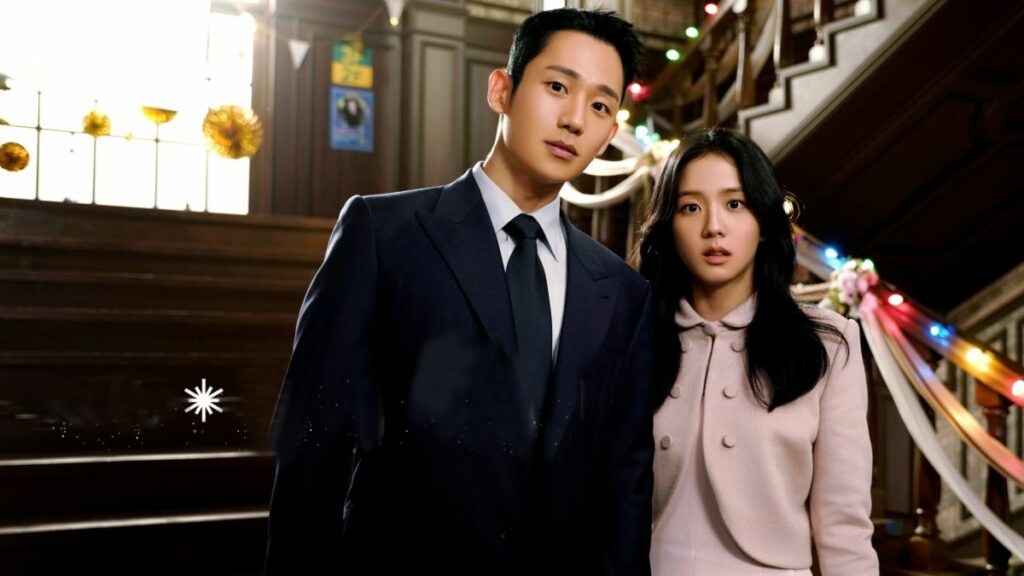 The Story
: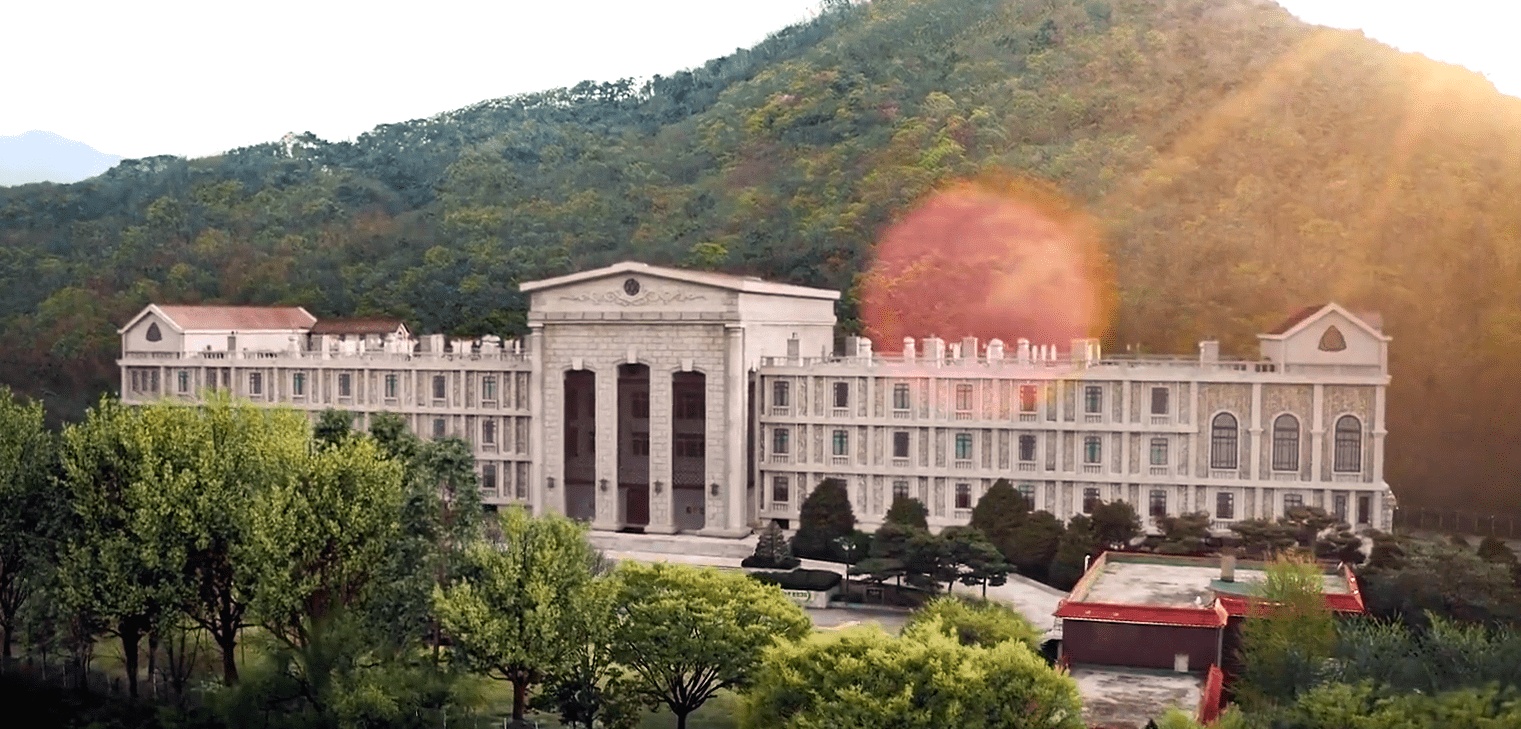 Set primarily at a private women's college named Hosu Woman's University (in real life Sun Moon University in Dongnam-gu, South Korea) in 1987, we meet a group of friendly, personable students who share Room 207 together in their dorm, including our main female lead character Eun Yeong Ro (Kim Ji Soo), an English literature student, who claims to be the daughter of a restaurant owner, but who is, in fact, the only daughter of a famous politician in the right-wing Aemin Party, named Eun Chang Su (Heo Jun Ho, who unforgettably played the adoptive father of Jang Hyuk in
Beautiful Mind
), who is also the current head of the national security organization ANSP. Yeong Ro has a soldier brother she loves a lot named Eun Yeong U (Song Geon Hee) who tries to get away to see her at college whenever he can, one day giving her a scarf that she cherishes. Her "mother" is the rather quiet and brooding Hong Ae Ra (Kim Jung Nan) who really doesn't seem to care for her at all, rather her focus is on herself, expecting to someday soon be the First Lady of the land due to an upcoming Presidential election.

Playing Ji Soo's Roommates in Room 207:
Jung Sin Hye,
Kim Mi Soo, Choi Hee Jin
This woman has a competitive relationship with the wife of a man who works closely with her husband, named Nam Tae Il (the always fun to watch Park Seung Woong); his wife, Cho Seong Sim (wonderful actress Jung Hye Young from
Phoenix
,
Playful Kiss
,
Gu Family Book
, and
The Crowned Clown
), also yearns to see her own husband become President of Korea someday, no matter what it takes (even if it takes the death of 13 Virgins, as her fortuneteller tells her might happen!). Both couples desire to rule the country from the Blue House someday (equivalent to America's White House). Then a third competitor, the always conniving underling Ahn Gyeong Hui (Lee Hwa Ryong) and his snarky, greedy wife Choi Mi Hye (Baek Ji Won) also connive to put themselves forward to be deemed worthy of running for President and First Lady, too! These three politically ambitious couples backstabbing each other throughout the drama did give us some necessary comedy at times in this intense political and romantic melodrama.


The Girls Take A Class Picture

The Hosu school is run very strictly and firmly by a matron who almost never smiles, who is secretive about her past, named Pi Seung Hee (Yoon Se Ah, in an absolutely riveting performance)
;
she has help with the daily administration of the school by three main employees
:
janitor and handyman Kim Man Dong (Kim Jung Soo), chubby cook Oh Deok Sim (Nam Mi Jung), and busybody receptionist Gye Bun Ok (Kim Hye Yoon). As the drama progresses we learn more about their family lives and political leanings; for instance, the stern Seung Hee was once tortured and almost thrown over a huge dam by a North Korean communist, so there is no love lost from her for the North Korean way of life. The cook had been threatened by the North into becoming a spy at the school. The janitor sometimes has a deceptive way about him, and has to try and control a lousy son as well, which makes us wonder if he might have a left-wing background too.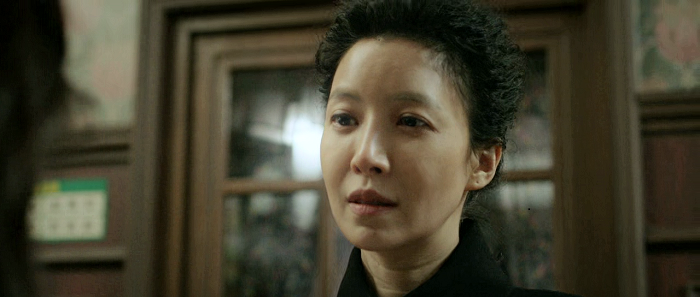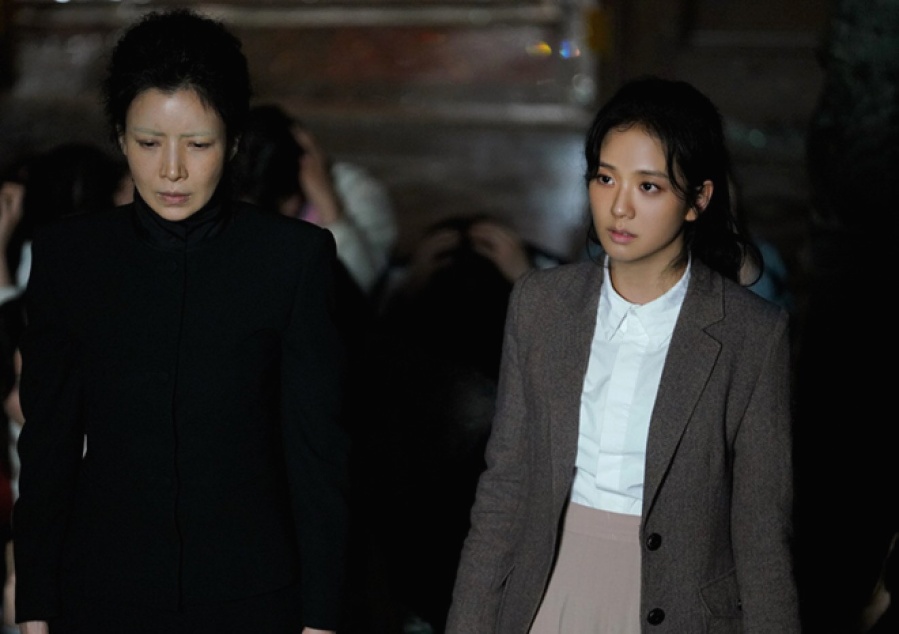 Actresses Yoon Se Ah and Kim Ji Soo
The girls in room 207, including Yeong Ro, are
:
pretty and fashionable Ko Hye Ryeong (Jung Sin Hye), quiet bookworm Yeo Jeong Min (Kim Mi Soo, RIP), and super-friendly and trusting Yoon Seol Hui (Choi Hee Jin). At a cafe they end up meeting a male college student named Lim Soo Ho (Park Hae In), whom they initially believe is just another pro-democracy student demonstrator, so he has that sympathy factor going for him ... at first. All the ladies are attracted to him, and he even eventually shows up at a dance at their dorm, charming them all ... but Yeong Ro most of all. It's love at first sight for her, starting from the moment she accidentally knocked over his match-tower at the cafe, and their hands had touched. On the sidelines, convinced he will be happiest away from these other girls, is the ever-calculating college phone receptionist Gye Bun Ok (Kim Hye Yoon), who becomes insanely jealous of Yeong Ro when it becomes apparent she has succeeded in attracting Soo Ho the most out of the group of fawning college ladies.
Actress Kim Hye Yoon plays the jealous
Gye Bun Ok brilliantly
But Soo Ho is
not
what he seems to be. He's not a college student from the South, he is an infamous North Korean spy who was educated in Germany, and now is called by the North and South the code name "Taedong River 1". When he becomes injured and bleeding, running away from South Korean Special Forces one night as they chased him down, he seeks escape through the window of dorm room 207, and collapses on the floor unconscious.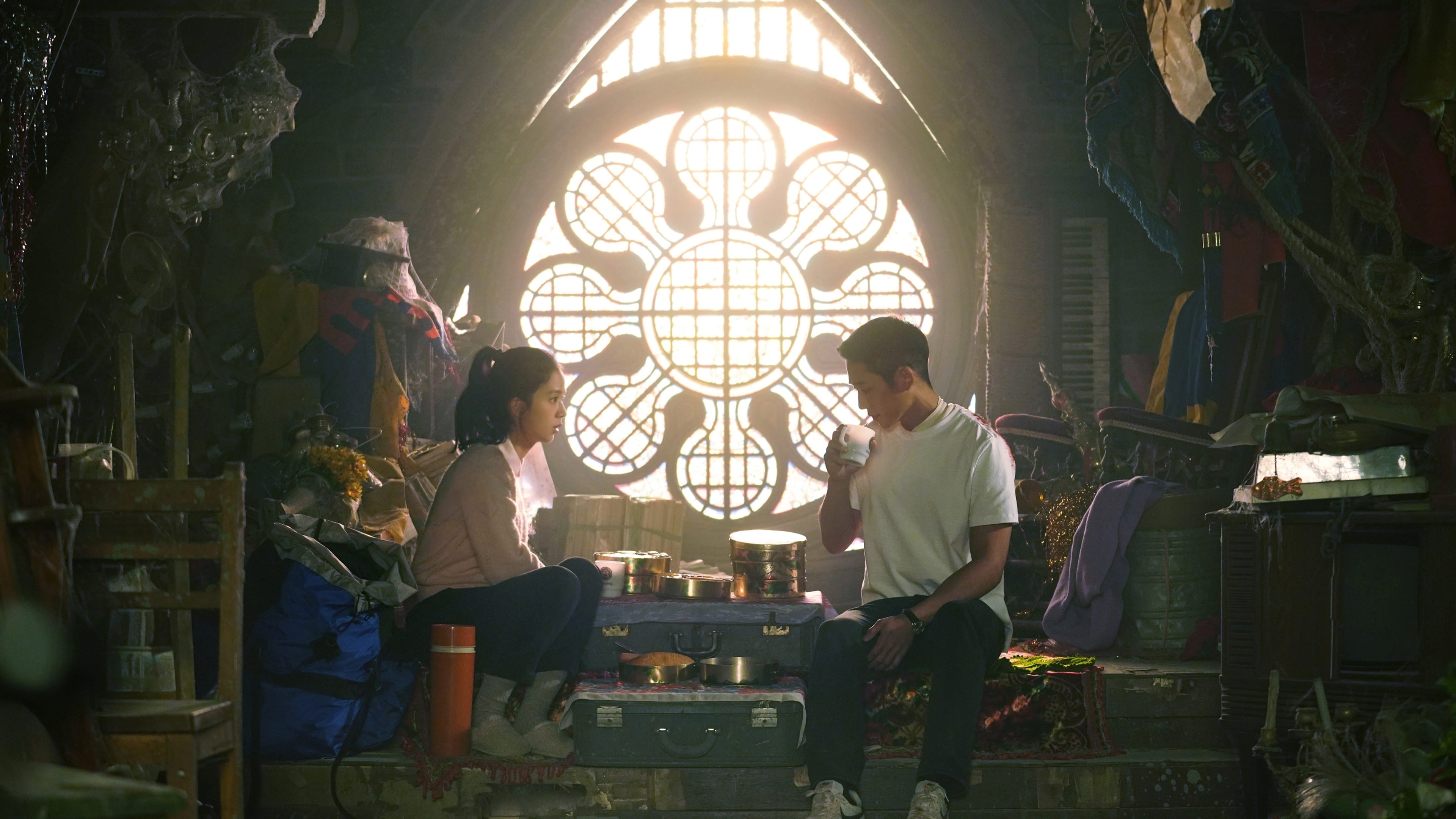 The Hiding Place
Yeong Ro is the first to find him and is shocked. She finds him a hiding place on the rooftop of the school, in a special room the janitor Man Dong uses to store things, and begins to tend to his wounds. When he starts to regain consciousness she tells him she understands why he was chased, because her own brother at one time had been a pro-democracy demonstrator against military rule too.
Soo Ho is silent about the fact that he is actually from North Korea, but he does start to tell her small details about his life, such as his love for his sister Su Hui (Chae Won Bin), who had given him a special necklace as a good luck charm. When Soo Ho is recovered, and takes off on a bike for parts unknown, leaving Yeong Ro looking sadly alone on the street, he at one point turns his bike around and goes back to her, giving her his precious necklace. She is shocked at his generosity. Only someone who truly cared about her would give away such a precious gift.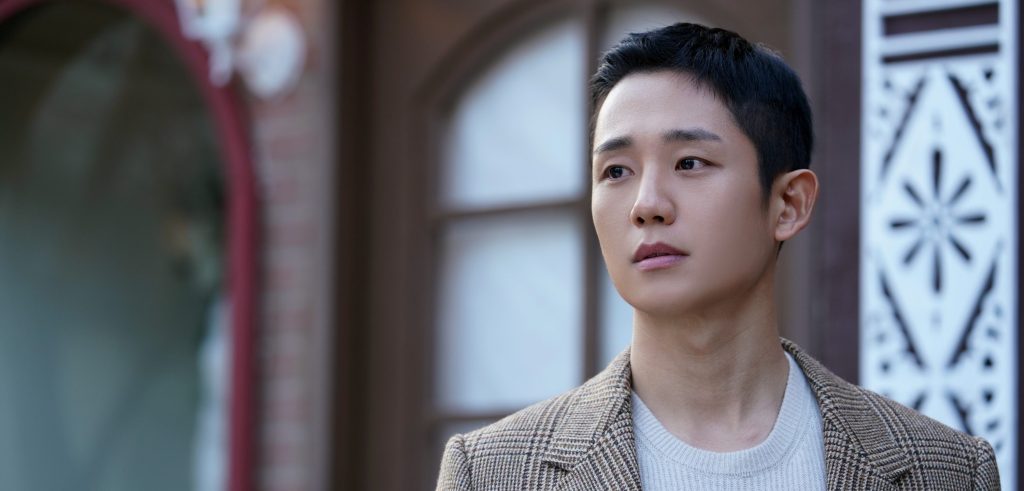 It's just a matter of time, however, before the national security Special Forces team, led by officer Lee Gang Mu, figure out where Soo Ho is, and they are there to confront him when he ends up back at the Hosu school during a party, with his North Korean compatriots Joo Gyeok Chan (Kim Min Kyu) and Lee Eung Cheol (Jang In Sub) in tow to protect him. A shoot-out occurs on the school's premises and all the girls become terrified, with Yeong Ro in plain shock once again to learn that the man she has fallen in love with is in fact a North Korean spy, not a college student! She feels betrayed and her heart hardens toward him. She screams at him in front of everyone that he is an evil communist.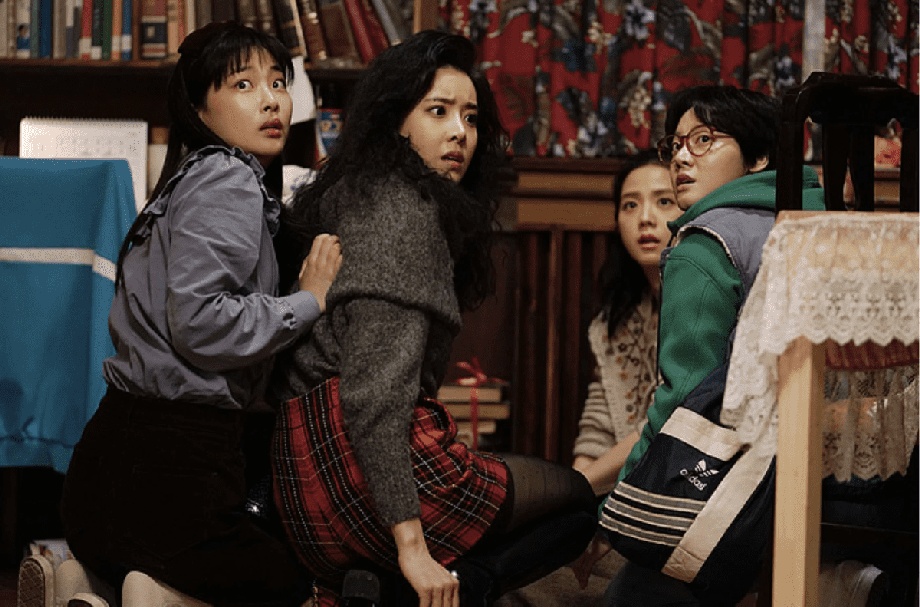 At first her girlfriends at the school blame her for everything because she had sheltered him before from the police, and now Soo Ho is keeping them all captive inside the dorm at gunpoint. As time goes by, however, they realize she had been fooled too, and their current hostage drama was not really her fault. Soo Ho has even managed to tie up South Korean police agent Gang Mu in the Hosu building. Even Gang Mu is helpless to fight against Soo Ho and his two North Korean buddies.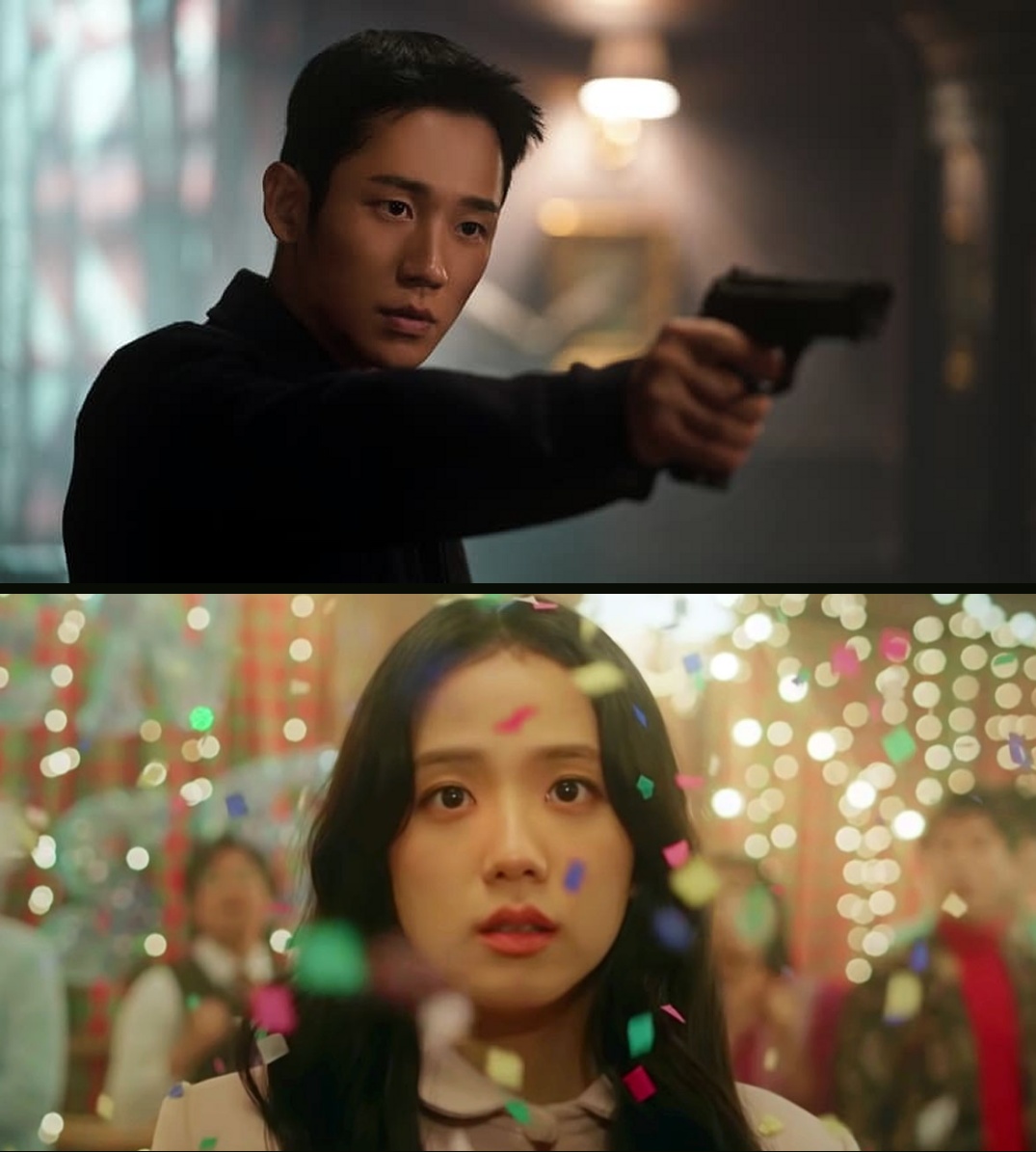 When Soo Ho's compatriot Eung Cheol is shot Soo Ho calls the South Korean government and demands a doctor for him. Knowing Soo Ho has it in his power to kill all the hostages, they send a female doctor, named Kang Chung Ya (Yoo In Na), who just happens to be having an affair with Yeong Ro's father's nemesis, the flamboyantly ambitious politician Nam Tae Il (Park Sung Woong). Plus, as is revealed later, Chung Ya is actually a top North Korea spy, as well as Soo Ho! The doctor is able to save Eung Cheol, and eventually Chung Ya reveals her North Korea identity to Soo Ho. Though they had butted heads earlier on several security matters, once Soo Ho realizes who she really is he is more open to listen to her point of view.