The Story:
Yoon Tae Oh (Choi Min Ho) is a charming, rich college freshman whose rooftop apartment is used as a meeting place for his four friends from childhood who are like close-knit family members more than just friends. They're always there for each other and have a group cell phone line so that if someone sends a text they all get that text and can respond immediately or help each other out in a crisis.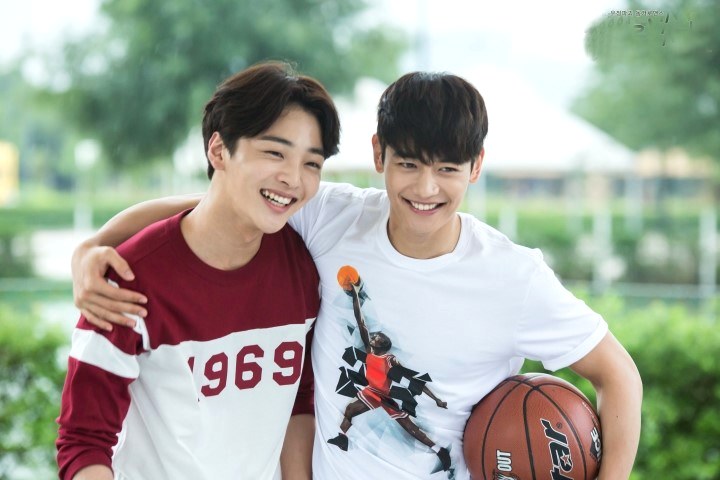 Best Buddies ... will a girl break them up?
Among this diverse group of various personalities is his childhood best friend, Han Song Yi (Park So Dam), a tomboyish girl with a sweet outward spirit but with a hurting heart over her abandonment by her mother, and her stern aunt taking her younger sister away from her custody. She works at various odd jobs to support herself, like library assistant and gas pump attendant and convenience store clerk, yet she is basically homeless because the aunt refuses to take her in
;
she is going to college and living through loans, until eventually Tae Oh allows her to crash at his place, in a tent at first, of all places!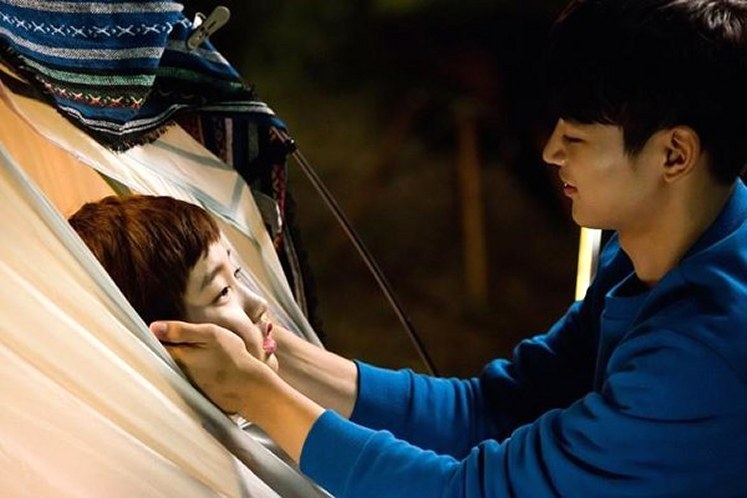 Tae Oh starts to fall for Song Yi, without really understanding at first why his feelings toward her are so complicated, while another close friend, Seo Ji Ahn (Kim Min Jae) starts to develop feelings for Song Yi too. Song Yi at first crushes on Tae Oh but when he seems to care more for his college sunbae (senior) Se Hyun Hu (Jeong Ey Gene) she deflects her feelings away from him by crushing on Ji Ahn instead.
When she finally gets up the courage to confess her feelings to Ji Ahn he feels badly because he is so poor and wouldn't be able to date her by treating her to expensive places so he pretends he doesn't care about her, which breaks her heart. Tae Oh does not know the identity of the person breaking his best friend's heart and grows very concerned about her. This in turn begins to harm his new romantic relationship with his sunbae, who is jealous of the amount of time Tae Oh spends with Song Yi.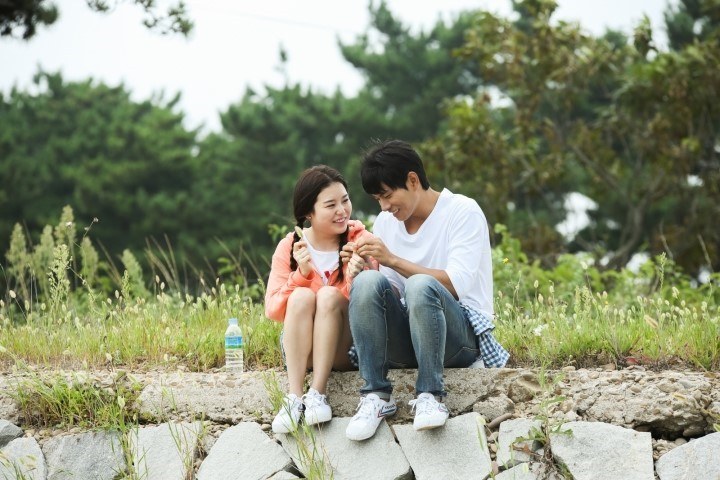 Choi Hoon and Ga Rin are perfect for one another,
but will they ever figure that out?
Meanwhile, the other close friends have their own problems
:
Choi Hoon (Lee Yi Kyung) can't seem to get an even break on auditions to become an actor, and his family are downright cruel to him when he rarely shows up at their door -- at one point his father is so ashamed of him he hits him with a golf club across the face (at that moment I started screaming at my TV: "WHAT KIND OF FATHER ARE YOU???"). Some kids just need more help and support than others, but the family was turning their backs on him, including his two older college educated brothers who were gainfully employed in prestige positions but who never lifted a finger to help him.
Yi Kyung's only happiness occurs when he is around his pals who buoy him up constantly, especially the person who seems dearest to him, their chubby but filled with life friend Ga Rin Oh (Cho Hye Jung) who works as a hairdresser in her mother's shop. Ga Rin is so open and honest she flat out tells Tae Oh in front of everyone, "I like you, but you don't have to do anything about it", which makes poor Yi Kyung sad again.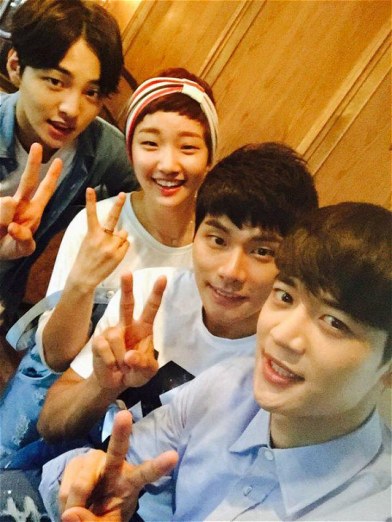 With secret love triangles going on everywhere in this group of friends, and fluctuating feelings spinning constantly, just how long will it take for a bubble to burst and possibly ruin a lifetime of friendships? Who really loves whom, and who is just dreaming of the impossible? Will they ever find success and security in their future paths in life? Also, will nuclear family members ever be restored to one another and healed, or will the true "Family" be the friends who have depended on each other all their lives?
The writers did a marvelous job making me feel like these were my own kids whom I was growing to care about; in just eight episodes they succeeded where many other, much longer dramas failed. You will be rooting for every one of them to find happiness. I will certainly be up to watching this one again in future because it was so well-acted and written. In this show's case the "first love" was not between a couple, it was between the friendship unit. They all loved each other far too much to fall victim to petty jealousies. Very inspiring.
Enjoy. It's an easy show to fit into your regular K-drama viewing schedules of longer shows with twice or more the number of episodes.
~~~~~~~~