Along with Kim Ji Won the entire cast is remarkable, including another long time favorite of mine Lee Min Ki (
Because This Is My First Life
, and great films
Spellbound
,
Very Ordinary Couple
, and
Monster
); adorable Lee El (
It's Okay That's Love
,
Liar Game
,
Goblin
,
White Christmas
); incredibly handsome Son Suk Ku (
Mother
,
D.P.
,
Jirisan
); and an actor who always makes me smile, Lee Ki Woo (
A Love to Kill
,
Star's Lover
,
Late Night Restaurant
,
Just Between Lovers
,
Agency
, and superb films
The Classic
,
Windstruck
, and
Sad Movie
). For the senior thespians we have veteran actor Cheon Ho Jin (
Snow Queen
,
Will It Snow For Christmas?
,
Midas
,
Good Doctor
,
Doctor Stranger
,
Chicago Typewriter
) playing the hard working father of the family, and lovely Lee Kyung Sung playing the matriarch of the family.
The Story
:
The Yeom family live in the countryside village of Sanpo, outside metropolitan Seoul. Aging father Yeom Je Ho (Cheon Ho Jin) runs his own business making and selling sinks and cabinets. His hard-working wife Kwak Hye Suk (Lee Kyung Sung) does all the domestic chores like cooking and cleaning and also works their small farm where they grow their own vegetables. Their three adult children in their 30's still live with them, since they cannot afford to live in Seoul due to expensive apartment rents. All three commute to Seoul by bus on weekdays to work various office jobs. On weekends they help their parents on the farm.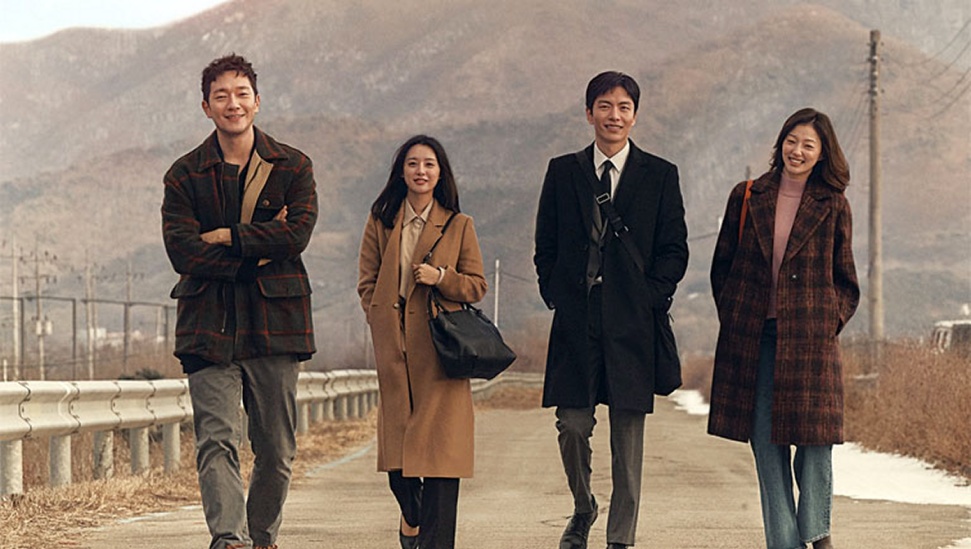 The oldest is daughter Yeom Gi Jeong (Lee El) who works for a research firm named YStat and who worries that as she approaches age forty she will lose her looks and never find someone to love or marry. The middle adult child is son Yeom Chang Hee (Lee Min Ki) who works as a retail manager for Alpha Retail and who has recently broke up with a girlfriend: his greatest dream is to buy his own car so he can commute to work driving a car instead of relying on buses.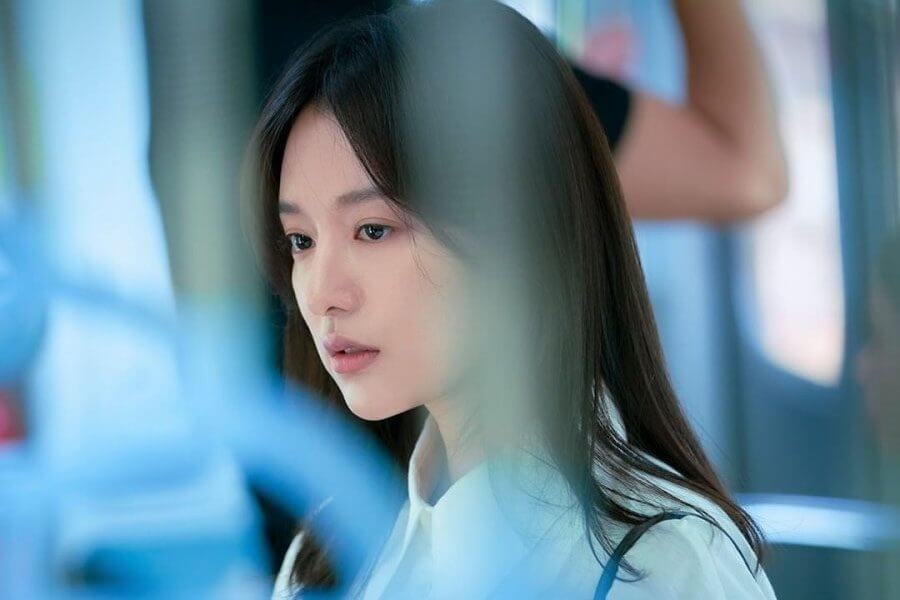 The youngest daughter is Yeom Mi Jeong (Kim Ji Won) who works as a designer for a credit card processing company called Joy Card; she is the quiet, introspective type who rarely speaks but who carefully observes people instead. She has had a string of disastrous boyfriends in the past and is slow to trust men. When she attends social events through her work she lets everyone else do the talking; when they go bowling she's the worst game player because she can't bring herself to care if she's awful at the game or not.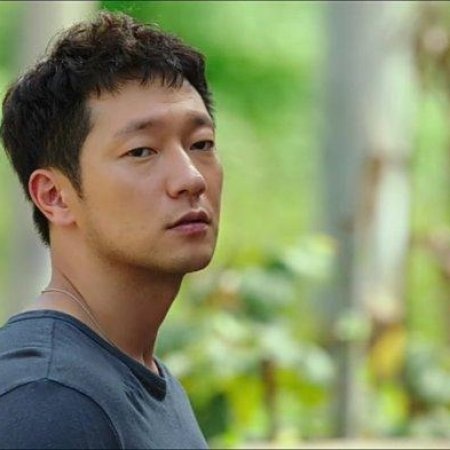 On the Yeom farm there is a separate cottage, and a hired worker-laborer named Gu (Son Suk Ku) lives there and helps the family's father in his business. Dad pays Gu in cash. The family does not know his full name or anything about him; all they can figure out about him is that in the evenings, when his work is done, he drinks soju by the bottle-full, and that one room in the cottage is filled with hundreds of empty bottles of the liquor! He somehow can't bring himself to throw them out! He will often stare up at the night sky while drunk, and the family becomes more and more curious about him, especially youngest daughter Mi Jeong. Little by little she tries to show him kindness and concern but he seems oblivious to her. At first. Eventually his loneliness seems to become more of a burden to him than the alcohol he consumes every night.

The First Amazing Evidence Of "Worship"!

One evening he finally reacts to Mi Jeong's desperate, odd plea to him, "Will you worship me? No one has ever worshiped me." He seems touched by the strange question and over time he tentatively agrees to her supplication. They start to engage in long philosophical conversations about life in general, often while they take long walks together, but Gu still does not tell Mi Jeong his full name, or what he did in life before he began working on their farm.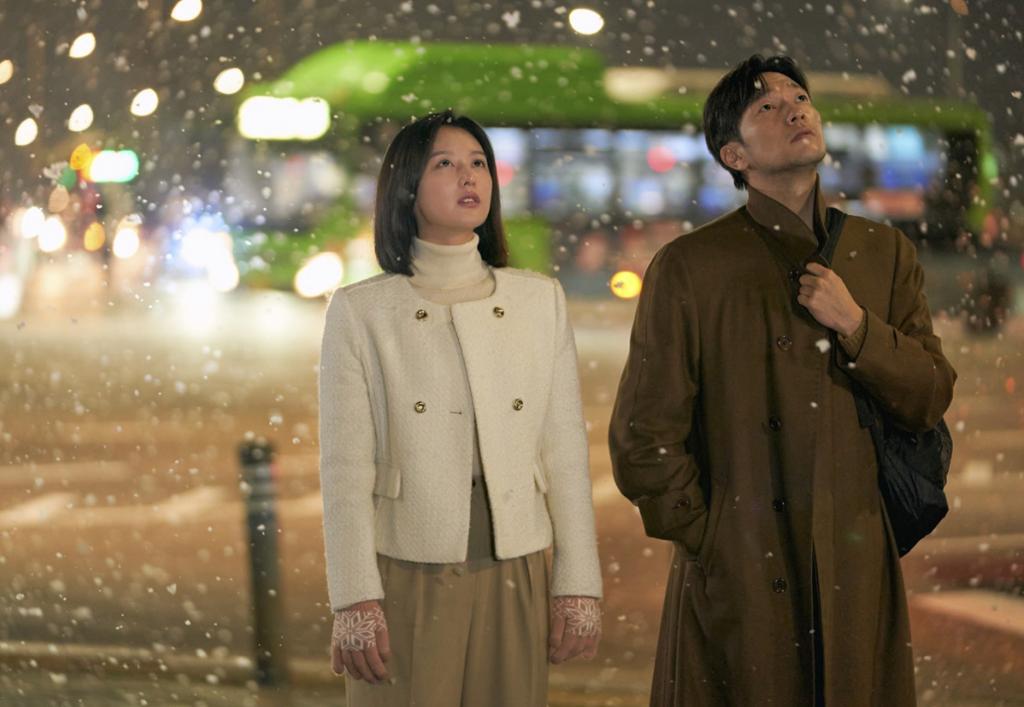 Eventually they begin to date, and even meet up in Seoul for dinner. Mi Jeong's family is concerned about her but they give her enough respect to keep their distance as her relationship with Gu grows more serious.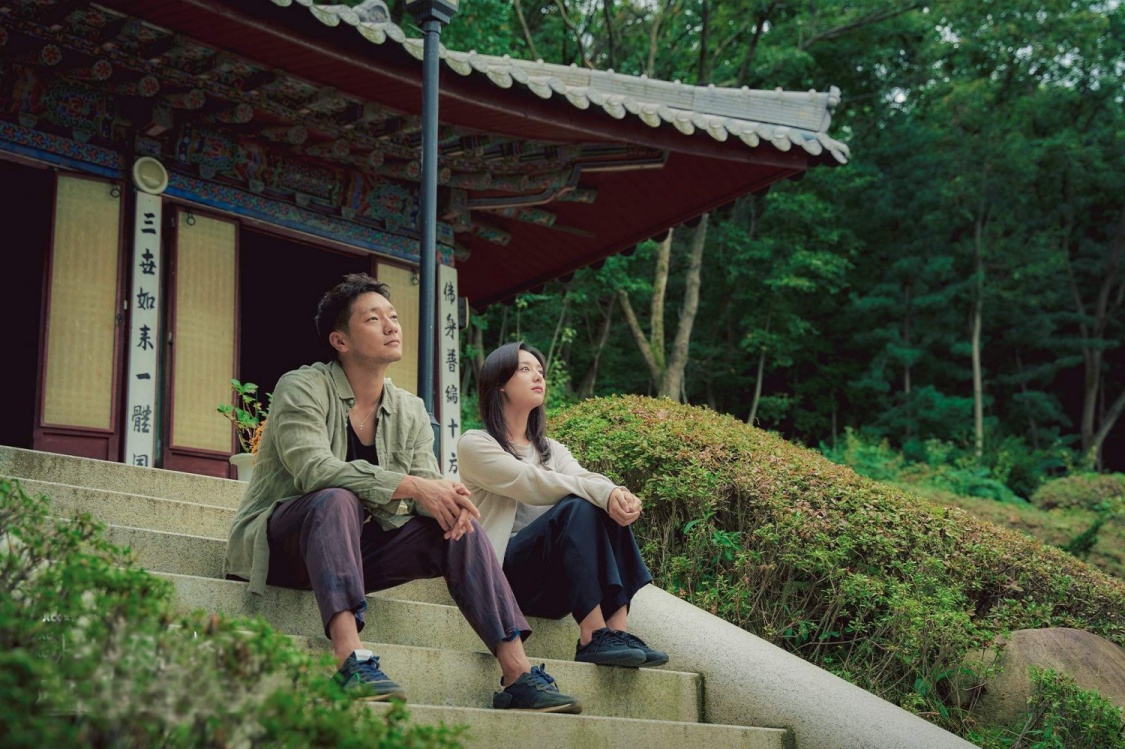 Meanwhile, oldest daughter Gi Jeong gets up the courage at work to question her debonair boss Park Jin U (Kim Woo Hyung) why he always buys lottery tickets for other employees in the company, but never for her. He's taken aback by the question and claims he just forgot, then buys her a whole bunch of lottery tickets just for herself. That starts up an actual friendship between the two of them. Jin U is kind of a ladies' man but he treats Gi Jeong differently, like a true friend. It's actually nice to watch that friendship develop so honestly between a man and a woman. However, Gi Jeong soon starts a romantic relationship with a man who works at her sister's company, Cho Tae Hun (Lee Ki Woo). He is a single father of a teen girl named Cho Yu Rim (Kang Joo Ha) who isn't very warm to her father's new girlfriend. Gi Jeong doesn't try to push herself on the girl, and hopes she will come around to liking her in time.
Brother Chang Hee continues to be lonely after his breakup, but once in awhile he engages in flirtations with women at work. The one woman he cannot stand sits beside him in the office and never shuts up! Chang Hee complains to his male friends about her all the time, but they just laugh. Then something happens to cheer him up big time! He discovers the electric keys to a luxury car in Gu's cottage and begs him to allow him to drive it to work. He doesn't even seem to care that Gu must be rich to own such a car, or what he had to do to make that kind of money. He just wants to drive that car! It's an obsession with him. It would be his fantasy come true! Amazingly, Gu says yes, and Chang Hee erupts with joy, hugging Gu over and over again (very funny scene!). He goes into Seoul to pick the car up and he takes his friends on joy rides in the vehicle. Of course when this happens the entire Yeom family start gossiping about Gu all over again. Why in the world is a rich man living a poor life on their farm when he could be living a wealthy life in Seoul?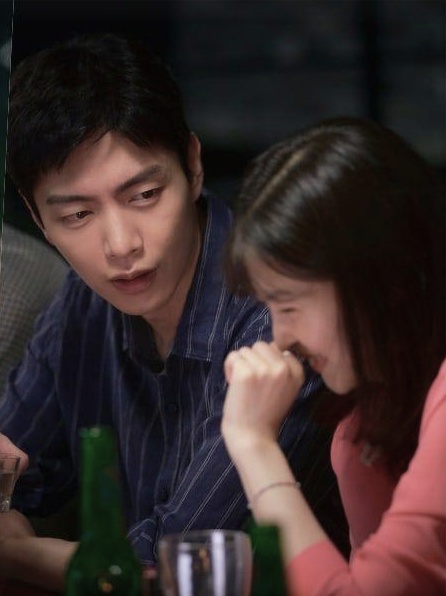 Eventually it is revealed that Gu worked for a gambling crime boss, and that one of the man's employees had had a sister who committed suicide. Gu blamed himself for her death because he had dated her for awhile, and so he removed himself from that crime syndicate to start a new life in the country as a poor man. None of his acquaintances in Seoul had any idea where he disappeared to. Will his new romantic relationship with Mi Jeong heal his hurting heart? What if the man who lost his sister finds out where Gu is now living, and comes after him to kill him? Will the Yeom family be put in harm's way due to Gu's past relationships in this crime syndicate?
Mountain Embrace

As we wait to find the answers we are privileged to hear Mi Jeong's private thoughts via her Liberation Diary. She and two of her male work colleagues Park Sang Min (Park Soo Young,
My Mister
) and Cho Tae Hun had started their own club called the Liberation Club, where they meet occasionally to discuss their diary notes together. They had been told by a woman in human resources that they needed to join some kind of a social club at work but they didn't want to join the clubs that focused on sports or dating, so they started their own private one, just the three of them. In voice-overs we hear what each of them are thinking via their diary entries.
(I felt like I was a spy, watching these characters grow as people, and listening to their private conversations and innermost thoughts).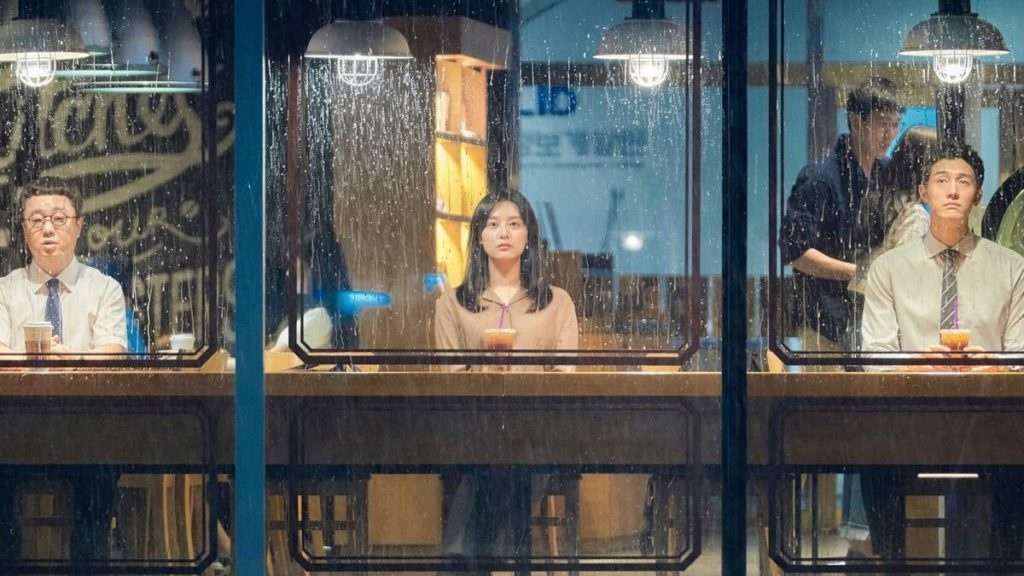 I highly recommend watching
My Liberation Notes
, especially if you loved
My Mister
. At first many of these characters seem like misfits, but as life improves for them their personal happiness seems right around the corner. I would dearly love to see a season two developed for this series. I miss the characters already!
~~~~~~~

HOME TO KOREAN DRAMA REVIEWS