The Gorgeous Opening Sequence

The Story:

After that stupendous location shoot opening, we go back in time to meet Tae-woong Han (Hyun Bin) in Korea, a humble and sincere seventeen year old math genius, who enters a prestigious private high school where most of the students are rich; he, however, is poor, the son of a lowly restaurant worker who is a single mother, named Young-ok (Doo Shim Go). She has a lot of hopes and dreams for her brilliant son. At school he meets a boy student his age who proves to be his primary math rival, Jung-kyu Kim (Sun Ho Lee, Tamra The Island), the privileged son of a wealthy businessman named Jang Soo Kim (Ho Jin Chun). The two boys start off as enemies because Jung-kyu was used to being the top banana in math at the school, but now he has major competition; it's not even clear that Jung-kyu actually likes math -- he seems to work hard at it chiefly to impress his father, an emotionally distant man.

Losing Your Best Friend
In The Worst Way Possible

Jung-kyu even manipulates a math contest between him and Tae-woong to make it look like Tae-woong had cheated. Later, however, when they get to know each other better, and Tae-woong forgives Jung-kyu, their animosity ceases and they become best friends. Jung-kyu tells Tae-woong that he is a boxing enthusiast, a tidbit of information that will mean a big change in Tae-woong's future life.

FULL OST FROM CD
Meanwhile, Tae-woong suddenly meets a little girl (played by an incredible child actress named Joo Yeon Ko, who starred in the Korean horror film classic Epitaph) being bullied in the street and he rescues her. The girl, who never reveals her name to him, develops a big crush on him, and he seems to like her too, like he would a little sister. They spend some fun time together, talking a lot, and she tells him her favorite story is the Hans Christian Andersen fairy tale The Snow Queen. Then she gives him her number so they can contact each other and meet again in future. However, she neglects to tell him she is sick and will need a serious operation shortly. Sadly, fate intervenes and they never get a chance to get together at their planned meeting place.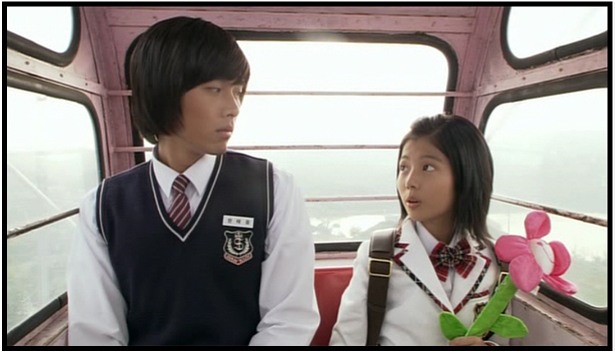 During an international math Olympiad held at their high school, Jung-kyu fails to beat Tae-woong, who is declared the winner and who is given the Gold Medal. Devastated, sick at heart that he didn't fulfill his strict father's expectations, Jung-kyu commits suicide. Tae-woong blames himself for Jung-kyu's death. He quits school, leaves his mother, and disappears for eight years.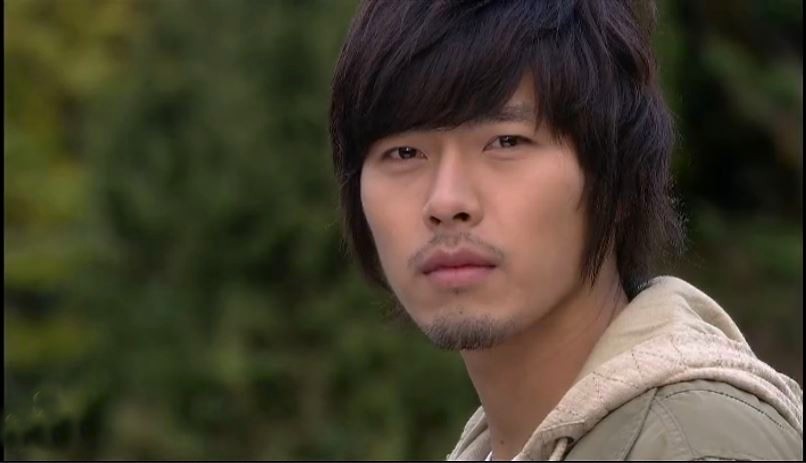 Hyun Bin in The Snow Queen
Tae-woong resurfaces again at age twenty-five with a changed name, Deuk Gu Han. In honor of his deceased friend he had become a boxer, and he hangs out with a group of young men at a practice facility, perfecting his craft. He then meets Bo-ra Kim (Yu-ri Sung), a beautiful, but cold-hearted and emotionally distant young woman. Deuk Gu (Tae-woong) is hired as her chauffeur-bodyguard after her father meets him and is impressed with his ability to remember and solve complex Chinese checkers moves. However, Bo-ra is constantly rude to Deuk Gu, snobbish, taunting. She resents being watched like a hawk all the time. He takes a lot of her abuse with more patience and grace than most men would display, sensing that she is the way she is because of a deeply hurting nature, and he even saves her from being kidnapped and sexually abused by a thug.


Then one day everything changes between them when Deuk Gu tells her about a little girl he had once met who told him all about the Snow Queen, and that this Snow Queen lived in desolate Lapland. Bo-ra WAS that little girl he had met while in high school, and Jung-kyu was her older brother who had committed suicide. She had never forgotten Tae-woong. She starts to be nicer to him from that day forward. They end up falling in love, and eventually Tae-woong as Deuk Gu also discovers that Bo-ra was the little girl he had met eight years earlier. Tae-woong also meets his mother again and they slowly begin to heal their estranged relationship.
Tae-woong and Bo-ra learn to find happiness in one another. They truly grow as human beings and that helps them in their relationship with extended family and friends as well. Tae-woong finally begins to heal from his bitter memories, and when Bo-ra begins to feel weakened by an incurable disease it is Tae-woong who helps her deal with her condition day by day. There is a partly sad, partly happy ending. Deuk Gu can finally go back to being Tae-woong and live out his true potential in the field of mathematics, but not until he can heal from another tragedy in his life first.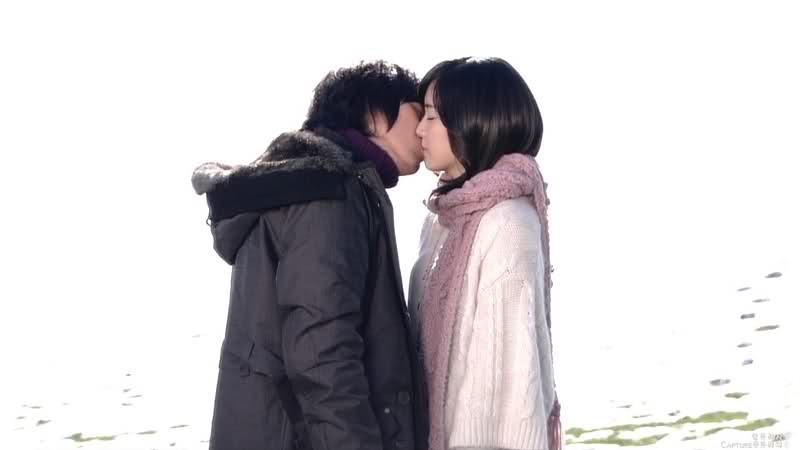 There are many supporting characters here as well whom you will warm to. I especially liked the actress who played Bo-ra's friend, the daughter of her housekeeper, Hwa-young Jun. She was the same actress who played Eunchae's adorable little sister in
I'm Sorry, I Love You
. I wish I could see her in more shows, she is such a delight. And I really liked the actor who played Bo-ra's doctor (who was in love with her), actor Jin Young Park, who was very sympathetic.
The best way to enjoy this beautiful love story of
The Snow Queen
is on DVD, YA Entertainment has the best
set for sale on Amazon
.