Season Two of
D.P.
was even more intense than Season One, but both were amazing. Well written, taut, with great cliffhangers to keep you hooked, and perfect acting from the entire cast. I truly hope the series results in improvements in South Korea's military, especially in terms of bullying; it should never be allowed or condoned. A military should be made up of brothers in arms, not enemies in arms! Kudos to the whole production team for daring to bring up unpleasant truths!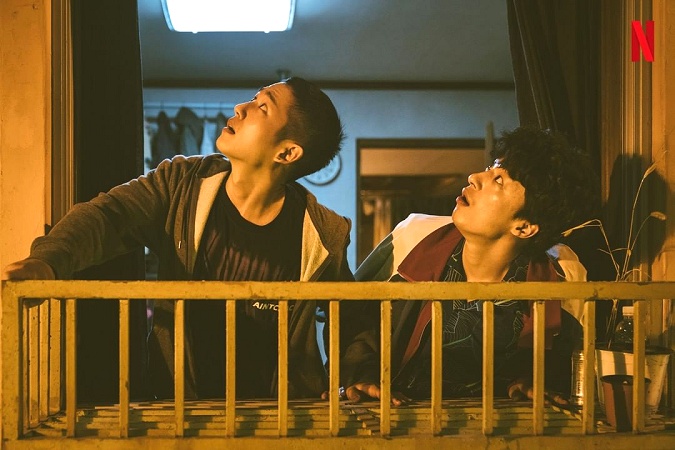 With season two we continue to follow our two professional soldiers who search for military deserters, An Jun Ho (Jung Hae In) and Han Ho Yeol (Koo Gyo Hwan), but they are both definitely scarred by their previous experiences catching deserters, cases that did not always end well, especially the tragic case of Kim Ru Ri (Moon Sang Hoon) who had been routinely bullied due to his overweight condition, and who had lashed out by turning a gun on his abusers, killing two of them.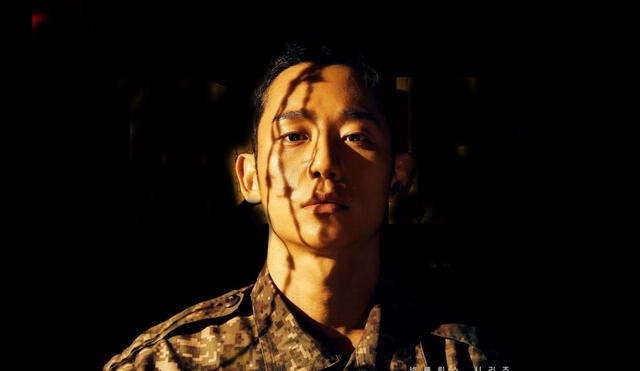 The stories of multiple abuses of soldiers had reached the attention of a human rights group, who are suing the government for their secrecy about the inner turmoil inside the military corps. A government attorney (cameo by fabulous actor Ji Jin Hee) is responding to the suit brought by this human rights agency, the Military Human Rights Center, whose female attorney Shin Hye Yeon (Lee Seol) is related to one of the bullied soldiers. At some point will either one or both Jun Ho and Ho Yeol turn on their own government to give much needed evidence to the human rights center?
A particularly difficult deserter case that Jun Ho and Ho Yeol are commissioned to solve is that of a soldier who had been an actor before military service, named Jang Sung Min (Bae Na Ra,
amazing
first performance for this young man!). He had been cast in a play that had called for his role to be a feminized character in a Chekhov play, and he is teased mercilessly about that once he is in the military. Fellow soldiers accuse him of being gay (though that is never officially confirmed in the script). Because of the abuse he suffers Sung Min deserts the military and becomes a female impersonator named Nina, to help hide his true identity. He plans ultimately to obtain a fake passport and escape to Britain, to act in the theater again, and hopefully attain a more peaceful life. Although Jun Ho and Ho Yeol have sympathy for him their jobs are on the line if they don't catch him, or if they decide to claim they can't find him and let him go. Will Sung Min be able to achieve his goal of true freedom? Or will someone catch on to the possible fake passport situation before he can board the flight?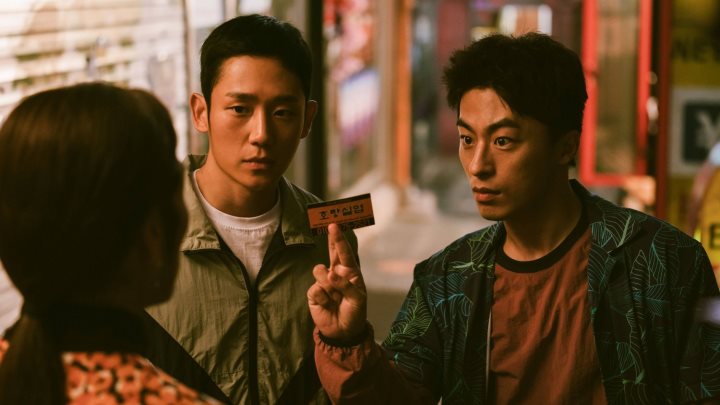 Still another complicated case that Jun Ho and Ho Yeol have to solve involves soldiers at the border of South Korea with North Korea. A veteran soldier named Na Jung Seok (Im Sung Jae) had stepped on a landmine and been blown up. The young soldier who had been standing next to him at the time named Shin A Hwi (Choi Hyun Wook) had been blamed for his death, but as Jun Ho and Ho Yeol dig deeper into the case they uncover some lies that had been promulgated about the tragedy in order to protect the higher-ups in the military. Once again our brotherly team have to decide if they will keep quiet about the secret evidence in the case, thereby protecting the government, or will they side with the truth, and the basic human rights of all soldiers?
At the end of the series it's time for trooper Ho Yeol to finish his military requirement and return to a normal life, but Jun Ho still has a year to go. Will they remain in touch after their separation, or will that be the end of their deep friendship?
This series
D.P.
was often rough to watch, but I was fascinated by it nevertheless. There are no romances here, so if that is the only type of K-drama you prefer to watch you'll probably be disappointed. However, if you like variety in your Korean dramas, and not "the same old, same old", then this series will intrigue you to no end! Enjoy!