The Story
:
Single Korean literature teacher Park Ha Kyung (Lee Na Young) teaches teenagers her favorite subject in a public high school setting, and after a long week of teaching kids she takes time out on the weekends just for herself, and travels to different areas of her country to experience a nice respite from work, and to find inner peace. She got the idea from reading about 19th century French people who took up the habit of wandering from home occasionally to escape from the daily grind of their lives; their wanderlust was called dromomania and spread to the rest of Europe "like an epidemic".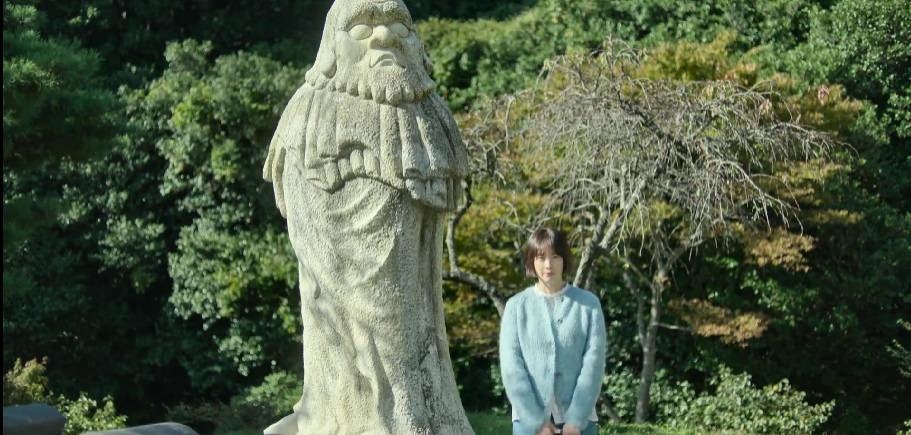 Each time Ha Kyung takes a day trip she learns something new about her country, and about herself. For instance, she takes a trip to Jeju Island to visit all the Mom and Pop bakery shops she can find because she loves different kinds of bread that she can't find in Seoul. While buying up the bread for herself she meets a cute little girl (Kim Min Chae) who is looking for the perfect bread for her late mother's memorial service. She also visits a Buddhist monastery / temple called Haenam, where she strikes up a friendship with an older woman visitor (Sunwoo Jung A) who has taken a temporary vow of silence, but with whom she takes a long, cheerful walk in the woods and experiences a moment of true beauty.


Will A Vow Of Silence Be Broken?
(Video Clip)

She attends the Busan International Film Festival and finds an unexpected friend in a quiet young man (Koo Gyo Hwan, nice performance) who desires to be a filmmaker someday. They both love books, visit a huge bookstore, and even sit together in an outdoor theater at night and enjoy an old silent movie together! (I got a big kick out of that!). She visits the city of Sokcho, where she meets a nice elderly couple (Park In Hwan, Byun Jung Hee) with whom she has a brief argument about politics, but quickly apologizes to them once they are all off the bus together. She visits Gunsan and meets a bunch of people who follow a bizarre New Age style woman (Han Ye Ri) who wants to show people that life doesn't have to be difficult if you dance your sadness away daily. She visits a planetarium in Daejeon and meets an older woman (Gil Hae Yeon), who says she is teaching herself advanced math, just for the heck of it, and when they share a meal together Ha Kyung is shocked to learn that this woman is the cartoonist / child book author she had loved in her youth!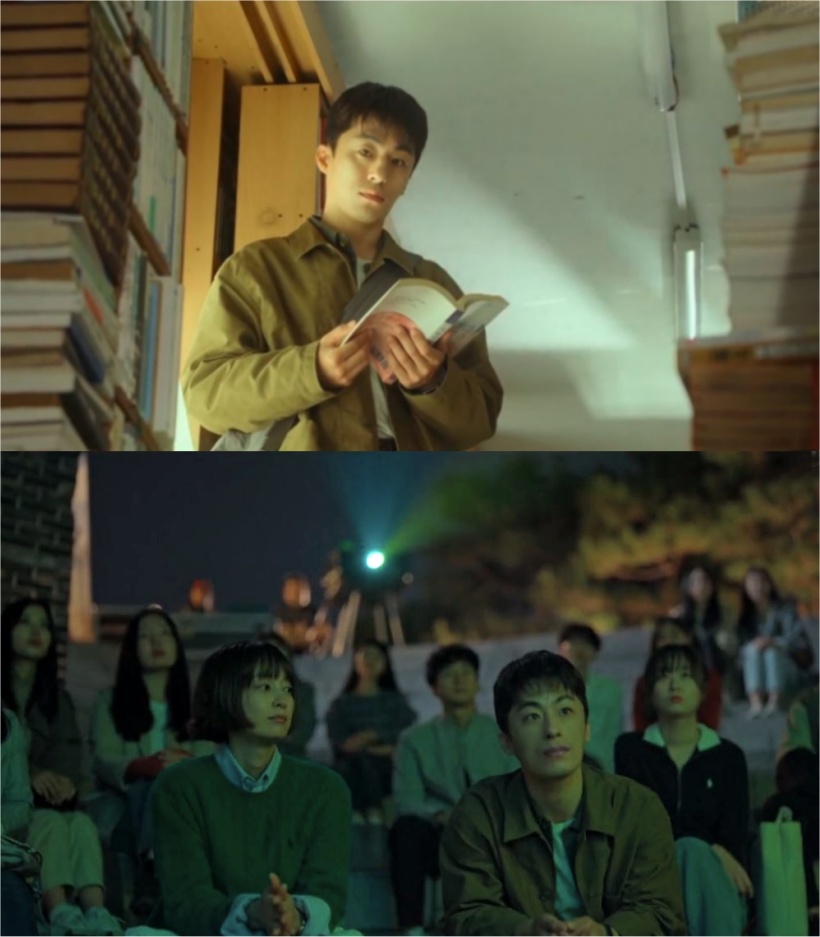 Probably the most nostalgic and poignant segment is the last one, where Ha Kyung visits the city of Gyeongju, where she grew up and went to school, and during a walk through the town, school grounds, and lovely nearby forest, she meets the ghost of a deceased young woman friend named Lee Jin Sol (Shim Eun Kyung) with whom she had become estranged right before their high school graduation. The two of them are able to forgive each other and to recall happier times when they were both young, carefree and fun-loving. Their reunion is brief, sadly, because Jin Sol has to return to heaven.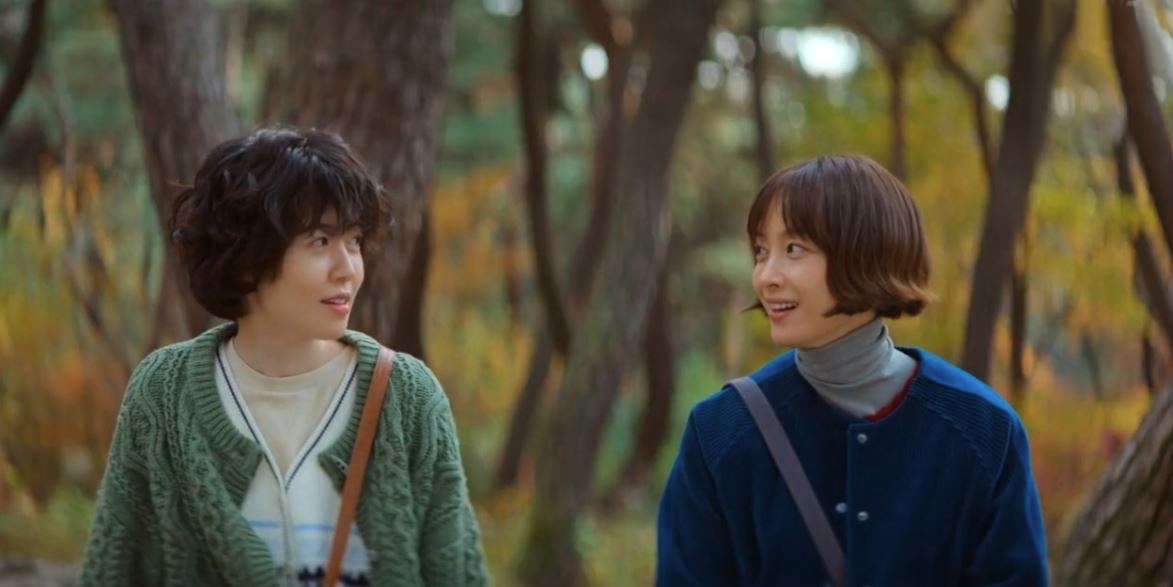 I would love a sequel to this gentle, dreamlike, meaningful Korean web drama. It's a very sweet story with delightful characters whom you will miss when the story ends. Maybe they could have actress Lee Na Young's real life actor husband Won Bin appear in a cameo role in a sequel! I would be THRILLED to see that happen!
:)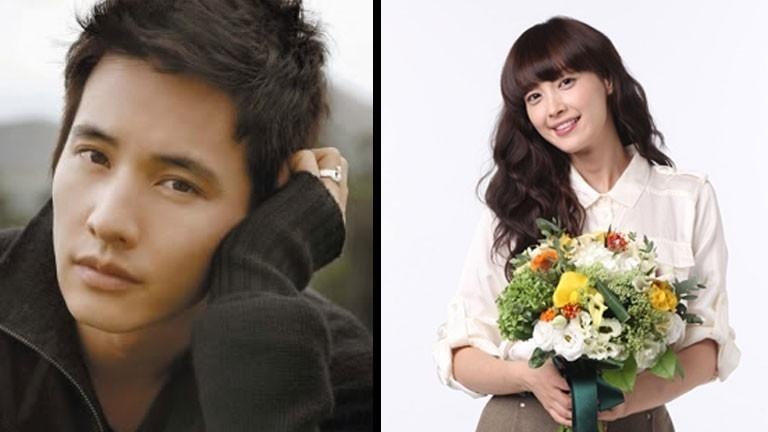 Definitely put
One Day Off
on your K-drama Queue. It's the type of show that is perfect to watch after a long day at work. It helps you relax and smile. Who knows? Maybe it will even inspire you to take day trips, too! Enjoy!