The Story:
We follow three professional women in their thirties who were once friends in high school but who now all work for the two top web portals in the country, one called Unicon and the other called Barro. Unicon has been the acknowledged leader in the industry (similar to Google), getting the most web traffic to their main search engine, with Barro (similar to Yahoo) following up in the rear and its workers very anxious to catch up with its main competitor and to one day surpass it.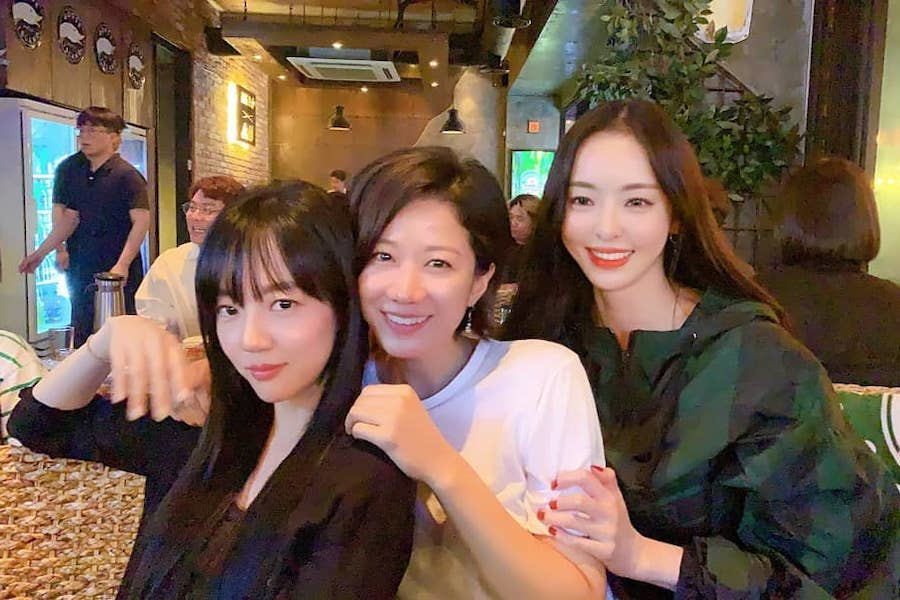 Reunion of I'm Sorry, I Love You Alumni
Su Jeong Im & Jeon Hye Jin
When the drama begins, the classy, single thirty-eight year old Bae Tami (Su Jeong Im) is working at the top company Unicon, alongside her mentor and friend Song Ka Kyung (Jeon Hye Jin, who played the mentally damaged twin sister of So Jisub's character in
I'm Sorry, I Love You
, and in real life is married to actor Lee Sun Kyun of
Pasta
,
Coffee Prince
,
My Mister
and Oscar winning film
Parasite
fame), also in her late thirties, who has become the CEO of the company, over the watchful eye of her bossy elderly mother-in-law who owns the company, Jang Hee Eun (Ye Soo Jung). Ka Kyung is married to this woman's son, businessman Oh Jin Woo (Ji Seung Hyun, who made a big splash playing the North Korean soldier in
Descendants of the Sun
- great actor), but their marriage is a rather lifeless one, with Jin Woo caring more about Ka Kyung than she does about him; her career always comes first, not her marriage. She knows that if she files for divorce that the mother-in-law will make her life hell
:
remove her from the CEO position and fire her parents who also work for her as servants. So she holds off from filing for divorce - for the time being. Meanwhile friend and mentor are unsure how they should proceed at first when the government tries to claim that Unicon is using its software algorithms to manipulate people's search results in regard to a presidential election. Friction grows between the two women.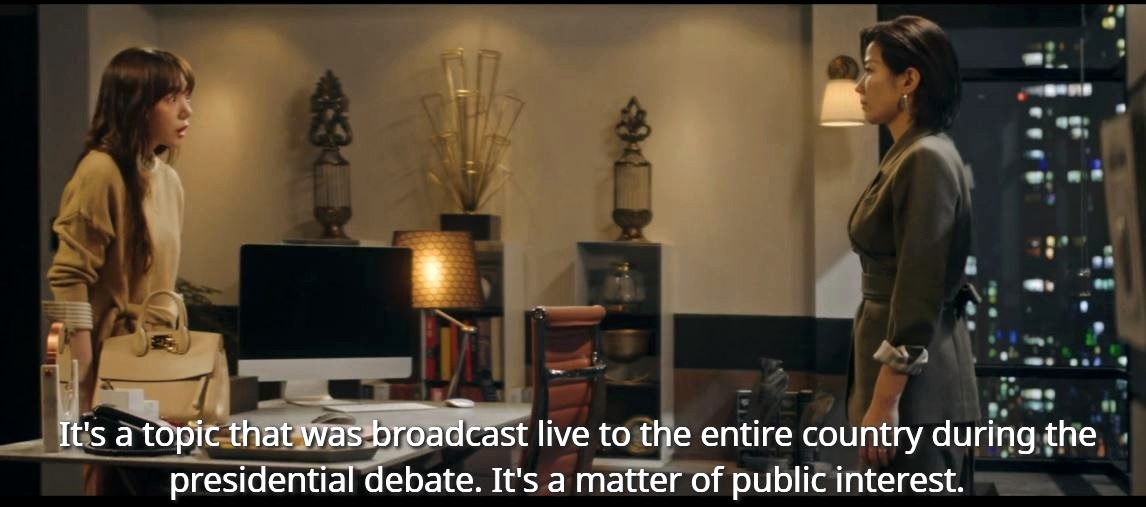 We also follow a lady friend of Tami and Ka Kyung who works at Barro, who went to high school with them, and who ends up being the comic relief of this drama, Cha Hyun (Lee Da Hee, delicious performance), whose hobbies are jiu-jitsu martial arts and K-drama watching (many of her scenes talking back to the dramas on television that she is watching are so relatable to die hard K-drama fans that they ended up being the funniest scenes in the whole show).
Cha Hyun ends up falling in love with an actor just starting to make a name for himself in the K-drama world, named Seol Ji Hwan (wonderful actor Lee Jae Wook), but once they realize they are in love he has to go to do his two year military service which is a requirement for all young male citizens in Korea. Will their love relationship last while he is away?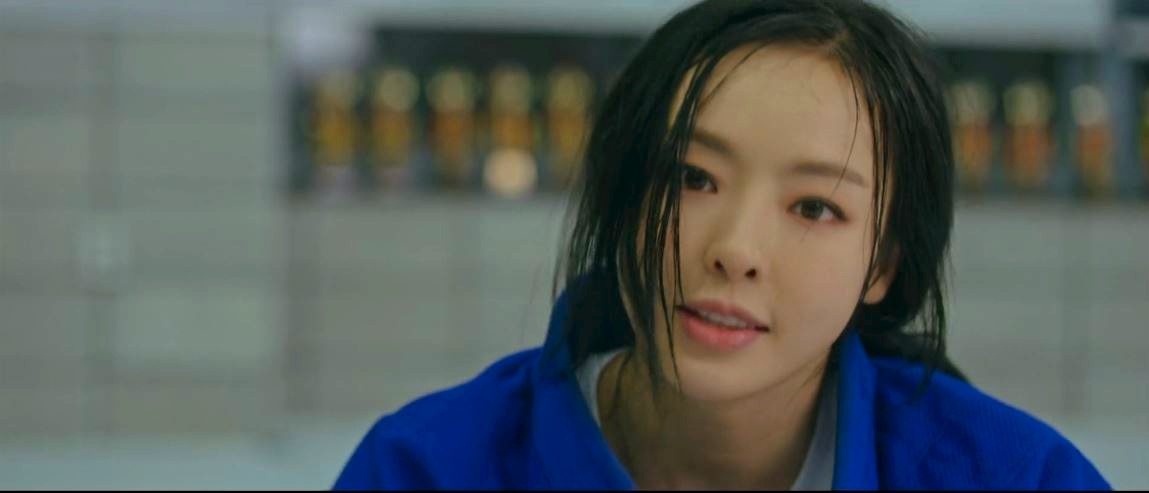 Tami is picked to go before a Senate committee hearing to defend Unicon's practices regarding the presidential election
;
she is grilled by a politician who wants to know if search engine results at Unicon were manipulated to favor one candidate over another. Tami comes more than prepared for the situation, which is televised nationally on the news
:
to deflect from the issue she instead publicizes this politician's ten year old record for soliciting child prostitution on the web, and of course once the press hears that they lose most of their interest in the search engine scandal. Sex always sells more news than poor business practices do.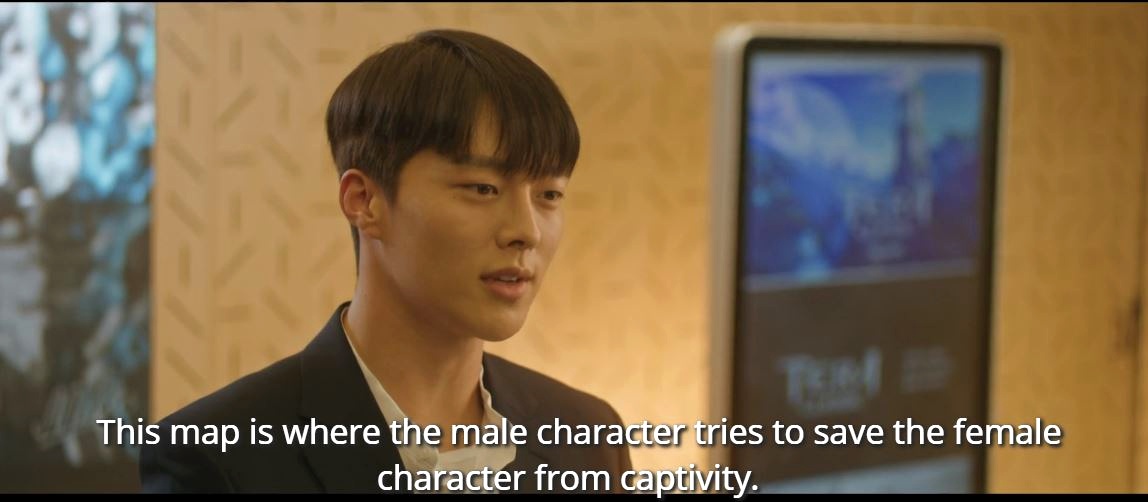 However, due to her performance Ka Kyung is pressured into giving her friend Tami such a hard time that Tami leaves Unicon. Tami is now out of a job and she is devastated. Where to go from here? Well, she has a one night stand with a music composer of video games named Park Morgan (Jang Ki Yong,
My Mister
) whom she meets at an arcade while drinking to soothe her angst at losing her dream job. Park Morgan is ten years her junior, he falls for her hard, but soon she is telling him not to follow her around, that their one night stand was a mistake.
However, when Tami hears he has lost his job too (Ka Kyung had been spying on Tami and saw her with him, so she prevents him from getting a job out of spite) she ends up going to bat for him professionally. She has to decide if she really feels more than just a passing attraction to this man a decade younger than herself. For most of the drama she struggles with her feelings. She discovers that he was adopted by Australians but had been having text conversations with his Korean biological mother who is a college professor. This woman doesn't acknowledge that he is her son publicly, he is hurt over it, so Morgan could very well be attracted to an older woman as a mother substitute. Is this what she
really
wants in a long term relationship? Plus she has no interest in marriage, but he does. How can they reconcile that difference?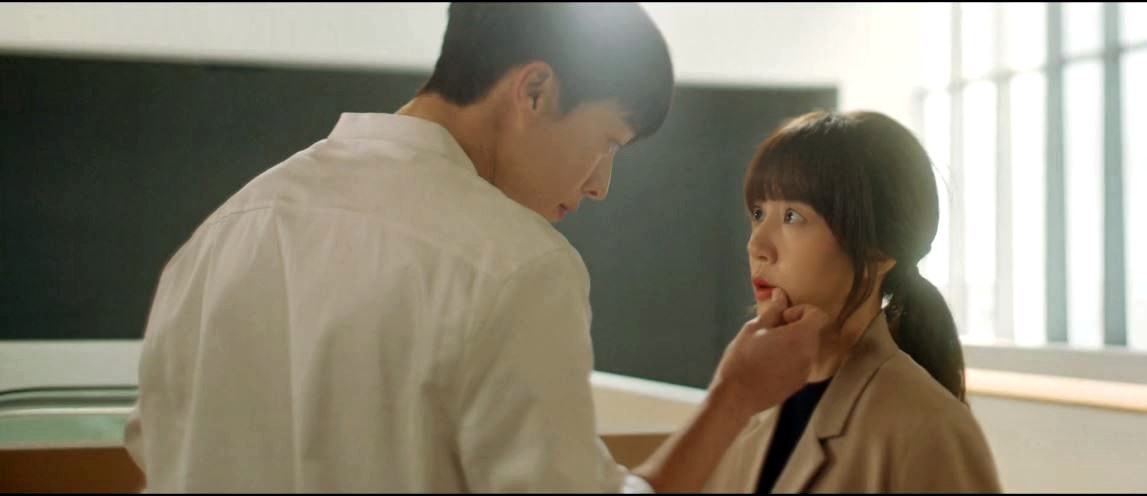 Professionally, Tami decides to go to Barro, the rival search engine, and apply for a job. She is welcomed with open arms since she is known to be a solid professional in the web portal industry. Although a man named Brian (Kwon Hae Hyo,
The Crowned Clown
) is the CEO there he is very encouraging to all the female employees, including Tami, and to the young people starting out. Due to so much internal support among its employees Barro starts to grow as a company until it looks like it might someday soon take over the top spot in the industry, possibly causing Unicon to collapse. If it does, how will that affect the relationship between Tami, Ka Kyung, and by extension, Cha Hyun? Will the three former friends ever be able to solidify their relationship once again? What will all three ladies decide to do about their romantic lives -- or lack of them?
Thankfully, there is no open ending to this drama. The characters' lives are given boundaries that are realistic to career women of today in South Korea. In many ways working women in Korea are way behind their professional counterparts in the United States, but in some ways they are remarkably similar
:
both still have a long way to go since men are often the head honchos in executive positions in both countries.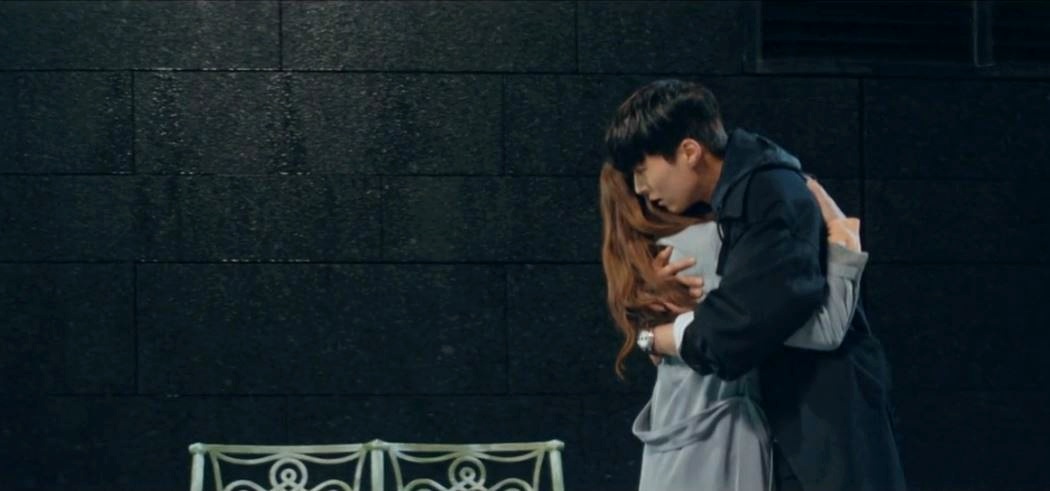 Even in key scenes in this drama we see the men having to ride in on white horses and "save" the women from their problems. When Tami is shaken by suddenly being number one in the search engine listings, so much so that her phone is ringing off the hook, she sits in shock in a cafe, unable to move, when suddenly Park Morgan comes riding in on his symbolic white horse and rescues her.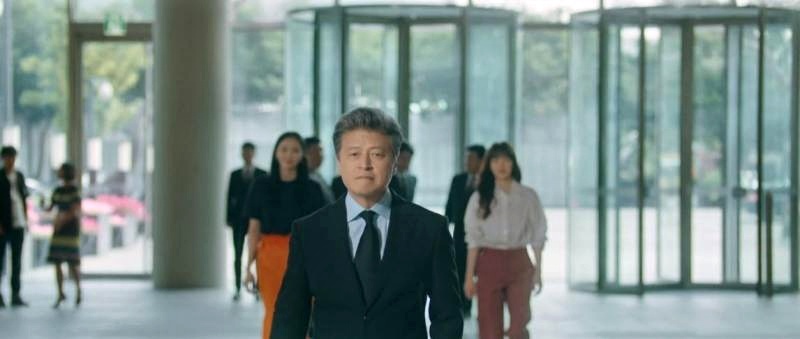 Then when head CEO Brian leaves Barro at one point, and the company has a problem develop that the women can't fix by themselves, they call Brian back to ride in on his white horse and save the company. I thought to myself, "If they REALLY wanted to make a feminist, trend-setting tale here, why not make Brian a Brianna - another female - and have
her
come in and save the day?
Why must it always be a man? And why make the women walk BEHIND the man?
;)
The more things change, the more they stay the same. It was because of those scenes where the men are still the knights saving the damsels in distress that I rated this otherwise fine drama a B+ instead of an A. If you're going to shake up the K-drama world with feminism then
really
DO IT!
Don't just play around with it.
There's still a lot to enjoy here, so try it out and see how you like it.