The Story:


We follow the life of beautiful Choi Sang Eun (Park Min Young) who grew up in an orphanage and was adopted by a rich woman who took pity on her, named Yoo Mi Ho (Jin Kyung). However, Mi Ho expected Sang Eun to grow up and marry a chaebol heir, an expectation which resulted in a strained relationship between the two women. In defiance, Sang Eun chooses to employ her beauty and communication skills into becoming a contract marriage consultant, and eventually decides to provide an actual marriage service herself to men who prefer to remain single but whose families are pressuring them to get married and settle down. She accepts men from both rich families and poor families, and she will agree to a "marriage" and wedding with them, and then a quiet divorce soon thereafter, just to keep the families of the men off their backs. She never sleeps with them, they're just being provided that quick temporary marriage service. One client named Woo Gwang Nam (Kang Hyung Suk) is a closet gay man who wants camouflage for his lifestyle and "marries" Sang Eun; however, their friendship grows into a genuine one, even after their divorce, and he even moves in with her and does her housework for her! They become more like brother and sister over time. Later he even tries to fool Sang Eun's prying adoptive mother that they are actually husband and wife for real, but savvy "mom" Mi Ho isn't buying it for one minute. She becomes distressed that Sang Eun is wasting her life away without a true love relationship in her life -- preferably with that rich chaebol son she dreams Sang Eun will eventually marry. It doesn't even occur to her that Sang Eun has become a highly successful businesswoman doing her contract marriage work. Why marry a chaebol son for his money when she is making her own fortune through her marriage contract work?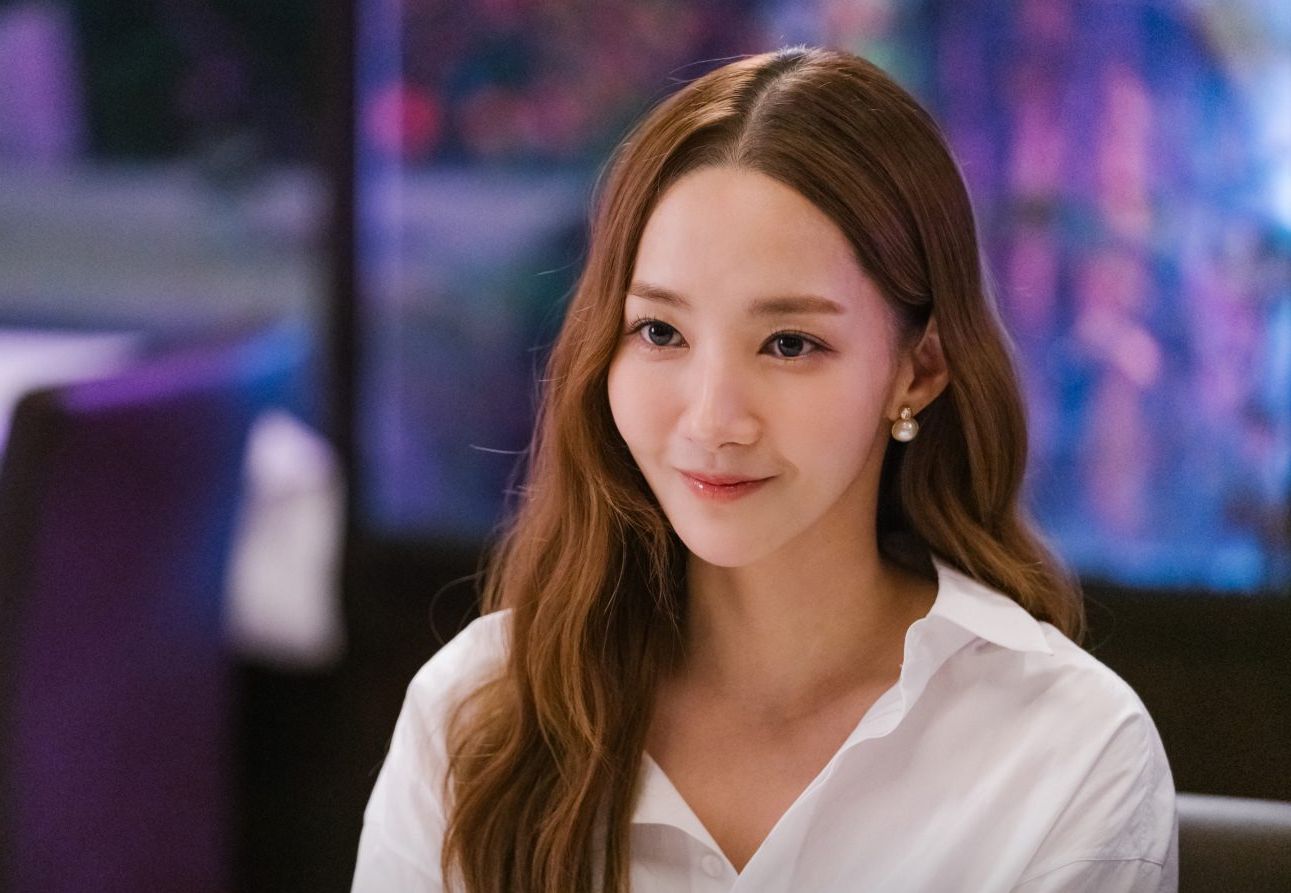 A judge in the city named Jung Ji Ho (Go Kyung Pyo) keeps wondering why Sang Eun keeps appearing in his courtroom petitioning for multiple divorces. At around the same time he figures it out he feels in need of her service himself, in a vain attempt to try and make his own recent ex-fiancee named Jung Ji Eun (Lee Joo Bin), a lawyer, jealous. He had even bought a large apartment in a luxury complex in order to please her but she never even got to see it.
Soon Ji Ho "marries" Sang Eun himself, and she devotes every Monday, Wednesday, and Friday evenings to him, to the extent that they usually just eat together at dinnertime quietly, and that's it. Ji Ho is on the shy side, a man of few words. She can never stay long with him because she is allergic to his pet cat named Jamie. In an ironic twist "Jamie" had been Sang Eun's own nickname through parts of her life. Fate?
Making her life even more complicated, "Jamie" Sang Eun keeps running into a popular actor who lives in the same luxury building as Ji Ho, a very handsome, kind man named Kang Hae Jin (Kim Jae Young). She can't help feeling some attraction to him, which of course makes Ji Ho jealous. To keep his family off his back, who want to see him give up acting and work in their family business, and finally marry for good and settle down with a nice rich wife, he tells Sang Eun that he would like to try out her "marriage service" as well, to see if he would like it, and so she spends every Tuesday, Thursday, and Saturday evening dinners with him, while Ji Ho still gets Monday, Wednesday, and Friday dinners with her. Ji Ho is tormented by this budding relationship between Sang Eun and Hae Jin, to the point that he wants to make his "marriage" to Sang Eun real and legitimate (in other words, consummate it). Does he have the guts to finally admit to her that he loves her, or will Hae Jin step in and steal her heart away because Ji Ho is too timid to say anything to her about his feelings?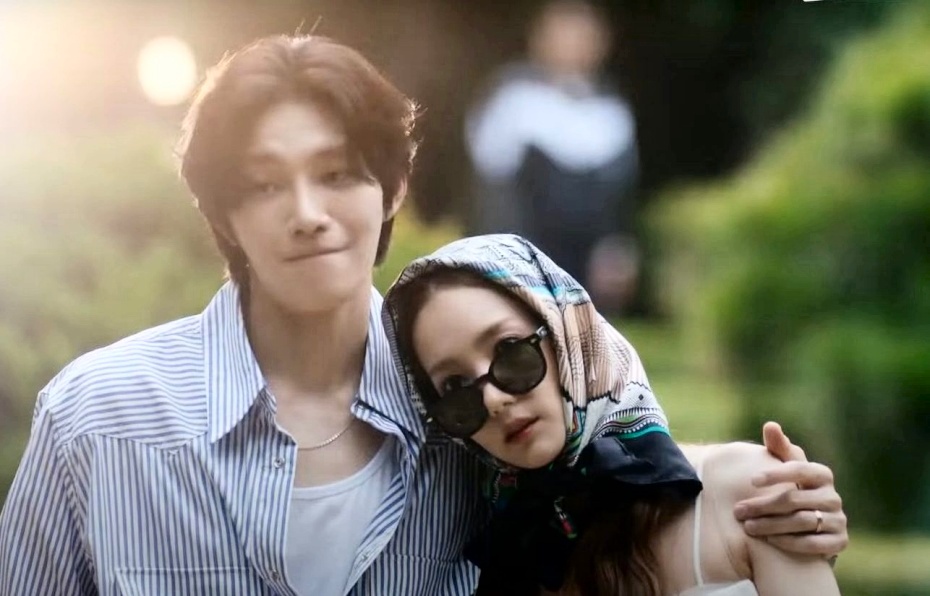 Eventually, Sang Eun decides to end her marriage contract business; she cares what others think of her now, including Ji Ho's colleagues and his boss at work at their law firm, including the principal manager (Park Chul Min), and funny legal secretaries Kim Yoo Mi (Park Kyung Hye) and Park Sang Goo (Lee Taek Geun). Torn between the feelings that she harbors for both Ji Ho romantically, and Hae Jin as an attractive close friend, and also wanting to please her estranged mother, Sang Eun finds herself in a big quandary: after the demise of her lucrative business, whom should she - finally - legitimately - marry, this time for love?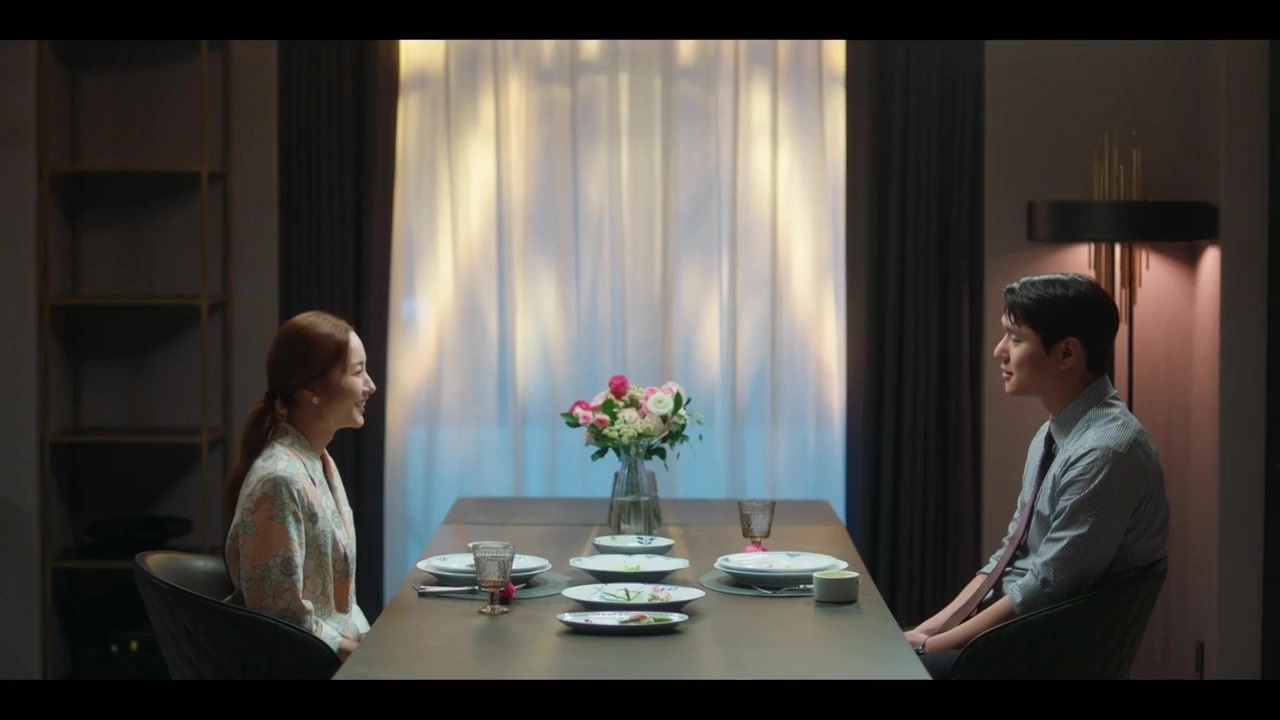 After Years Of Mondays, Wednesdays, and Fridays,
Will Sang Eun Finally Get Kissed By Ji Ho?
Love In Contract
is a good K-drama for showcasing tremendous character growth in its story. I was quite impressed: these characters at the beginning of the story are nothing like they are by the end. The best quality of a good K-drama is character growth that touches your heart. Don't be turned off by Park Min Young's character's profession; she learns a tremendous amount during her process of self-discovery, and how important REAL marriage is, how it can change life for the better for those who are blessed to find a solid life partner. The acting here elevates this unique script, and you will find yourself missing the characters when the show is over. Give it a try. You can watch it on
Viki
. Enjoy!
~~~~~~~~~~~~~
Return To Korean Drama Reviews
~~~~~~~~~~~~~