Ha Na has an adorable male assistant and chauffeur who has a secret crush on her, named Park Young Woo (actor Han Joon Woo from
Pachinko
). Because of her natural flirtatious personality he isn't quite sure that she would be a reliable romantic partner for himself so he bides his time and watches over her carefully. Plus he isn't sure that her wealthy family would approve of a servant for their daughter. However, eventually it is obvious that Ha Na likes him too, but will they ever be able to make such a lop-sided relationship work on a personal level? (
Btw, this actor Han Joon Woo kept reminding me of a young Ji Sung, who is the actor Lee Bo Young married in real life; his appearance, his mannerisms, even his voice sounded similar to Ji Sung's! It kept making me giggle, especially when he had scenes with Lee Bo Young in the drama. I wondered if she noticed the same things about him that I did? Amazing!
I also couldn't help wonder if he was hired for that very reason!
He was a real scene stealer, just like Ji Sung was / is in his dramas!
).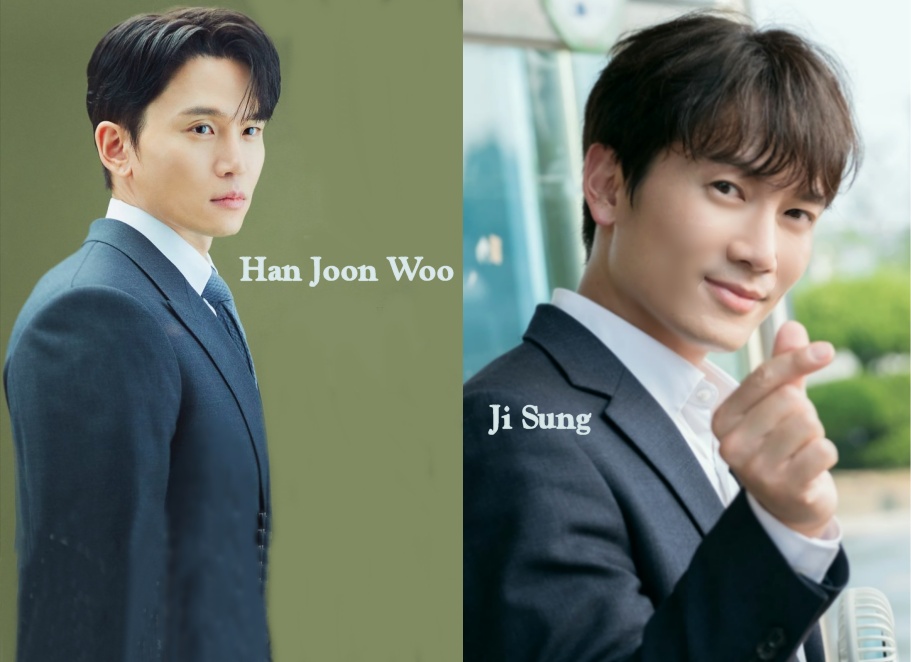 There are a few cool surprises by the end of this drama Agency, but I won't spoil them for you; you really should check the drama out and enjoy it for yourself. I was kind of torn between grading this drama an A or A+. I chose A for one reason only: about 99% of the drama is about office politics, not ad making. A story about an advertising agency should have shown exactly how they made their ads and hence their money; some sample ads could have been shown, far more than they were. Focusing primarily on internal squabbles and competition among managers at work got a bit tedious, to be perfectly honest. Actually showing the process of ad-making would have enhanced the story-line from an educational standpoint.

In any case the cast was brilliant, the story intriguing, especially showcasing how our main female character Ah In healed from past emotional scars. The reunion scenes between Lee Bo Young and Kim Mi Kyung playing her mother were daebak! I love these two actresses so much. Both flawless thespians. Don't miss Agency. You can watch it on Viki.com. Enjoy!