The always wonderful Rain and Kim Bum, both playing competitive doctors together, in a mostly lighthearted K-drama? How is that one to miss, even if you think the premise is silly because of a ghost angle thrown in? Uh uh! No
way
could I miss
Ghost Doctor
(2022), not for the world. None of the ghosts are even scary in this drama -- just like they weren't scary in
Master's Sun
. It was a brilliant idea to cast these two exceedingly handsome, talented actors together. (I've especially loved Rain for going on twenty years, my favorite work of his the brilliant sci fi film
I'm A Cyborg, But That's Okay
with Su Jeong Im, made in 2006). The bromance that developed slowly on screen between them in
Ghost Doctor
made for excellent entertainment, with many funny scenes. To be honest, however, sometimes the nitty-gritty of the actual writing of this medical drama made me roll my eyes and grin at its lack of realism ... for instance, in one scene a leading medical doctor at a hospital is dying and only three people are in the operating room to try and save his life, and the person who starts the emergency surgery is an inexperienced intern! LOL! I hope when my life is on the line I don't end up in a hospital as wacky as
this
one! Even IF the doctors look as handsome as these two fellows!
:)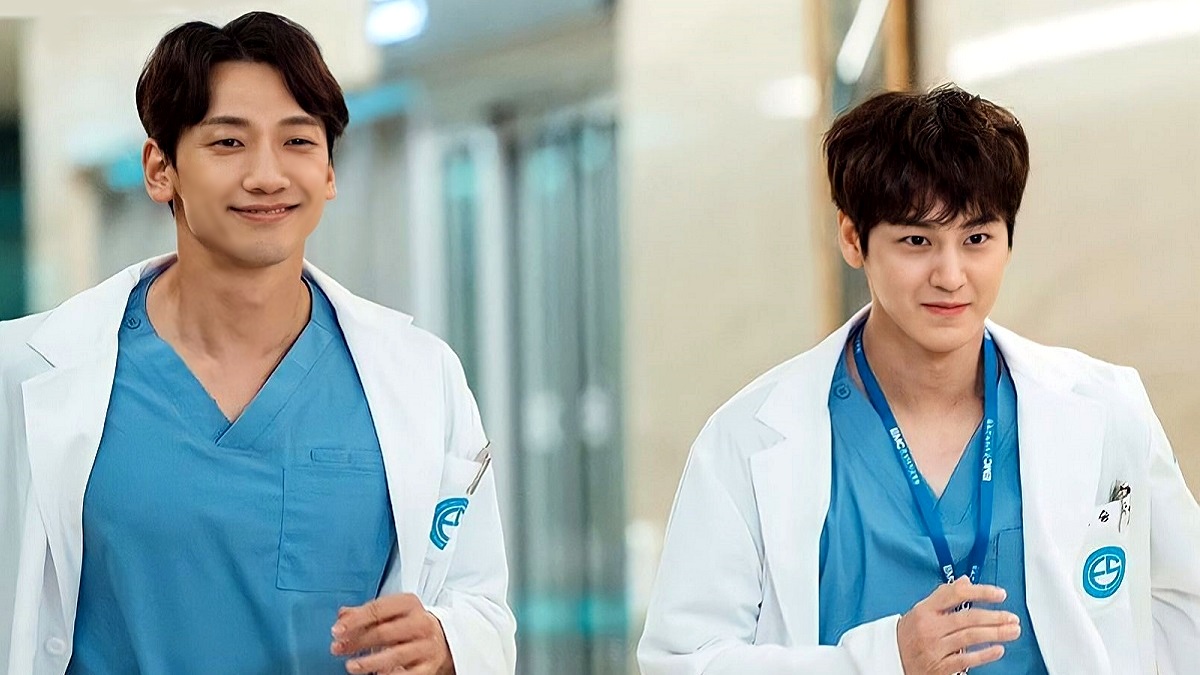 Rain and Kim Bum
The leading lady, UEE (
You're Beautiful
), has never been one of my top favorite Korean actresses, in fact I usually avoided her dramas, but I must admit she acquitted herself very well here, and even made me tear up for the first time while watching her playing sad scenes. She played a doctor too, and an ex-girlfriend of Rain's character, who has come back into his life to shake it up.