The Master's Sun
(2013) was the third Korean drama I watched that had a supernatural bent to it (the first was the outstanding
49 Days
and the second was
My Girlfriend Is A
Nine-Tailed Fox)
. Written by the famous Hong Sisters (who wrote many other highly rated and popular shows) -- our lead female character Gong Sil Tae (perfectly played by delightful Gong Hyo Jin from
Jealousy Incarnate
,
It's Okay That's Love
and
Thank You
and
Pasta
) sees ghosts after waking up from a three year coma -- and she is terrified of them! Our lead male character Joo Jung Won (superbly played by beyond handsome actor So Jisub, from the first drama I ever watched
I'm Sorry, I Love You
, who won the 2013 SBS Lead Actor in a Miniseries Award for this performance), an arrogant rich department store and hotel "chaebol" (mogul) of Kingdom Enterprises, is swept up into her supernatural world against his will because Tae Gong Sil realizes early on that whenever she touches him the ghosts rapidly disappear! At first Joo Jung is simply amazed and ticked off at the kooky Tae Gong Sil, and doesn't believe in her ghosts; by the end of the show he is having conversations with them himself!
:)
So begins one of the most fun and delectable K-drama romance relationships I have ever had the joy to witness! It was almost as if this couple had their own private special language to communicate with, such was the intensity and uniqueness of their relationship. I watched with great anticipation as the series was ongoing, along with many other viewers around the world, and we were all on the edge of our seats from week to week, wondering what would happen next with the ghosts and Gong Sil and Joo Jung's relationship (especially at the end of the infamous episode 12!).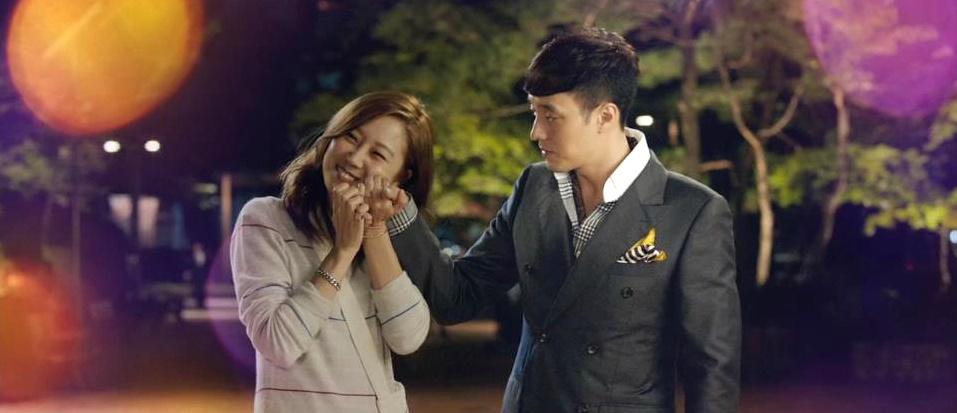 I've long been a
huge
So Jisub fan, starting with 2004's
I'm Sorry, I Love You
, and continuing to the present day, so it was only natural that I would greedily eat up
Master's Sun
like candy! I usually prefer to wait until all of a series' episodes are concluded before watching, because I tend to marathon the most addictive shows like this one, but for So Jisub I was glad to make an exception and plunge in with abandon. The only other show I've had this type of ongoing, exciting viewing experience with was
My Love From Another Star
, another supernatural story with its own unique flavor and style, and since then I have been watching ongoing episodes for other drama series which also incorporate some supernatural qualities in its plots. I guess I must gravitate to the supernatural ones, which seemed to predominate the 2013 Korean drama season, including
My Love From Another Star
,
I Hear Your Voice
and
Who Are You?

The Story
: Joo Jung Won and Tae Gong Sil are an unlikely couple, their personalities are completely at odds, but they
do
share one big thing in common: they are both people who are deeply wounded inside from turmoils in their past. Joo Jung was kidnapped as a young man and held for ransom; from that experience a girl he was in love with at the time was murdered, and he became distrustful of his father, whom he suspected bungled the rescue, and he also suffered from profound dyslexia, unable to read, for which he required a daily male secretary named Gwi Do Kim (absolutely DELIGHTFUL character actor Jung Woo Choi, who played the father in
49 Days
) to decipher all his documents for him.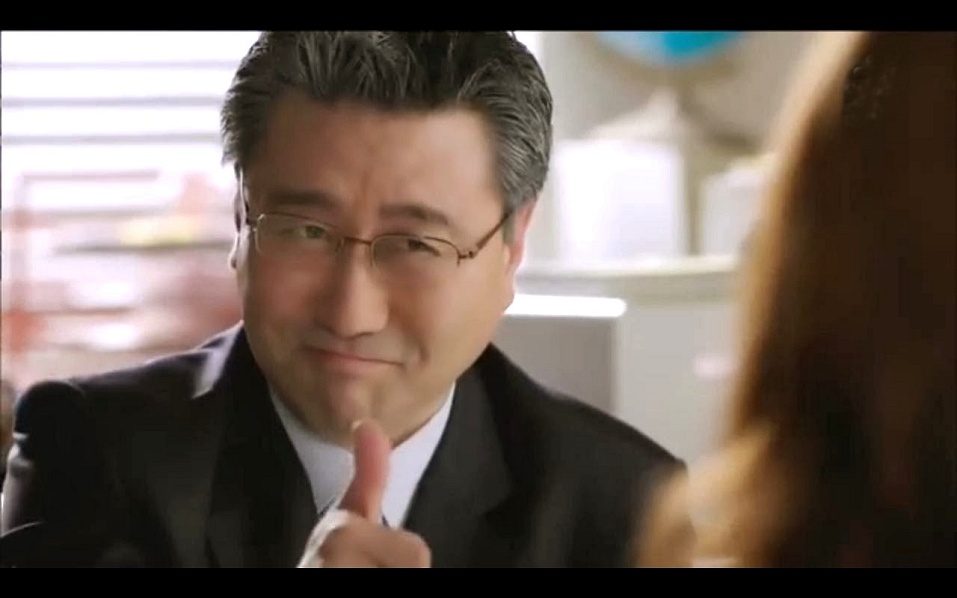 Tae Gong Sil suffers from insomnia because of her fear of the ghosts, and she is unable to hold any job for long because the ghosts bother her and cause her to make constant mistakes in the workplace. You know yourself that when you suffer from lack of sleep for days that you are bound to act in strange ways; your mind is cloudy and in a fog! Gong Sil before her accident and coma was apparently a top student and an upbeat and smart person, but after her coma she loses these qualities and is barely able to function on a normal level.


All The Ghosts Say Goodbye
(Get A Tissue!)

Part of the reason Gong Sil is hired at Kingdom Enterprises where Joo Jung works is that she might act as a go-between for him when the ghost of the girl he once loved, Hee-joo Cha (Bo-reum Han) shows up. The ghost of Hee-joo has something important to communicate to him regarding her death, which is revealed later in the show.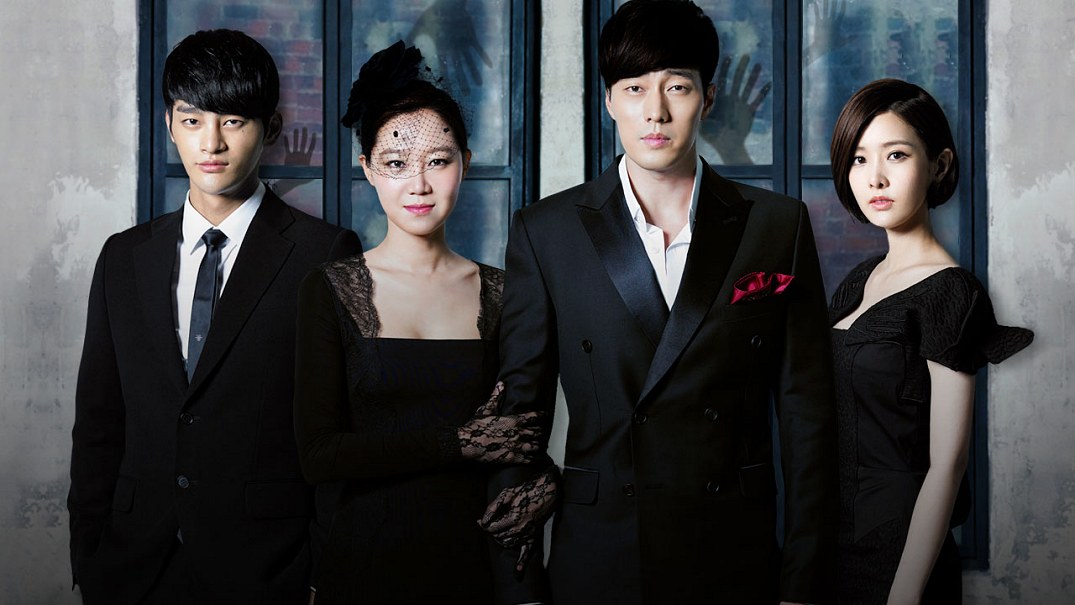 Along for the joy ride are our love rivals "Little Sun", Yi Ryung Tae (sparkling actress Yoo Ri Kim), a vain model and actress, who was once a rival to our "Big Sun" Tae Gong Sil in high school, and who at first is going to marry a soccer star, but then when that relationship goes sour, sets her sights first on Joo Jung and then the chief security chairman for Kingdom, Kang Woo (lovely actor Seo In Guk from
The King's Face
).


Cute Three Bears Scene
Kang Woo is in cahoots with Joo Jung's father, who is out of the country, to spy on Joo Jung for him; Kang is the neighbor of Gong Sil, living in the same apartment complex, and at first he pretends to like Gong Sil as part of his plan to stay close to Joo Jung's activities, but then he actually finds himself falling in love with her, which makes "Little Sun" jealous. She follows him around and childishly confronts him, trying to get his attention away from her rival Gong Sil. In the best written K-dramas like this one the secondary characters in a K-drama can flesh out a story and give it extra pizzazz, instead of being just filler.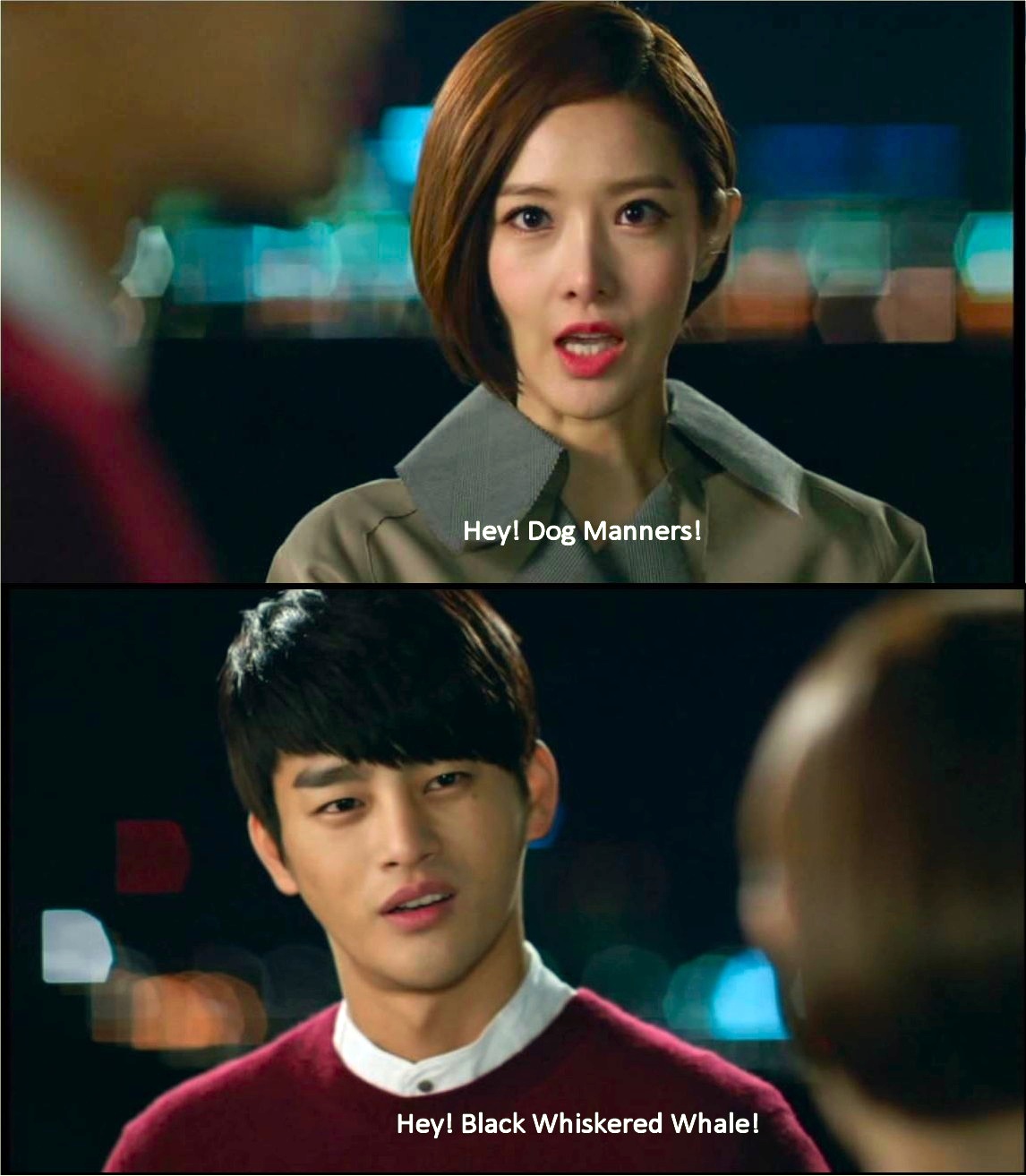 This quirky love quartet has many twists and turns during the course of the show, and there are many laughs involved to lighten the mood. Also quite enjoyable characters are Joo Jung's testy middle aged Aunt Sung Ran Joo (prolific actress Kim Mi Kyung who has been in more dramas than I can count and who won Best Supporting Actress for her role in
Master's Sun
!), who is married to a man much younger than she is, Jong Won Lee (funny Seok Chul Do from
Sad Love Story
) and who likes to meddle in her busy nephew's love life. The conversations between this husband and wife often had me peeling with laughter. They were hysterically funny together.


Pregnant At 50?
What A Shock!

As our Big Sun and CEO grow closer some impressive situations in the narrative take place, in the spiritual and physical realm. Is it possible with such dark pasts that these two could normalize their lives and find true love together?

Ah, the ghosts! What can I say about them but that they all touched my heart deeply! From Joo Jung's sad dead girlfriend, to the sweet coffee ghost who simply wants Gong Sil to buy him his favorite drink, to the three little children ghosts who died from parental abuse who want to protect another child from sharing their same tragic fate, to the teenage girl ghost who was hit by a vehicle and killed when three classmates betrayed her trust, to the ghost dog companion of a grieving ex-soldier who wanted to save him from making a mess of his life, to the unappreciated ghost mother who simply wants to hang out at the luxury hotel where she won a contest for a free stay, to the ghost girlfriend of the famous soccer player who wants to give him a special pair of sneakers she bought for him while alive, to the young sickly ghost lad who died before he could tell a delivery girl he loved her, to the business rival of Joo Jung who was living a double life as a cross-dresser and wanted his secret protected, to the wife of a pianist who wanted him to move on and be more self-reliant, to the elderly mother who wanted a secret bank account delivered to her foolish son, to the ghost wife of a man who was cheating on her who wanted to see his sin revealed publicly before he could kill her mother for her money, to the little ghost boy who was killed in a traffic accident by an autoworker who wants to cover up his hit and run crime, to the father who couldn't be at rest until his grown daughter had the wedding of her dreams, and more, they all added great dimension and poignancy to
Master's Sun
.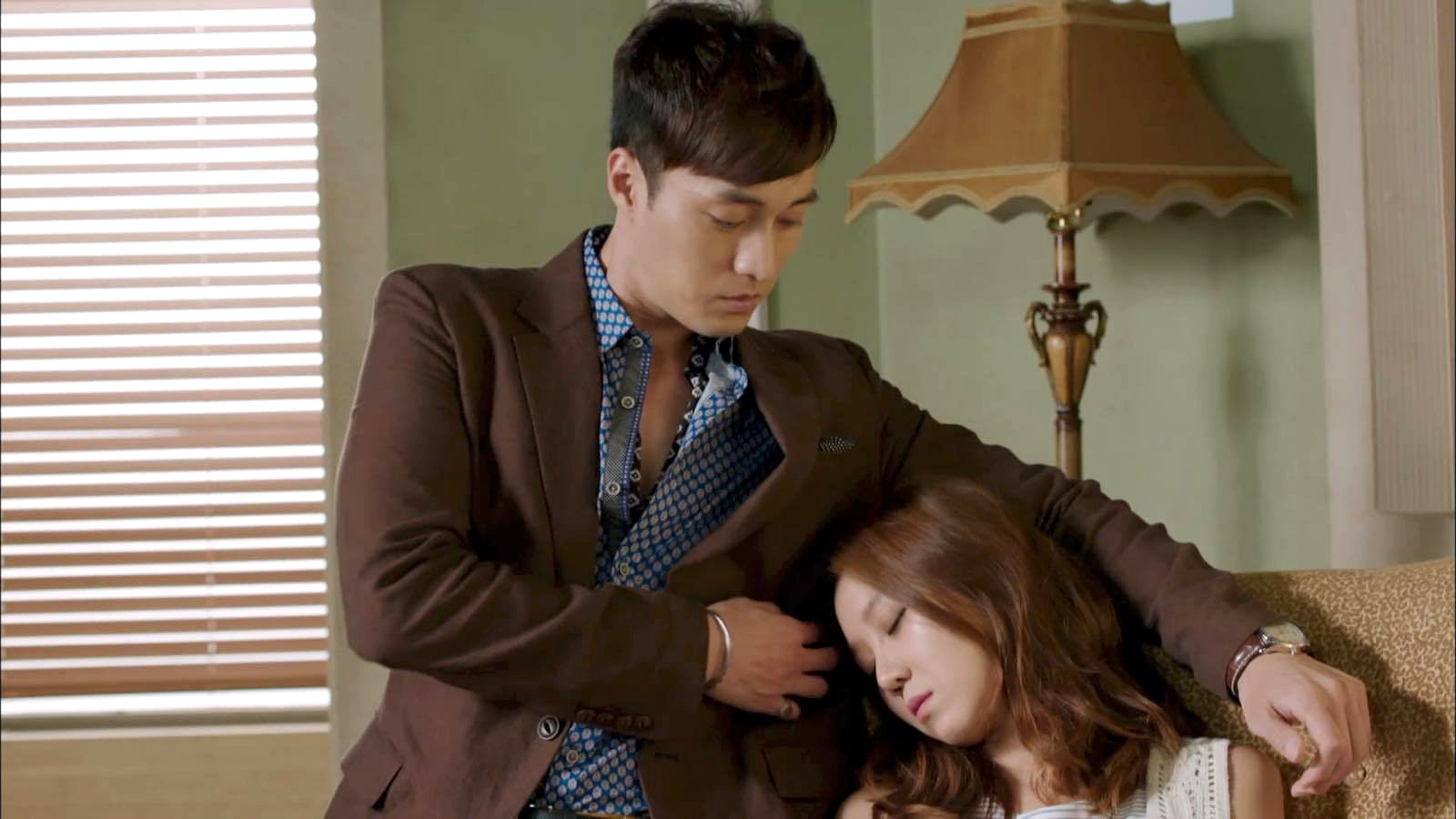 The way all the characters grow and mature in this seventeen episode romantic drama is simply wonderful! Special mention must also go to the exquisite, outstanding musical soundtrack by composer Oh Joon Sung, with one beautiful song after another adding even more depth to the story-line. The special effects and makeup in the ghost scenes were all professionally top-notch. All of the acting was fluid and perfect and the cinematography very creative.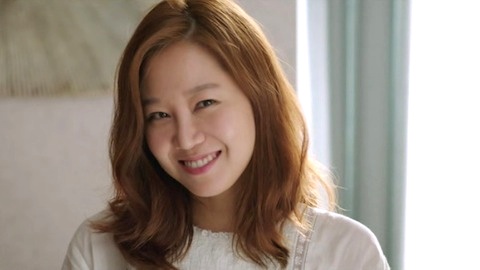 Master's Sun
is a total blast, and one of those K-dramas you can return to time and time again to re-enjoy (especially if you are a die-hard So Jisub and Gong Hyo Jin fan like I am!). I absolutely adore this show!
Buy Master's Sun at Amazon
~~~~~~~
HOME TO KOREAN DRAMA REVIEWS