The Story
:
Korean language education college graduate Ko Ha Neul (Seo Hyun Jin, adult, Ryu Ji Eun, teen, Baek Seo Yun, child) has been trying to become a teacher for quite some time, but she doesn't manage to get hired anywhere. Like the proverbial black dog in a puppy shop, she is constantly rejected, as people tend to choose the more attractive white puppies first. She is the daughter of a married couple who run a dry cleaning business together (Ko Sung Cheol, Kim Jung Young) and still lives with them, and they are very supportive of her, although she often hides herself in her room and scans her computer for any teaching job openings available. This is one very determined young lady!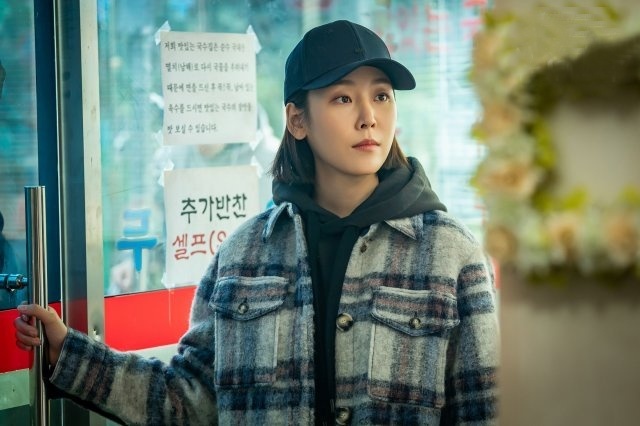 Finally, she gets a job opportunity at a private high school called Daechi High, but there is a catch
:
the school only hires short term teachers since they are full up on their permanent teachers. Now, she has to fight with everyone already hired as temp teachers for a chance to get a rare permanent position at this school. On top of that, rumors start to spread among the teachers that she was hired because her uncle Moon So Ho (Jung Hae Kyun) works at the school as the main administrator, and most of them tend to isolate themselves from her.
Yet Ha Neul doesn't give up. She has been dreaming of being a teacher who helps her students and connects with them since she was a high school girl herself and was saved from death, after a bus crash while on a field trip, by a dedicated temp teacher (cameo appearance for actor Tae In Ho,
Descendants of the Sun
) who ended up losing his life while rescuing her. For years afterward she feels devastated by his death and wants to honor him in some way. What better way than to become a teacher herself? Although Ha Neul wants to honor his memory she finds it difficult to blend in with the other teachers at first.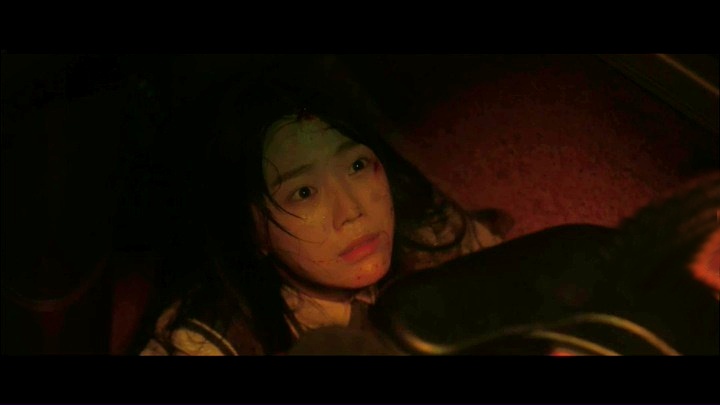 Actress Ryu Ji Eun, in the bus accident scene here,
looks remarkably like older actress Seo Hyun Jin
- great casting!
However, even at the beginning she starts to impress female Admissions' head Park Sung Soon (Ra Mi Ran) and two fellow male teachers Do Yeon Woo (Ha Joon) and Bae Myung Soo (Lee Chang Hoon). For instance, she helps calm a visiting parent to the school who is concerned about her child, and she doesn't make a stink at all when a troublesome female teacher yells at her for changing a class lesson plan without notifying anyone else first. When male teacher Yeon Woo confronts her on her calm reaction to this angry teacher she quietly and with great composure tells him, "Inside I was cursing, but how would that help me on this job if I said what I was thinking aloud?"
Practicality and dignified composure like this in the midst of many different tensions at work become Ha Neul's chief modus operandi. While other teachers and admins have their various problems (which often become evident during teacher meetings at school and off campus - sometimes at the local bar!) Ha Neul just keeps right on going like the Energizer Bunny. She also eventually becomes a special favorite of the students because of her patience and kindness toward them. When the time comes for the school to finally decide on a new permanent placement for a teacher out of the temps available will Ha Neul finally make the grade and succeed?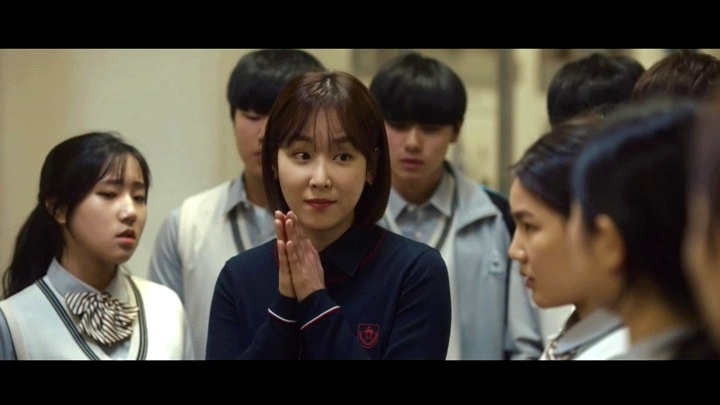 Story-wise, the drama was pretty decent. Apart from the last episode, that felt a bit rushed to me, the rest of the drama was really good. The main character, Ha Neul, was admirable and interesting, and her story about how she became a successful teacher was surprisingly quite entertaining. Another plus was that they didn't add romance to the mix, as that would have shifted the focus of the drama from the slice of life style of story to a more overused romantic trope which we have seen so often before. Also, it was refreshing that they focused more on the teachers rather than the students, making this more of a drama for thinking grownups. The human relationships that were presented in
Black Dog
were sweet, simple and humane. Check it out and see if you enjoy it as much as I did.
~~~~~~~~~~~~~~
RETURN TO K-DRAMA REVIEWS