Three Days
is almost non-stop action. If you're a K-drama fan wife with a husband who is reluctant to try K-dramas because he thinks they're all silly romances then ask him to sit with you and just watch the first episode of
Three Days
. I promise you he will be hooked. I found it almost impossible to shut the TV off, even for sleep. It was that fascinating. My two daughters watched with me and that almost never happens, it's usually one or the other who will watch with me, not both together. They were fascinated by the Secret Service job requirements, the many car, truck, bus and train attack scenes, the EMP bombs, the bad guys' machinations and motives (which included two bad guy American assassins who were obviously played by Australian actors!), how the money corrupted lives and endangered people, who Tae-Kyung would feel closest to between the two female lead characters by the end of the show, and all the technology involved in protecting the President.


Three Days Love Song:
It's You, by Eun Ji (A Pink)

I saw a few lapses of logic, for instance why wouldn't the President's usual vacation home not have backup generators in case of blackouts of regular electricity sources? Even if not caused by an EMP bomb any loss of electricity at a place where a President is staying could have disastrous effects if someone were planning a terrorist attack, but no one prepared for that eventuality here? Hard to believe. Probably something overlooked by the hard working female writer Eun Hee Kim. Also I would dearly love to see Korean drama producers hire real Americans instead of Australians to represent our country. Their accents are always off; perhaps they can't hear the differences. I'm sure the reason is it's cheaper to fly Aussie actors to Korea than it is to fly them from across the world from America, but still, if they want 100% authenticity they should strive for realism as much as possible.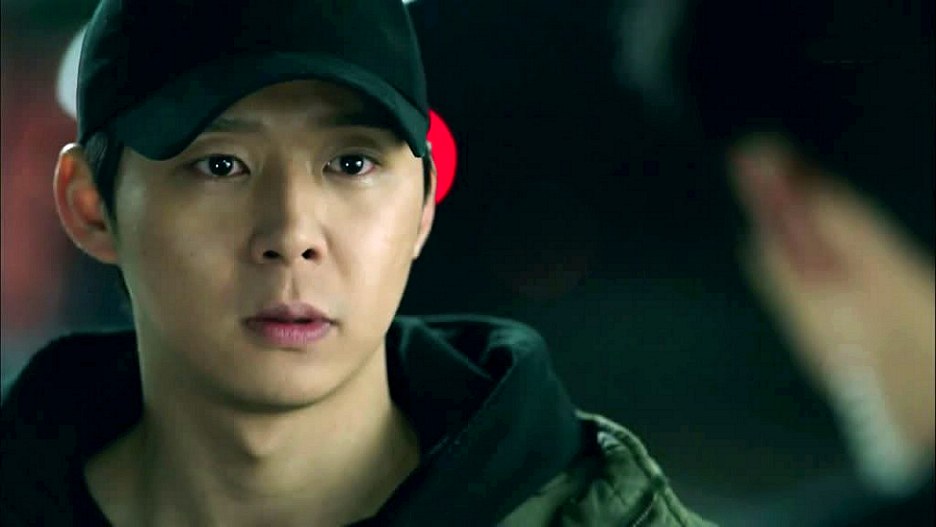 "He's got Beautiful Yoochun Eyes!"
I was mostly impressed with actor Yoochun. I know he has asthma in real life, and he didn't have any body doubles for
Three Days
. He began preparations for his fight scenes in this show six months prior to the shooting schedule so they are powerful to watch. In every one of his fight scenes I worried about his health. I guess I'm just a mother hen when it comes to my favorite Korean actors. Now he's off to do his two year military stint, and I'm going to miss him. I am sure I will be re-watching this drama again someday, just to see another one of his brilliant performances once again.