Then of all the possible horrible scenarios to occur, Harry and Zoey are driving together and who should walk directly into their vehicle's path? Soo-hyun's rapist, who had just been released from jail that day! Harry hits him slightly and then gets out of the car to check on his condition. As the two of them chat, Zoey is shaken to recognize who he is: vividly she recalls the memories of the rape she had repressed for so many years. The man looks the same, he has the same mannerism of rubbing his nose with his hand, the same arrogance about his sway. Zoey begins to become hysterical in the car; while Harry is on the phone to get medical assistance for the man, the rapist approaches the car on the passenger side, raps on the window and peers in. "Are you okay, miss?" but Zoey hides her face and cries and shakes. The released prisoner tells Harry, "she needs help more than I do", and walks away disdainfully. There is no communicating with Zoey for hours, she is non-verbal except for crying and screaming and she immediately rushes to the bathtub to clean herself, a very common type of reaction for rape victims. It seems that pretending nothing ever happened is not going to work for Zoey anymore, but it's Harry who tenderly cares for her, and holds her until she finally falls asleep from the trauma.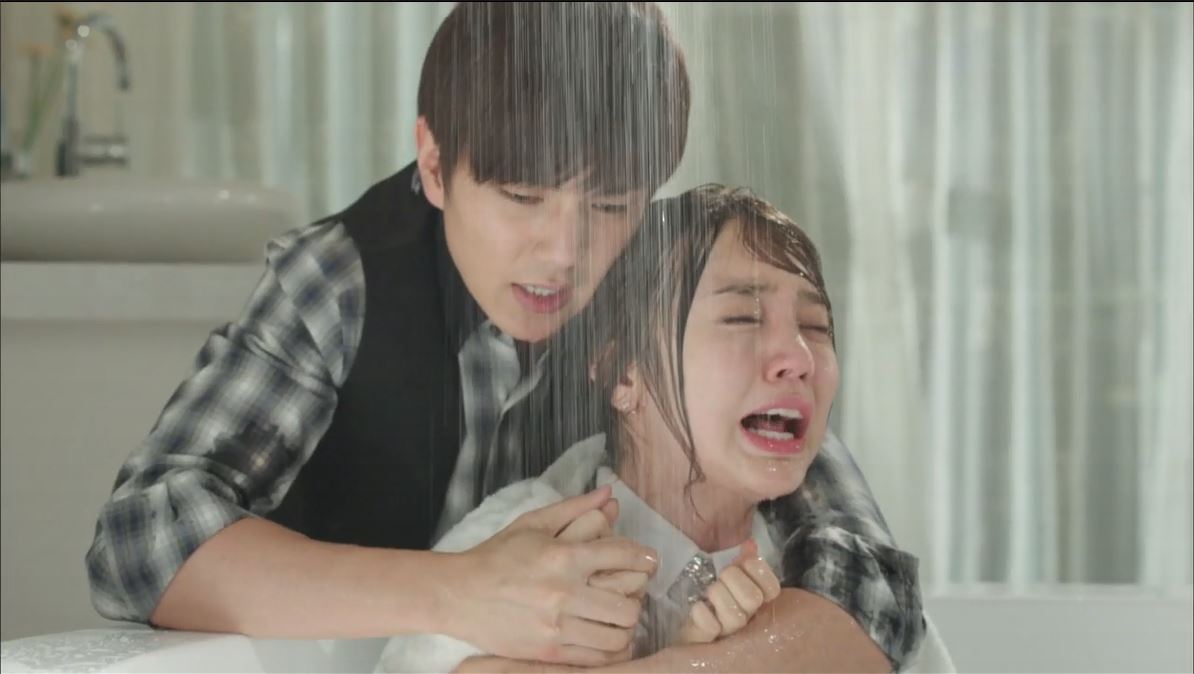 Later, Jung-woo, trying to find any way he can to finally confirm that Zoey is Soo-hyun, checks the local security cameras on the street which had documented the car accident and zooms in on Zoey's reactions to seeing her rapist. Jung-woo is convinced now that it is his lost love from childhood, and he has no plans to ever let her go again. He wants to apologize to her for leaving the scene of the crime all those years ago due to his childlike terror, he wants to tell her he's not the same person he was before, that he is stronger, that he lives with her Mom and adopted sister Eun-joo, that they are all happy and does she want to live with them? His joy at finding her is tempered by the knowledge that she herself has not come to terms with her own miserable, horrific past.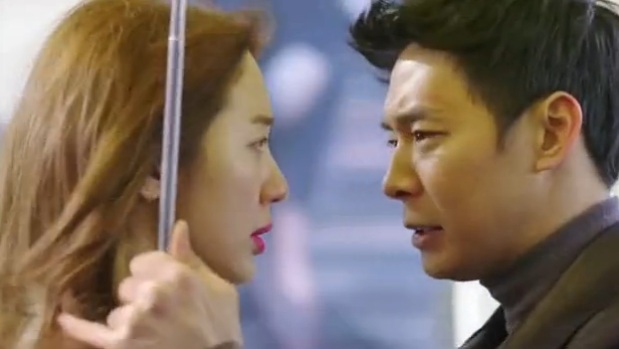 Zoey fights being recognized and keeps denying her real identity to Jung-woo ... until she finally runs into her mother and the two of them have a tearful reunion. "I don't want to return to being Soo-hyun! Soo-hyun was the daughter of a murderer! As Zoey I can be my own new person." Her mother emotionally says that she understands fully, and won't pressure her into going back to a name and identity that only made her unhappy.
What will happen if the released rapist starts to put two and two together? Will he try and harm her again? Or will somebody get to him first? Jung-woo still feels uneasy about her safety and follows her around covertly as much as he can. In turn, Zoey can't help but remember some of the happier times they had as teens, that it wasn't all just misery and pain. Jung-woo still goes to the playground where they used to meet every day, and as he plays on the equipment, pretending to be a kid again, Zoey watches from a distance and starts to smile. The ice is slowly beginning to break in her heart toward him.

Being indecisive between two men is never good
for the two men who both love you

However, when they find time to be together, to eat together or drive together, Harry becomes more jealous and begins to act in unstable ways, secretly planning his revenge against everyone who has hurt him. He has his own deep mental issues he's never addressed and privately the one he hates the most is Han Tae-joon, Jung-woo's father, for ostensibly killing his mother. The more Harry feels the new life he has made for himself slipping away, the more unstable he becomes and he is perfectly capable of becoming violent to get what he wants, even against Jung-woo, whom he is blood related to, and Zoey, who has been his whole life for over a decade. It was sad for me to see Harry decline and unravel more and more into insanity, since I am so fond of this actor, Seung Ho Yoo. I wanted to see his character have some glimmers of hope and peace, but the more the story progressed the more I saw him being turned into a villain, when all along I felt that it was Han Tae-joon, Jung Woo's father, who was the REAL villain in this story and he never seemed to get his comeuppance.
There are many secondary characters whom you will recognize if you are a true blue K-drama fan, and a few side stories in the drama I won't address, some of them bringing touches of humor here and there to what is essentially a huge cry-fest story, but overall you're simply going to have to watch it for yourself to determine whether you like it or not. This was a 21 episode drama that surely could have been cut down to 16 episodes and accomplished basically the same things. I stuck with it for the beautiful heartfelt performances of the actors and you probably will too. They are all so hypnotic in their roles; very powerful. I never once felt I was watching Yoochun, Seung Ho Yoo, or Eun Hye-yoon, rather I was watching Jung-woo, Harry, and Soo-hyun / Zoey.
I left the show feeling sad though because of Harry, the one who touched my heart the most. He needed psychiatric help from his traumatic childhood which had harmed him irreparably. The other two lead characters seemed to be healing through forgiveness and love, but Harry was left out of that equation even though he had supported and sheltered Zoey and comforted her for fifteen years as she grew up. Seung Ho Yoo did such an awesome job at only eighteen years old when he made this. He's such a talented actor at such a tender age, it's beyond amazing, but then again he's been acting since the year 2000 when he was a little tyke. I just love him. Saranghae, adeul!
After this show you'll REALLY want to watch a romantic comedy!!! Don't forget the tissues to cry into!
~~~~~~~~
RETURN TO KOREAN DRAMA REVIEWS
~~~~~~
I MISS YOU PICTURE GALLERY