The Story
:
Because of numerous sins in her past life as a girl warrior 1300 years earlier, including murders, beautiful but often petty and greedy Jang Man Wol (IU) is condemned through the resulting ages to be the resident CEO of the spooky Hotel Del Luna ("The Inn Of The Moon For The Dead"), located in what will eventually become downtown Seoul, a hotel that caters mostly to ghosts, either working there as staff, or passing through the place going to their eventual eternal destinations. In the modern day, humans passing by the hotel see what looks like an abandoned, antiquated building with just two stories, but spirits can see its true condition
:
a huge high rise, ornate, gorgeous building with many floors and windows and two towers that glow at night. (I guess I should add here that the CGI and cinematography on this series were simply incredible!).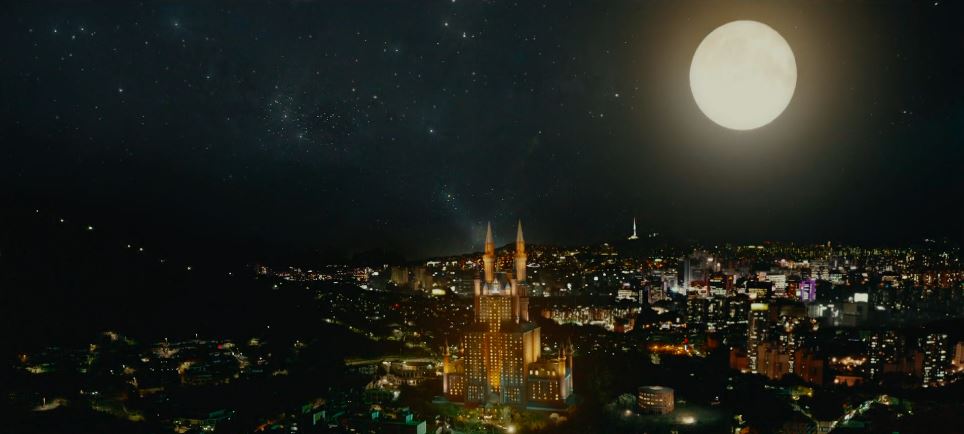 Man Wol's hotel staff includes one human, a thirty year veteran senior administrator-manager, No Joon Seok (Jeong Dong Hwan, who played the evil scientist mogul in
Nine: Nine Time Travels
)
;
a ghost matron housekeeper Choi Seo Hee (Bae Hae Sun from
Exit
)
;
a ghost bellhop and doorman Ji Hyun Joong (P.O.
Encounter
) who doesn't really like his job but who often manages to sport a happy grin despite his feelings
;
a ghost general clerk, bartender, and host named Kim Sun Bi (Shin Jung Keun,
Pinocchio
) who used to be a scholar in the Joseon era, and a pretty ghost hotel intern named Kim Yoo Na (Kang Min Na).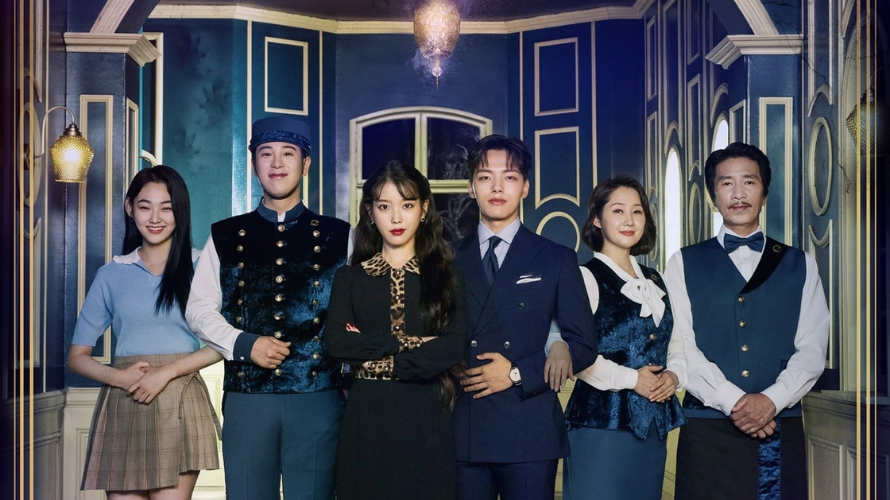 In the present day we soon learn that the one human on staff, No Joon Seok will be "moving on" (read: dying) and he does not want to stick around the hotel anymore, even as a spirit, but go directly to heaven (everyone whom we see going to heaven in this drama goes there by way of a limousine traveling through a tunnel, LOL).
That means that Man Wol will need to find another hotel manager quickly. She interviews several candidates but then settles on a Harvard MBA Graduate (but of course!) named Goo Chan Sung (Yeo Jin Goo) who really doesn't want the job, however he has little choice due to Man Wol's general threats to shove scary ghosts in his face constantly, and also due to the fact that his broke father (cameo role by Oh Ji Ho from
Chuno
), back when he was a child (Kim Kang Hoon), had promised to hand his son over to Man Wol's control when he became an adult, as payment of a debt.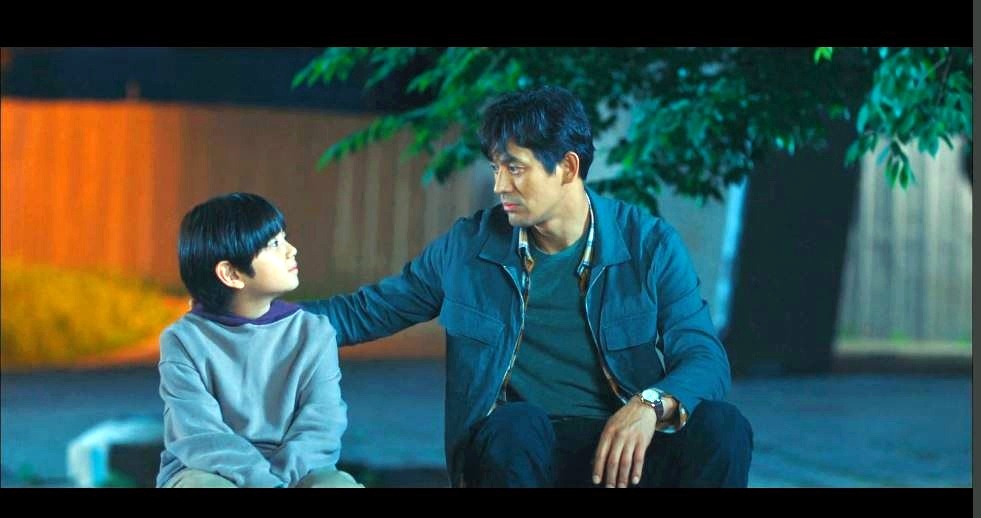 Kim Kang Hoon and Oh Ji Ho
Goo Chan Sung reluctantly accepts the job as new hotel manager, is introduced to staff, and then tries to figure out how to deal effectively with his intense, beautiful, yet very mysterious boss Man Wol. He wonders why she has this penchant for buying rich cars and other luxuries when she's often in debt herself to keep the hotel running and servicing ghosts / spirits. He tries to figure out why she becomes very sad when she stands under a particularly beautiful tree outside the hotel at night and stares longingly at the moon.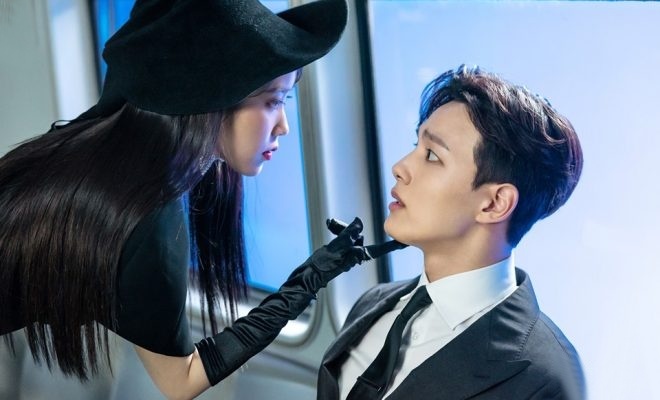 He starts to have dreams about her and then realizes that he might actually be seeing her past in these dreams, and her relationship with a young warrior named Ko Choeng Myung (Lee Do Hyun), which started out violent but then, after he saves her brother-in-arms named Yeon Woo (Lee Tae Sun, excellent though short performance) from death she begins to fall in love with him.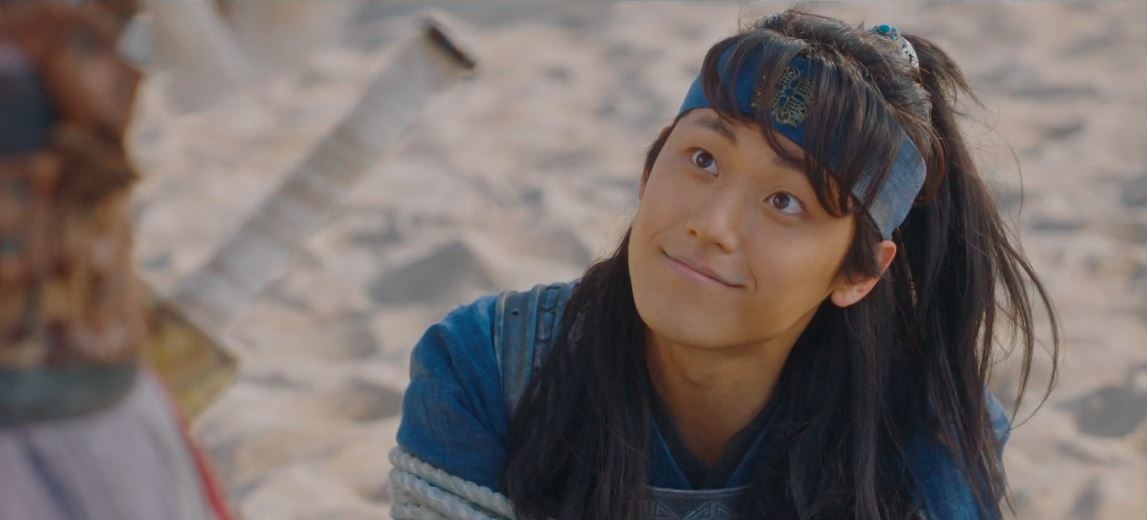 However, eventually it turns out that he was only trying to get close to her to learn her warrior group's secrets, so that he can eventually kill all the rebels who fight with her. Then he has Yeon Woo executed by hanging. Man Wol vows revenge
...
but will it be hundreds, perhaps over a thousand, years before she can get her chance?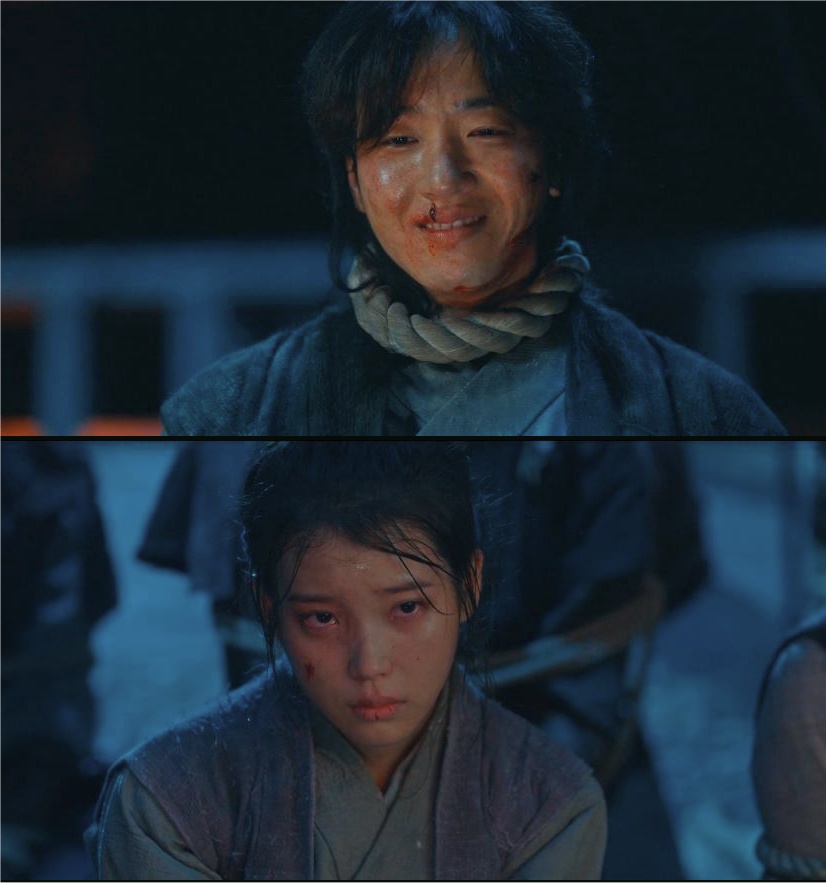 While the backstory is played in flashbacks, we then often leap ahead to the present day too, and we are privy to the lives of certain ghosts staying at the hotel, or transitioning from earth to heaven. There were some stories that were lifted out of other movies and dramas, like the schoolgirl who desires the necklace of a classmate and is willing to kill for it
:
that plot point was taken right out of the 2011 Korean film
Spellbound
! The Hong Sisters need to try and be more original in future, like they were with their masterpiece
Master's Sun
! Please! Their next drama should not be about ghosts. Try something different, ladies! :)
I think my favorite ghost story was in episode four, when an old man who died in his sleep at his run down apartment, didn't want to leave for heaven without his beloved, faithful dog by his side, so the Death Angel (Kang Hong Suk) allows them to go into the limo to heaven together. That doggie was so cute, and reminded me of my own dog named Dixie.
:)