(late 2021, tvN) Korean drama is named after the mountain of the same name, located in the southern part of South Korea. Standing at 1915 meters tall, the tallest mountain in mainland South Korea a€" the second-tallest mountain in South Korea after Jeju Islanda€?s Hallasan a€" this mountain region encompasses all of Jirisan National Park where the bulk of the drama is filmed. Therefore, this K-Drama guarantees spectacular views of the landscapes involved in the story; the cinematography on this series is literally breathtaking (the cinematographers should win multiple Baeksang Awards, as far as I am concerned!).
's realistic and sometimes mystical scenes, involving the Park Rangers who meticulously watch over the mountain and the people who visit it, also help to immerse the audience into the perils and vastness of this mountainous region.
As I watched this drama I kept thinking to myself, "Gosh, it's so beautiful there, but frankly I'd be afraid to visit it: I'd get lost in less than a minute!" And in fact, in real life, many of its visitors every year
have to be rescued by the Rangers; hence the inspiration for our story, written by Kim Eun Hee (
). With this creative duo you know you are entering original, uncharted territory. No flower boy romance K-Drama here!

Jirisan stars the exceptionally prolific and exceptionally beautiful Gianna Jun (My Love From Another Star, Legend Of The Blue Sea, films Il Mare, White Valentine, The Thieves, Windstruck, My Sassy Girl, Snow Flower And The Secret Fan, Assassination, and Daisy), as a dedicated and experienced Ranger named Seo Yi Kang, and Ju Ji Hoon (Mask, The Item) as a rookie Ranger named Kang Hyun Jo who works with her, and who mysteriously sees visions of lost trekkers on Mount Jiri.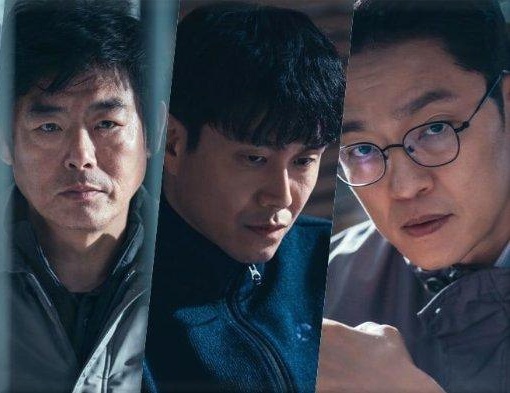 In addition, Jirisan K-Drama sees some other much-loved, familiar male faces among its superior cast members, such as veteran actor Sung Dong Il (It's Okay, That's Love, Live, Lovers In Paris), Oh Jung Se (When The Camellia Blooms, It's Okay To Not Be Okay) and Jo Han Cheol (Mother, Memorist). In Jirisan, Sung plays the role of the Rangersa€? head chief, while Jo plays a supporting role of a Ranger team leader, and Oh plays a rather bumbling new Ranger who is attracted to one of the quiet and sweet female support Rangers, played by Lee Yang Sun.

Rounding out these always delightful older thespians is wonderful young actress Go Min Si (who played the unforgettable, possessive character Gul Mi in Love Alarm 1 and Love Alarm 2), who here plays another rookie Ranger who is kind and compassionate to everyone else on the team -- sometimes to her own detriment! I grew attached to her sweet character right away, and smiled whenever she came on the screen. Please, Korea, let's see more of her soon -- and often! Super pretty, talented girl!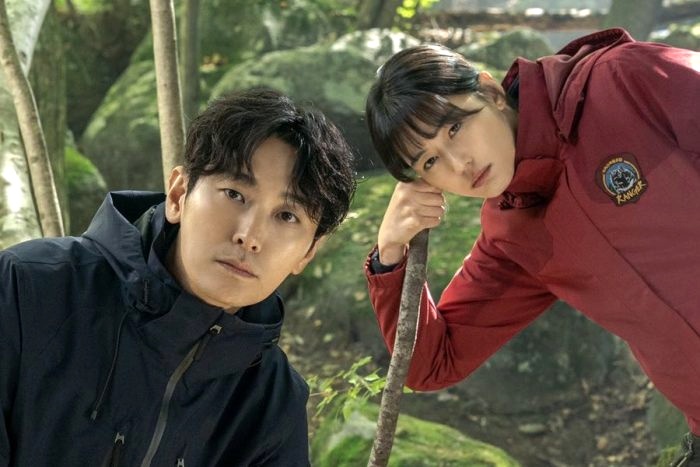 The Story:


We follow a group of mountain Rangers on Jirisan from the years 2017 to 2021, and often learn about them in intimate details through flashbacks. Plucky and intelligent, female Ranger Seo Yi Gang (Gianna Jun) was born and raised close to Mount Jiri and knows the territory intimately, far more than most of the male Rangers on her team, except for her head chief, the serious and contemplative Jo Dae Jin (Sung Dong Il), who had had his own earlier tragic experience with Mount Jiri when a village there had been wiped out, partly due to attempted foolish State controls. It seems he stays there partly due to guilt feelings, even though he had done what he could to save its people at the time.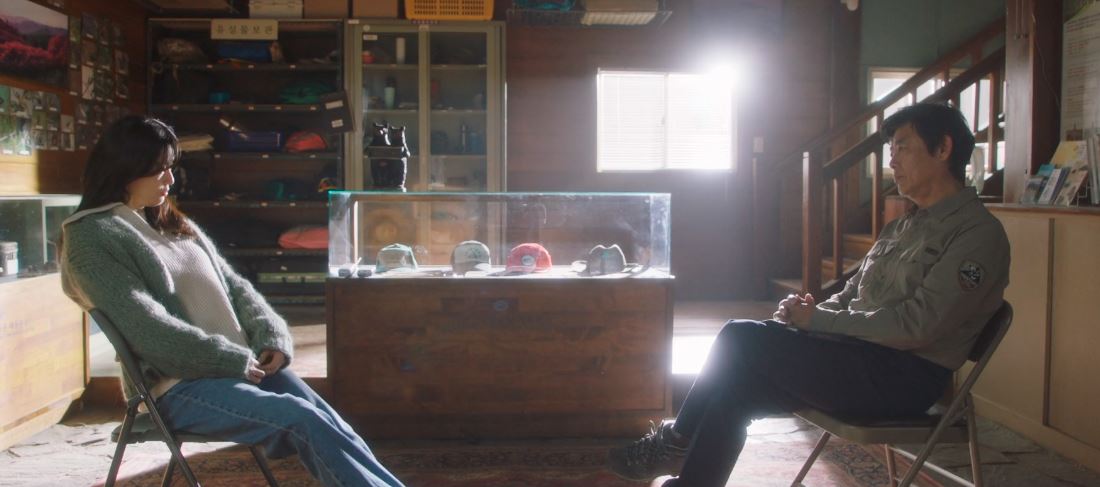 Yi Gang was raised by a funny grandmother named Lee Moon Ok (senior actress Kim Young Ok, whom I've seen in more dramas and films over the years than I can begin to count!). Grandma loves to gamble, and gives Yi Gang a piece of her strong mind whenever it suits her, which exasperates Yi Gang to no end, even as she enters adulthood. Yi Gang tries to limit the time she spends with Grandma, throwing herself into her work as a Ranger instead, but it's still obvious Yi Gang loves Grandma in her own way, and would be sad to lose her.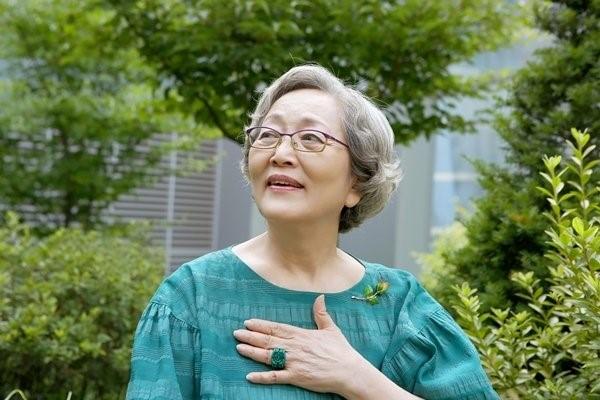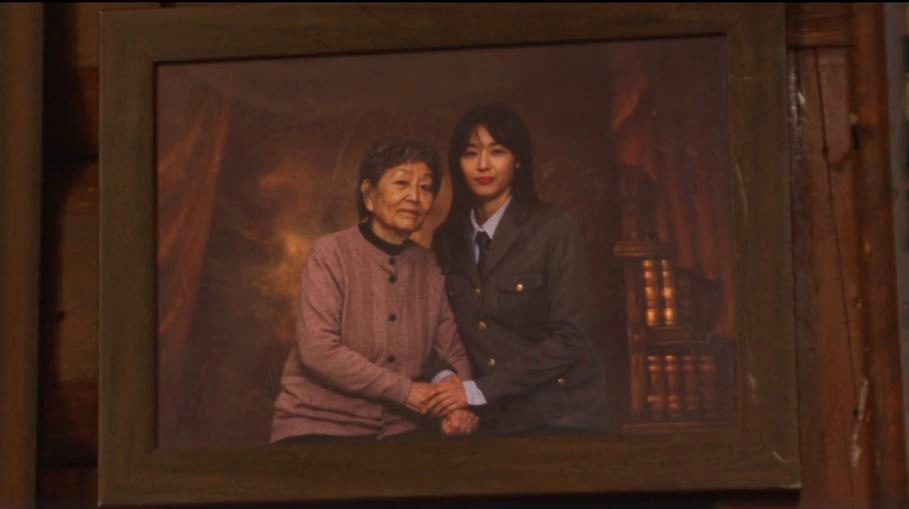 One of my favorite episodes in the series was episode six, which shows the younger Yi Gang's relationship with a first boyfriend (actor Jo Wan Ki) that went awry, causing her to want to leave Jirisan permanently, but Grandma had hysterics over her attempted departure and she ultimately stayed on Jiri - only to meet this boyfriend again years later on her Ranger job, to find out he had married in the interim. Gianna Jun's
almost
inscrutable expressions in that scene were priceless! Half ironic smile, half regret. She is SUCH a brilliant actress! Without one word she can communicate a plethora of emotions.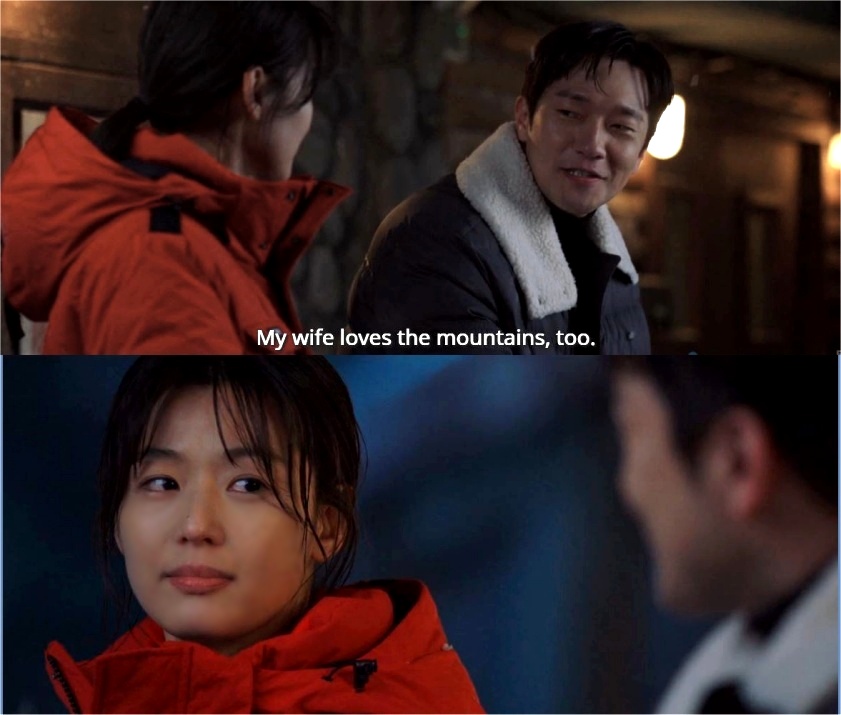 One day Yi Gang is introduced to a new rookie Ranger named Kang Hyun Jo (Ju Ji Hoon), and after a brief awkwardness they start to bond as friends first, and then as very subtle romantic partners later. However, early on we begin to suspect that a tragedy might befall them both as they do their dangerous jobs together day in and day out, rescuing people on Mount Jiri who get lost or injured. (Always when you are in a helping profession your own life can become risky as well, a fact that a lot of people overlook in their daily lives; we often take these kinds of people for granted).
Trailer

Hyun Jo has a military background and for awhile keeps some secrets from his teammates, like the fact a military friend of his had died on the mountain under mysterious circumstances (and he obviously has never forgotten him and would like to learn the reason why), and that he has an extra-sensory ability to locate in his mind where lost trekkers might be stricken. A definite talent he shouldn't have kept hidden for so long!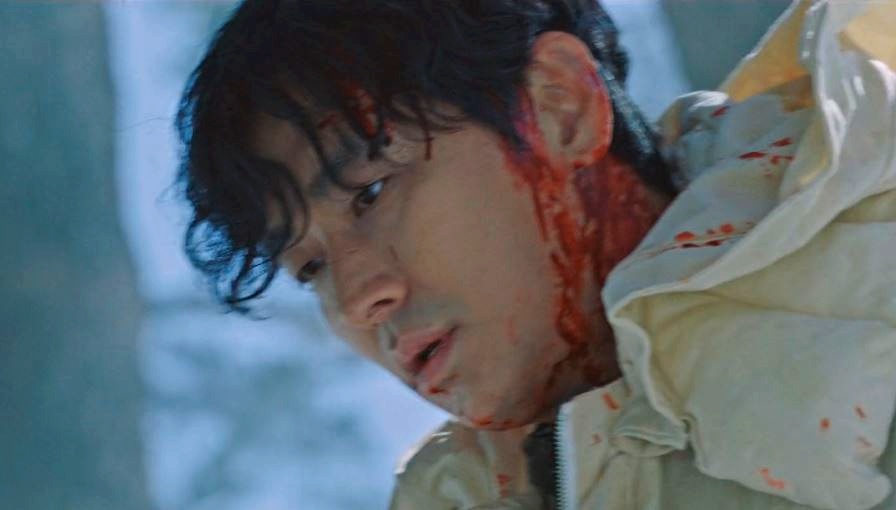 Yi Gang and Hyun Jo both concentrate on a perceived life-saving golden rescue period of thirty hours. The general guide in such rescue operations is that the chances of surviving are greatly reduced after the golden period is over. Sadly, for some of the people they hope to rescue, this golden period is often proven correct, and they are too late to save the victims. Yet at other times, with overwhelming effort on their part, they can still help the lost persons survive after that period is over. These kinds of rare successful cases stir them on to keep achieving the once-thought impossible: saving lives on the brink of death. Although Hyun Jo feels closest to Yi Gang, he certainly listens with respect to his other Ranger colleagues as well, including the humorous Jeong Gu Yeong (Oh Jung Se), and married Ranger Park Il Hae (Jo Han Chul), as well as more newbie female Rangers Lee Yang Sun (whom Gu Yeong has a "thing" for), and pretty Lee Da Won (Go Min Si) who never has an unkind word to say to anyone. With all these upstanding people around him, who are passionate about their jobs as Rangers, Hyun Jo quickly matures as a Ranger himself.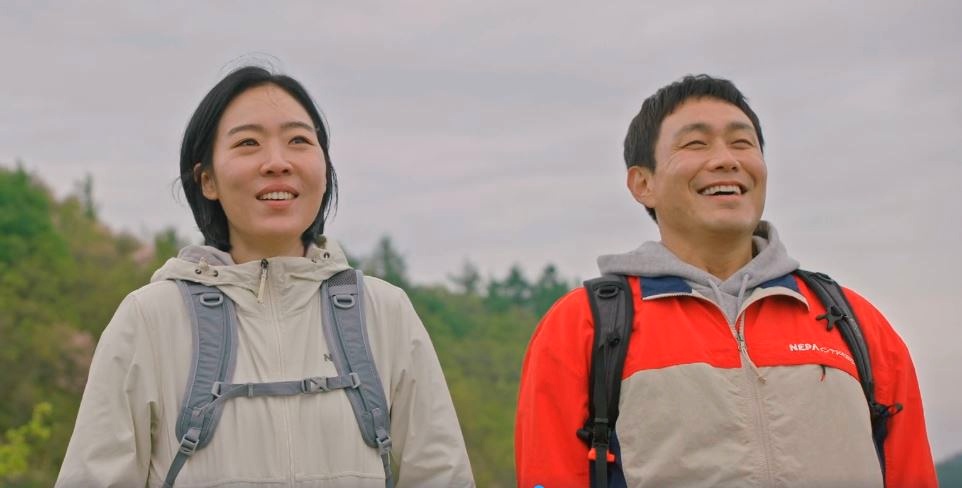 Then one day during a frantic joint mission both Yi Gang and Hyun Jo are seriously injured; she ends up in a wheelchair and he ends up in a coma. While in this coma his grieved spirit haunts the mountains, and some trekkers actually see him and think he's a ghost! As this spirit Hyun Jo desperately tries to communicate to Yi Gang about cases they were working on: when he becomes frustrated at repeated failures his body in the hospital often goes into distress and has to be resuscitated! The medical staff tells Yi Gang to prepare herself mentally for the worse.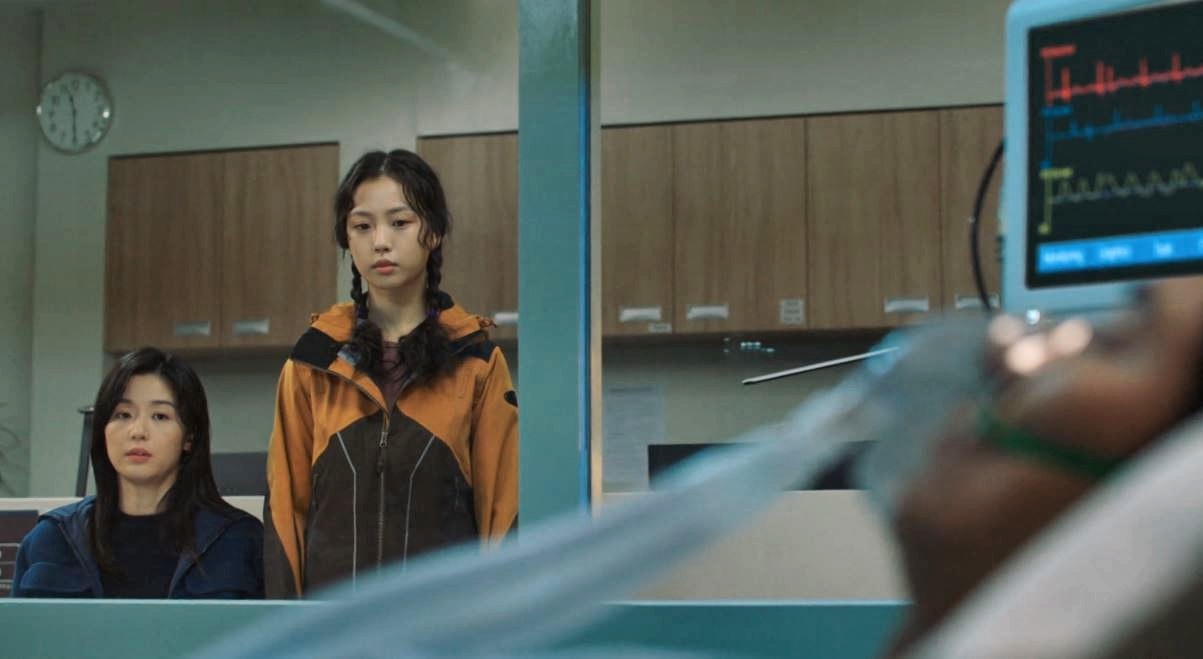 Later an even worse tragedy occurs: the newest Ranger, the pretty Da Won, while doing a favor for Yi Gang on the mountains because Yi Gang is no longer able to walk, is killed - either falling from a cliff or being pushed off.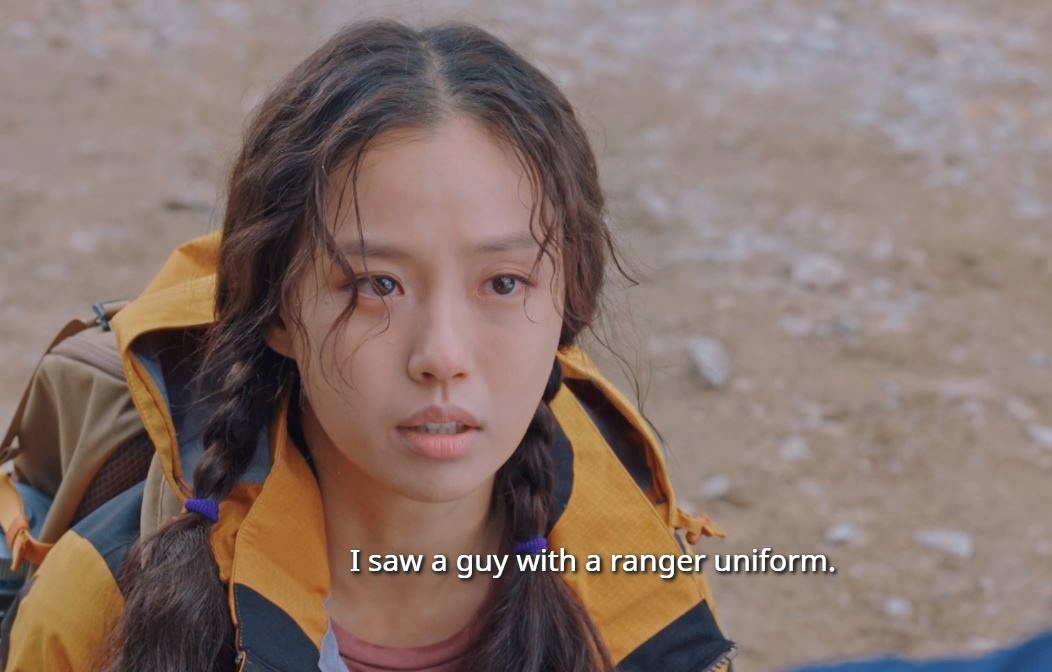 Yi Gang is filled with guilt and is determined to discover how Da Won died. The police are called in and arrest their Ranger chief Jo Dae Jin as a possible suspect! Then little by little other team members are suspected of killing Da Won. This once superior Ranger team is falling apart at the seams, as they all begin to suspect one another of the dastardly deed. But -- what if the murderer is someone else entirely? Someone from one of their pasts? Can the police possibly solve the case when clues are not easy to come by? Will Hyun Jo ever wake from his coma? Will Yi Gang finally admit to herself that she loves Hyun Jo, who definitely is
not
a rookie anymore, but wise in the ways of the world!?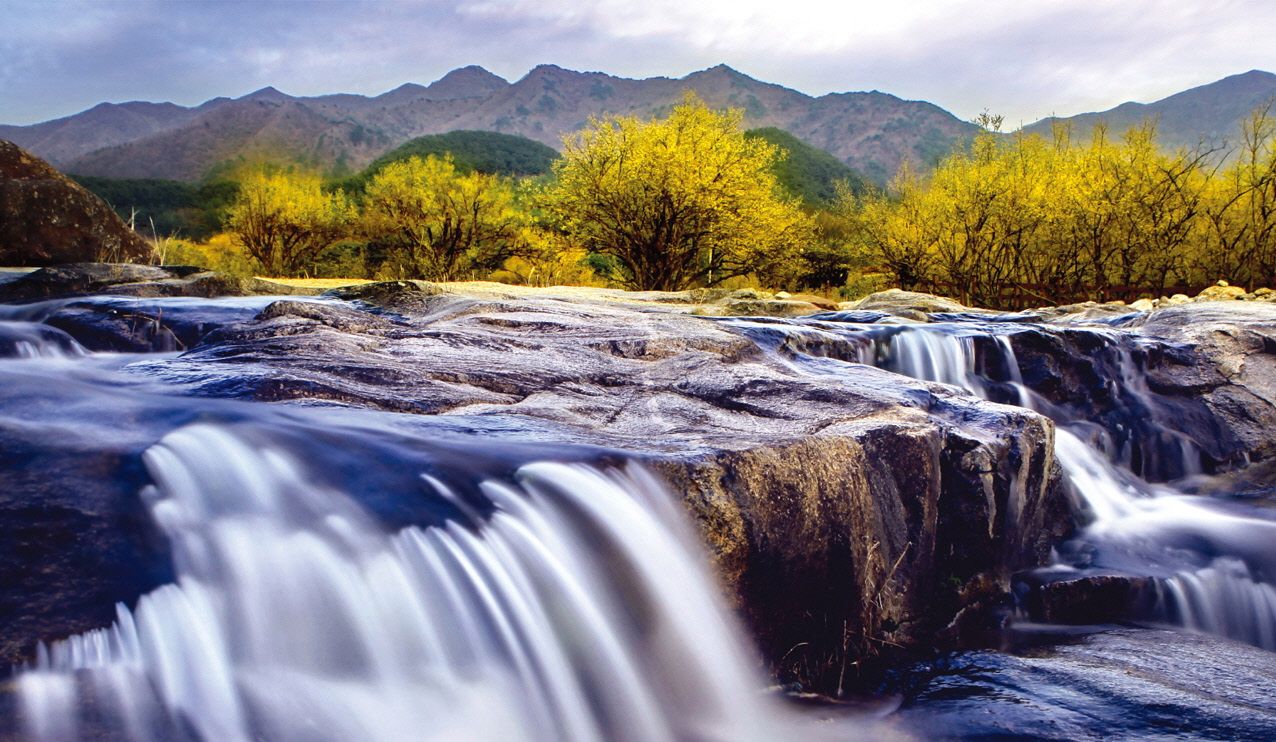 Jirisan
was unique and suspenseful and I loved watching it to its conclusion, which was not disappointing. As is usual with a tvN K-Drama,
Jirisan
keeps you on your toes mentally. You become seriously involved with its cast of characters, and are happy when they are happy, and grieve when they grieve. It has gritty realism, combined with a special spiritual dimension that's quite flamboyant at times, but also allows for some splendid special effects and cinematography. From the beginning, despite its exceptional cast, I thought the
real
star of this drama was Mount Jiri itself. Like other K-Dramas which I thought masterpieces of visual imagery, like
Spring Waltz
and
Shark
, I would often freeze pictures of the mountain with my remote and stare at them in-depth on my HDTV. This is definitely the way to watch
Jirisan
: not on a tiny cell phone screen or small laptop. You will miss its essence if you resort to those options. A big screen is a necessity with this baby! Enjoy!
~~~~~~~
HOME TO KOREAN DRAMA REVIEWS