The Story
:
Pretty, optimistic, and effervescent Kang Tae Young (Kim Jung Eun) is a Korean girl living in Paris in honor of her late father's wish for her to visit that city and experience all its delights and culture. Her Dad had been a filmmaker who had visited Paris for only one week in his life but that was enough for him to pass on to his daughter all his happy memories of that famous city in France. He didn't leave his daughter much in the way of money, though he did leave her his run-down home in Seoul, and her uncle Kang Pil Bo (funny veteran actor Sung Dong Il from It's Okay, That's Love) and his young son Kang Gun (Kim Young Chan, who had totally wowed me in his performance as an autistic boy in Piano), Tae Young's cousin, live there in the ramshackle house while she is away.

RARE FULL OST

To make ends meet while she lives in Paris learning French, she tries her hand at various odd jobs, but because of a tendency at clumsiness and her lack of proficiency in French, she keeps getting fired. She is lucky she has a Korean best friend who shares expenses with her, Lee Yang Mi (actress Jo Eun Ji, whom you might remember playing Ye Jin Son's best friend in Personal Taste six years later), and she is rather a bit more successful economically, as a street vendor during the day, and working at a local cinema as an usher at night.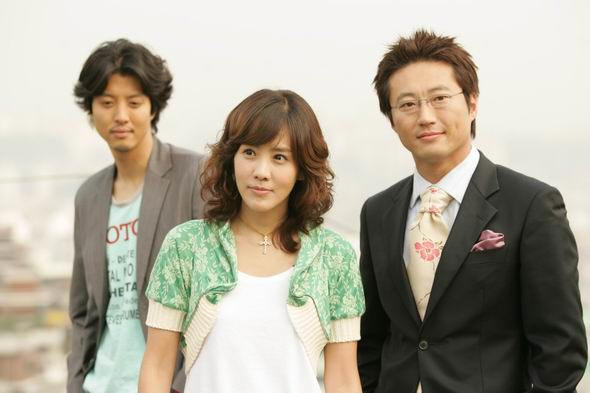 Left to right: Lee Dong Gun (Soo Hyuk),
Kim Jung Eun (Tae Young), Park Shin Yang (Ki Joo)
Eventually Tae Young's bad luck seems over, and she is hired sight unseen as a housekeeper for an automobile company mogul Han Ki Joo (actor Park Shin Yang from Painter Of The Wind) who is a divorced workaholic who is hardly ever home. He only gets to know a little bit about this mysterious housekeeper when she leaves sticky notes about little housekeeping hints around the luxury apartment complex he lives in, and he starts to grow interested in learning more about her. Tae Young also adores old classic Hollywood movies (her apartment is filled with movie posters of famous films) and Ki Joo seems to have a big supply of those on DVD by his big screen TV, so when she is done working for the day she rests for a while watching his classic movies like Some Like It Hot, and drinking his expensive wine that remains unfinished in his refrigerator, or taking a bubble bath in his gigantic tub as a more pleasurable way to clean it.

They finally meet but sparks of the wrong kind result (of course! common plot beginning in K-dramas, where the leads don't like each other much at first). Unhappy with her services, and annoyed at her effervescent personality when he is so serious, Ki Joo fires her. However, when he realizes that she is from the same Korean hometown as the wife of a potential business partner, he hires her to act as his fiance for a formal evening, to help him warm up to this potential business partner and wife. Tae Young agrees, in exchange for getting her housekeeping job back.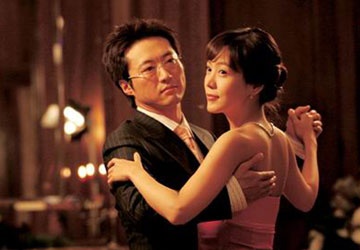 Tae Young is smitten by the fairy tale quality of the event, especially when the orchestra plays and she gets to dance a waltz with Ki Joo. In turn he finds himself unexpectedly captivated by her wit and intelligence and good humor and afterward they have a great conversation about things they might actually have in common (like their love for old classic films -- I laughed how she described romantic scenes to him from Gone With The Wind and Waterloo Bridge -- obviously a big Vivien Leigh fan, this Tae Young!).


However, the fake girlfriend plan backfires eventually after two meetings with this rich Parisian couple, and Ki Joo and Tae Young part ways on bad terms again. Through a series of odd events, however, she also meets handsome Yoon Soo Hyuk (Lee Dong Gun from Super Daddy 10 and Stained Glass), who is Ki Joo's wandering nephew who has yet to work a real job in his life, preferring to be a vagabond at life and at love on his family's money. He too is captivated by Tae Young, and so we are now set up with our inevitable love triangle, made problematic because at their core the two men are very fond of each other, with Ki Joo acting very much like a father figure to the younger Soo Hyuk.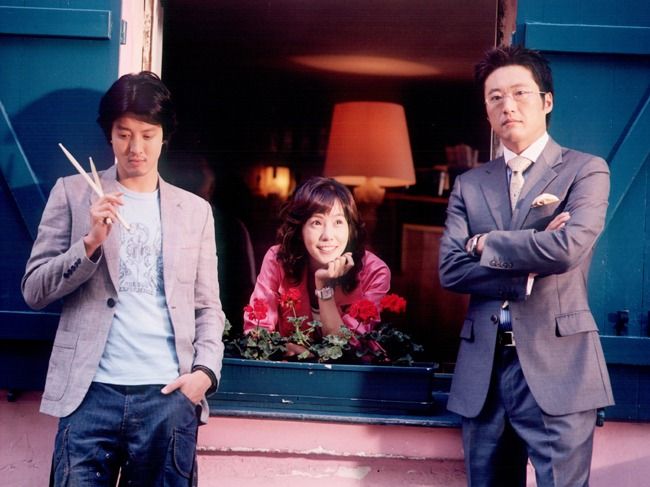 The action of the story returns to Korea by episode four after scenes recorded in Paris and Nice. Recalled by his father, Ki Joo returns to Korea, and Tae Young also returns to attend her beloved father's death anniversary. Both are reunited coincidentally in Seoul and eventually have their misunderstandings resolved. She prepares to return to Paris, but then she discovers her uncle has squandered away her family house to creditors and run away, leaving her with her sad young cousin Gun and the big debts the uncle has incurred. She seems stuck in Korea again, when her heart will always belong to Paris.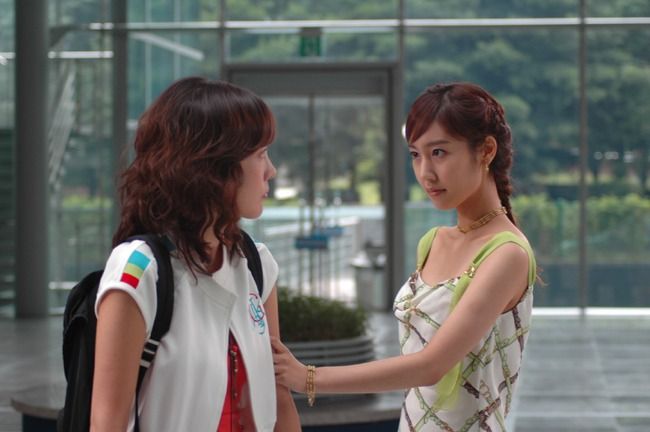 Oh Joo Eun plays Moon Yoon Ah, jealous rival to Tae Young

While trying to sort out her family problems and retrieve her father's vintage camera that was confiscated by the creditors (this scene gave me BIG deja vu feelings with a similar scene in Sang Doo Let's Go To School where Rain gets in trouble for trying to save Gong Hyo Jin's father's camera equipment from creditors), she meets Ki Joo again. Through multiple coincidental encounters, he finds himself attracted to her, and this displeases his stern father Han Sung Hoon (Kim Sung Won) who wants him to marry a young woman from a rich political family, named Moon Yoon Ah (Oh Joo Eun).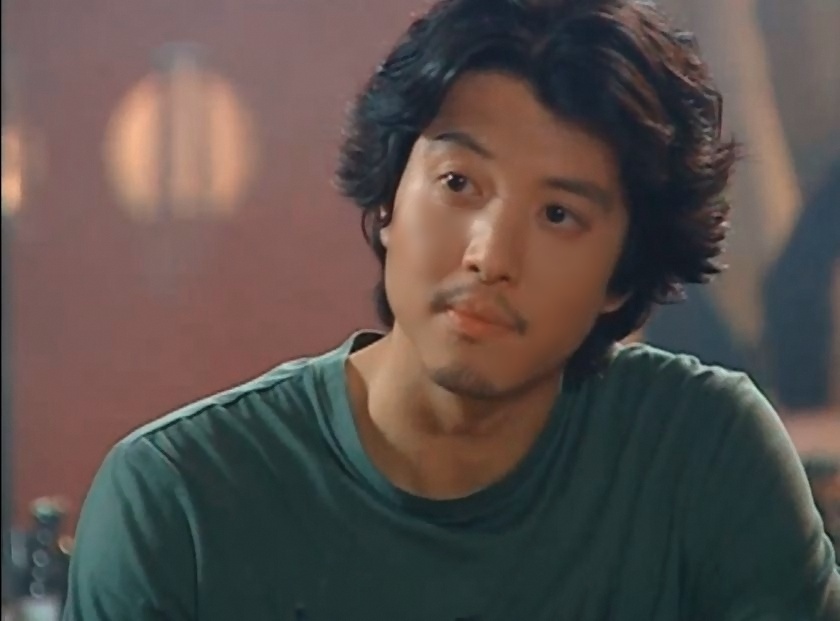 While Ki Joo is deciding what to do with his love life, his nephew Soo Hyuk is making his own plays for Tae Young's affections. He shaves, finds a job to look more responsible, and tries to spend as much time with her as possible. Meanwhile, Yoon Ah, who also happened to be Tae Young's classmate in high school and is determined to win Ki Joo as her husband, stealthily uses Tae Young to get closer to Ki Joo. However, as Ki Joo and Tae Young finally honestly open their hearts to one other, a scheming Yoon Ah and an emotionally wounded Soo Hyuk, seeing their romantic plans failing, plot to split them up. Ki Joo's father also refuses to accept Tae Young and sets up an arranged engagement between his son and Yoon Ah, which Ki Joo eventually dramatically has to break in public, with cameras flashing.


Soo Hyuk cleans himself up on the outside but inside is another story
I must say that Lee Dong Gun gives a thoughtful performance here,
one of the best I've seen from him

Matters are further complicated when a long held family secret is revealed: Soo Hyuk's mother Ki Hae (actress Jung Ae Ri from Angel Eyes and Masked Prosecutor) is in fact Ki Joo's mother and not his older sister as he had been raised to believe. Ki Hae long ago had been in love with Ki Joo's father, but due to the difference in their wealth and status, the young couple was forced to separate by her father. She gave birth to Ki Joo out of wedlock, and to save face, the Han family raised Ki Joo as Ki Hae's younger brother. Then Ki Hae was married off to a rich man she didn't love, Soo Hyuk's father. So Ki Joo and Soo Hyuk are essentially half brothers, not uncle and nephew. Ki Joo reels from the revelation, and must deal with the lie at the center of his identity. Soo Hyuk also realizes that the closeness between his emotionally distant mother and Ki Joo was not that of siblings', but because Ki Joo was Ki Hae's more favored son. His bitterness grows that the two most important women in his life, his mother and Tae Young, have always chosen Ki Joo over him.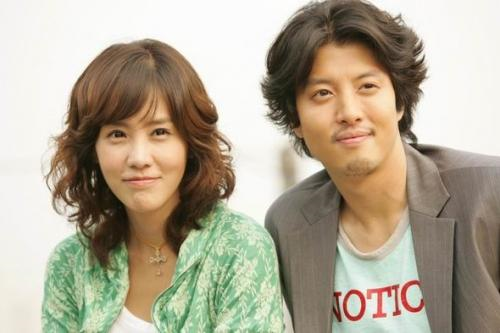 Meanwhile, a rival executive at GD Motors, Ki Joo's company, who wants to get rid of Ki Joo, takes advantage of Soo Hyuk's feelings of envy and rivalry. He schemes with Soo Hyuk to leak the latest car design to a rival automobile design company. The new car is announced and GD Motors is petrified because their latest design had been stolen. Later, Ki Joo figures out that the jealous Soo Hyuk was the culprit, but incredibly he forgives him. The fact that Ki Joo forgave him so easily drives Soo Hyuk crazy. After getting into a car accident while racing through the streets, he pretends that he has amnesia, as a final selfless act so that Tae Young and Ki Joo can be together permanently, without guilt over him and his broken heart. Yoon Ah also faces the music and decides to let go of Ki Joo and she throws her engagement ring into the Han River. (Why do they always do that in dramas? How about taking it to the jewelry store and getting a refund??? LOL!).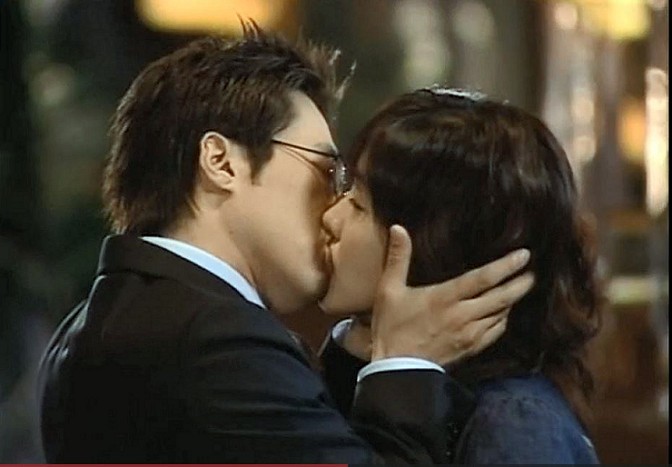 Just when it looks like we are going to get our traditional happy ending, with just a smooch and declaration of eternal love, some more surprises are in store for everyone. The action returns to Paris, France, briefly, and a highly non-traditional ending takes place. I've read that a lot of people disliked this ending, but I thought it was super: different, original, and creative. It totally fit with the quirky personality of the leading lady. This writer likes to do this to her audience: surprise them and make them think. Her ending is plausible, given Tae Young's personality, and also amusing and positive and creative, so I really don't see the problem in the ending at all! Watch it and decide for yourself! :)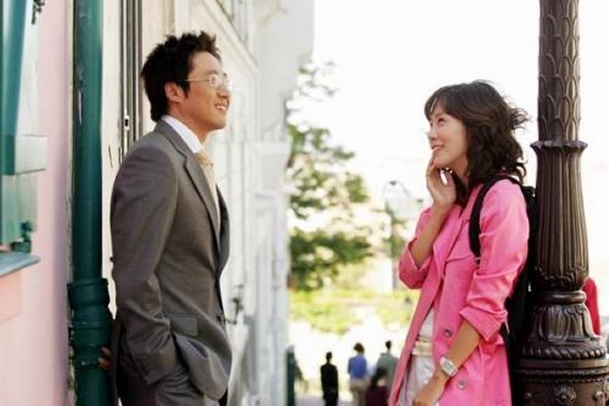 You can buy a great legal DVD set at Amazon at THIS LINK. (I own it). Enjoy a nice romance in Paris, even if you cannot travel there yourself.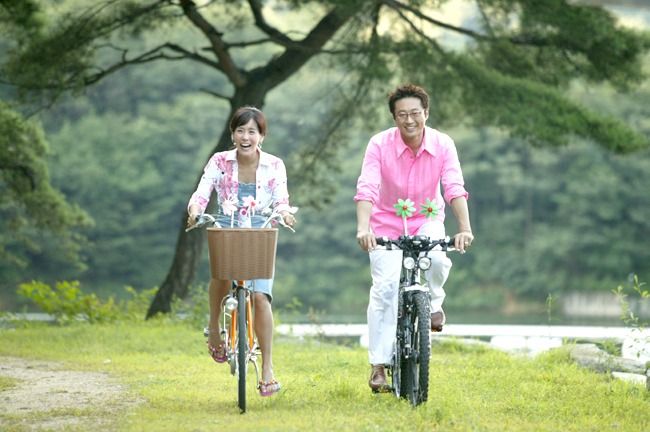 ~~~~~~~~

HOME TO KOREAN DRAMA REVIEWS