Dae-chul's father Jung Do Sung (Park Yeong-gyu) is wrongly blamed for a crime, killed, and the killer, crime boss Jo Sang-taek (Jun Kwang-ryul from
I Miss You
), puts a mask over the corpse's face, so the police are deflected for a time in trying to identify the Mask because they think he is dead. Dae-chul sadly has to identify the body of his father at the morgue and privately vows revenge against his dad's murderer. However, before he died father had told his son that he must seek revenge against the woman who abandoned him as a baby, named Im Ji-sook (Jung Ae-ri from
Angel Eyes
), the woman who had deserted him for another man who had more money and prestige, a shady business man named Kang Joong-ho (Lee Ki-young). "This couple have ruined our lives", he had told his son, and pointed them out to him from a distance, which turns out to be the last time father and son were together. Dae-chul files the information away, at first undecided what he will do about any revenge against them.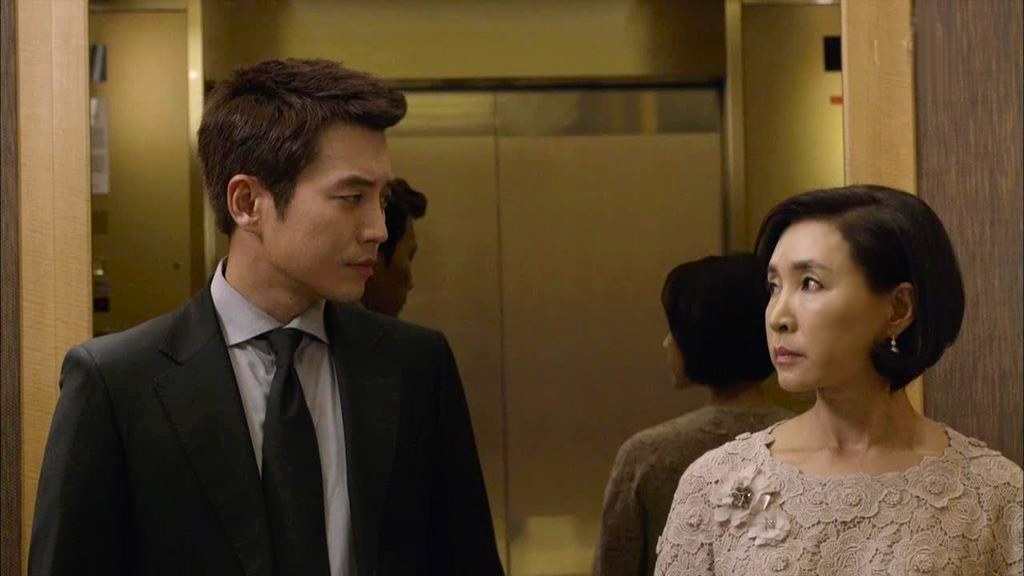 Sizing each other up, long estranged son and mother
Dae-chul is torn between wanting a nurturing mother in his life and his anger at her for abandoning him as a baby and hurting his father. How to approach her and get to know her? What if it turns out she never cared for him at all, or felt any guilt toward him whatsoever, and that she only has maternal affection for her own legitimate son, the successful top prosecutor Kang Hyun-woong (Um Ki Joon), who just happens to be friends with the woman he's always had a crush on, Min-hee?
The encounters he seeks with her are forced and unpleasant, cementing his resolve for revenge instead of reconciliation. She, in turn, overhears a conversation between him and his best friend, Jang Ho-sik (Lee Moon-sik), a former criminal he had confronted as the Mask and reformed, and she figures out that Dae-chul is the son she abandoned decades earlier -- this makes her all the more focused on protecting her legitimate son Hyun-woong over her illegitimate one. How ironic that both men worked as prosecutors in the same office for years, and didn't know that they were in fact brothers, and that both men are enamored with the same woman, Min-hee.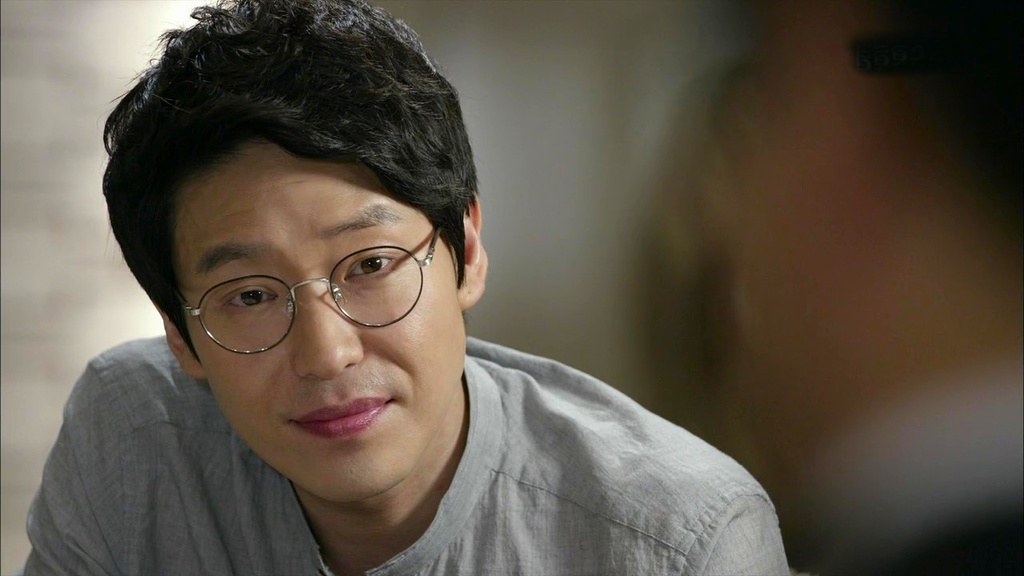 Actor Um Ki Joon plays multi-layered character Hyun-woong,
the offspring of two unsavory people - will the apple fall far
from the tree by the end of the story, or will it fall very close?


The murderer of Dae-chul's father, Jo Sang-taek, ends up being the biological father of detective Min-hee, whose mother had gone insane after being raped and giving birth to a baby. Min-hee had been the off-spring of that criminal act long ago, a crime which had gone unpunished. When this information is discovered Min-hee is devastated. The only one she can turn to for comfort is the sweet uncle she lives with, Ji Dong Chan (character actor Lee Won-jong), who owns a boxing training center and has essentially acted as her father for years (I recognized the gym as the same one used in Hyun Bin's
The Snow Queen.
That's when you know you are a die-hard K-drama fan, when you start recognizing locations from one drama to the next!).
The evil Sang-taek seems to want to target Min-hee for destruction one moment, and then at the next moment he inexplicably pulls back from harming her. He also has another daughter, a classical pianist he has nurtured for years, so he obviously is capable of some type of caring as a father. A Guilty Conscience somewhere in that personality? All through the drama he kept puzzling me while at the same time annoying me to no end. It didn't help matters that he played such a nice guy in
I Miss You
, and here he was playing a despicable villain whom I didn't know whether to outright hate or hope that he might reform and apologize and pay for his crimes. He seems to control with his fortune many of the prosecutors in the district attorney's office, and even seeks to control Hyun-woong and influence him to possibly commit a crime against his boss. Will he start to suppress the evil inside himself, or fulfill it to its full potential? You have to wait till you reach the 16th final episode to find out!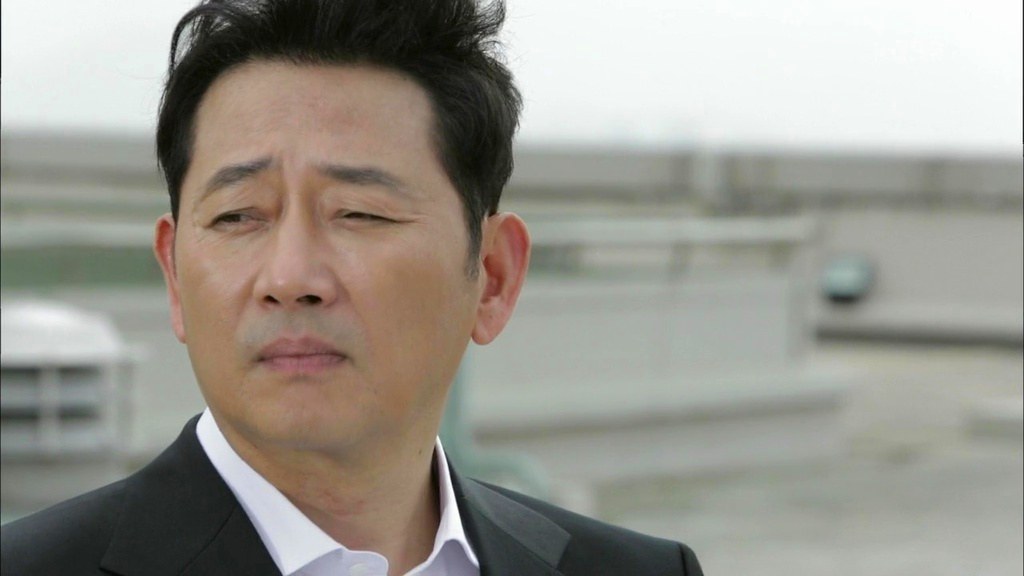 Every great K-drama needs a great villain
and actor Jun Kwang-ryul will keep you
guessing about the ultimate fate of this one!
If you watch Korean dramas mainly to see romance you will see some of it here, but since the two main characters have much to accomplish in the justice system -- and out of it -- that doesn't leave them too much time for flirting, kiss scenes, and date scenes, although you do see them drawing closer and depending on one another more and more as the story unfolds and they start solving crimes together. There is a small competition for Dae-chul's affections in the form of a lovely and smart female lead prosecutor Seo Rina (played by actress Hwang Sun-hee, who played the evil twin sister in
Master's Sun
) but she soon seems to figure out whom Dae-chul is really in love with, and it's definitely not her. She backs off with humor and grace. Wish more second female leads did so in the dramas!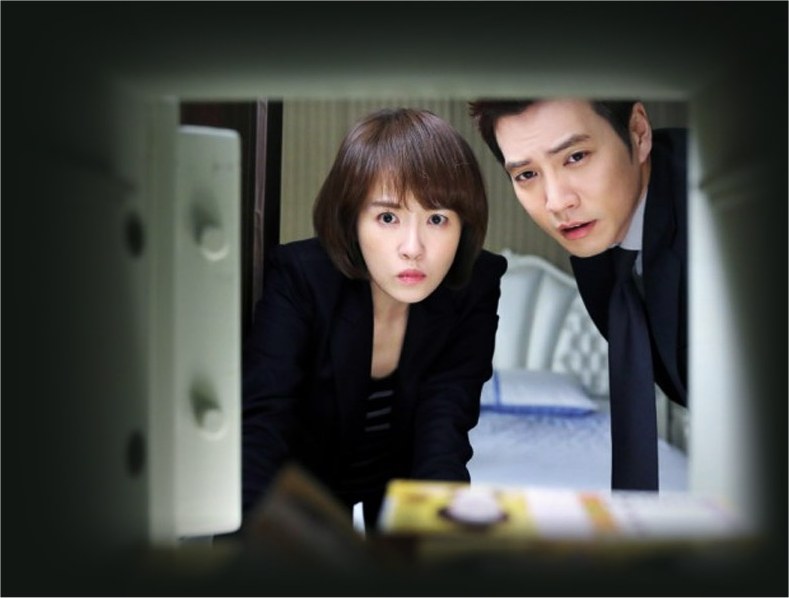 Bottom line, if you love crime solving dramas with flair then definitely put
Masked Prosecutor
on your queue. It boasts an intriguing plot, interesting relationships between all the characters, some humor to cut the tension, and a satisfying ending. There are some bigger questions to ponder instead of just who ends up with whom, like how is justice best served, and how important is it to trust your co-workers implicitly to get a job done effectively. Is even a little violence justified if it helps resolve crimes and stop criminals?
Kim Sun Ah and Joo Sang Wook are superlative in their roles. If I would have changed anything in this drama I would have given Kim Sun Ah a softer appearance in makeup, hair, and clothes. They start to do that a little bit toward the end of the drama but I don't see what's wrong in having a leading lady look feminine while working in a job usually taken by men. Her austere looks always wearing trousers and black pant suits could have given way to something softer and more curvy. I know she has a fantastic figure, which she showed off with lots of striking beauty in
Scent Of A Woman
, and I missed seeing it emphasized in this role where she played a cop.
MASKED PROSECUTOR PHOTO GALLERY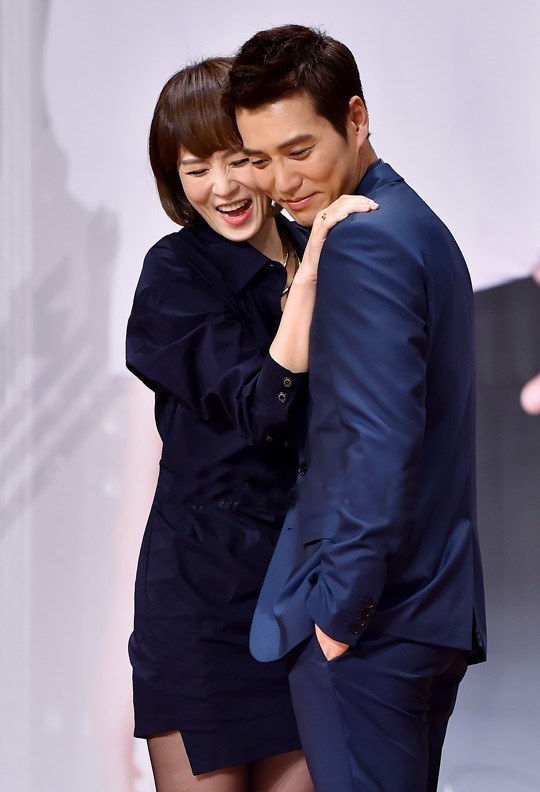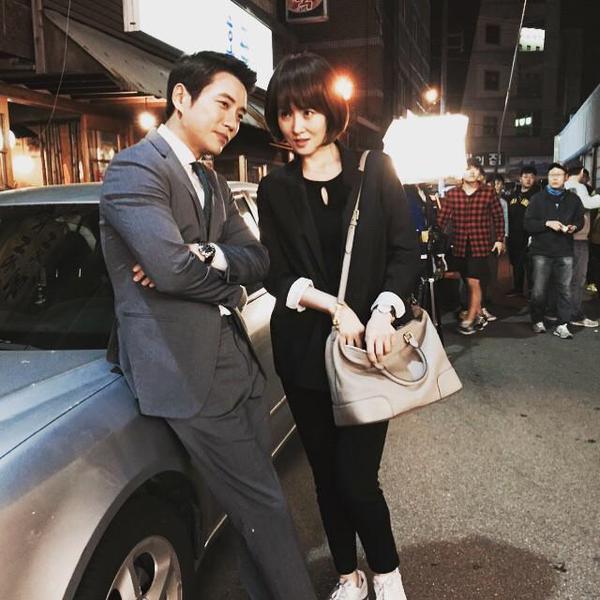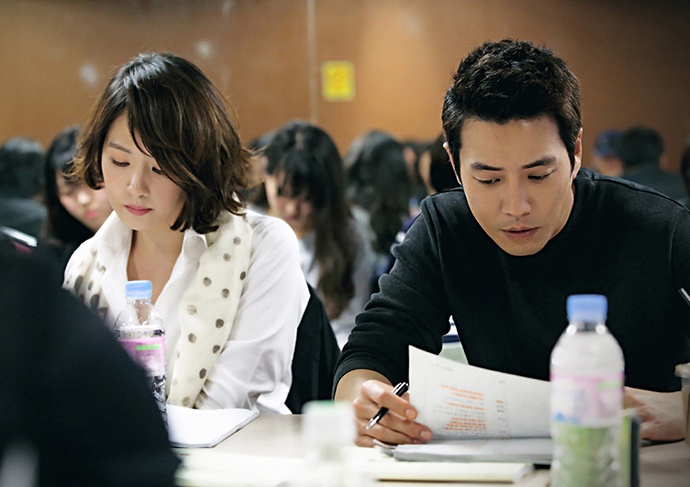 First Script Reading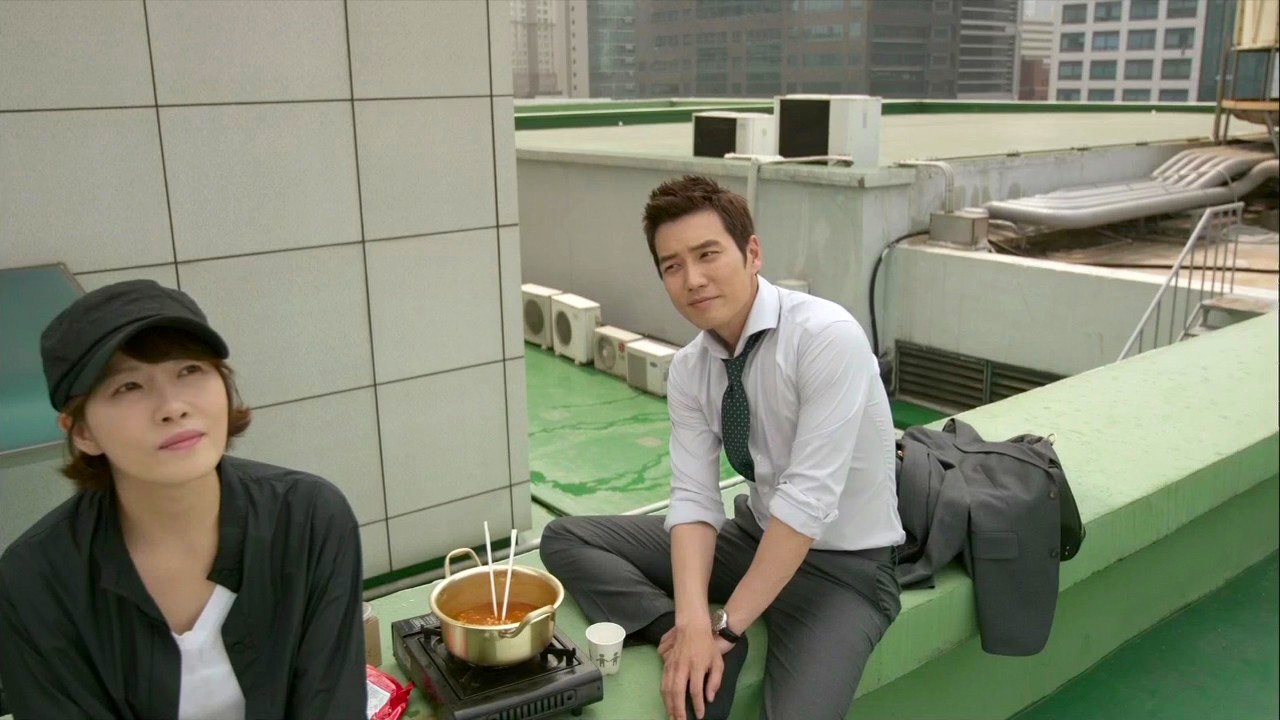 Koreans love their rooftop scenes!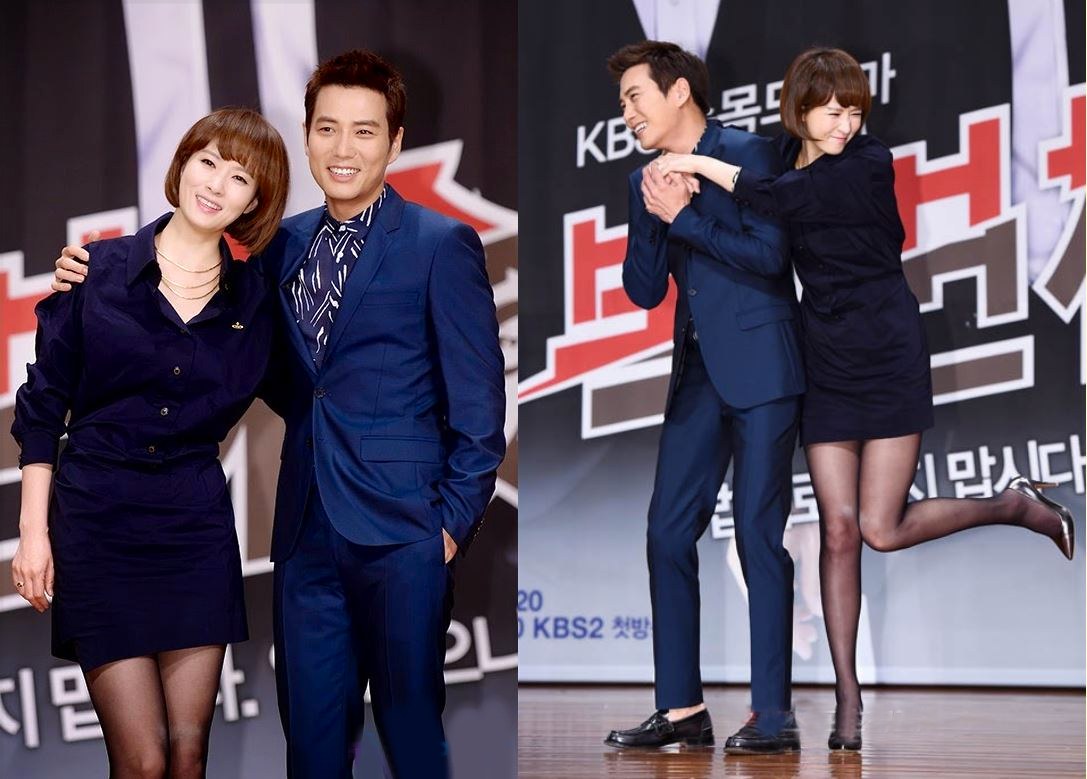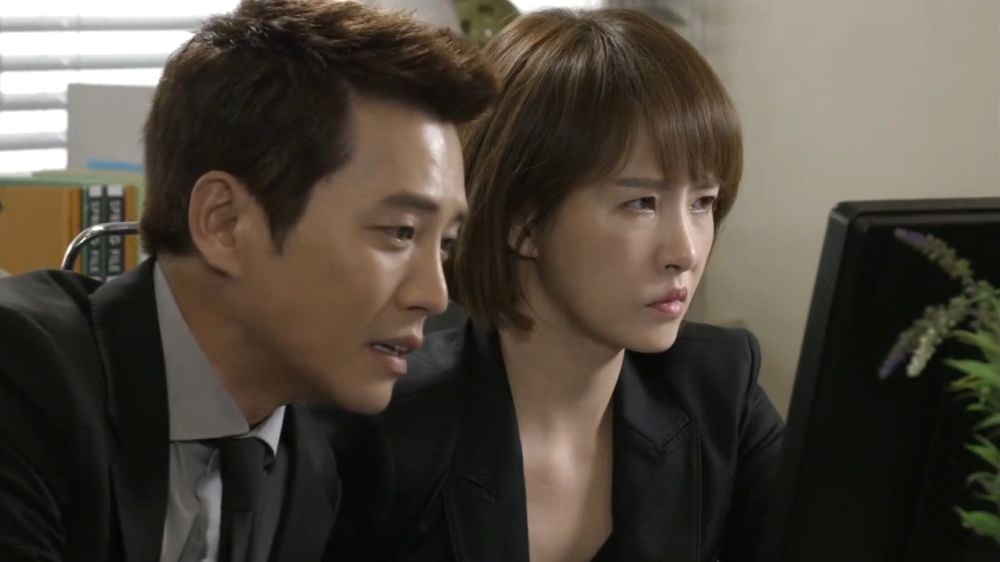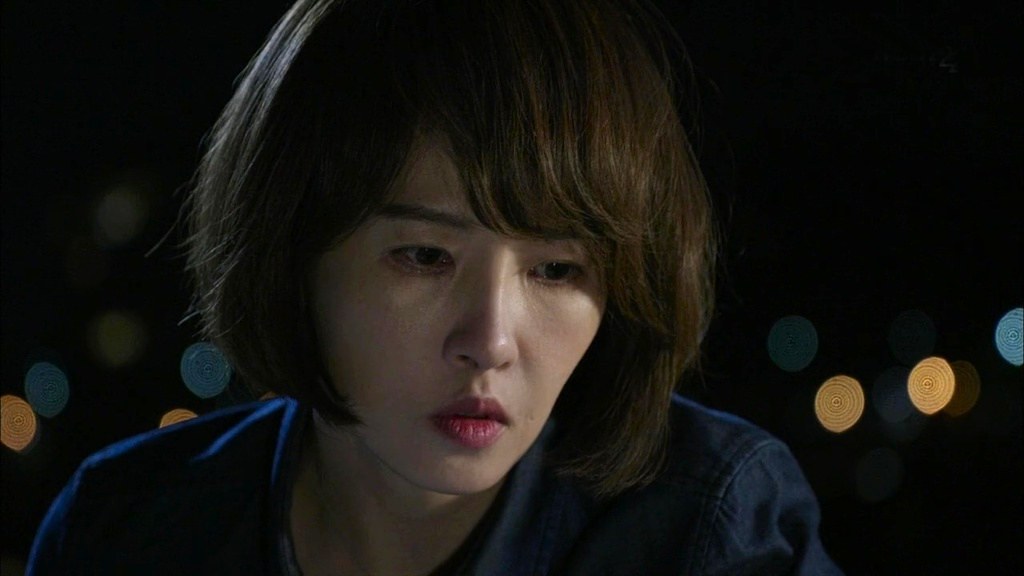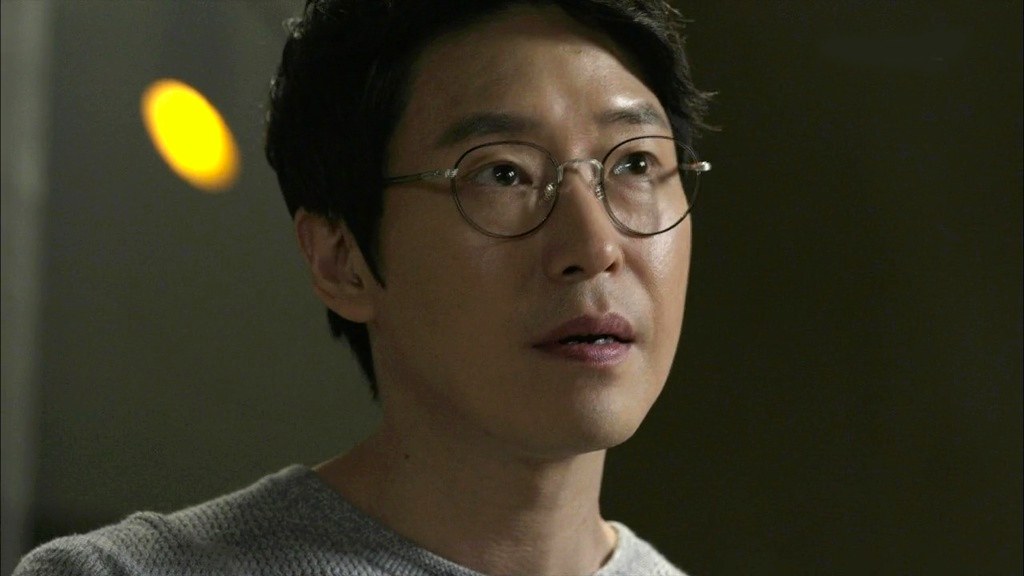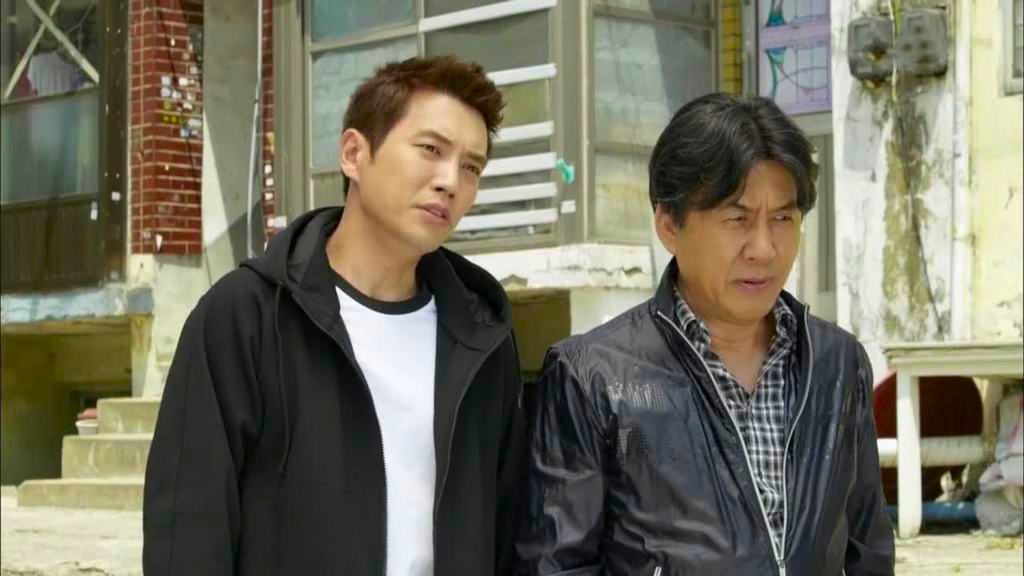 Last moments with Dad