The Story:


We start following the lives of two aimless college graduate adults, living in Seoul with their aging parents, struggling to find work and personal lives with real meaning. Han Jung Oh (Yumi Jung) lives with her divorced mother (Woo Hyun Zoo), an insurance executive, who suffers from a panic disorder, while her father (Park Ji Il) has ignored her existence all her life. She struggles to find a job, going on many interviews, but never clinching one. One day, she decides she's had enough, swallows her pride, presents herself to her father to ask for a loan so she can attend a police academy and become a police officer. Perhaps because of guilt at neglecting her all those years he agrees and gives her $30,000. She studies and works hard for two years and finally passes the police exam.
While at the academy she met a fellow ambitious cadet named Yeom Sang Soo (Lee Kwang Soo), who had been working for a bottled water company that went out of business under shady circumstances, and he's looking for a positive change in his own life, definitely quietly wanting an escape from the over-emotional, financially struggling mother he has been living with for years (Yum Hye Ran, who played the unforgettably nasty Aunt character in
Goblin
). Sang Soo had an older brother but he has deserted his family to live in another country. This leaves the bulk of the responsibility for caring for his mother to him. He knows he needs to find a secure, well paying job, and after seeing a flyer announcing the police force was hiring he decided to take the plunge, work hard at the academy, and become a rookie cop. He succeeds and is determined to become the best cop on the force. Little does he know how many sinkholes will present themselves on his road to ultimate success. Sang Soo and Jung Oh become platonic friends and are able to rely on each other during some tough times ahead.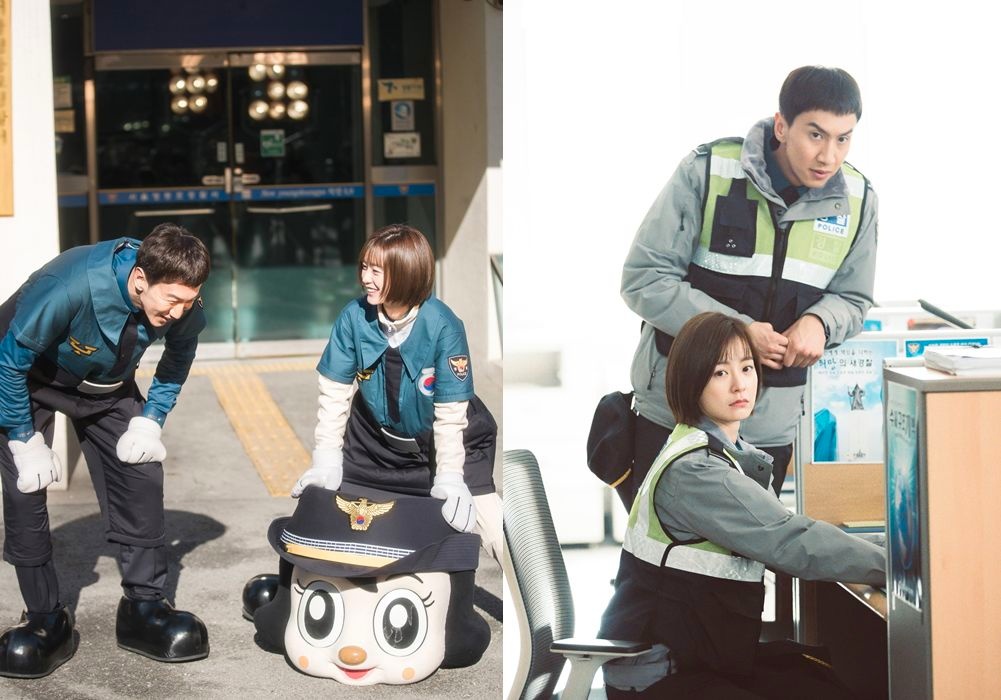 Jung Oh and Sang Soo had both gone through hard times at the police academy while being led by their dynamic, demanding (often overbearing) instructor Oh Yang Chon (Bae Sung Woo), who happens to be married to a rather complex but brainy policewoman / detective named An Jang Mi (Bae Jong Ok). They have two teen children but their marriage is strained and Jang Mi asks for a divorce. Yang Chon is devastated but the divorce goes through eventually, with little fighting. Jang Mi had seemed somewhat interested in one of Yang Chon's superiors at work, Eun Kyung Mo (Jang Hyun Sung), but as time goes by she keeps being involved in her ex-husband's issues at work, so they are still thrown together quite a bit after the divorce and we start to wonder if they will end up back together after all.
Jung Oh and Sang Soo begin working at the same Hongil Police Precinct Office in Seoul after their graduation. Their police academy instructor Yang Chon receives a demotion after a politically charged case went badly, and he also begins work at the Hongil Police Precinct Office with them, so they are thrown together again on a more personal basis. Yang Chon begins mentoring Sang Soo, and at first they don't like each other very much, but as time goes on they build a real father-son type relationship that is quite moving to witness. Jung Oh is mentored by experienced cop Choi Myung Ho (Shin Dong Wook) who is the coolest cucumber on the entire force (and my personal favorite). She, not surprisingly, develops a bit of a secret crush on Myung Ho, which starts to make Sung Soo a mite jealous, although he tries hard to hide his personal feelings.

As time goes on it becomes apparent, however, that Myung Ho has never fully gotten over a serious relationship with a female cop who had been killed on the job. He still carries her picture around with him in a necklace, for instance, making Jung Oh a little perturbed that any relationship she starts with him might have the ghost of the old fiance around. She eventually becomes closer with Sang Soo instead.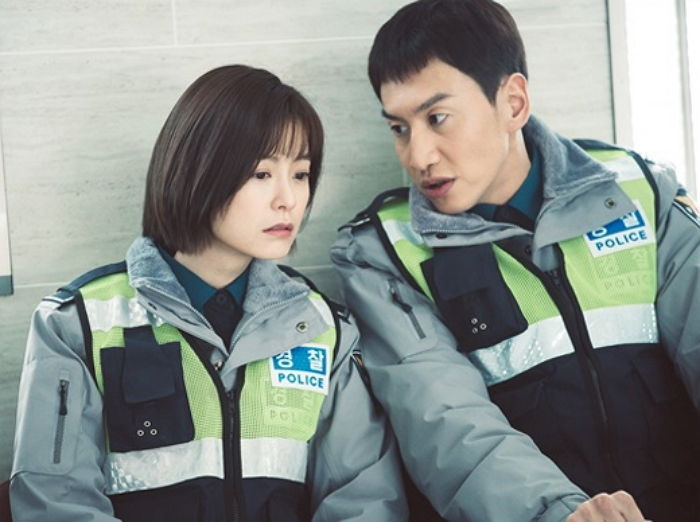 Professionally all the cops at the Hongil Police Office in Seoul are working hard, and when push comes to shove they all back each other up, especially when the head honchos at the department side against them because public pressure is brought against them about some high risk, politically charged cases, for instance, dealing with a serial rapist case, prostitution cases, gambling and the mob cases, missing children cases, murders, and a whole litany of underhanded situations, including police betrayals on the force. Jung Oh gets criticized when she tasers a pregnant woman who was coming at her with a broken glass shard, and Sang Soo is accused of acting hastily and improperly while protecting his partner Yang Chon from assault by a criminal with a long prior record of felonies.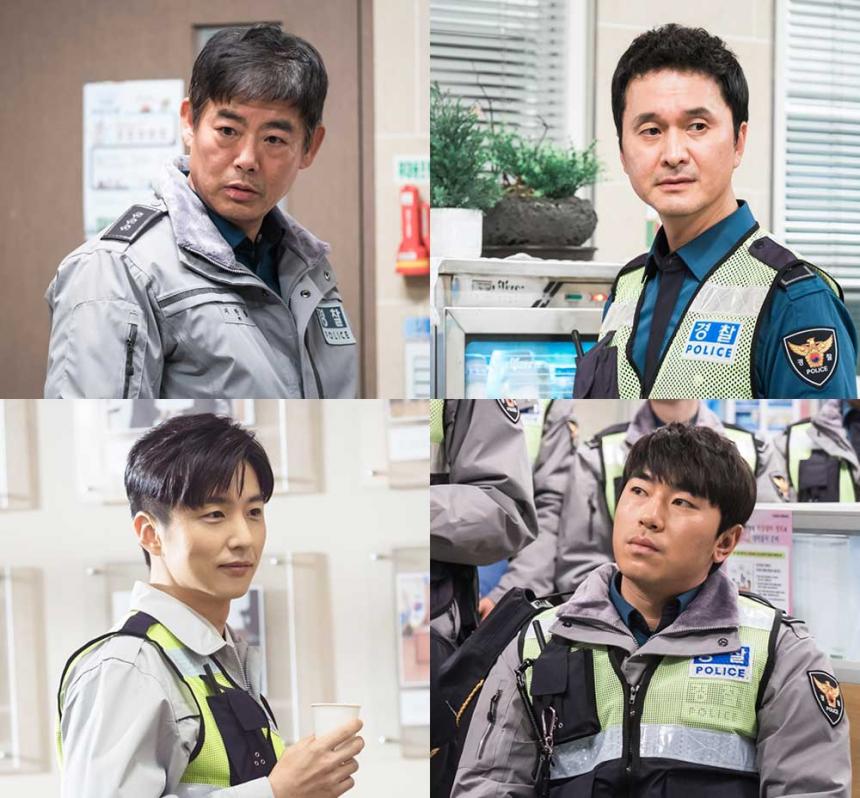 All during this drama I was wondering how realistic it was to police officers who actually work in Seoul, and I decided it pretty much had to capture at least a portion of the real life situations they face daily. If a cop's job was limited to arresting disorderly drunks on the street it would be a rather easy profession, but dealing with more high profile crimes has to bring its own pressures to bear on men and women who are trying their best to protect regular citizens against the violent types of sub-humans in society. This show really made me wonder how cops sleep at night! (I'd have constant nightmares if I was a cop!).
This drama made me appreciate police officers' hard work to keep me safe, in my own community across the world in America. Being a police officer is a very hard job and deserves the utmost respect from
everyone
. If you would like to have a bird's eye view into the lives of hard working police officers you cannot do better than this drama,
Live
. It was written by the
brilliant
female scriptwriter No Hee Kyung who regularly writes masterpieces (
That Winter The Wind Blows
,
It's Okay, That's Love
,
Padam Padam
,
Dear My Friends
,
Worlds Within
,
and
Beautiful Days
). Put it on your queue. You won't regret it. Enjoy!
Gomawo, No Hee Kyung!
~~~~~~~~~~~~
HOME TO KOREAN DRAMA REVIEWS