The Story
:
Our updated story begins where the first season left off, four years after the initial launch of the mysterious Love Alarm dating app, which can tell people if someone loves them when they are standing just a few feet away. It's also been four years since we were first introduced to the complicated love triangle of Hwang Sun Oh (Song Kang), Lee Hye Yeong (Jung Ga Ram), and Kim Jojo (Kim So Hyun), who had all gone to the same high school together, but who are now either finishing up college or already working in chosen careers.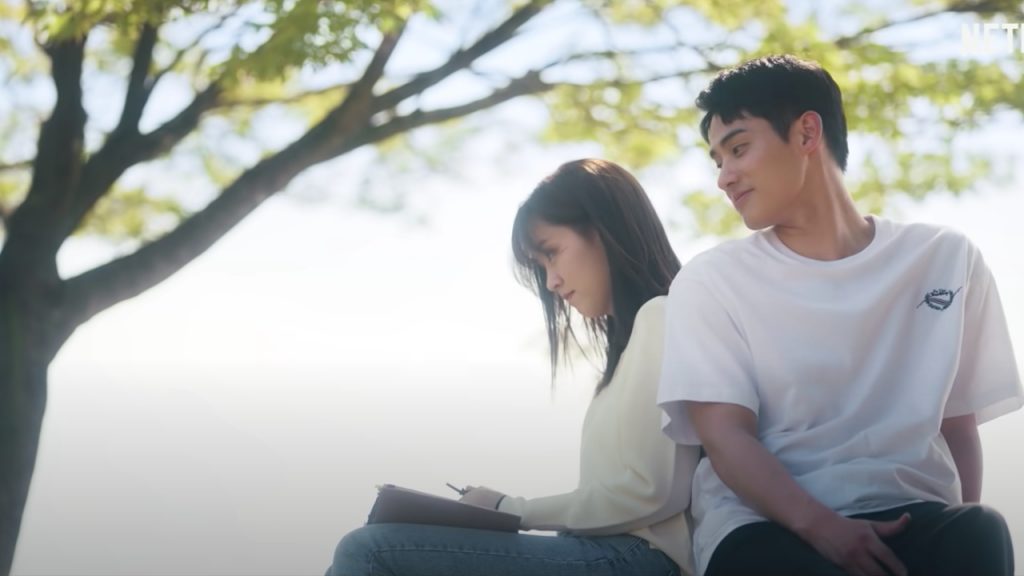 Jojo with Hye Yeong
Now that this Love Alarm app has had a 2.0 update it further allows users to see emotional projections about their potential matches. It's strongly hinted during this sequel that the population of Korea has been largely hurt by this app, for instance, suicides had increased when people went a long time without hearing their apps ring to tell them that someone loved them. The shadowy app developer, named Chon Duk Gu (Lee Jae Eung), who had also gone to high school with our main characters, also seems to have disappeared, and his emotionless brother Brian Chon (Ki Do Hoon) has taken over the company.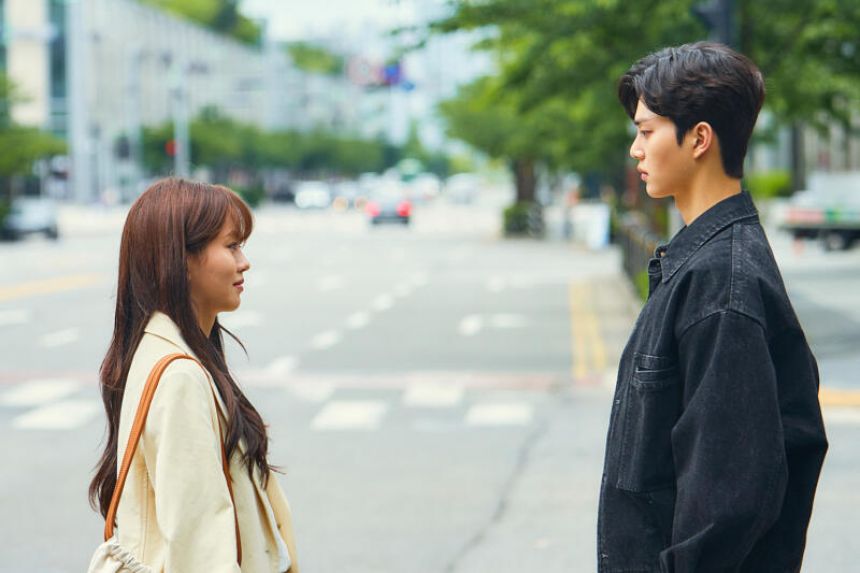 Jojo with Sun Oh
In the updated story our Jojo is finishing up her last year of college, along with her best friend Mon Soon (Bae Da Bin), and is still working at the convenience store owned by her maternal aunt Ko Hyun Sook (Park Sung Yeon) whom she still lives with, along with her jealous, troublesome cousin Park Gool Mi (Go Min Si), who is still trying to build her own home-shopping network, with little success. Jojo is now dating the kind Hye Yeong officially, even though she still isn't 100% sure of her feelings for him. Because she still has that shield on her phone, that the developer had put on it in the first series, her "love alarm" can't relay her feelings with a ring tone for either Hye Yeong, or for the brooding old boyfriend Sun Oh, who is still moping about the fact that he lost her, even though he is officially dating a wardrobe designer named Lee Yuk Jo (Kim Si Eun). Sun Oh and Hye Yeong, once the best of friends, are now estranged and at times even come to blows, each calling the other one "selfish" over how they treat Jojo. Men!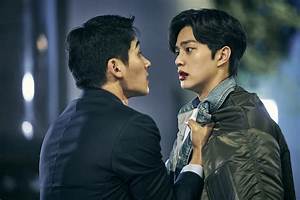 Jojo is torn about her feelings for both young men for quite some time; to distract herself from the situation she starts a web artist site called Ringing World, and posts some childhood memories in pictures that she has about the double suicide of her parents. The disturbing images find quite a fan base, and even a man who works with Hye Yeong at his job is emotionally affected by them in dire psychological ways, that could even lead to murders!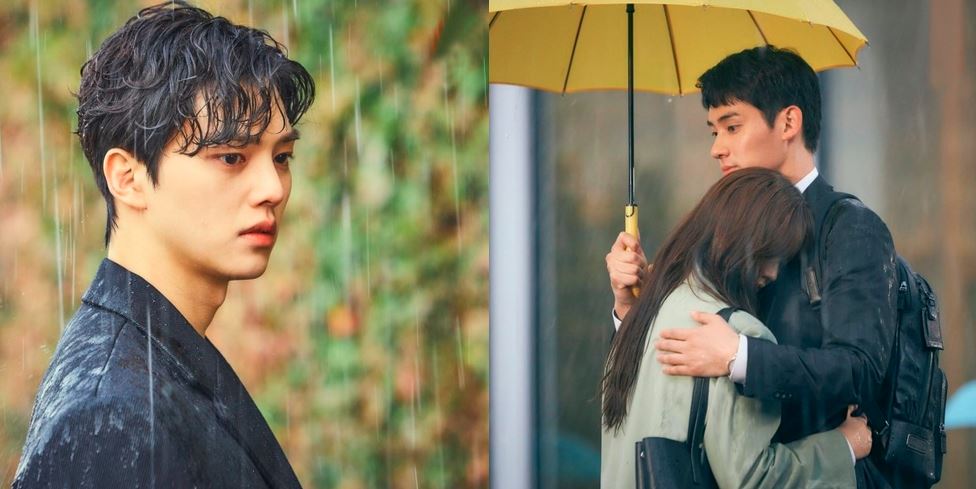 However, confronting her tragic past helps Jojo do some important soul-searching work. She had asked the Love Alarm developer's brother to remove that shield on her cell phone, but eventually she realizes that it had served its own purpose, in making her confront her own troubled feelings about her childhood and past relationships, without needing some cell phone app to tell her what to think or what to feel. As part of her healing process Jojo does practice runs in Seoul, and plans to take part in a marathon held on Jeju Island. All of which could lead to a romantic ending if one of these two men arrive to congratulate her: for whom will her clear feelings finally emerge, focused on true love: for Hye Yeong or Sun Oh?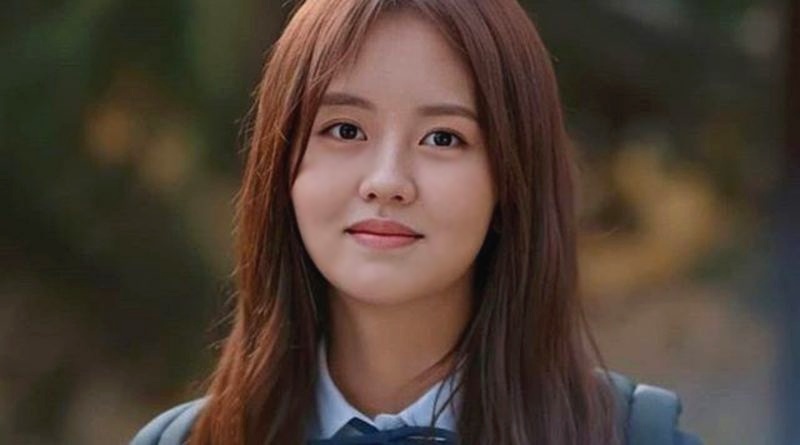 I always enjoy watching Kim So Hyun act; I've been watching her since she was a little tiny girl in pigtails getting her start in acting over a decade ago. She had the "It" factor even back then. Even though the Love Alarm story isn't something I would have gravitated to on its own, as soon as I saw her name in the lead cast I knew I would watch it. If you like science fiction and/or romance do be sure and check it out. I'm not sure if there will be a Love Alarm 3; I rather hope not. I think Love Alarm 2 ended the story perfectly and anything extra would be superfluous and unnecessary. Enjoy.