A completely engrossing, unique, inspiring, and enchanting Korean drama, on the theme of holistic healing from mental illnesses,
Fix You
aka
Soul Mechanic
(2020) never bored me for one second, and I was totally fixated on it (pun intended) for all the weeks it ran. Outstanding performances from everyone in the cast, especially from the
incredible
leading lady Jung So Min (
Bad Guy
,
Playful Kiss
,
Because This Is My First Life
,
The Sound Of Your Heart
,
Can We Get Married
,
D-Day
, etc), and fantastic, intelligent writing on this difficult subject from screenwriter Lee Hyang Hee (who wrote the masterpiece
The King's Face
), helped to make
Fix You
an Essential K-Drama Masterpiece, not to be missed by dedicated fans of the genre. To be blunt, I think it will be your profound loss if you don't watch this one!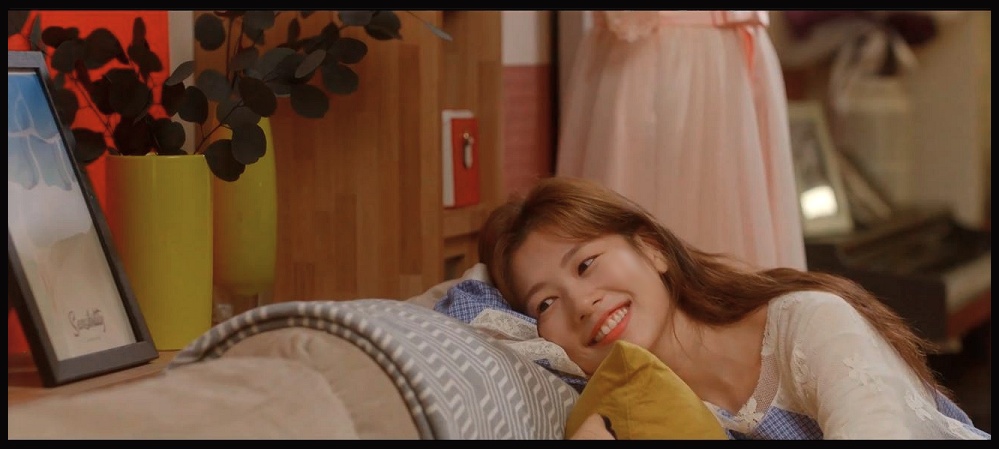 Radiant Tour du force Performance
From Jung So Min
The positive, overall theme, of actually being able to heal various mental illnesses, instead of just living with them stoically as if they can never be cured, was a revelation to me. It does logically follow that if parts of the brain get sick they can be fixed, just like if other parts of the body get sick they can be fixed too! If you get a broken leg or arm you put it in a cast for awhile and it heals all by itself. That's the exquisite power of the human body to heal itself, especially with proper medical and therapeutic treatments. Why can't this natural healing approach apply to mental illnesses as well as to physical ones?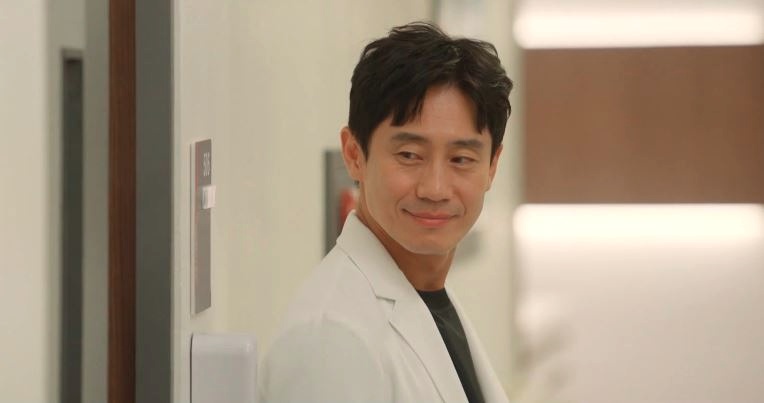 And if you have a doctor who knows what he (or she) is doing then you can heal even faster and more remarkably. Such was the case with several doctors Jung So Min's character consulted for her mental illness, especially the dynamic male doctor played by the unbelievably great lead actor Shin Ha Kyun (from classic Korean films
Joint Security Area
and
Sympathy For Lady Vengeance
). He gave a totally
amazing
performance
;
when his face lit up with a smile he became irresistible! I just totally loved him in this role! I wanted to marry him myself! LOL
Who Is The Doctor -
And Who Is The Patient?

The last excellent K-Drama I had seen on mental illnesses had been six years earlier, with the masterpiece
It's Okay, That's Love
(2014), so for me it was way past time to watch another great one on this subject, and in some ways -- I never thought to EVER write this -- it actually was better than that earlier drama, which amazed me. I think the difference was that in the prior drama the emphasis had mostly been on one mental illness - schizophrenia - and it was primarily controlled with medicine - whereas in
Fix You
many different mental illnesses were addressed and the subject was how to actually heal them, and do so with natural treatments as much as possible. Many of the patients showcased, suffering through various medical / psychological traumas in the drama, brought me to tears! It wasn't because they were written to be sad characters in the drama, but rather because they were written and depicted as beautifully victorious characters! Each time they succeeded in conquering their mental illnesses I would think back to the 1957 classic American film
An Affair To Remember
, with Deborah Kerr and Cary Grant
:
when Deborah's character saw something that was very beautiful it brought her to tears. Cary would ask her, "Why are you crying?" and she would answer, "Beauty does that to me." Well, it does that to me, too!
:)