THE
sleeper hit of 2017, and of COURSE another fantastic
tvN
original,
Because This Is My First Life
took a lot of us Korean drama fans by surprise. It's practically impossible now for a new K-drama to crack into my Top Twenty Favorites' List, out of hundreds watched, unless its superiority is as clear as day to me.
Because This Is My First Life
did just that - congratulations! I would even say that this is my favorite drama of the entire 2017 K-drama year, after the brilliant and glorious
Saimdang: Light's Diary
, but if one considers that that historical fantasy drama was produced and filmed in 2015 and 2016 and only aired in 2017, then
Because This Is My First Life
wins First Prize for shows actually filmed in 2017.
This drama is different from many others because it addresses concerns often facing modern career-oriented South Korean adults in their 30's, those who have moved away from their parents' homes and are busy undergoing all the personal adjustments which come with new financial independence, the growth of professional careers, and of course in finding - hopefully - the love of their lives.
FULL OST

The female writer, Yoon Nam Joong, also wrote the breezy, fun, sexy, and perennially popular 2011 Korean romantic comedy
Flower Boys Ramen Shop
and she certainly knows how to lure an audience in with her sensual, romantic, intelligent scripts, boasting unique and even inspiring dialogue that makes all her drama characters stand out from the rest of the K-drama pack. In fact, the lead actress in that prior romantic comedy, Lee Chung Ah, had a cameo role in this drama as well, which leads me to suspect the writer recommended her specifically for the role of the lead male character's first girlfriend, who enters the picture later in the story, seemingly to cause trouble between the main couple. However, there are many twists and turns in this story that you will
not
see coming. This story will never bore you. Not once. I promise.
I kept joking throughout watching this drama that the writer, instead of winning Best Drama Writer of 2017 at the Baeksang Awards (like our Emmy Awards), should win instead as a writer in a special category called ... Trickster Of The Year! She was constantly surprising all of us with her unexpected developments in her story, for ALL the characters. I love to be surprised instead of feeling like I'm watching "the same old, same old" K-drama tropes. On paper the outline of this story might seem rather unoriginal, but once you enter into that special world, and bond with the wonderful characters, and suffer along with them the slings and arrows of their outrageous fortune, you will quickly realize that this is a heartfelt, fantastic, often ebullient, and profoundly beautiful love story - for three couples, not just one! I actually feel intensely sorry for anyone who has not watched this incredible K-drama.
I was happy, especially, that there was no "InstaLove" for the primary couple - these two attractive characters
slowly
bonded and grew to be housemates and friends first, and only later sweethearts and lovers and
real
husband and wife. How refreshing!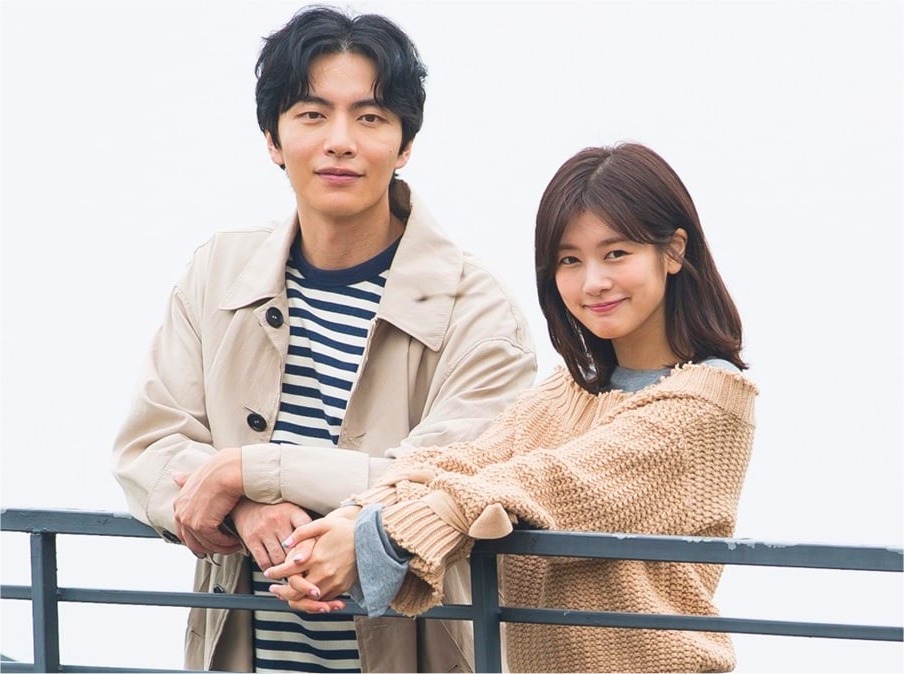 I had loved Min Ki Lee, the lead actor, in the wonderful 2012 ghost film
Spellbound
with my favorite Korean actress Ye Jin Son, as well as the scary film
Monster
(2014) starring opposite
Goblin
actress Kim Go Eun
;
he had also made a
positive impact on me in the film
Very Ordinary Couple
(2013), and in the K-drama
Flower Boy Band
in 2011 (although his character died early in that one). He was recently finished with his two year required military training when he accepted and began
Because This Is My First Life
. He looked a little older in this but I quickly adjusted
:
maybe because he hadn't lost one bit of his acting talent while he was away and I was soon entranced with yet another deeply felt performance by him.
He also had superb chemistry with his leading lady here, Jung So Min (
Bad Guy
,
Playful Kiss
,
The Sound Of Your Heart
); they were simply perfect together, and also acted seamlessly and delightfully well with the rest of the cast. No superheroes here, but characters who feel real to you, who could be your next door neighbors or your own relatives.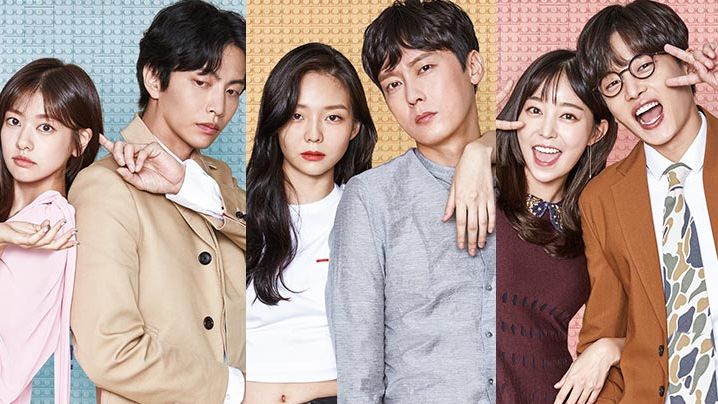 The Story
:
Nam Sae Hee (Min Ki Lee) is a single man in his mid 30's who works as CEO of his own IT company, mostly creating various apps for cell phone use. He is a quiet person who rarely smiles (unless he's watching soccer and his team is winning, because he is a huge fan of the game) and he seems to be "married" to his beautiful white cat (whom he calls simply Kitty) instead of being interested in any girls. He owns his own home, but he owes a lot on the mortgage and is wondering if he should take in a tenant in one of his rooms to help with costs.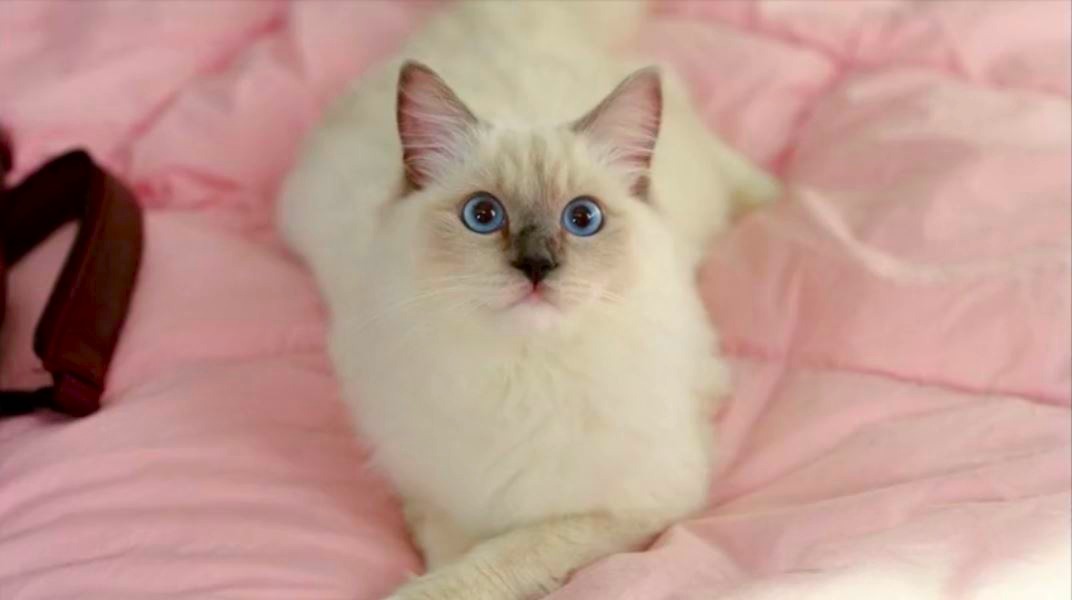 Kitty! - The Most Beautiful Cast Member Of All! :)
His business' director is also his long time friend, Sang Goo Ma (Park Byung Eun, who also starred with Min Ki Lee in the film Monster) and helps him find a tenant -- they both think the tenant is male because it's an unknown person with a fairly common unisex Korean name, and Sae Hee doesn't find out right away that the real sex of his new tenant is female! Neither does she know that he is male; she thinks her new landlord is a female CEO because that's what her friend who set up the deal had told her!


Jung So Min Has Come A Long Way! from
Bad Guy (L) to Because This Is My First Life (R)
Yoon Ji Ho (Jung So Min) is the attractive, creative, and optimistic single woman, an assistant drama writer in her early 30's, who becomes Sae Hee's tenant. She has had some troubles with homelessness after the brother Yoon Ji Suk (Noh Jung Hyun) she was living with got his girlfriend Lee Eun Sol (Jeon Hye Won) pregnant, and she felt her presence would be a third wheel in the apartment, so she leaves to find her own place. She has given up on dating due to her constant financial struggles. She jumps at the chance to be able to live in a nice place when she hears that there is one available for a reasonable rent of only $300 a month.

Eventually Sae Hee and Ji Ho discover the truth that they are housemates (they had met earlier as new acquaintances over their mutual love of soccer), but still think they can make a go out of a landlord - tenant situation, despite the difference in their sexes. He notes with pleasure her methodical housekeeping skills (she loves to clean as she writes!), how good a cook she is, and how much his cat has started to like her already, and she notices how absolutely gentlemanly and respectful he is toward her. For awhile it seems to be working out well but then a sudden problem arises and Ji Ho suddenly has to look for another place to stay again.Then a fellow at the station she works at offers her a room for her to crash at, but it seems he has evil intentions towards her sexually, even though he's got a brand new girlfriend. After he tries to have his way with her and gets rebuffed, Ji Ho realizes she has few people now to lean on and, almost in a dreamlike trance, finds herself -- in her pajamas -- hanging outside Sae Hee's place again.
Sae Hee sees how forlorn she looks and allows her to relax in his place again and then, surprisingly and impulsively, offers her marriage -- but as a business contract only. They will continue to sleep in different rooms and she will take over the housework. With few other options Ji Ho spontaneously agrees.

But! How to deal with their extended families? They would not approve of a business only marriage for their children. One of the funniest scenes in the drama is when they go visit Ji Ho's parents to get their blessing for a marriage (video, above). They eventually go through a wedding ceremony just to please the parents, and they keep secret the fact that their marriage is not one of love, until later some chance mix-ups in paperwork force them to reveal the truth to their friends, and then, still later, to their relatives. The truth always outs eventually! Will there ever be any hope that Sae Hee and Ji Ho can break free from their old bonds and create a new world for themselves?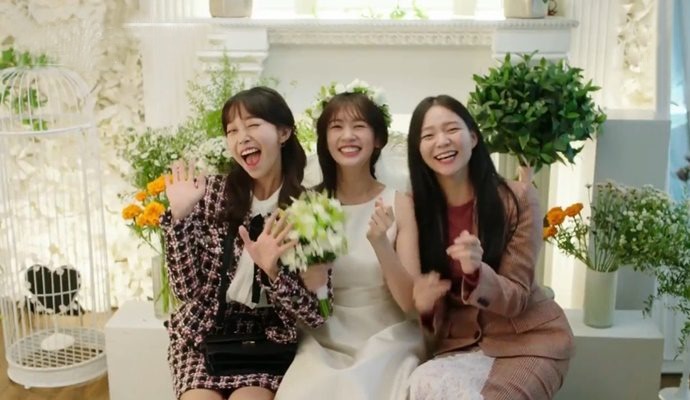 Friends since high school (left to right):
Ho Rang, Ji Ho, and Soo Ji
While all this is going on with our main couple we also follow two other secondary couples, who are friends of the main couple, and their romantic relationships: CEO Ma and a prickly friend of Ji Ho's named Woo Soo Ji (Esom, White Christmas) who is trying very hard to succeed professionally in a man's world, and a couple who have been living together as lovers for seven years without marriage, Yang Ho Rang (Kim Ga Eun, I Order You, I Hear Your Voice) and a struggling app engineer named Sim Won Seok (Kim Min Suk, Descendants Of The Sun). Ho Rang wants Won Seok to propose marriage to her after all their time together but at age 30 he still isn't in a financial position to marry.

Honestly, I had troubles bonding with these two secondary couples at first because there were so many misunderstandings between them, but little by little they chipped away at my heart and by half-way through the drama I started to care a lot what happened to them. A miracle! Once again, great writing skills played a role in my growing affection for characters. Top notch stuff!

Great performances also came in from some of the veteran actors playing the parents of the couples, especially Kim Sun Young who played Ji Ho's mother Kim Hyun Ja (loved her poetical scene describing "star pockets", a place where you keep special memories), and by Moon Hee Kyung who played Sae Hee's mother Jo Myung Ja. There were no bitchy mother-in-laws to deal with here, although that didn't mean everything was always smooth sailing between the parents and their adult children.

These older ladies were good people - the only troubles from parents for the most part came from the fathers (Kim Byung Ok playing Ji Ho's Dad, Kim Eung Soo playing Sae Hee's Dad). I think the drama writer was definitely trying to show some troubling situations resulting from Korea's still overwhelmingly patriarchal society and its continuing unfair restrictions on younger generations.


The audience also had some fun distractions in two supporting minor characters, idol Yoon Bo Mi playing a no nonsense character (with her own name) who is an office worker by day and a pole nightclub dancer at night, and cutie pie Kim Min Kyu who played Yeon Bok Nam, whom everyone thought a handsome stalker of Ji Ho at first, but who turned out to be a rather neutral figure who actually wanted the best for Ji Ho, even if that meant eventually falling in love with her own husband.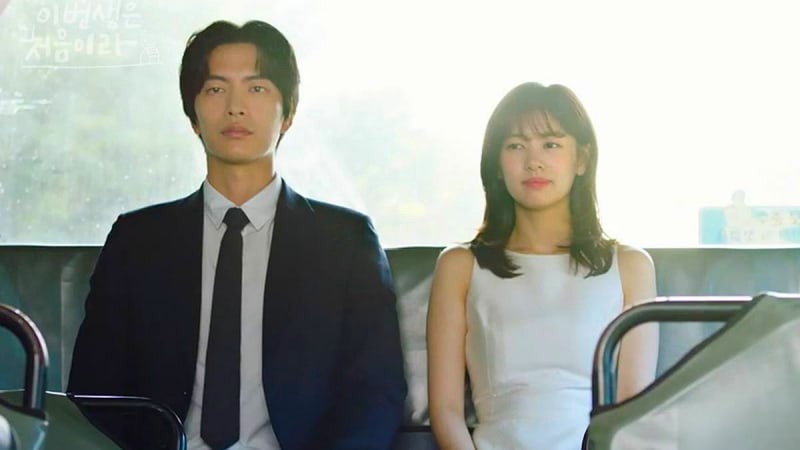 Duplicating a bus scene in The Graduate
The ups and downs of the three main couple's romantic relationships were completely addictive to watch: their sometimes painful private conversations with one another, the longed for kisses that eventually came, new (and old) potential suitors on the horizon to stir things up, and most importantly the breaking down of the noble Sae Hee's stiff personality complexes, in which he thought he didn't deserve to be loved or to be happy because of unhappy events in his past regarding his old girlfriend, Ko Jung Min (Lee Chung Ah), who suddenly re-enters his life after twelve years, and who ends up offering Ji Ho a business contract as a writer with her firm. Is she up to no good?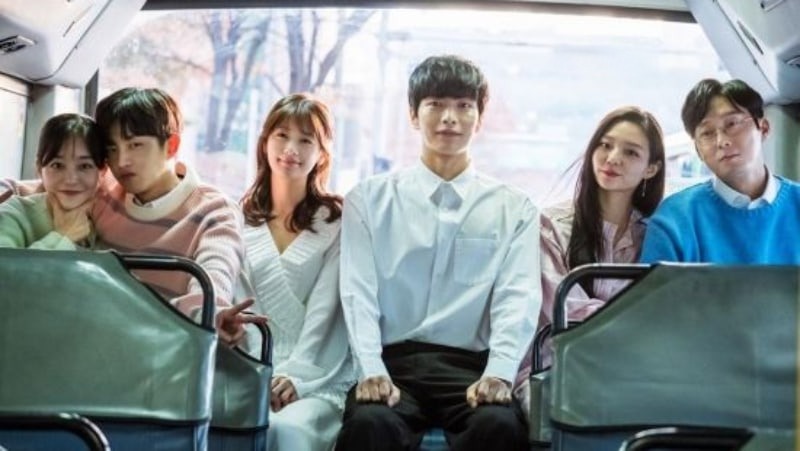 It got to the point that I was putting off watching all other K-dramas on the schedule because I could only concentrate on this one! I should also mention the exquisite music soundtrack, which was outstanding! I totally fell in love with a piece that I called Mellow Cello, but which I later discovered was called This Life. Every time a new track arrived on iTunes I quickly downloaded it. I also enjoyed the writer's obvious love for certain novels she used here as symbols for the growing pains of the main couple, like
To Room 19
by Doris Lessing, as well as a book of Korean poetry which became important to the characters.
Because This Is My First Life
is a must watch for the true K-drama fan. It is filled with unforgettable, poignant romantic moments. Do not miss it for the world! I know I will be re-watching it many times in future! It's
Sweetness Personified
!
~~~~~~~~~~~~

HOME TO KOREAN DRAMA REVIEWS
~~~~~~~~~~
BECAUSE THIS IS MY FIRST LIFE PHOTO GALLERY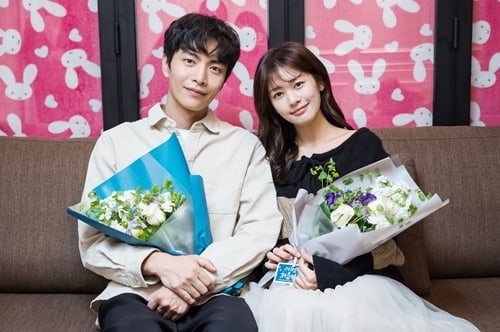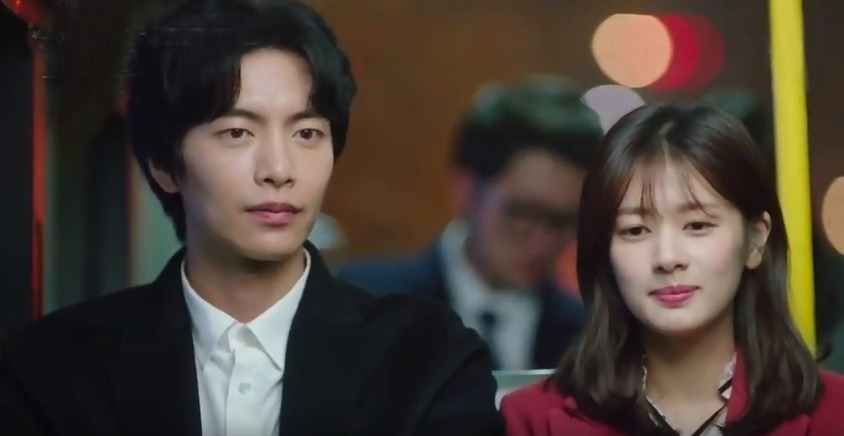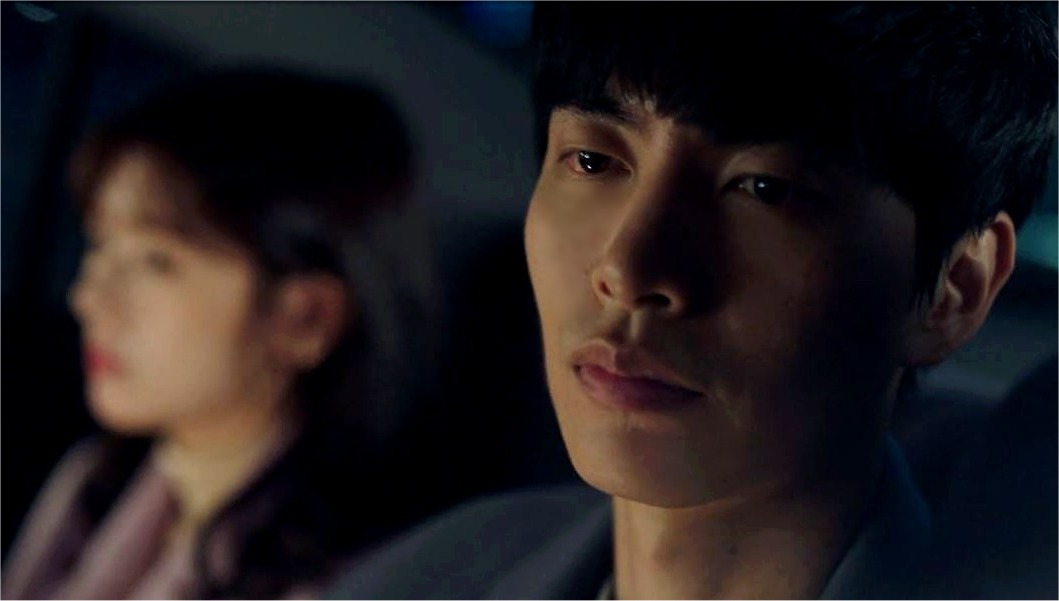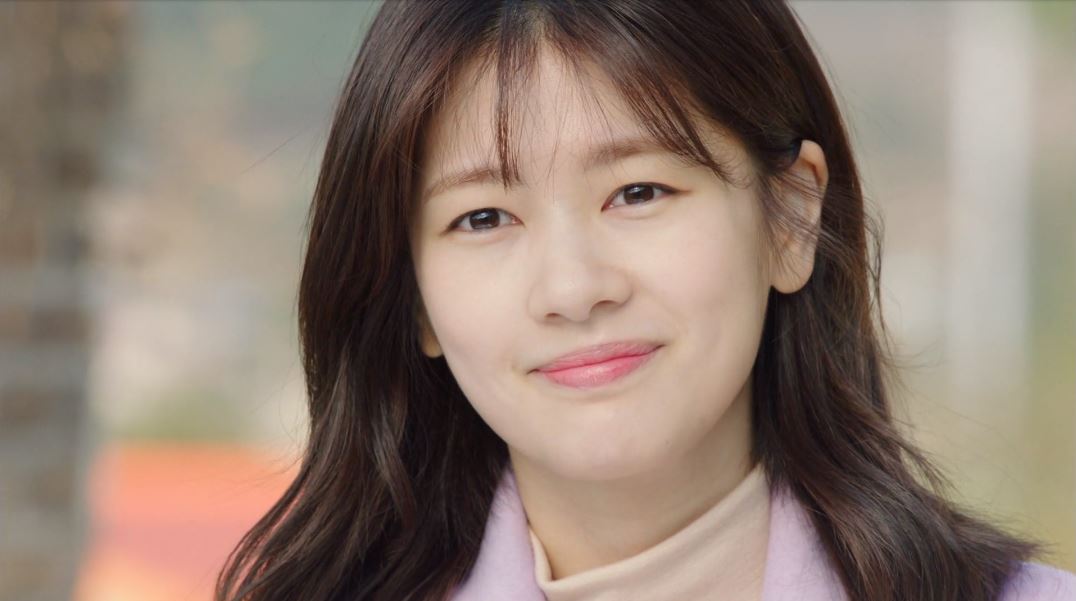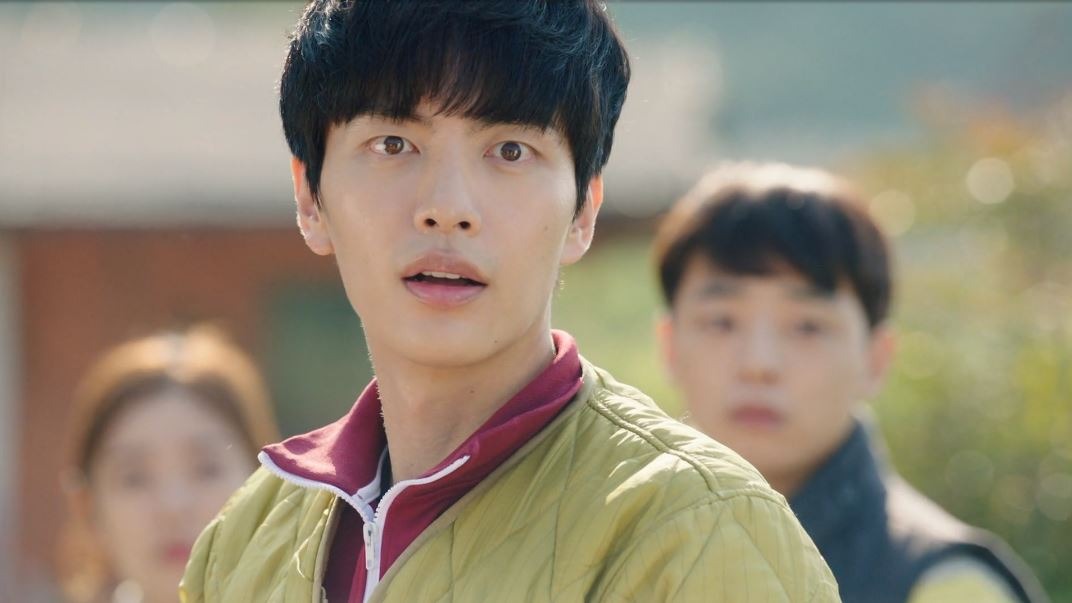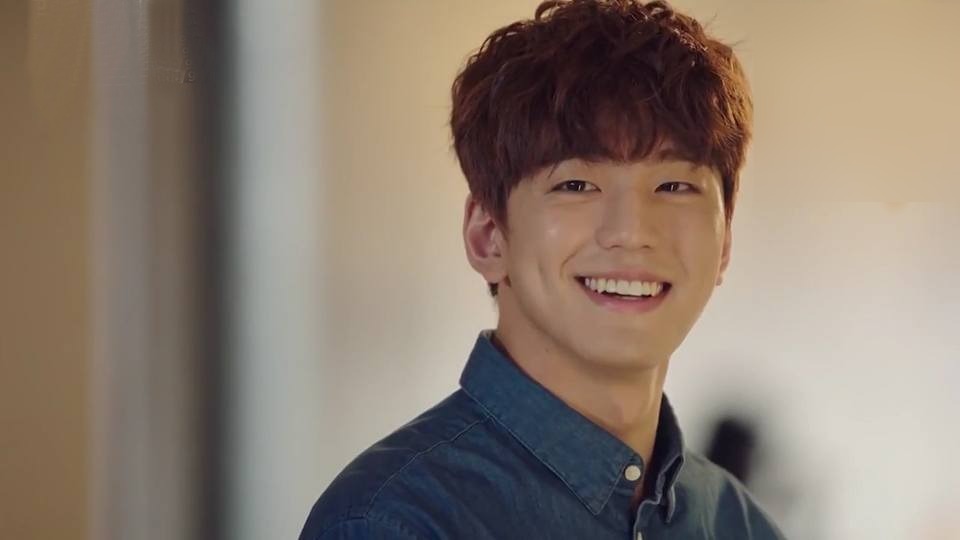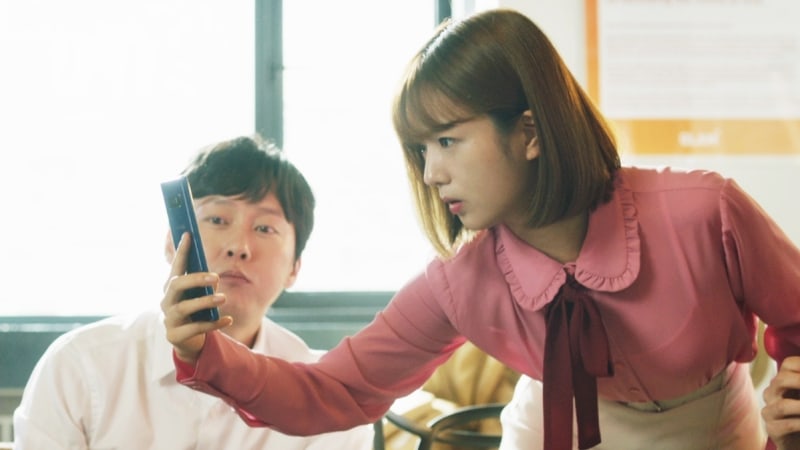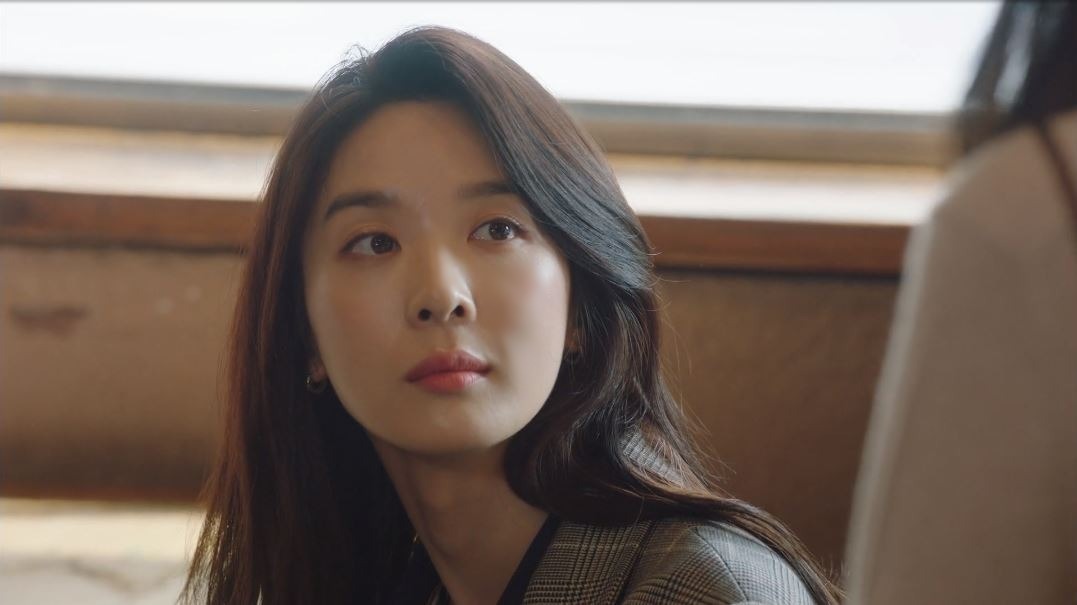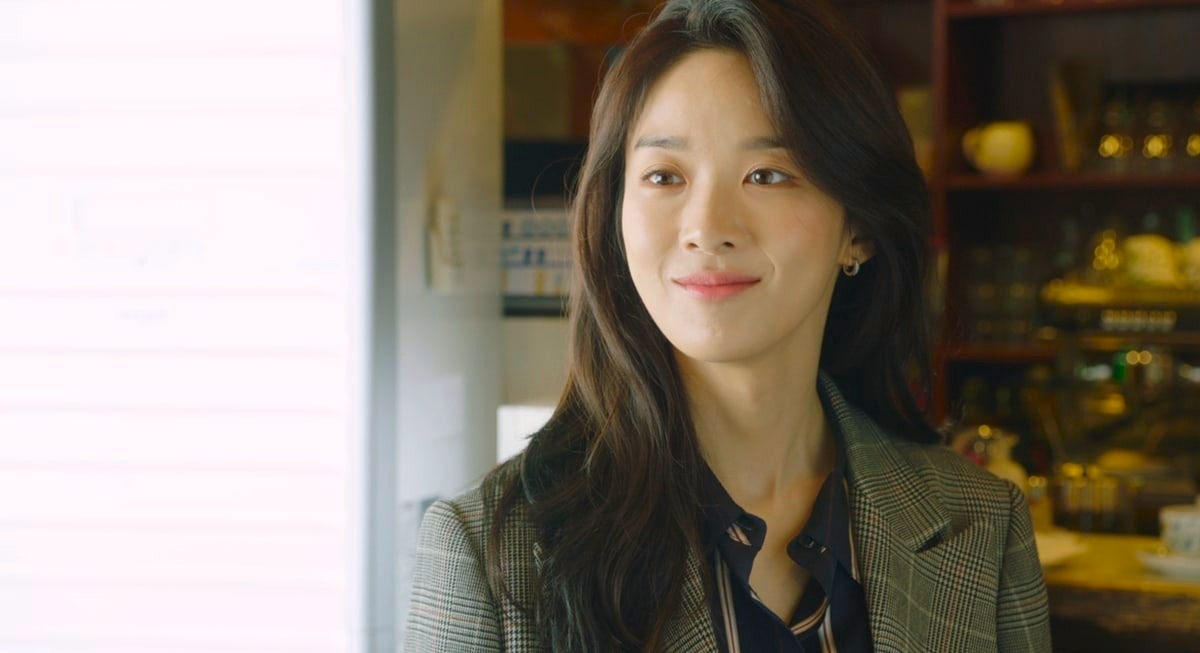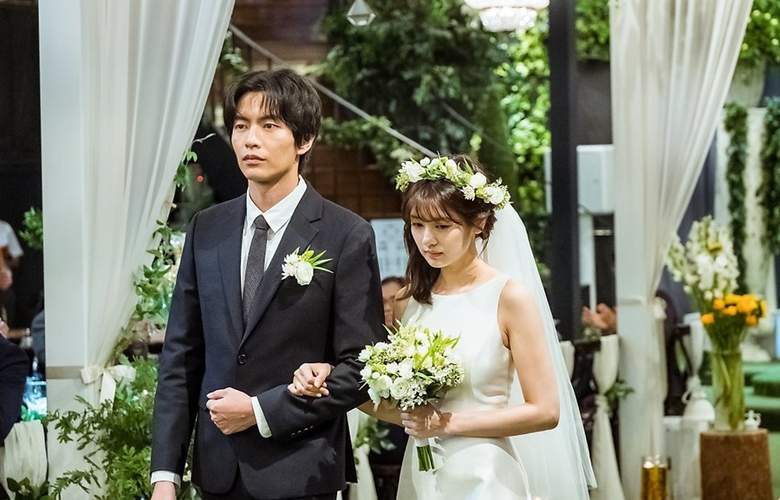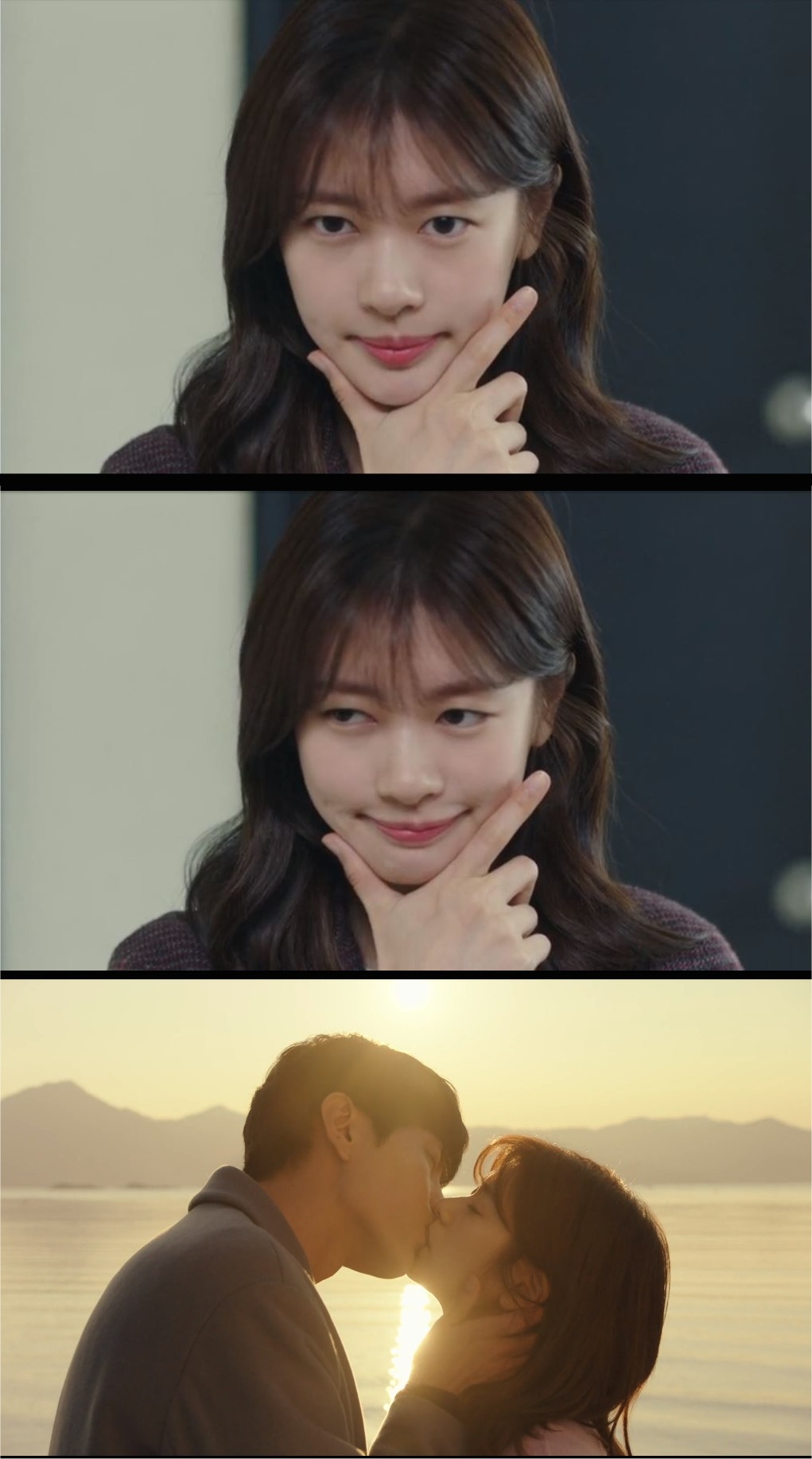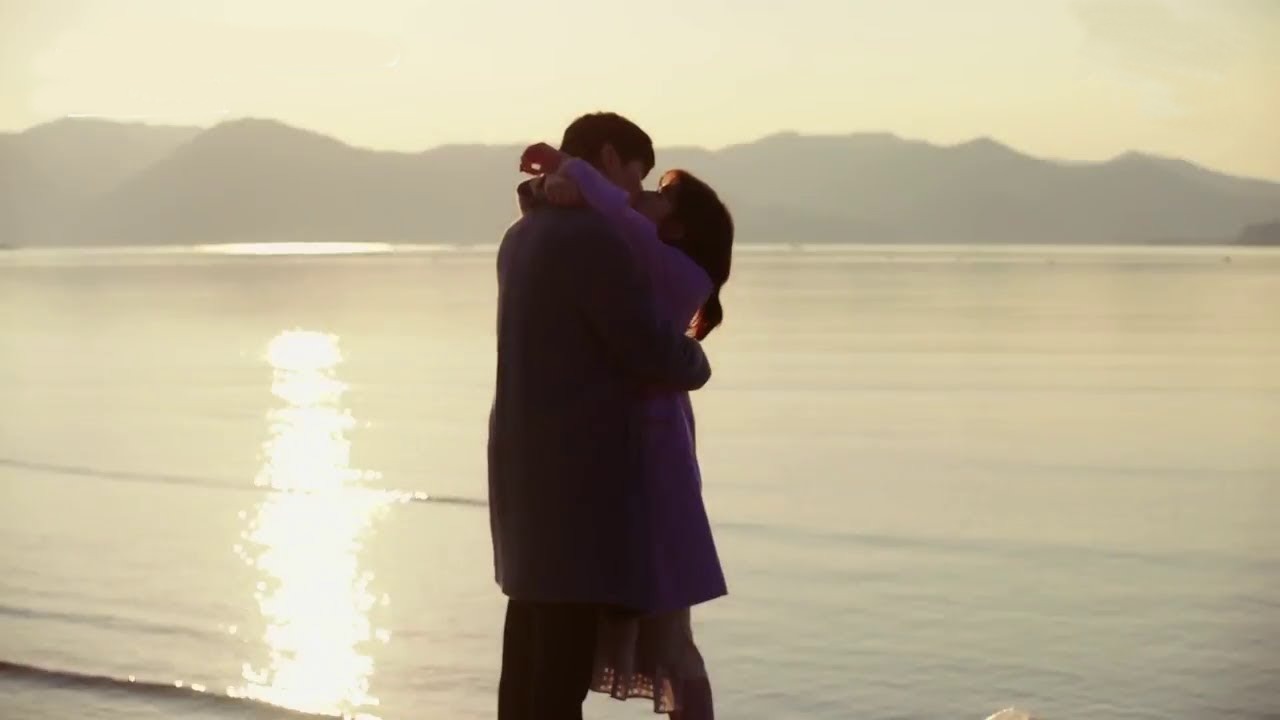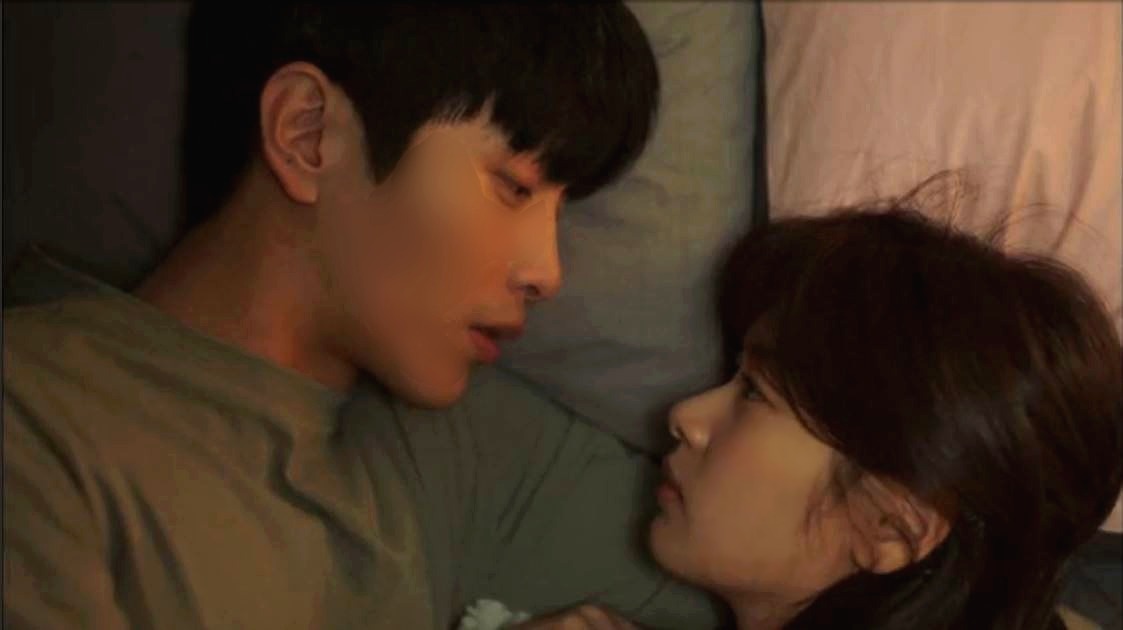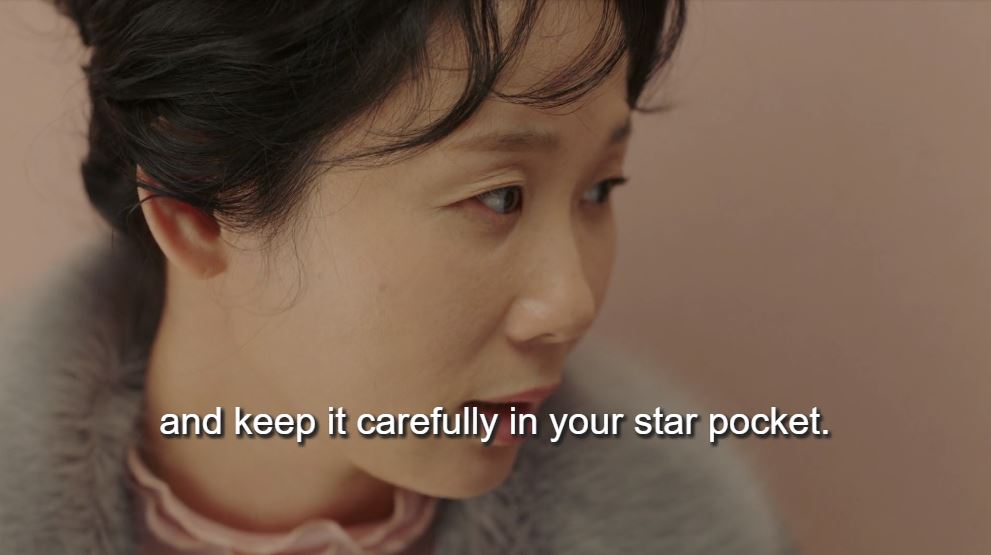 I will be keeping this drama in my own "star pocket"!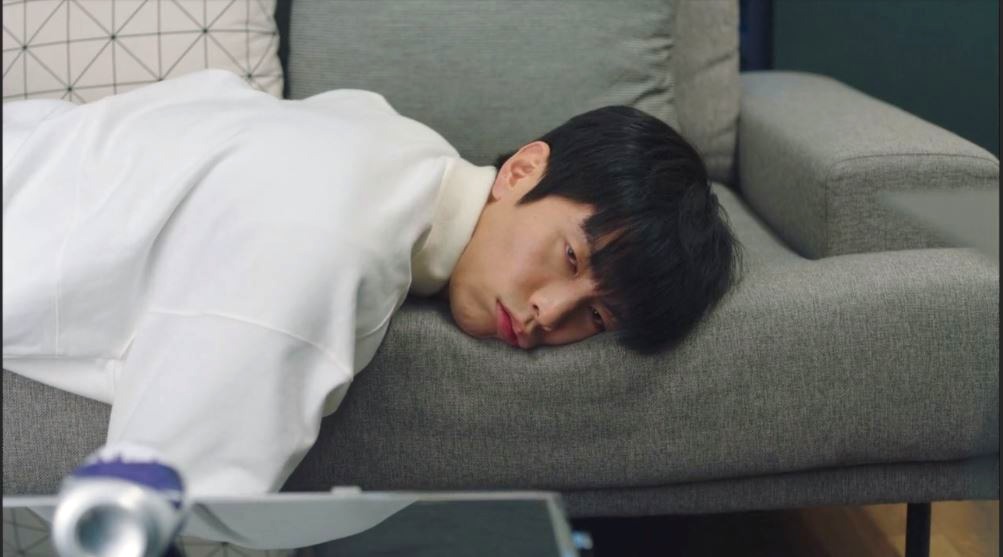 She's left me, what do I do???