Based on a 2017 bestselling novel by American authoress Lee Min Jin, this short Korean drama
Pachinko
(2022) fine-tuned a slow, meditative, and often passionate story with an overtly elaborate cinematic style; all episodes were infused with shots full of saturated colors and warm lighting, providing a vivid stagecraft style for the intricate production design, costumes and impressive sets. The drama was multi-national in scope, filmed in Korea, Japan, and Canada. Two experienced Asian directors, Kogonada and Justin Chon, labored on the project, each working on different time periods in the story.
Pachinko
is a tale which cross-cuts through several generations of a Korean family, beginning in the Japanese-occupation time period of Joseon history (early 20th century), and then ultimately moving into the more modern time period of the 1980's in the worlds of Japan and the Western nations. Three languages were featured in the drama, which was kind of cool: Korean, English, and Japanese, with different color subtitles for each one.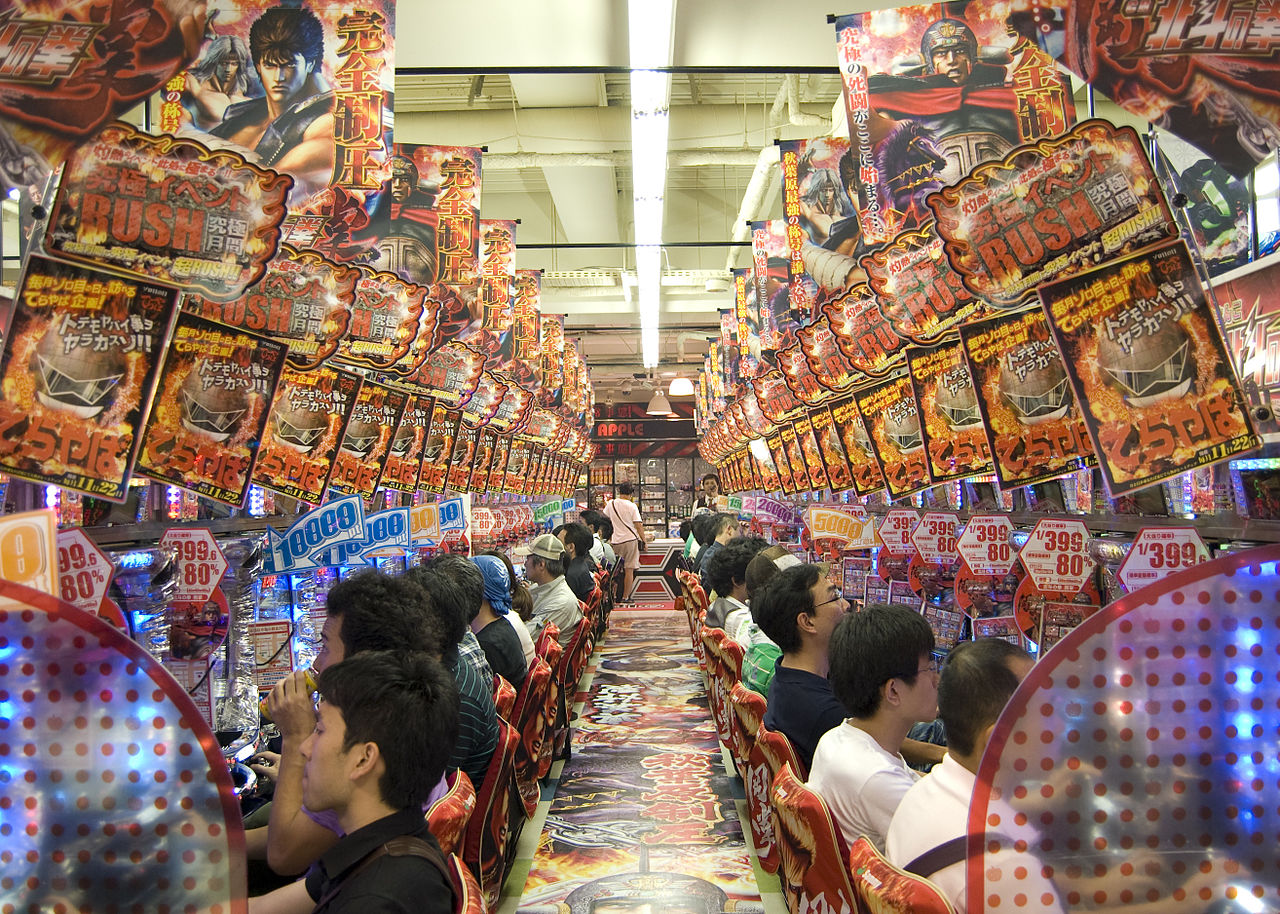 A pachinko machine is a game playing system, similar to a slot machine, often used in gambling parlors in Japan. One of the supportive characters in this story owns his own parlor. Modern pachinko machines have both mechanical and digital components, but many of the older ones you see in this period drama were purely mechanical in nature. Gambling for cash was and still is officially illegal in Japan, but because of the popularity of these low-risk gambling pachinko machines they have a legal loophole which allows the parlors to flourish in that nation. Since 2015, Japan's pachinko market has generated more gambling revenue than that of Las Vegas, Macau, and Singapore combined.


Trailer


While I watched
Pachinko
I felt like I was really watching a
very
long, poetic movie, instead of a typical short Korean drama with a more limited budget. I enjoyed all the acting by the excellent cast; however, it was the screenplay writing that disappointed me at times: I felt the almost constant cross-cutting of the various time periods this family lived through was something that could prove a bit daunting and confusing to some audience members, particularly if they are not familiar with some of the Korean-Japanese history timeline featured in the story. The writer who wrote the derivative screenplay, Soo Hugh, could have softened that jumpiness a bit more and I think the drama would have been smoother and easier to watch / understand. When a writer cross-cuts various time periods so frequently -- sometimes even every ten minutes! -- then little hints and spoilers of what is to happen to the characters in future can slip out, and be a bit frustrating to an audience who would prefer to be surprised at the twists and turns in a story in a more linear, traditional fashion. I suspected even the cast members might have been confused at times as they filmed it: "
Which
time period are we in right now, Director?").
;)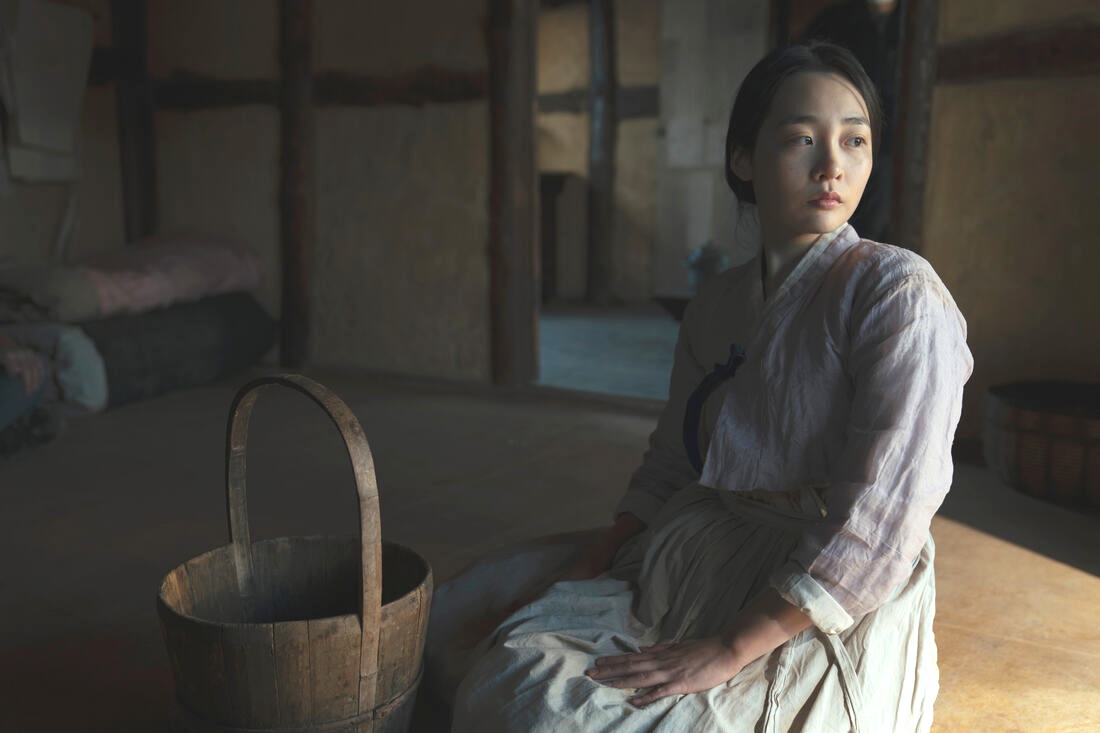 Personally, I definitely prefer a more linear flow of drama narrative, especially for an epic historical drama or film, allowing a story to build slowly, year by year in succession, with fine details not glossed over just because you want your drama to look sophisticated and modern. Even though the cinematography was beautifully done here, the often jolting pace in
Pachinko
between the different time periods could definitely turn off some viewers. Just a fair warning.
All you can do is try this unusual drama out on streaming Apple TV+ and see for yourself if it appeals to you. I had definite mixed feelings about it, even though I enjoyed it overall. I wouldn't even call this a "masterpiece", a word I see bandied around online to describe it. You want to watch a REAL Korean drama masterpiece? Watch
Chuno aka The Slave Hunters
, still my favorite Korean drama in close to eight hundred K-dramas watched, over sixteen years.
Pachinko
was beautiful to look at but could, at times, be a bit pretentious.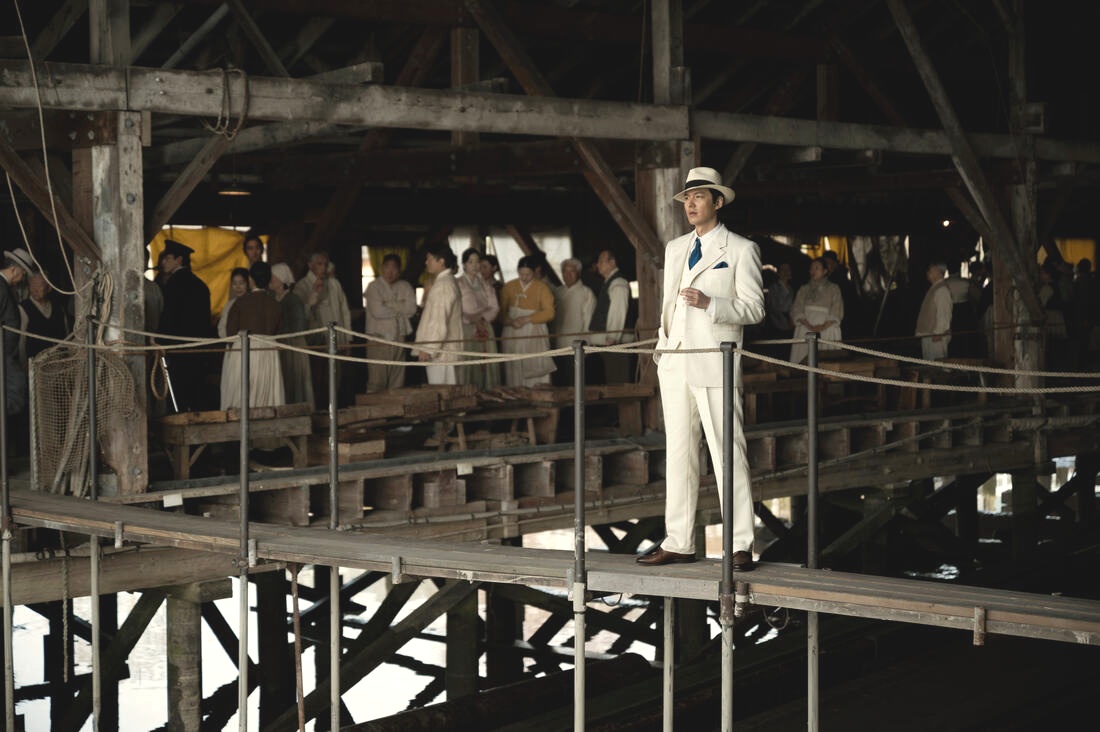 Despite its faults, I was not about to miss out on
any
drama that covered the Japanese occupation period of Korean history, because there have been few and far between dramas featuring this time period in any great depth, and I've always been fascinated by it. Recommendations of other K-dramas which cover or touch upon this turbulent Korean-Japanese history are:
Bridal Mask
,
Different Dreams
,
Chicago Typewriter,
Rebirth: Next
, and
Hymn Of Death
. I must admit that I loved all of these even more than
Pachinko
! (please don't throw dozens of wet spicy ramen noodles at me in judgment!).
;)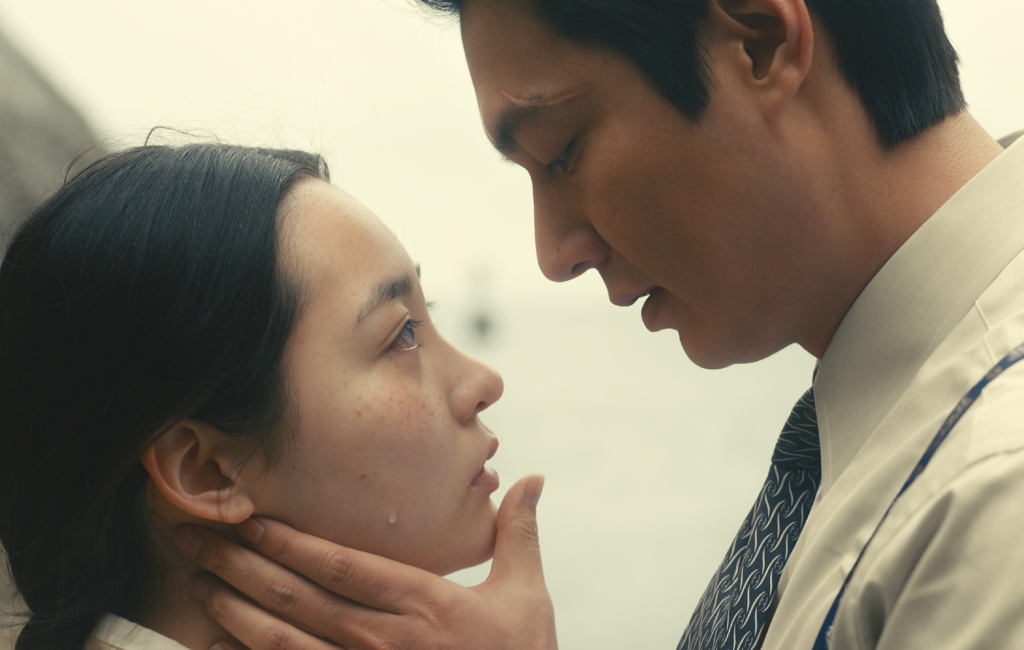 The entire cast was great, but of course my two personal favorites to watch here were the two actors whom I've seen in so many dramas and films I've lost count: actor Lee Min Ho (
Boys Over Flowers
,
City Hunter
,
Personal Taste
,
Heirs
,
Legend of the Blue Sea
, etc.) who brought some solid maturity to his role (even though his character ultimately proved a heel), and senior Oscar-winning actress Youn Yuh Jung (films
Minari
,
Salut d'Amour
, dramas
King 2 Hearts
,
Dear My Friends
,
The Queen's Classroom
,
Hotelier
,
Ruler Of Your Own World,
etc) who played the oldest version of the main female character in the story.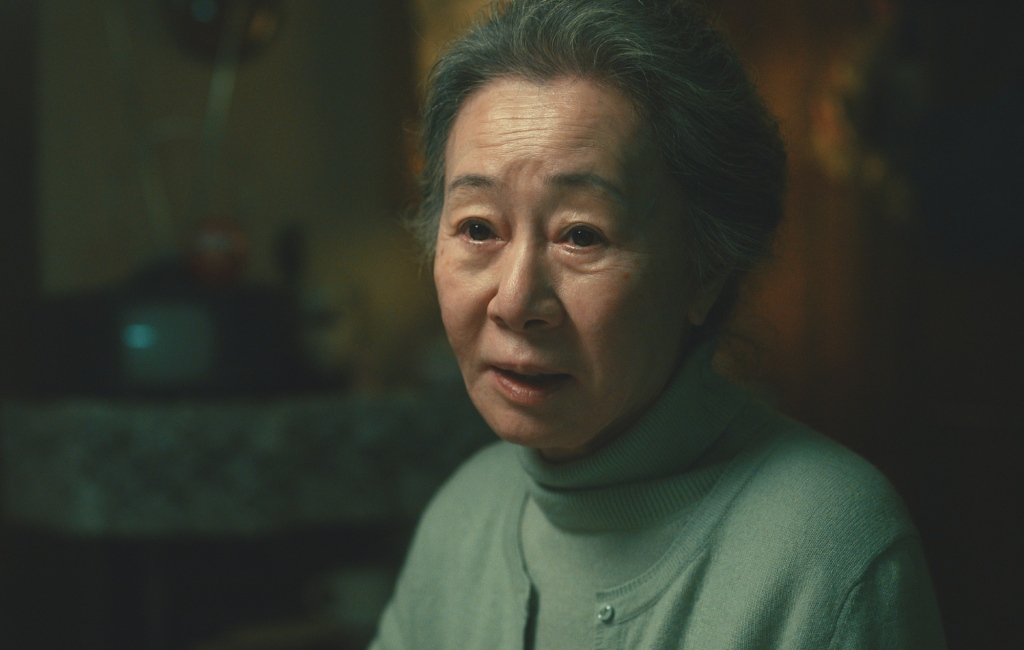 The Story
:
Sweet little tyke Kim Sun Ja (child actress Yun Ah) was born and raised in a loving nuclear family in a fishing village near Busan, Korea, while Korea was under Japanese rule (historically Japanese occupation years were from 1910 to 1945, and our story begins circa 1915). Although the family, and the rest of the townspeople, have to tread carefully when Japanese soldiers are around, for the most part they are happy, sometimes even carefree, even though Sun Ja's mother Yang Jin (Jeong In Ji) had had an arranged marriage with Sun Ja's father, Hoon (Lee Dae Ho), who had been born with a cleft lip and was not considered marriageable. Sun Ja demonstrates deft physical skills as a child, particularly in diving for fish, and her mother doesn't see the point of sending the girl to school (a definite mistake). The father Hoon adores Sun Ja, she is the apple of his eye, but their brief time of family happiness is gone too quickly. Hoon ultimately dies, leaving Yang Jin and Sun Ja on their own, to survive the best way they can in difficult, dark times. Yang Jin starts her own small inn to make ends meet.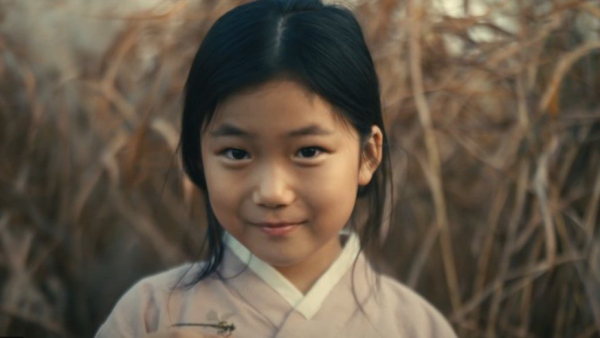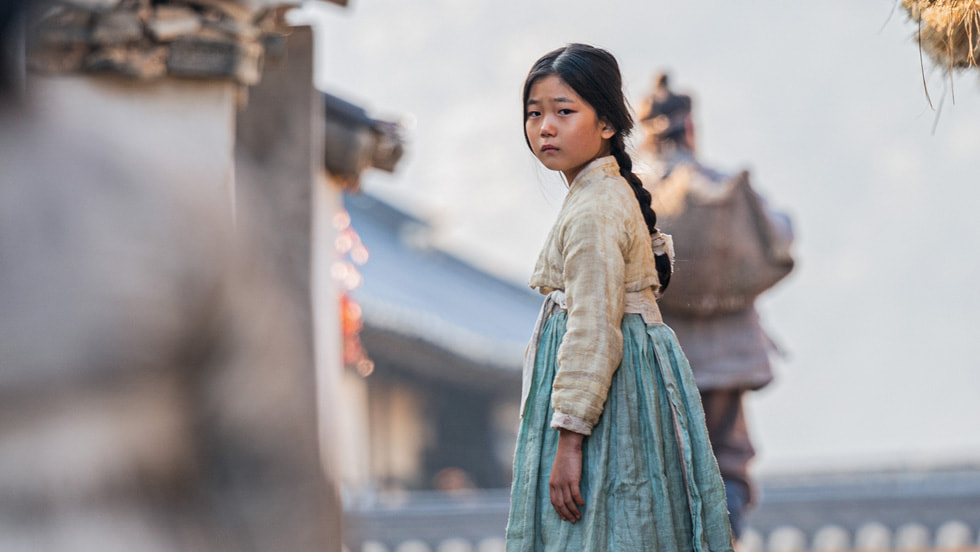 When she grows up Sun Ja (now actress Kim Min Ha) falls under the spell of the handsome and powerful new District Fish Broker named Koh Han Su (Lee Min Ho). She can see that he is a more powerful person than she is, and from a higher social class, but she is unaware at first of his real background, that he is married already, with a family. She becomes pregnant out of wedlock. Han Su offers her money, but she rejects him.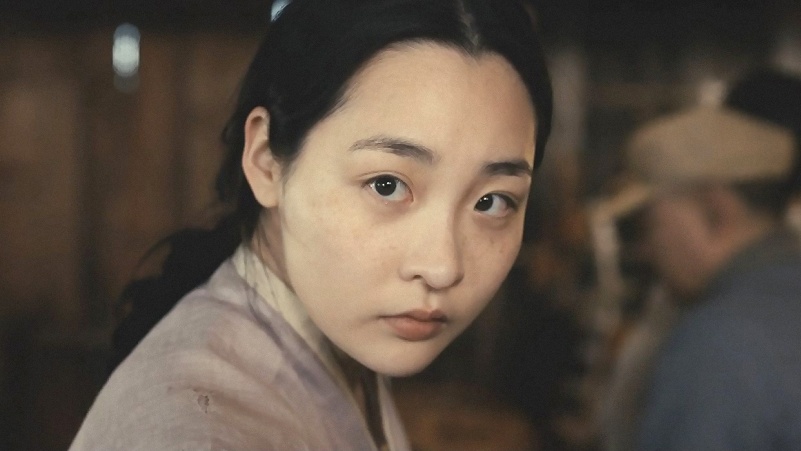 Meanwhile, a Christian church pastor named Baek Isak (Noh Sang Hyun) comes to stay at the small inn run by Sun Ja's mother. He has a health crisis and the two women save his life. When he learns of Kim Sun Ja's personal predicament, he nobly tries to give her advice about how to deal with the result of her sin, and then he offers to marry her. Kim Sun Ja ultimately agrees, realizing that if she does not marry
someone
she will be considered an outcast in Korea, and soon she, her mother, and her new kindly husband move to Osaka, Japan to start a new life. For years thereafter Sun Ja faces difficult times as a Korean immigrant living in a unfamiliar land, with an unfamiliar language and culture.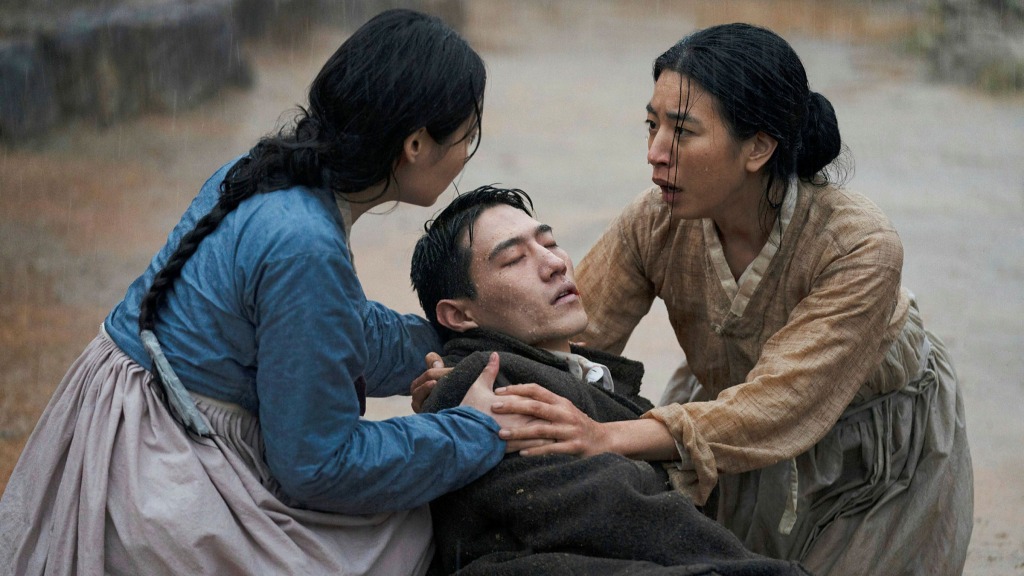 While we watch the beginning foundations of Sun Ja's life in Korea and Japan, her marriage, and the birth of her child, the drama cuts back and forth to the more modern time period of New York, USA, in the 1980's, where we meet her adult grandson, named Baek Solomon (Jin Ha), who is determined to succeed in the corporate world despite prejudice against Asian people.
A big hotel corporation wants to build a new hotel in Tokyo, but a Korean woman refuses to sell her land where the CEOs want the hotel to be built. Baek Solomon offers to his American bosses to travel to Tokyo and persuade the woman to sell her land to the hotel group (some parts of this story gave me mental flashbacks to Bae Yong Joon's classic
Hotelier
K-drama, filmed back in 2001!). In return he wants to be made a CEO, too, instead of being dismissed for promotions just because he is Asian. While in Japan Solomon also goes to see his family there, including grandma Sun Ja (played beautifully, of course, by Oscar winning actress Youn Yuh Jung). His family visits serve to humanize his character a bit, despite a more outward cold and calculating personality for the most part.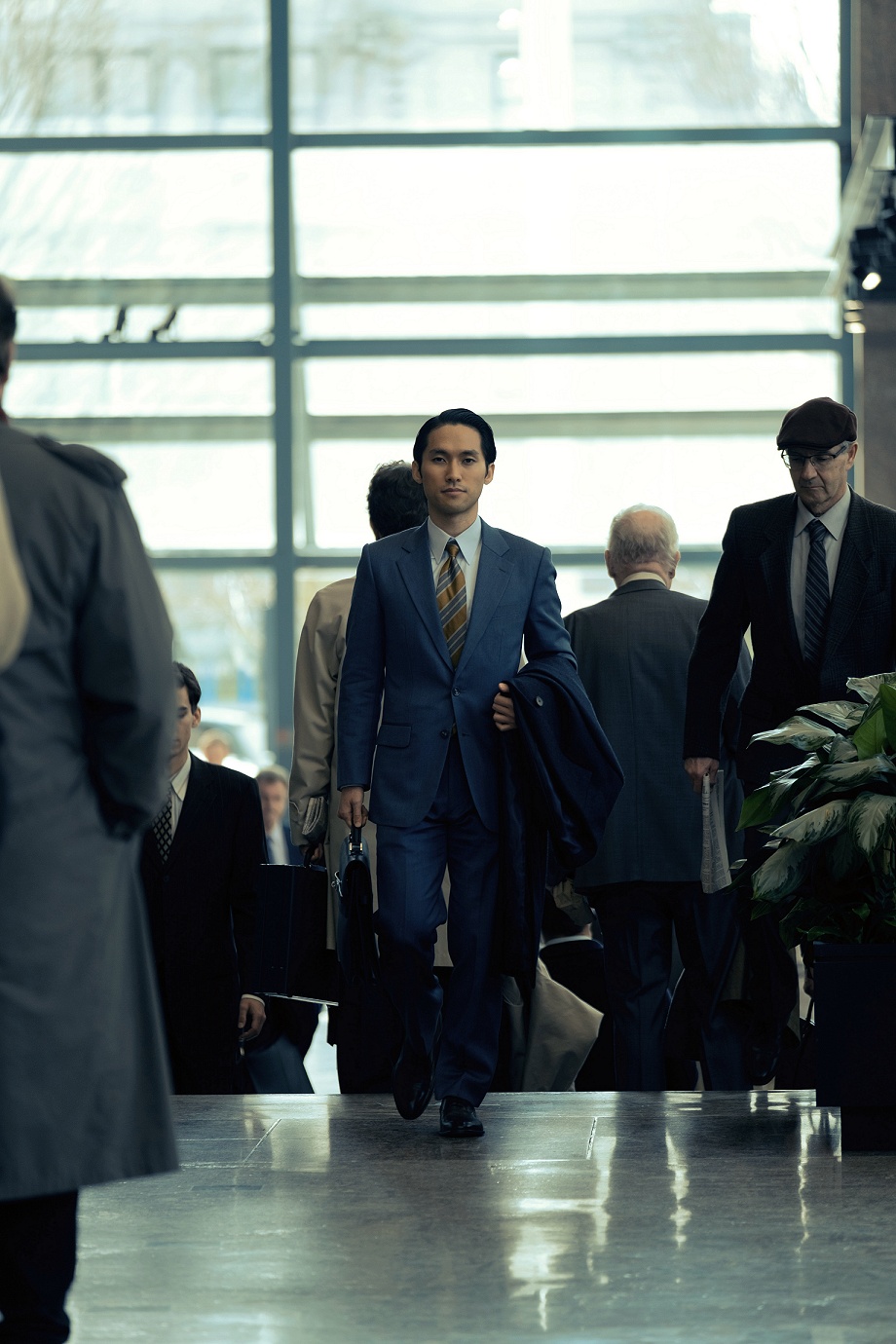 Although
Pachinko
is most of all a successful character sketch of one Korean woman, Sun Ja, trying to survive in early 20th century Korea and Japan, it is somewhat disturbing that the focus on Sun Ja suddenly shifts to another character closer to the end of the story. Precisely because the series makes it clear that it was
supposed
to be about Korean
women
who have managed to succeed in life, despite many difficult obstacles, it was unsettling to the overall feel of the drama whenever the focus turned more on the male characters. Does that sound too feminist? So be it.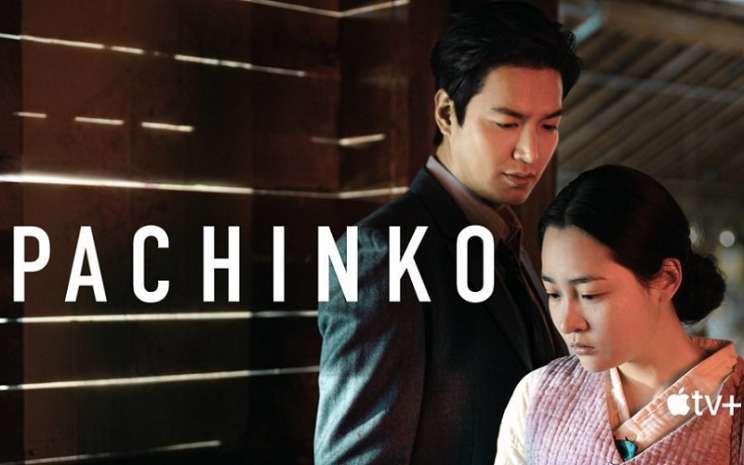 Actually, I would have preferred if the drama had remained in Japanese occupied Korea far more than it did, instead of switching the locales to Japan early on. The other Korean dramas I mentioned, above, focusing on this time period, did a much better job of exploring all the ramifications of the Japanese occupation of Joseon in the early 20th century. I think a definitive fiction-based narrative exploring that time period in depth is still awaiting a publication. In the meantime if you are interested in this time period I can highly recommend two non-fiction books with personal accounts of Koreans who lived through that trying time, and both are available on Amazon:
Under the Black Umbrella: Voices from Colonial Korea, 1910–1945
, by Hildi Kang, and
, by Dong Soo Kim, Ph.D. I devoured both books, they were totally fascinating!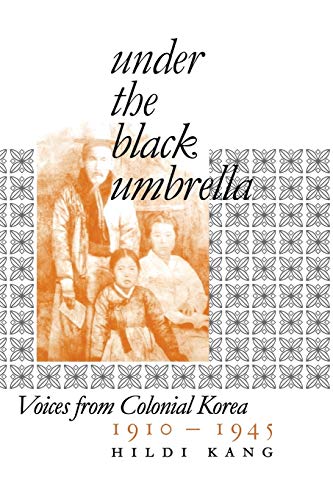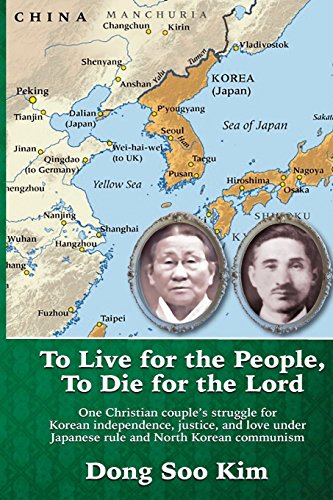 As for
Pachinko
in drama form, I wouldn't be surprised if they made a sequel, because some of the story lines remained a bit open-ended, left to your own interpretation. We shall see if a sequel comes to fruition. Meanwhile, check out the first eight episodes of
Pachinko
, and see if you enjoy it.