We also begin to follow the life of a Korean female doctor named Lee Young Jin (Lee Yo Won), who was raised by a Japanese general named Hiroshi (Lee Hae Young) after her parents were killed during a military invasion when she was a child. He prides himself on being a great adoptive father, so much so that he "allowed" her to continue to speak Korean instead of forcing her to learn Japanese, and also paid for her medical school and provides her a nice supportive home life with his housekeeper Kim Hyun Ok (Lee Young Sook) as a mother figure. Both of them are thrilled when a Japanese prosecutor named Fukuda (Lim Ju Hwan from
Tamra The Island
) shows a romantic interest in Young Jin.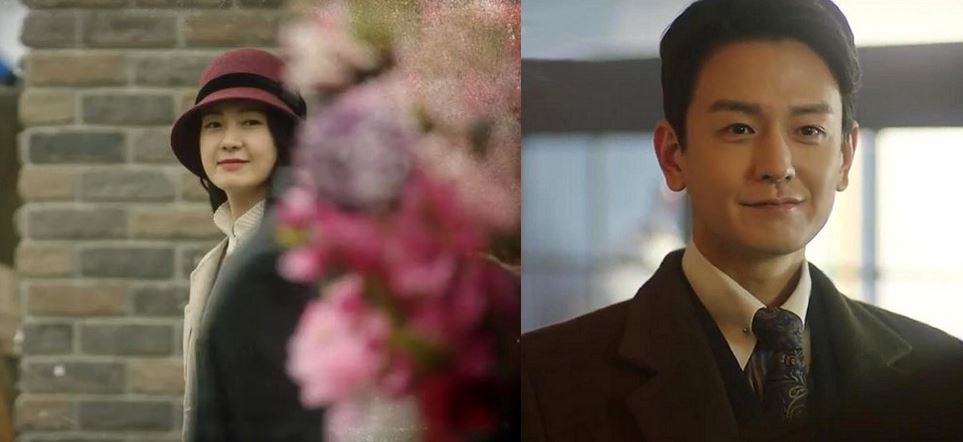 Lee Yo Won's & Lim Ju Hwan's Characters
Make A Cute Pair - But Not For Long!

In the beginning we get the feeling that Young Jin is non-political and will help anyone in medical need, whether Korean or Japanese. When a long time friend named Esther (Yoon Ji Hye) comes to visit her, with the intent to work at the same hospital she works in, Young Jin is at first overjoyed, but then becomes alarmed that her friend might be a secret agent working with the rebels. The woman is confronted and killed by Matsuura's cronies, and Young Jin appears shaken to her core. Esther is deemed to have been a mysterious double agent with the code name "Bluebird" (based on the novel
The Bluebird
by Maurice Maeterlinck), but was she really? There are a lot of secrets soon to be revealed, as Young Jin begins to slowly show some solidarity with the rebels, to the point that the audience begins to suspect SHE is the real "Bluebird".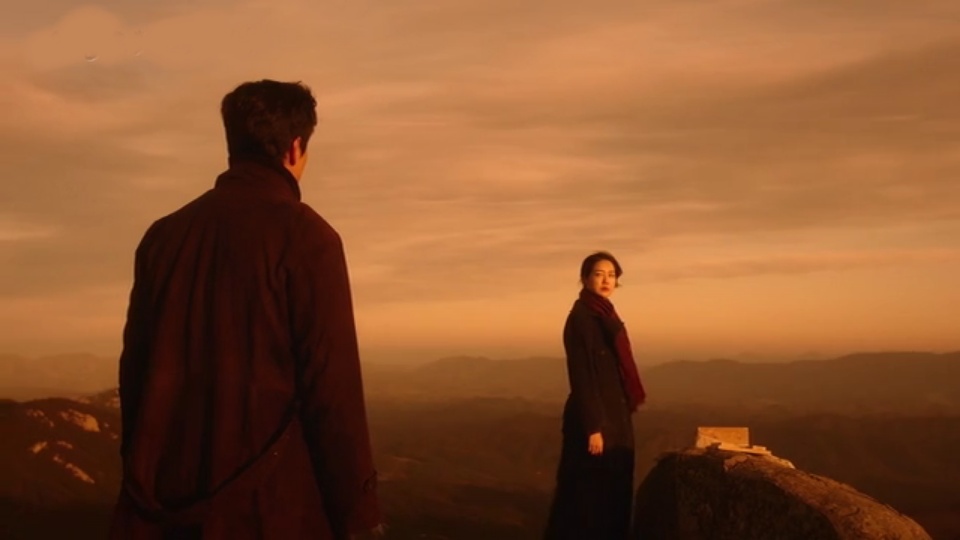 The Manchuria, China Scenes Were
Some Of The Most Beautiful
Young Jin quickly catches the eye of lead rebel Kim Won Bong because of her beauty and increasingly secretive lifestyle. All three of them - Young Jin, Won Bong, and Fukuda - end up in Manchuria, China on various missions - then go back to Korea with the balance of their relationships upset, perhaps permanently.
Eventually it becomes clear that Young Jin is a top secret agent appointed by the provisional Korean government heads, and she makes a decision to back Won Bong, and keep her distance from Fukuda. Fukuda's a very curious prosecutor, however -- he still seems to watch over her with a compassionate eye, and occasionally circumvents problems that come up for her in the city related to work and personal life. All along I thought of Fukuda as a kind of "narrator", observing everyone quietly with his wise eyes, but slow to act. He plays both sides against one another, which is odd for a Japanese man. (Perhaps because this actor had open heart surgery a few years ago they couldn't give him violent physical scenes, he always ended up being the Calm Observer).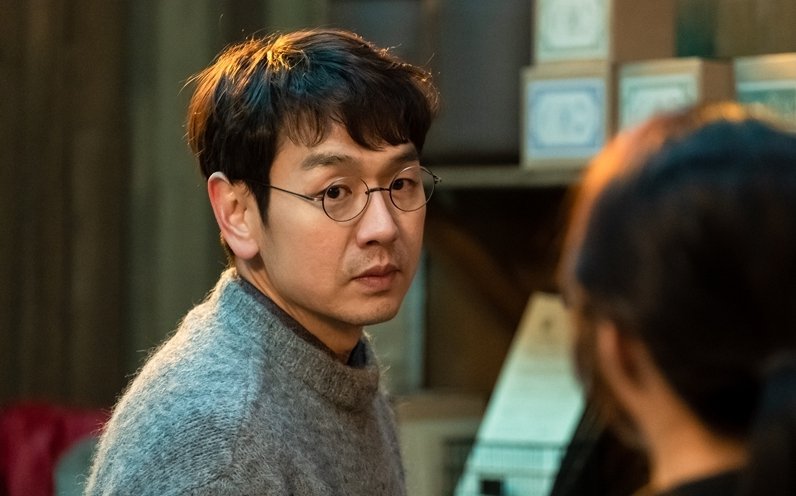 Kim Tae Woo In A Memorable Cameo Performance
This Actor Is Totally Fantastic in Everything!

Then Won Bong and Young Jin return to Manchuria together in search of hidden funds that are rumored to be at a distant camp there run by a rebel doctor named Yoo Tae Joon (Kim Tae Woo from
That Winter, The Wind Blows
and
Romance Is A Bonus Book
). The funds, about 6000 US dollars (a fortune in those days) are needed to purchase guns and ammunition and bombs to fight the Japanese back in Korea. However, before Won Bong and Young Jin can return to Korea a tragedy occurs and many people in the camp are killed, including Tae Joon and his wife. Young Jin is at least able to save their young daughter with her surgical skills.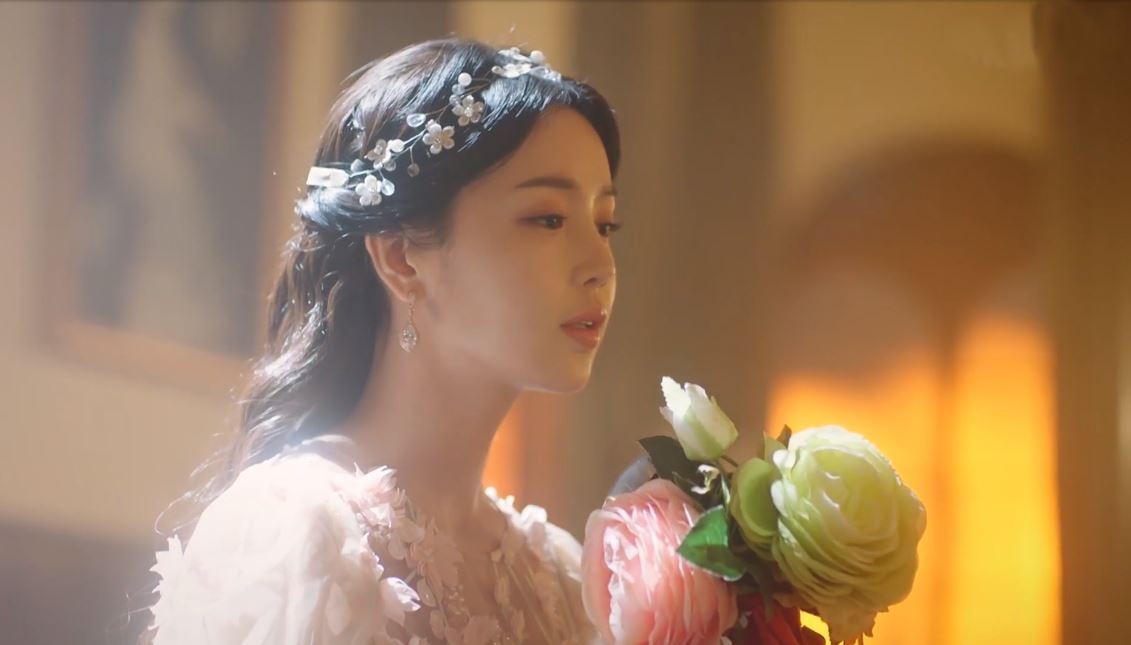 Gorgeous Nam Gyu Ri as Miki
She doesn't have to go up the elevator in this show!

With the fortune they now have, the rebellion against the Japanese in Gyeongseong goes full speed ahead. Leader after leader is assassinated in various ways, including a Japanese collaborator named Count Noda aka Song Byeong Soo (played creepily well by character actor Lee Han Wi from
Spring Waltz
and
Beethoven Virus
). This lousy human being had a beautiful daughter, a cabaret singer named Miki (Nam Gyu Ri, who got to wear the most fabulous period clothing, I just ogled all her gorgeous outfits!), and he had abused her regularly, so she actually sympathizes with the furtive actions of Won Bong and Young Jin, whom she had hired as her physician, to kill her own father (Ricin was put in the ice cubes of an alcoholic drink he was served by Won Bong). The cause of death cannot be determined because Miki orders her father cremated, but since Young Jin is still a trusted doctor she helps cover for the fact that he was poisoned, saying he had a heart attack instead.
One by one more Japanese officials and sadly some of the rebels die in the fight for freedom. Then Young Jin's own adoptive father Hiroshi turns against her and he is killed. After this, at an upcoming big party for Japanese government officials, Heroic Group plans a huge mass shooting / killing, but will it come off without a hitch, especially with the Japanese military standing guard outside? Will the horrible Matsuura finally bite the dust, or will he live another day to get his chance to kill Won Bong and Young Jin? What will happen to Fukuda, will he be able to slip away to begin a new life (perhaps with Miki, who has always had a crush on him), or will he be confronted and charged for siding with the rebels?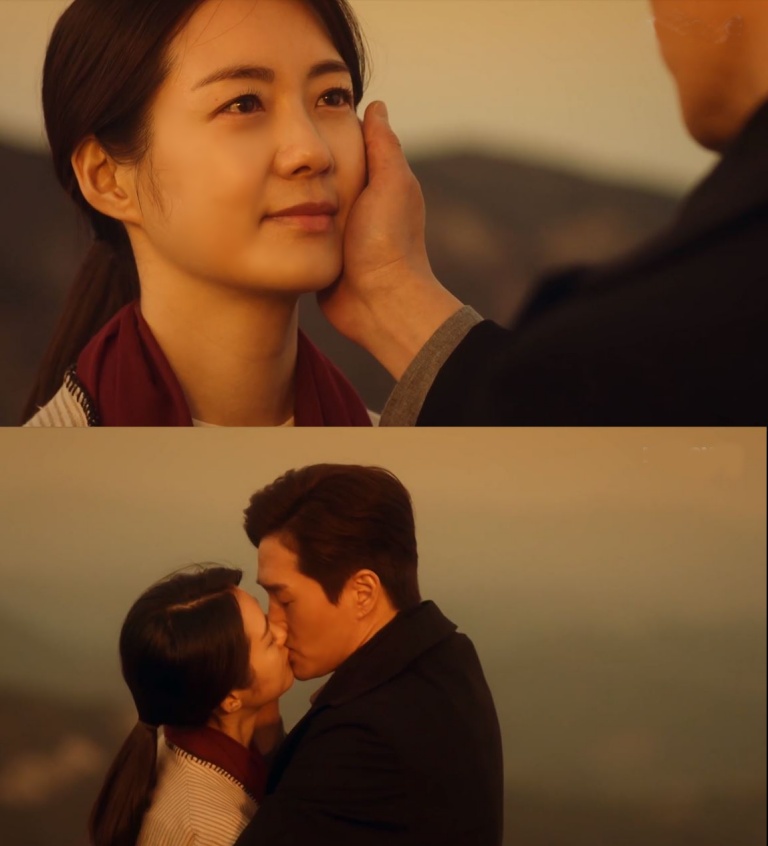 Different Dreams
kept me on the edge of my seat the entire time I watched it. The acting was out of this world realistic by everyone, principle actors and secondary actors. The sets and cars and buildings and clothes all looked authentic to the time period. I felt sad when this incredible drama ended; maybe someday, pretty please, there might be a ... SEQUEL? :)
We all know the true history of what happened in Korea in those years, but to see it portrayed with such perfection is rare, even in K-drama history. I will certainly be going back to re-watch favorite scenes in the future, or perhaps even re-watch the whole thing all over again! I really feel that this drama is equal in power to the classic
Sandglass
, but for the 21st Century. Don't miss it!
~~~~~~~
HOME TO KOREAN DRAMA REVIEWS
~~~~~~~