Disclaimer Up Front:
I watched this drama
Cinderella And Four Knights
(2016) mainly for leading lady Park So Dam. I just adore her freshness and sweetness and innate humor and tomboy personality - she's a refreshing break from all the glamour girls out there on the Korean drama scene today. She just seems more natural somehow, even down to not agreeing to plastic surgery and keeping her natural single eyelids instead of changing them to double eyelids like so many Korean actresses do today.
I first saw her in
Because It's The First Time
in 2015 and she was darling in it and won me over completely. Then I saw her in
Beautiful Mind
(2016) with Jang Hyuk, and she was wonderful in that drama as well, cementing my good opinion of her
;
that drama was one of the top five dramas of the 2016 Korean television drama season. This girl is going places when she achieves the high fortune of acting opposite the experienced Jang Hyuk so early in her career!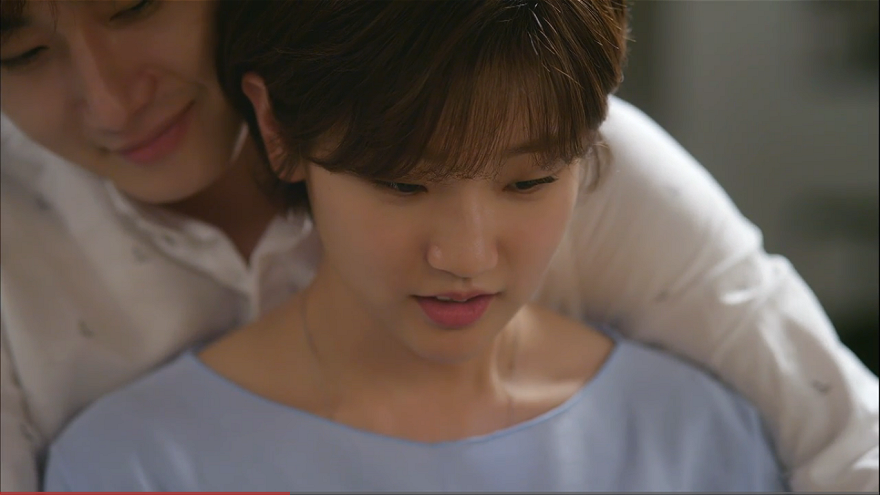 So now that we've gotten that out of the way, what is there to like about
Cinderella And Four Knights
? Well, first of all it was pre-produced (like
Descendants Of The Sun
earlier in 2016) so they could concentrate more on the finished product before releasing it to an airtime schedule. That also helps the continuity of a story and benefits the actors because they can get more sleep and look more rested during filming. The regular style of Korean drama producing means that for most shows the actors filmed their scenes only a week or two before that show's episodes air. The pressure must be daunting on everyone, actors and crew. Second of all it was based on a tried and true fairy tale formula, but with a twist
:
a Cinderella story, but with several "princes" being essentially interested in one Cinderella, very similar to other previous K-drama classics like
Boys Over Flowers
. So when writers know they have a good chance of having a successful drama, because the basic foundation of a classic story is well accepted year after year, then they are more confident in their product being picked up by stations and being performed well by carefully chosen actors.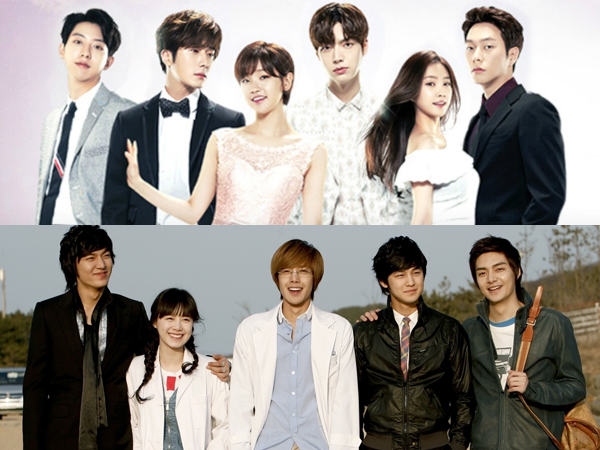 Cinderella Stories almost always do
well with new generations of viewers
The Story: Eun Ha Won (Park So Dam) is a high school student living oppressed by a selfish step-mother Park Soo Kyung (Choi Eun Kyung) and jealous step-sister Choi Yoona (Ko Bo Gyeol), who care nothing about her, and who put unreasonable demands on her, even though she works several part time jobs to contribute to the family income. Her tempestuous father Eun Gi Sang (Seo Hyun Chul), a construction worker, had abandoned her and her mother, mistakenly thinking that her mother had cheated on him with another man. So essentially Ha Won feels like an orphan, especially after her mother dies. She dreams of being a teacher, partly to prove herself to her beloved deceased mother; she loves to read and study, but she needs money for her education, since her father's abandonment leaves her penniless.

One day she meets the Chairman of Kang Enterprises (veteran actor Kim Yong Gun from Master's Sun) and he is impressed by her pluck, and he offers her the chance to live in his huge modern mansion and earn money for college if she accomplishes his desired goal of reuniting his three wayward grandsons, so that they become close to one another instead of fighting all the time. There is one condition to his offer: that she cannot date anyone among the grandsons because of her "inferior" social class! Since Ha Won sincerely is not interested in that (at least in the beginning!) she ultimately agrees to CEO Kang's offer.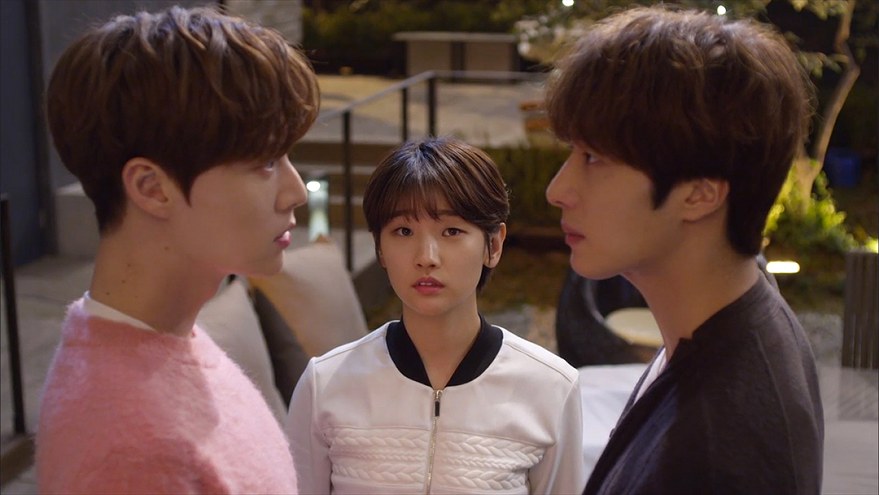 At the Sky House, as the Kang's mansion is called, she meets Kang Ji Woon (Jung Il Woo, our Scheduler from 49 Days), a soft-hearted but lonely wild-child rebel who loves his work as a car mechanic; sarcastic playboy Kang Hyun Min (Ahn Jae Hyun, who played Gianna Jun's younger brother in My Love From Another Star); a musical star Kang Seo Woo (Lee Jung Shin from Temptation), who is a top singer-songwriter but who is gentle and kind to Ha Won, and finally Lee Yoon Sung (Choi Min from Super Daddy 10), the Chairman's secretary and the aloof family's quiet but devoted bodyguard. It is revealed later he is the son of the current and fifth wife of CEO Kang, the avaricious Ji Hwa Ja (Kim Hye Ri). The fifth wife's ideal is to basically steal the inheritance of Kang Enterprises for her own son, and she tries to manipulate her son to secretly join her in her endeavors, biut Yoon Sung is too much a gentleman to do anything shady.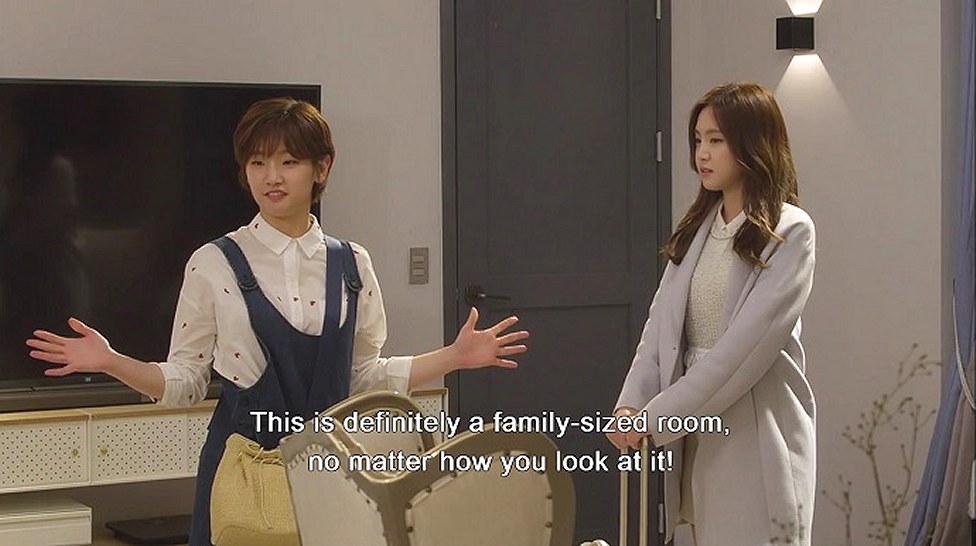 Also around for some fireworks, as all the guys in their own ways become entranced with Ha Won, is Hyun Min's old girlfriend, Park Hye Ji (Son Na Eun), a fashion designer, who tries hard to get Hyun Min to notice her again. She has her moments of jealousy, as all second female lead characters do, but rarely do her escapades turn outright ugly, like these types of characters do in other dramas.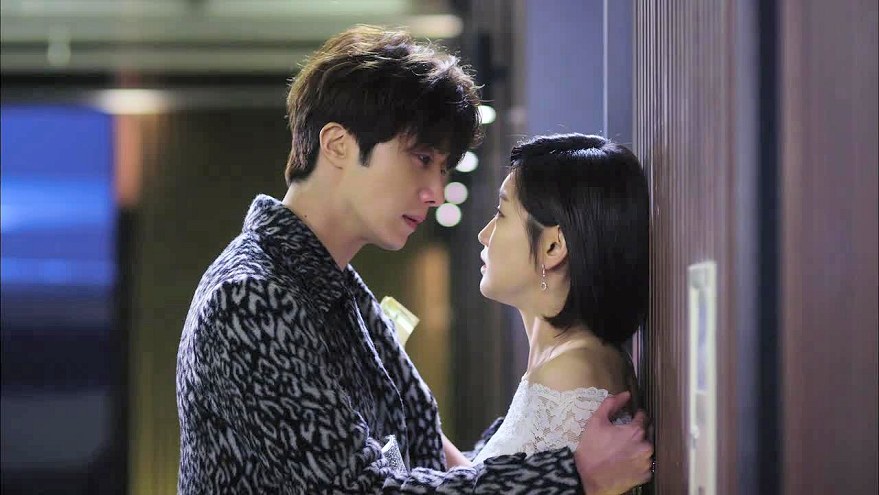 As is typical in most K-dramas, once the male characters start to realize that they have competition in winning the girl, they double their efforts to do so, and that results in even more fireworks, which I confess are fun to watch.

All through the drama the main charmer is Ha Won herself. She is just too pure of heart to be manipulated by any of them in any bad way, and she has to ultimately decide what she will do: choose the one she has really fallen in love with and risk CEO Kang kicking her out, thereby losing her money for college, or kowtowing to the CEO for the purpose of attaining the money alone. Will she ever be able to be a peacemaker among all the four "knights", so that they finally can feel like one big family? How can that happen when they all desire her in their own quiet ways?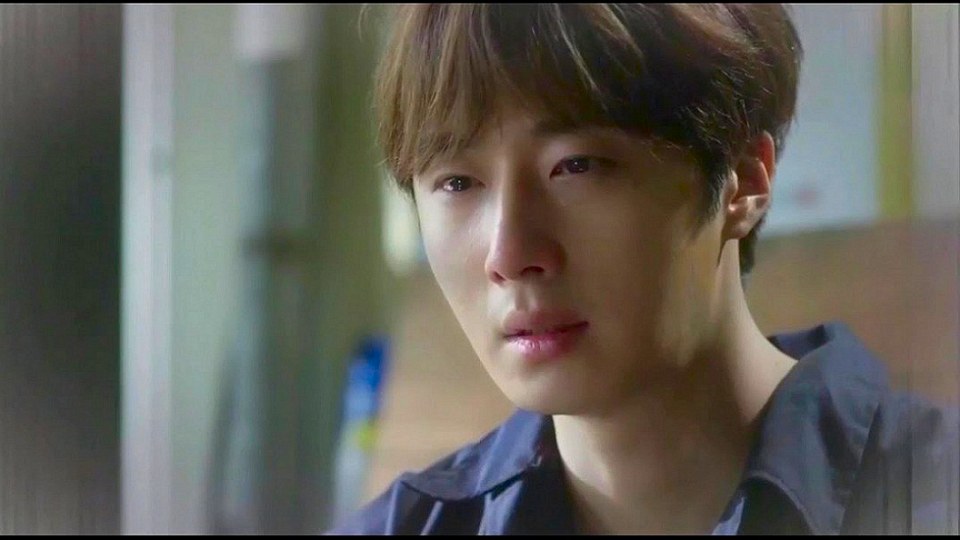 I miss my Scheduler, so I try to watch
him in every new drama he is cast in.
One of my favorite scenes is when Ha Won confronts a man who claims to be her real biological father, and she tells him off even before learning that one of the "knights" had gotten DNA test results that showed he was lying. "My mother would never have fallen in love with the likes of you!" she says to the man (who is really just trying to get money out of her, knowing where she now lives). The look in her knight's eyes as he looks at her with respect just touched my heart. I love scenes like that which show people admiring other people because of THE CONTENT OF THEIR CHARACTER and not just because of superficial looks alone. Even more importantly, could this new discovery lead to Ha Won reuniting and forgiving her real father, who had abandoned her and her mother due to jealousy?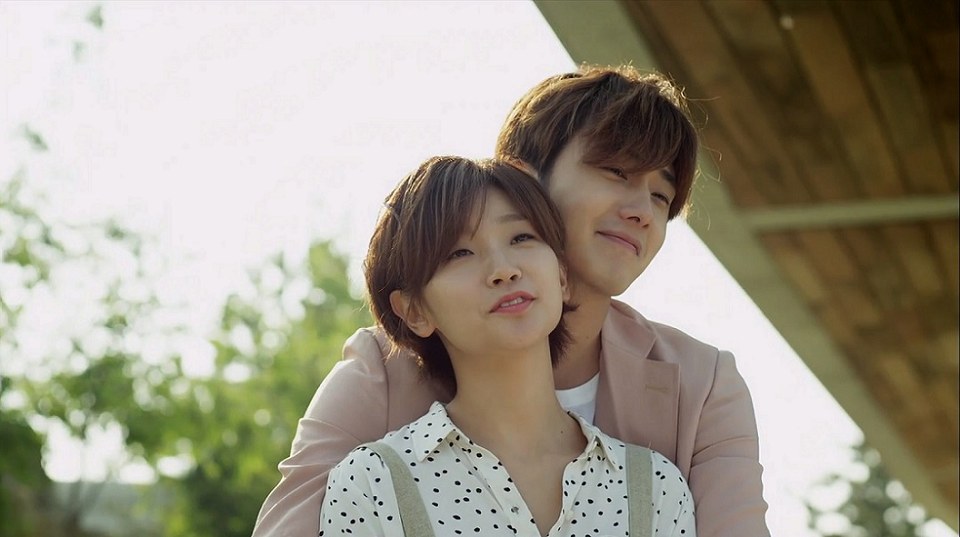 If you love fairy tales with twists be sure to put Cinderella And Four Knights on your K-drama queue. It's quite enjoyable and charming for the Young At Heart. And if you fall in love with Park So Dam because of this show then make sure to catch her in Beautiful Mind with Jang Hyuk. That role gives her even MORE to chew on. Yum! Yum!

~~~~~~~~~~

RETURN TO KOREAN DRAMA REVIEWS

~~~~~~~~~~

Song and Scenes from Cinderella and Four Knights