THE STORY
:
In May, 1980, medical college student Hwang Hee Tae (Lee Do Hyun) is a nice but rather cocky young fellow living in the city of Seoul to finish his degree, but he also loves song-writing and playing the guitar. He doesn't tell his family that he has delayed getting his medical degree officially just because he wants to enter and win a songwriting contest at his college, and he wouldn't be able to compete for it if he graduated on time! Then a good friend of his, a woman named Jang Seok Chul (Kim In Sun), gets involved with the protest movement against the military dictatorship of the current government regime, and is badly injured, to the point of drifting in and out of a coma. Shaken to his core, partly because he blamed himself for not being able to treat her injuries effectively, Hee Tae tries to transfer his friend to the Gwangju Peace Hospital, in the city where his family lives, since it has better long range care for patients. He even sells his own luxury car to pay her medical bills and transfer costs, but he also knows that that money alone won't be enough to pay for her long term care going forward. He will need financial help from his well-off, tyrannical father, Hwang Ki Nam (Oh Man Seok), who is a powerful government official in the top echelon of the ruling political dictatorship. When he returns to Gwangju and tells his father he needs financial help, and his father becomes irate when he learns his son has still not earned his official medical degree, Hee Tae knows his stern father will come up with difficult demands if he is to give him the money for his friend's care.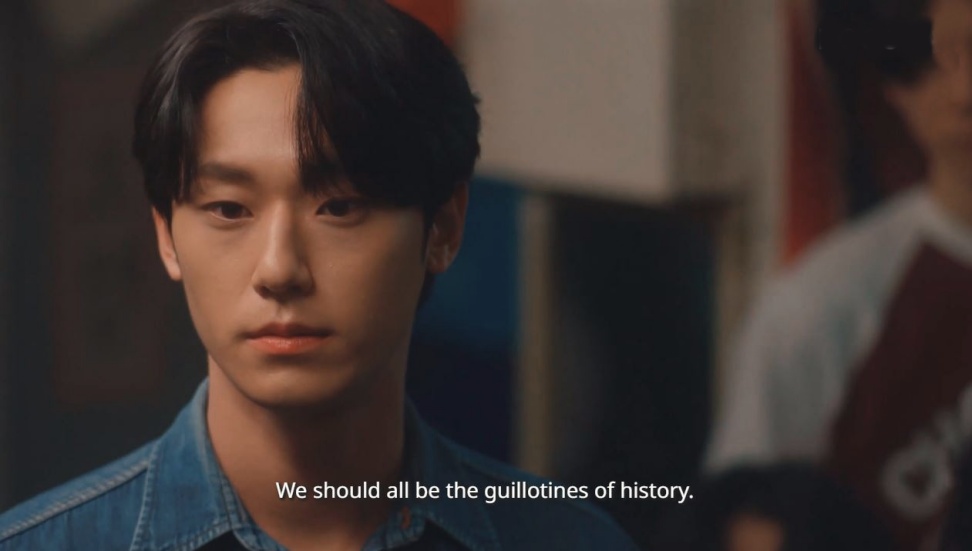 And so it happens that Ki Nam demands that his son finish his degree and settle down to marry the daughter of an industrialist he knows, named Lee Chang Keun (Eom Hyo Seop). This daughter, Lee Soo Ryeon (Keum Sae Rok), has a secret life as a protest warrior against the government, and has no interest in an arranged marriage, certainly not to the son of Hwang Ki Nam, whom everyone knows hates the democratic protest movement with a passion.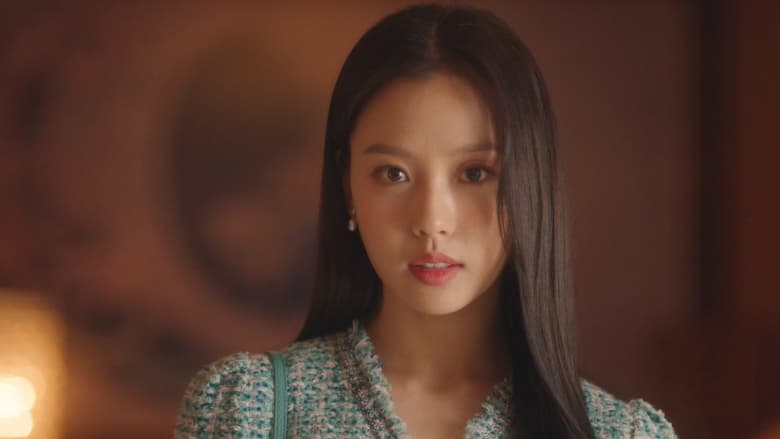 Soo Ryeon has a close friend named Kim Myung Hee (Go Min Si) who is a nurse, and who was just accepted to medical school in Germany. The Catholic church she goes to says it will help sponsor her to get her degree. However, she and her family are poor and can't afford the over 800 US dollar plane ticket to Europe. (I wondered why the Catholic church didn't just pay for that!). Soo Ryeon, whose father wants her to marry Hee Tae now, comes up with the idea that Myung Hee should go on blind dates with Hee Tae instead, pretending to be her. Hee Tae has no idea what Soo Ryeon looks like. "Do things to annoy him and he'll break the engagement after three dates", says Soo Ryeon, laughing. "Then I'll give you the money for the plane ticket." Soo Ryeon can't resist the opportunity and agrees. They dress her up in some of Soo Ryeon's nicest clothes, and off Myung Hee goes to her first dinner date with a man she has never met before.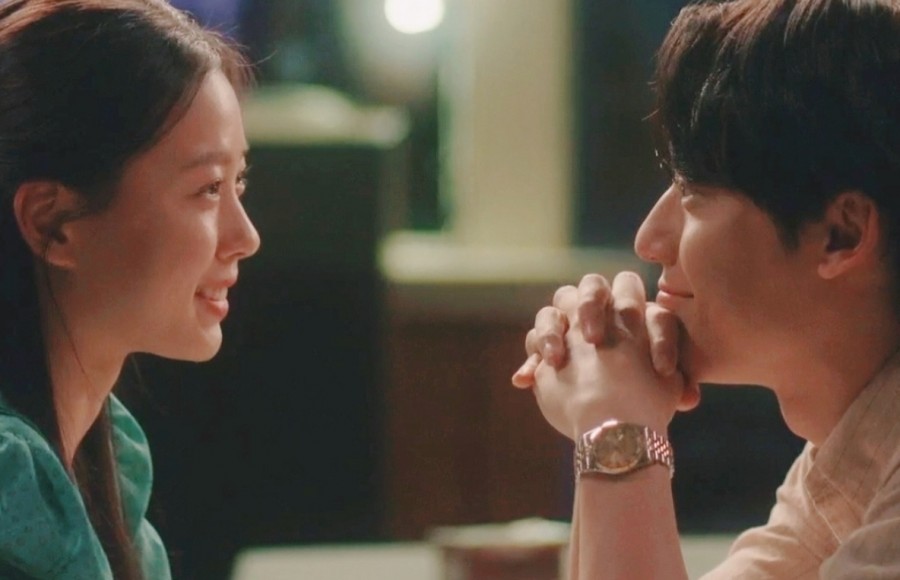 However, it seems Hee Tae has already seen Myung Hee twice before, and been greatly intrigued by her beauty and lively spirit. The first time was when he saw her in the Gwangju Peace Hospital successfully reprimanding an unruly patient. The second time was when, on the way to his date with "Soo Ryeon", he had seen her rush to a little boy hit by a car, in an effort to try and help him recover. When Hee Tae shows up at the restaurant for the date afterward, and sees this same lady sitting down at his table with him, he is secretly thrilled. Maybe it wouldn't be too bad after all to marry this beauty! Myung Hee tries to make Hee Tae dislike her, but it doesn't work. He likes her even more! Eventually a mutual admiration society starts up between them, and the real Soo Ryeon's plans to get rid of Hee Tae as a marriage partner seem to be completely ruined. Wistfully watching this all develop from the sidelines is Soo Ryeon's older brother Lee Soo Chan (Lee Sang Yi) who has obviously been in love with Myung Hee for a long time. Now someone else is stealing her heart.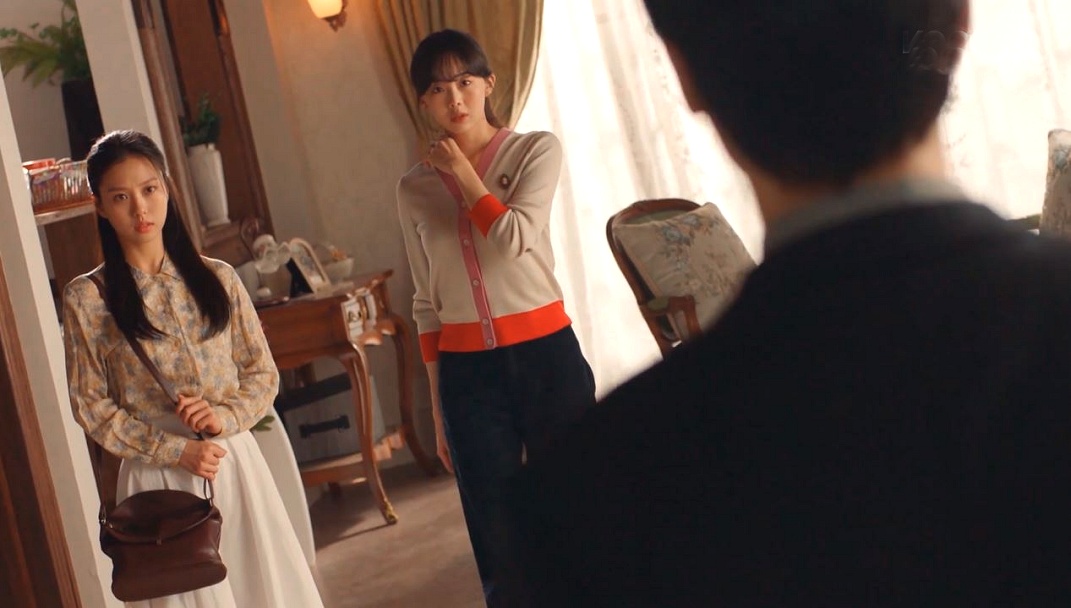 Then one day both Soo Ryeon and Myung Hee enter her house together and Hee Tae is inside, having a conversation with Soo Ryeon's father. The girls are shocked! Hee Tae looks at them both, sizes up the situation immediately, knows he was lied to, yet greets Soo Ryeon as if she is the girl he has been meeting all along. What a gentleman! The father is completely fooled by his reaction. Hee Tae glances over at Myung Hee and smiles. He's not about to give her secret away. But will Myung Hee still get the 800 US dollar airfare to Germany, since Soo Ryeon's plan was ultimately destroyed by fate? Now that Hee Tae and Myung Hee are in love will the planned wedding between Soo Ryeon and Hee Tae still go off as the two busybody fathers desire?
Remember Transistor Radios
And Cassette Players? ;)
Remember "The Rose"?
("Only Yesterday" Studio Ghibli Deja Vu!)

Eventually, like all the best laid plans of mice and men in Korean dramas, the fathers discover the truth, and Ki Nam in particular is furious. He even becomes violent toward his son. He wants to get Myung Hee out of the way for good - via death if possible! - and to force Soo Ryeon to give up her protest work with the democratization programs permanently. An engagement party is forced on the young people but their hearts are strained by all the pressure to live contrary to their hopes and dreams for the future.
The uprising in Gwangju is also accelerating and everyone in both Soo Ryeon's and Myung Hee's families are affected. Few can afford to ignore the politics of all the upheavals going on all around them. The hospital Myung Hee works in floods with patients who were hurt at riots. Everyone must take a side: for the dictatorship, or for freedom. All the stresses tear Myung Hee and Hee Tae apart for awhile, but their love for one another is so strong it seems it might be able to be ultimately victorious after all? Or will tragedy strike anyway, despite all their efforts to avoid it? How will the uprising affect their extended families, including Hee Tae's stepmother Song Hae Ryeong (Shim Yi Young, who played the ditzy aunt in
The Suspicious Housekeeper
), his estranged younger stepbrother Hwang Jae Tae (Choi Seung Hun), and Myung Hee's crippled father Kim Hyeon Cheo (Kim Won Hae,
Nine: Nine Time Travels
), sweet mother Choi Soon Nyeo (Hwang Young Hee,
Beethoven Virus
), little brother Kim Myung Soo (Jo Yi Hyun, award winning performance), and her mentally ailing grandmother (Park Hye Jin)? Will Myung Hee's friend Soo Ryeon still continue to work for the democratic movement despite all odds? Will her kind brother Lee Soo Chan ever come to terms with his unrequited love for Myung Hee? And what about Myung Hee's dream to go to medical school in Germany? Does she still want to go when everyone she loves needs her so much more in Korea?