All the lead performers and supporting cast were uniformly excellent, with a lot of my long time favorite actors featured; when many well-loved character actors and actresses popped up in various scenes, in cameo roles to surprise me, every time it happened I smiled and clapped. I was especially delighted to see actor Park Joo Hyung show up as a randy store manager; this fine actor had played Prince Imhae so unforgettably well in
The King's Face
. I howled with laughter when his obnoxious character received his comeuppance in an ingeniously funny way in
Mystic Pop-Up Bar
.
:)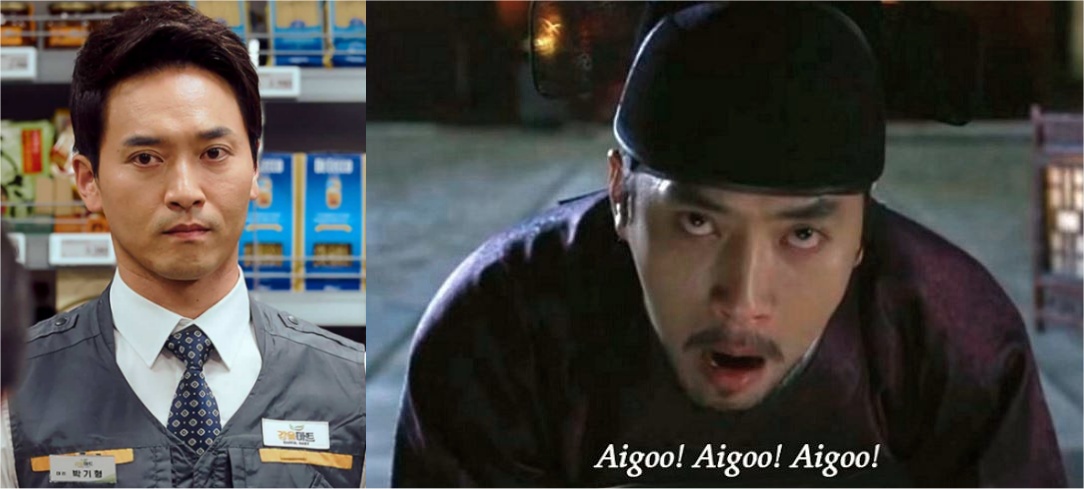 Come On, Korea! Give This Great Actor A First Male Lead Role!
He Deserves It!
Our three well experienced leads were perfect for their roles, including beautiful Hwang Jung Eum (
She Was Pretty
,
Can You Hear My Heart?
,
Kill Me Heal Me
), the brilliant, prolific Choi Won Young (
Love In Memory
,
Twenty Again
,
Kill Me Heal Me
,
Heirs
,
Hello Monster
,
Three Days
,
While You Were Sleeping
,
Where Stars Land
), and darling young actor - singer Yook Sung Jae (
Goblin
,
The Village: Achiara's Secret
,
Who Are You?
) from the boy idol group BTOB. After he finished this drama he enlisted in the Korean military for his two year required service; how I missed him! He can play funny, he can play tragic, he can play tender, he can play compassionate, he can play quirky romantic, and he can do great physical stunts as well: what's not to love about Yook Sung Jae?

Mystic Pop-Up Bar Music Video

The Story:


Five hundred years ago in Old Joseon a sweet girl named Young Weol Joo (Park Si Eun,
Pride And Prejudice
,
The Crowned Clown
) is the daughter of a talented shaman (Kim Hee Jung,
Gu Family Book
); however, Weol Joo seems to be developing even better divination / spiritual skills than her mother. She is kind and good at heart, and helps poor village people with their personal / spiritual problems for free whenever she can.
When the Crown Prince Yi Hon (Song Geon Hee) of the kingdom falls into a deep coma his mother the Queen (Park Eun Hye) suspects evil spirits might be afflicting her son; she hears about Weol Joo's healing skills through palace gossip, and requests her presence in the palace, to try and bring her son some inner peace so that hopefully he can be restored to full health again.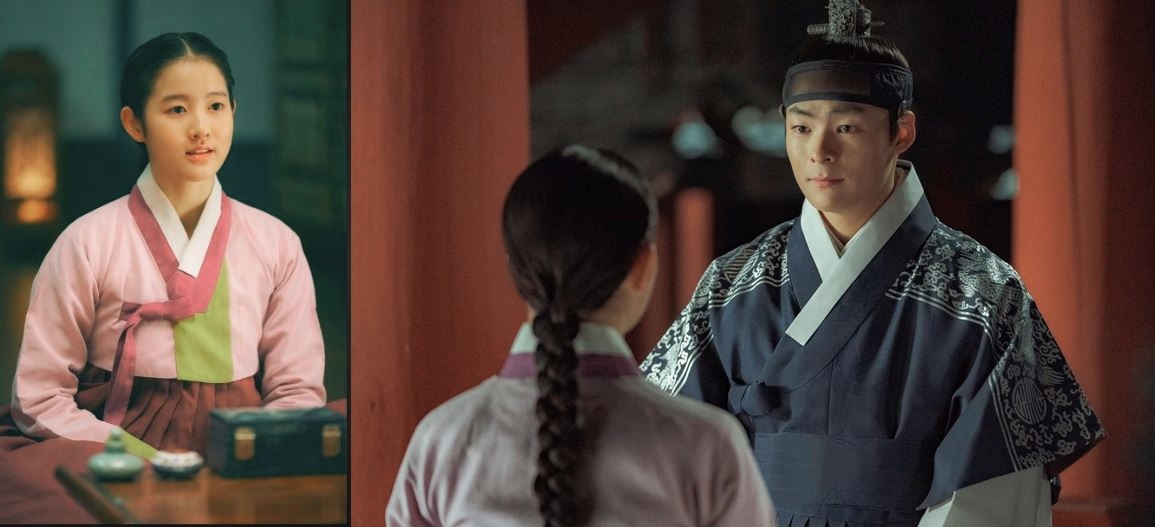 Weol Joo sits with the crown prince day after day, holding his hand, trying to keep any bad spirits away from him. Finally he starts to move a little and even smile in his sleep, squeezing her hand, indicating that he hasn't been brain damaged by the coma and that he might soon wake up. The Queen is excited by her son's progress, and prepares expensive gifts for Weol Joo, in gratitude for her patience in dealing with her son's life-threatening situation. Weol Joo tells the Queen that she doesn't need any pay, that she just had to calm some vexing spirits who were plaguing him. The Prince wakes up and we soon realize that he has fallen in love with Weol Joo! However, the local villagers are now jealous of Weol Joo's popularity at the palace, and they accuse her of deliberately seducing the Prince!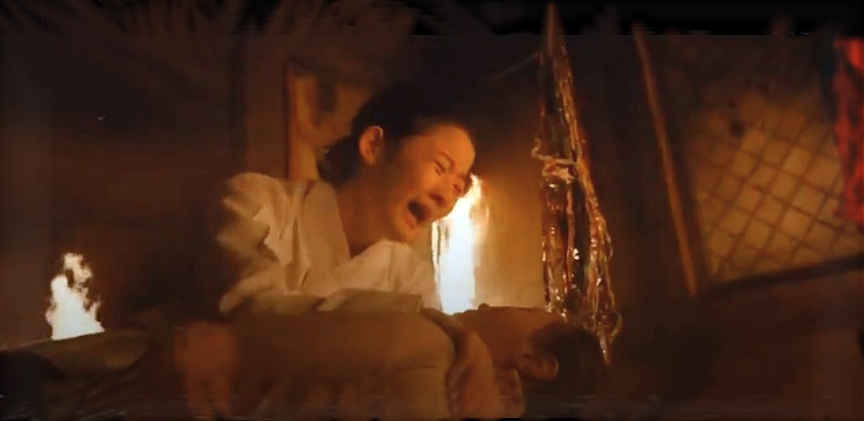 Weol Joo's mother senses that her daughter's life might be in danger from the jealous villagers and she tells Weol Joo to leave their home to go and stay at her uncle's house until the gossip dies down. As she obeys her mother and heads for her uncle's house Weol Joo hears people crying out, "Fire! Fire!" and she turns around and realizes that it's her own home that has been set ablaze. She runs back to her house and finds her mother killed by smoke inhalation and flames. Her mother had sacrificed herself to save her daughter. Distraught and furious, Weol Joo leaves the village, climbs up a hill, curses her mother's murderers, and hangs herself from a "healing tree" that the villagers used to give gifts to their imagined "gods". When the Prince hears of her demise he weeps uncontrollably.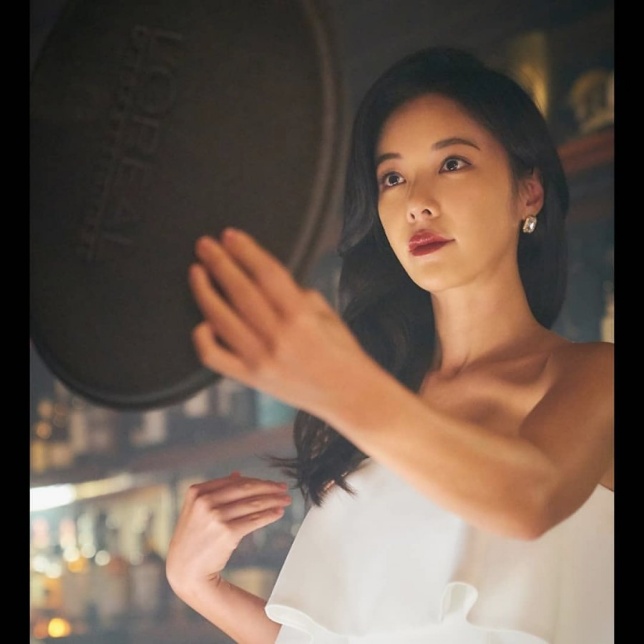 Weol Joo's spirit travels five hundred years into the future, and there, in a reincarnated body (played by Hwang Jung Eum), she opens a nightly tent pop-up bar on a Seoul street corner. We learn that because she had cursed her enemies, which had resulted in their premature deaths, that she had been ordered in the interim years to heal the personal grievances and grudges of 100,000 customers who appear in her tent restaurant at night and talk over their personal problems to her. Apparently Weol Joo did a superb job listening to and helping her customers over the years that when we meet her again she has only ten more customers left to help before she can be forgiven for her past sin and earn her happy eternal rest. (
I'm sure glad Christianity is a
much
easier faith to follow for getting into heaven after death, without having to rely on any good works to justify us; only faith in Jesus saves!
).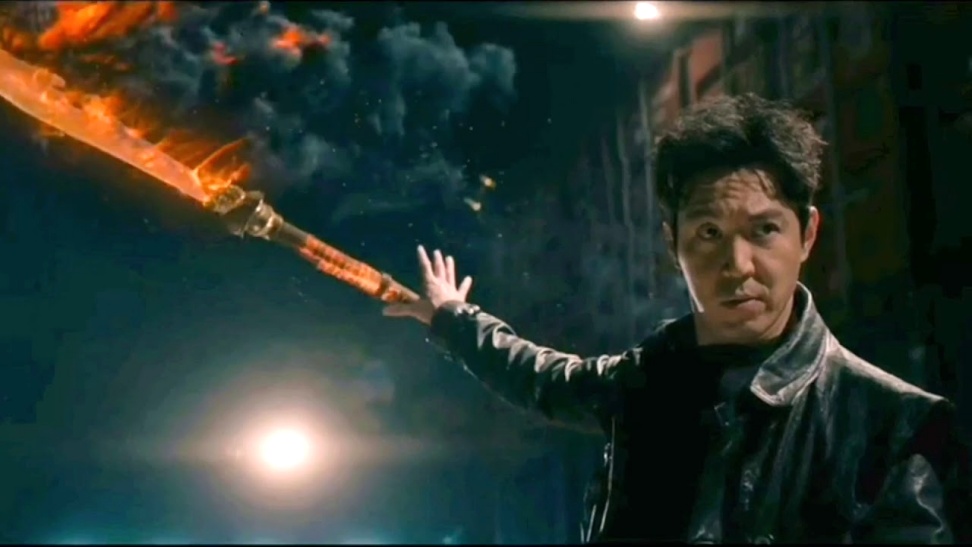 Weol Joo has an enigmatic helper in her nightly pop-up restaurant bar named Manager Gwi (Choi Won Young). We learn that in his past life he had been a police detective in old Joseon, and those skills sometimes come in handy when Weol Joo is confronted by threatening situations in her goal of finally helping those 100,000 customers.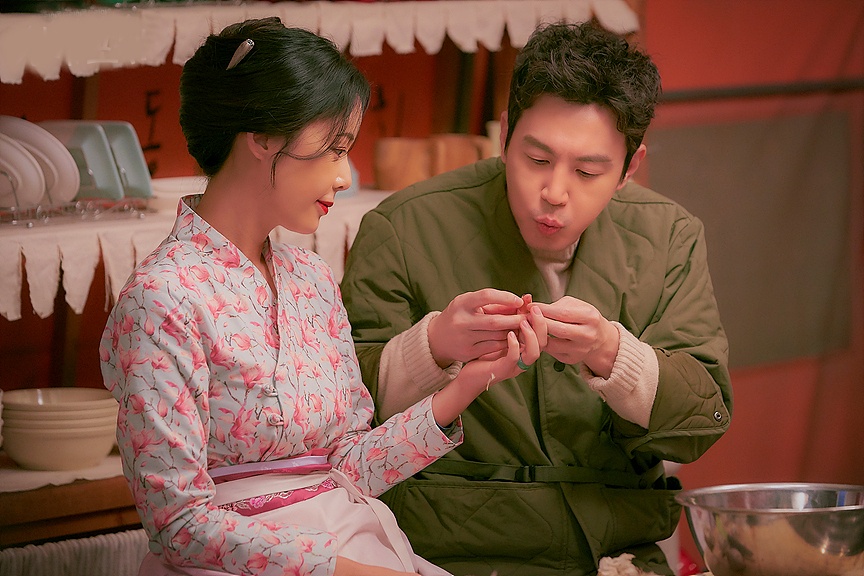 Gwi can be quite comical in his reactions to Weol Joo, and she, in turn, is often intrigued by him, perhaps in quiet moments even attracted to him. We begin to wonder if they knew each other, or perhaps even loved one another, in their past lives. Hmmmm ....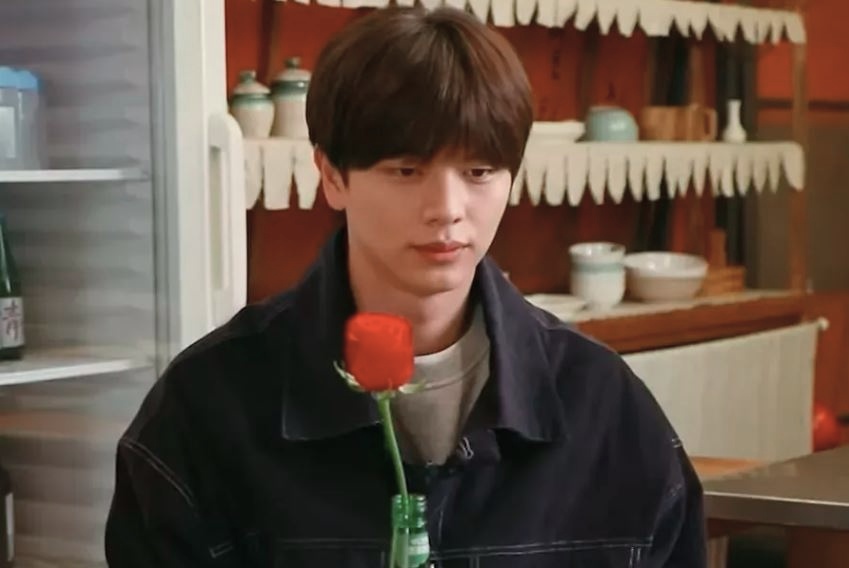 Early on in our modern story Weol Joo hires a young man named Han Kang Bae (Yook Sung Jae) to work as a waiter in her Mystic pop-up tent bar. He has been working in a supermarket during the day, but also is not averse to making more money working at night, especially with two such intriguing personalities like Weol Joo and Gwi at the helm. Weol Joo is thrilled at learning about Kang Bae's special skill: with most people, when he touches them, they immediately start to reveal secrets about their lives and inner thoughts. This provides Weol Joo with more potential customers quickly, whom she can try to help, to earn her way to heaven. Just hand them a plate of food or a drink, casually touch their shoulders, and immediately folks start blubbering their secrets out loud to Kang Bae, and by extension Weol Joo and Gwi, who stand nearby. Then Weol Joo can step in and help those customers in need.
As Weol Joo finishes up her work cases with her two helpers, the young Kang Bae seems to have time to grow some feelings for a female security guard named Kang Yeo Rin (Jung Dah Eun). She is a bit prickly in personality but over time warms to him, too. It's fun to watch their unusual relationship flower. Really, what girl could possibly resist him? He's just too cute for words!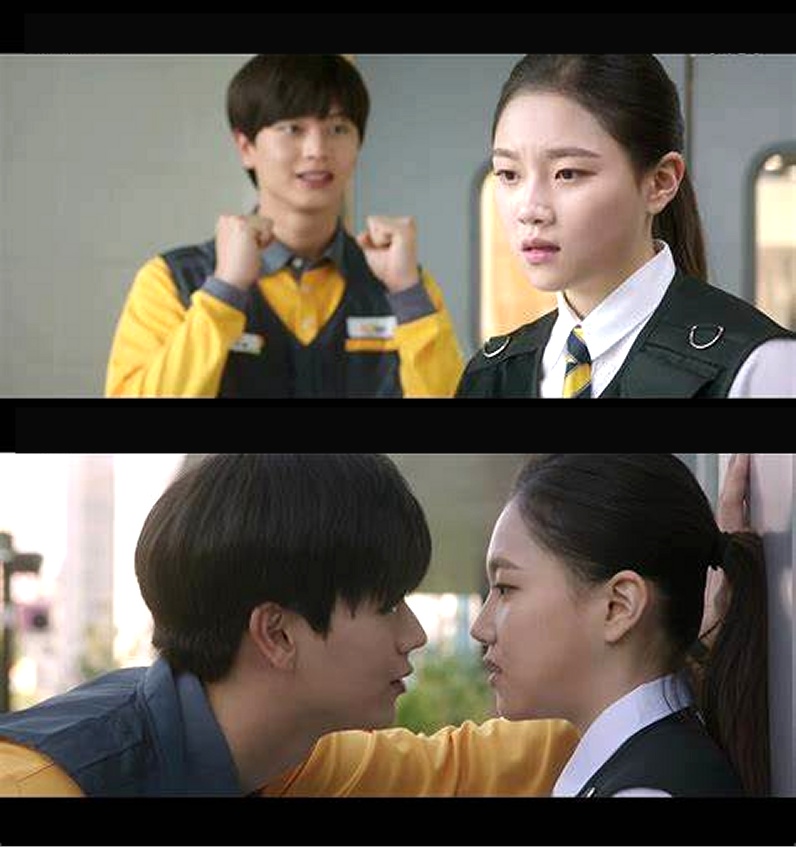 As each case is solved, wonderful slapstick comedy results by our three leads, and a few sad moments as well. Sometimes, if they over-extend themselves on a case, the Angel of Death (fun character actor Lee Joon Hyuk from
The Wind Blows
and
Moonlight Drawn By Clouds
) steps in and corrects them and tells them what they need to do differently in order to win the case.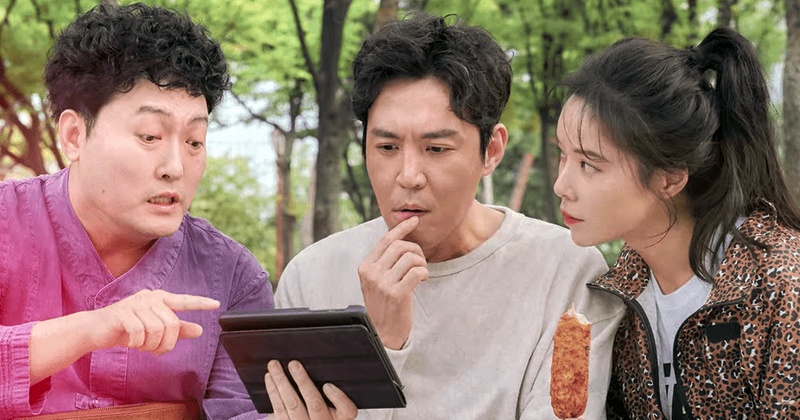 Some of the cases Weol Joo solves involve humans, and some of them are for spirits in "purgatory" who yearn to go to heaven but have grudges or relationship problems that need to be healed first before they can transition to eternal peace. In one case Weol Joo even saves the life of Kang Bae's best male friend, who works at the supermarket with him, named Choi Jin Dong (Ahn Tae Hwan). Another employee at the supermarket, Song Mi Ran (Park Ha Na), is helped by Weol Joo when she exposes a store manager named Park who is sexually molesting Mi Ran, and deals with him in a brilliant way. Buh-bye, perv! In yet another case Weol Joo helps a married couple (Tae In Ho, Ha Shi Eun) who have a grudge because they can't get pregnant, and due to Weol Joo's interception for them in the spirit world they finally become pregnant. In yet another case Weol Joo reunites a grieving widower named Oh Sang Gun (Oh Man Seok), who is getting Alzheimer's, with the spirit of his late wife Jin Suk (Lee Ji Hyun), who only wants him to heal from his grief and move into a nursing home. He fulfills his dead wife's wishes for him.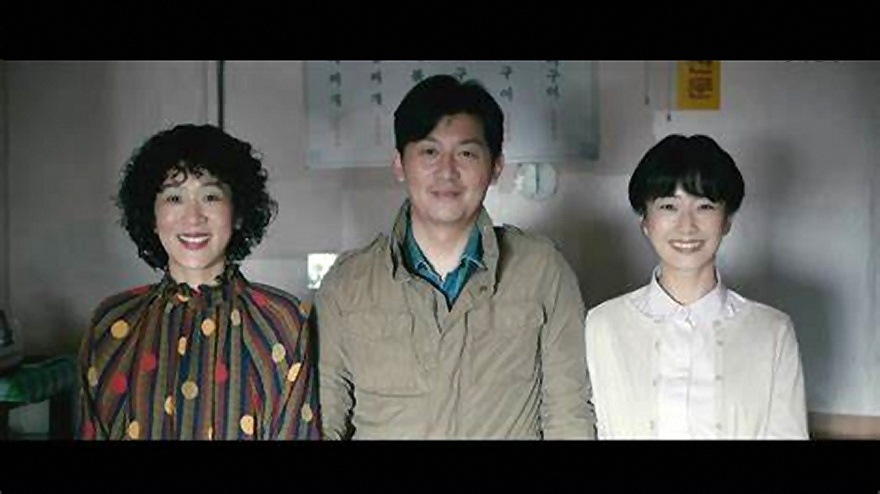 Perhaps the most moving of the cases involves the heavy guilt of a middle-aged woman named Ms Andong (Baek Ji Won,
Snowdrop
,
Encounter
,
Beautiful Mind
) who had in the past come between the love relationship of her best friend Eun Su (Kwak Sun Young) and her sweetheart / husband Ko Dong Gil (Kang Shin Chul), because she had secretly loved him first, but he had chosen Eun Su instead. Ms Andong's jealousy indirectly ends up causing the early death of her best friend. Weol Joo allows Ms Andong to make peace with the dead spirit of her best friend. In probably the funniest case a group of dead old grandpa spirits have to compete in sports in order to provide their loved ones who are still living the chance at winning a million dollar lottery. (
PCH, you should have advertised on that episode!
). Who will seize the prize?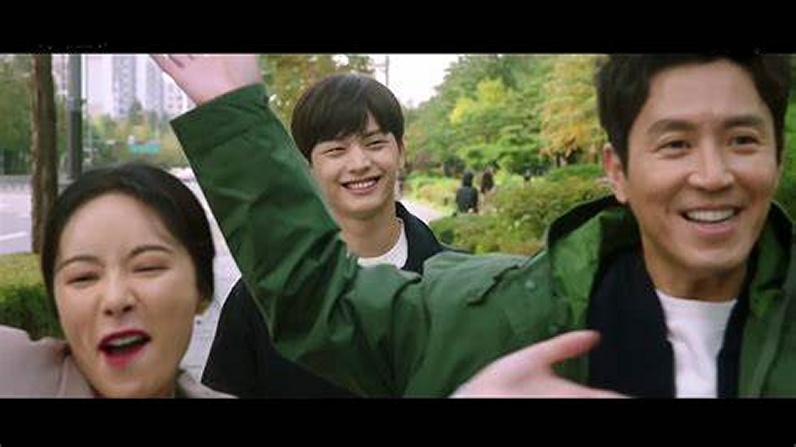 As the time approaches when Weol Joo is about to heal her 100,000th customer, and she will have to leave earth and go to her eternal happiness in heaven, what deep secrets between the three managers of the Mystic Pop-Up Bar will be revealed? Will they all go to heaven because they can't bear to be parted, or will some stay behind? You'll have to watch this delectable, well-written series to find out; I don't give out end spoilers. Currently the series is still available on Netflix streaming, but who knows for how long? They seem to remove everything but 2009's classic
Boys Over Flowers
eventually, so don't wait to check it out if you are interested in watching another great Korean drama that sparkles. Enjoy!
~~~~~~~~~

HOME TO KOREAN DRAMA REVIEWS

~~~~~~~~~

Photo Gallery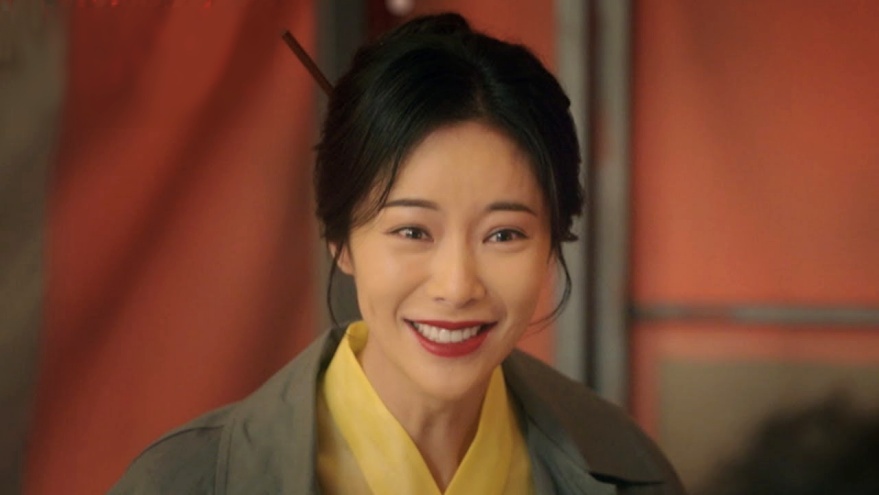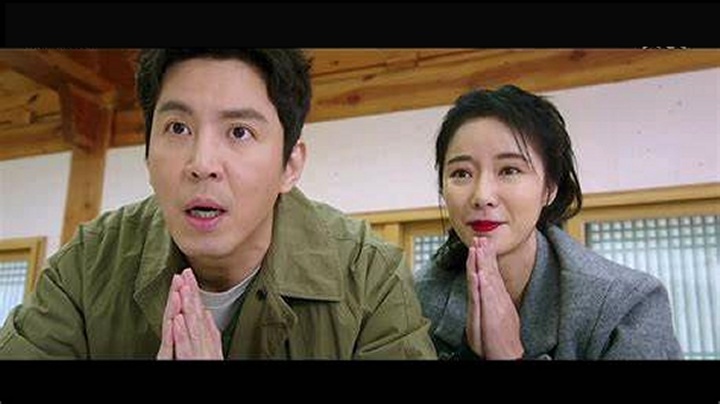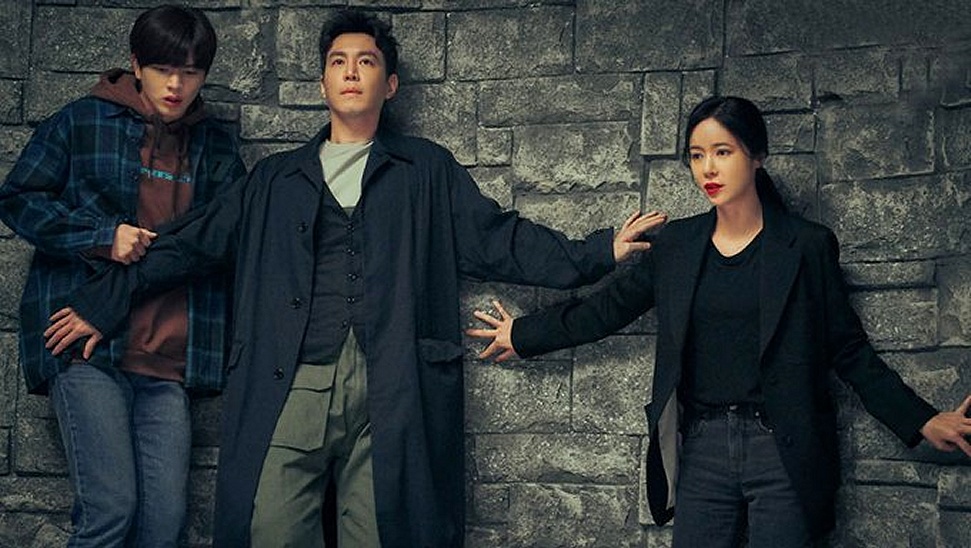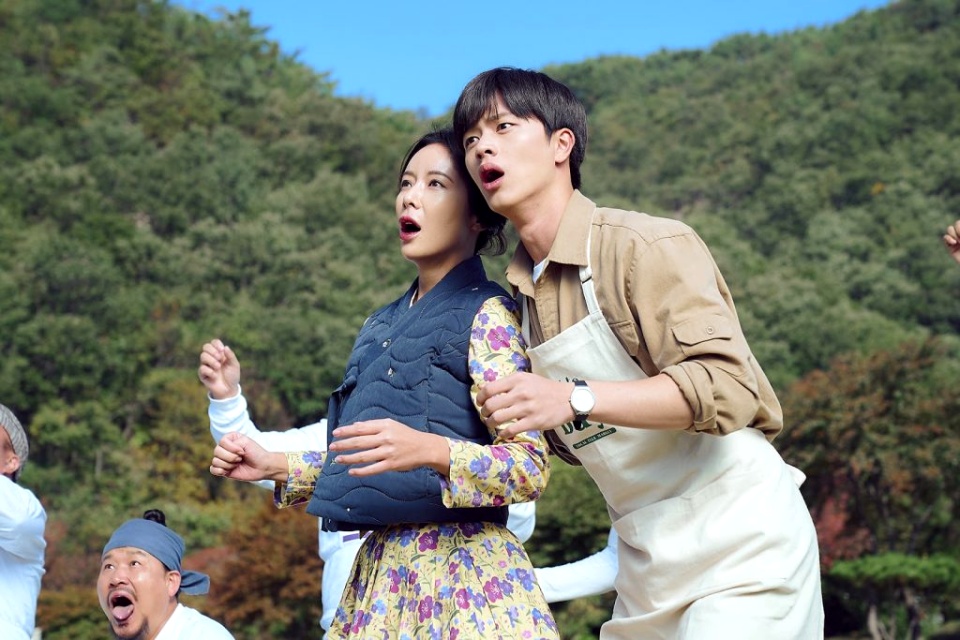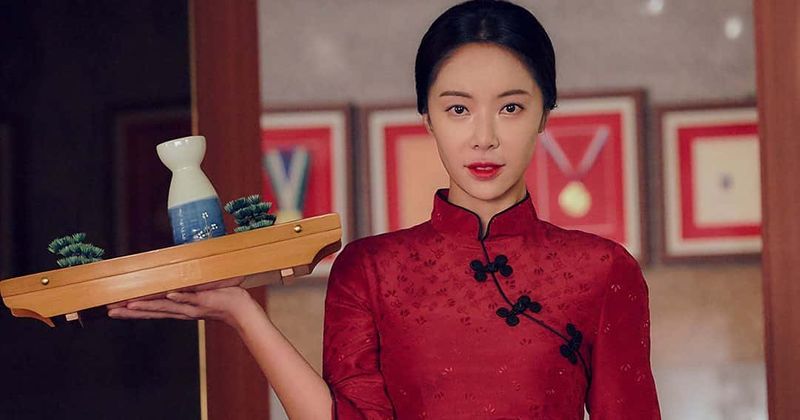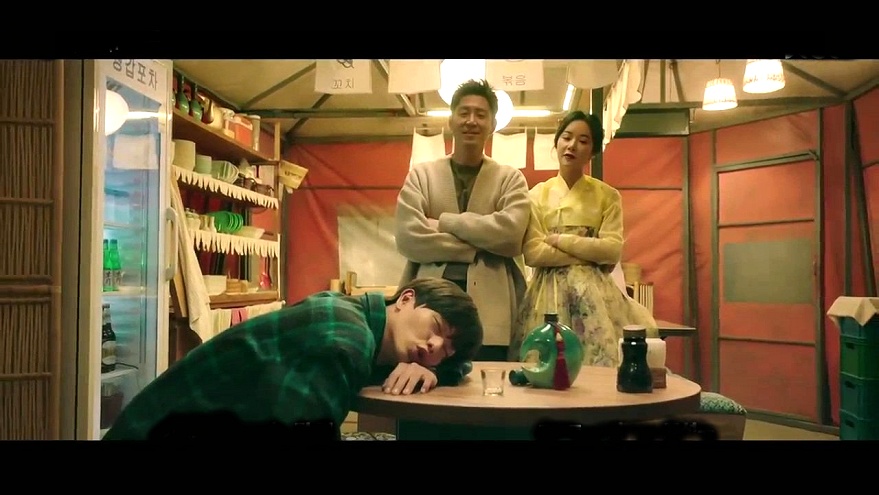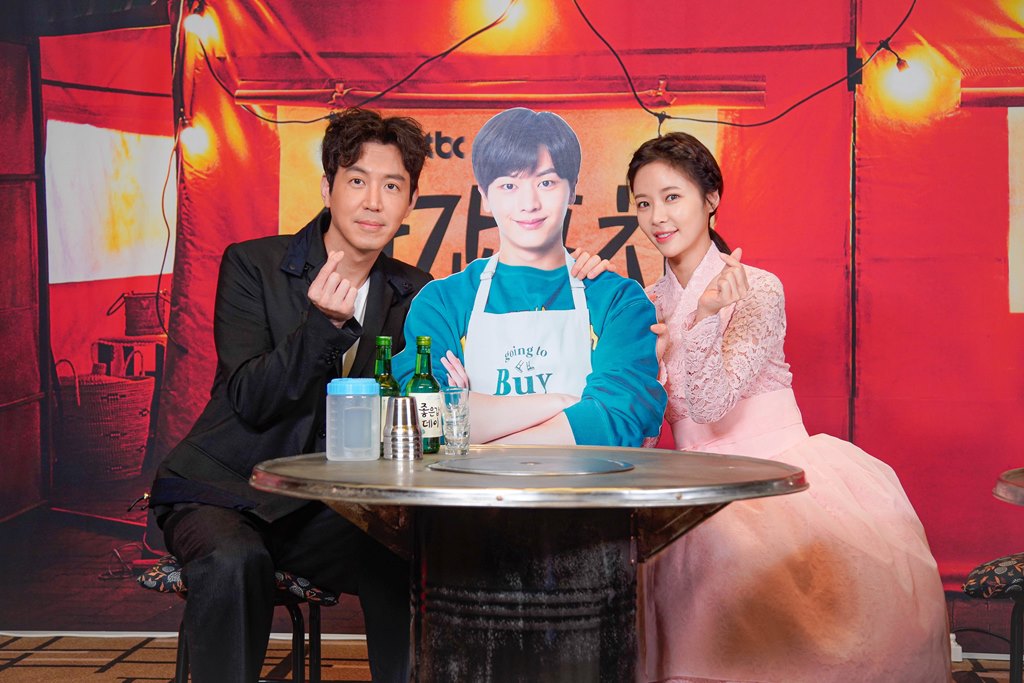 Someone Went Off To The Military! :)