The Story
:
Lee Soo Jin (Kim Ha Neul), a successful professional artist, and Kwon Do Hoon (Kam Woo Sung), an executive in a snack food company, have been married ten years, and while their marriage started out happily for the first few years, lately some mysterious strain has been causing them to drift apart and become angry with one another. Do Hoon often comes home very late at night, instead of promptly coming home after work; he often arrives drunk, collapses on a sofa instead of their marital bed and can't - or won't - be awakened. Soo Jin has a miscarriage at one point and doesn't feel as if her husband even cares, although he does show up to at least one doctor appointment. He never seems to want to take her out to dinner, or otherwise spend time with her alone to nurture their marriage. He forgets their anniversary. When she recovers from the miscarriage and expresses her longing to her husband that she wants to try for another child right away he adamantly refuses. "A child is too much work" he says to her. "You'll have to give up your job and we'll miss the income." This is the final straw for Soo Jin. She tells him she wants a divorce, and if she has to she will have an affair with another man to get pregnant, since she wants a baby so much because her biological clock is ticking. He goes a little crazy over this threat, and follows her when she goes to dinner with a sunbae named Moon Kyung Hoon (wonderful actor Kim Young Jae, who had blown me away playing Rain's disabled brother in
A Love To Kill
- so great to see him again!).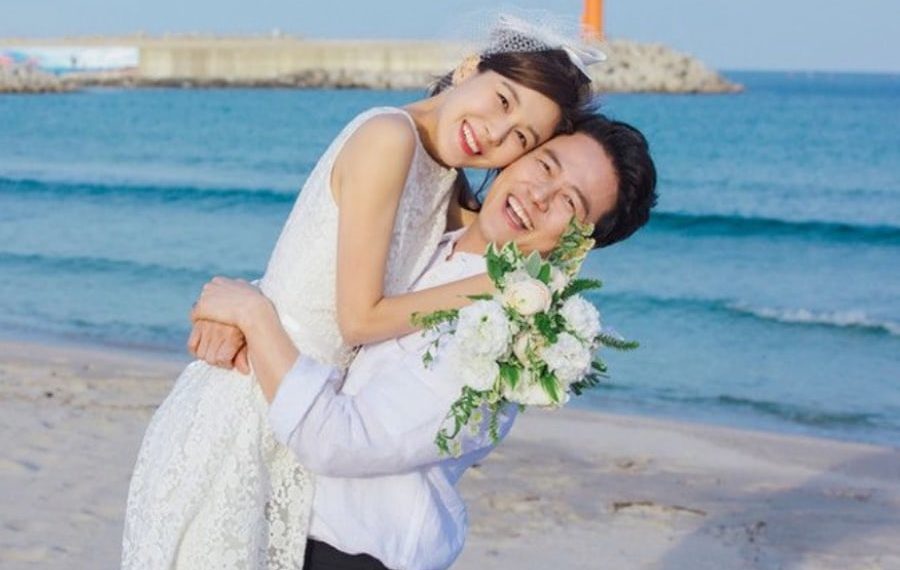 A Wedding Portrait Hangs In Their Home
But The Happiness Didn't Last Long
Soo Jin knows her husband is following her on her dinner date. She has no intention of having an affair, she just wanted to make him jealous. When nothing much changes after this event, Soo Jin sadly goes forward with the divorce proceedings.
Eventually it is revealed to the audience what Do Hoon's real problem is
:
he has been diagnosed with early onset Alzheimer's Disease and out of true love for his wife he doesn't want her to be saddled with a dying man to take care of, and he is terrified of having a child he knows he won't be around to take care of. He keeps this a secret from his wife, and worse, even deliberately tries to make her hate him so she files for divorce. Talk about your noble idiocy! For a man who didn't want to hurt his wife he was doing a fine job of it anyway!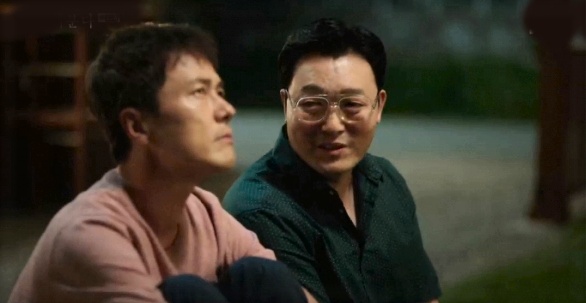 He does end up telling the truth about his illness to his best friend Choi Hang Seo (
My Love From Another Star
) who is more like a brother to him than just a friend. Do Hoon's estranged rich father dies and leaves him a building in the heart of Seoul that he can sell, which can help pay for his extended care eventually with a paid nurse in a hospice type of care. He enlists Hang Seo's help with all these preparations. He's already forgetting things, like his age, the pass-code to his home, his cell phone number, places in Seoul he had frequented quite often before, and soon people's faces are next. In his cognizant moments he is aware of how quickly his disease is progressing. (The actor did a great job getting mannerisms down of the typical Alzheimer's patient, for instance the frequent staring off into space).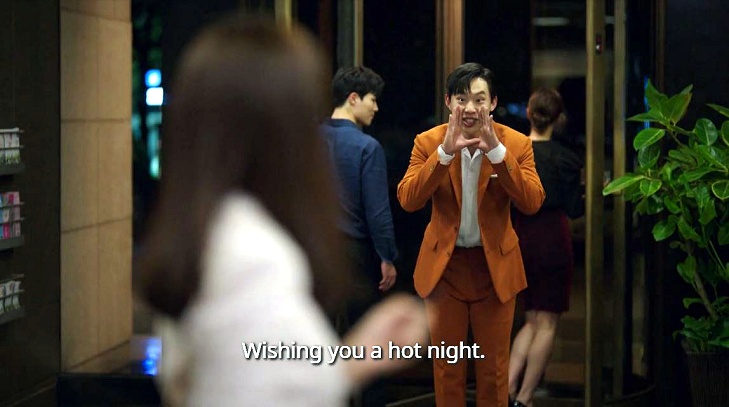 Soo Jin becomes desperate to try one more time to find out why her husband is turning from her, and to save her marriage, despite the ongoing divorce proceedings. With a friend of her brother's, named Bryan Jung (Kim Sung Cheol from
To. Jenny
), a movie producer, and his girlfriend, a make-up artist named Son Ye Rim (Kim Ga Eun from
Because This Is My First Life
), they come up with elaborate schemes to make Do Hoon think an attractive new woman is enamored of him -- but it's really Soo Jin in disguise! She is further encouraged to do this crazy thing by her best friend, an often divorced woman named Jo Mi Kyung (Park Hyo Joo from
I Need Romance 3
). She keeps the true situation of her dying marriage from her loving mother, played by Jeon Guk Hyang, who loves Do Hoon like a son.
At first Do Hoon doesn't seem too interested in this new woman, but we soon start to realize that despite his Alzheimer's he knows exactly who this woman is -- his own wife! He's onto her game but doesn't let on to her that he knows her identity. They end up going to bed together one last time, at a hotel. Soo Jin thinks he's clueless as to her real identity, and thinks he committed adultery with this persona she created! - but in his heart he's giving himself to his wife one last time before he disappears to go into hospice out in the country, away from Seoul altogether.