The Story
: A shy young convenience store clerk named Park Min Jung (Kim Sung Cheol), who is finishing up his college degree, suddenly sees his old high school crush named Kwon Na Ra (Jung Chae Yeon) enter the store and he is in shock. At a high school graduation ceremony four years earlier he had taken the stage to sing a love song he had written (aimed secretly at this high school crush) but he had messed up the performance badly due to stage fright, making the student body laugh at him.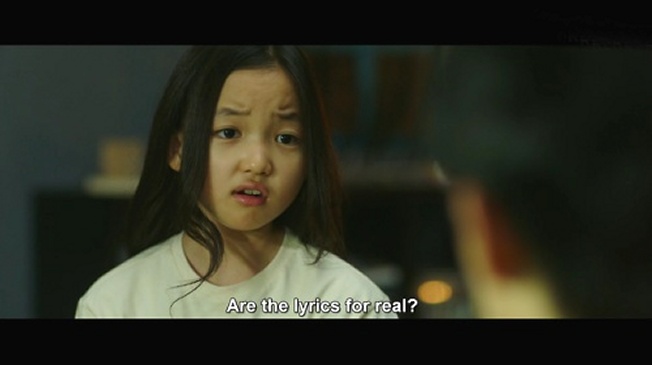 As usual, I want to kidnap
these cute Korean kid actors!
The memory of this disaster keeps him from publicly performing the sweet songs he writes; the only ones who listen are his Mom (Park Mi Sun), his adorable, encouraging younger sister (Choi Yoo-ri - a total doll, I hope to see more from her in future, she made me laugh a lot!) who is brave enough to tell him when his songs stink and when they are good, and his disapproving uncle (played by Yang Ik June, who played the unforgettable role of the disturbed, jailed brother of Jo In Sung in
It's Okay, That's Love
). The uncle wants him to seek a more profitable career for himself than a musical one, obviously, since he always freezes up when he's about to perform in public.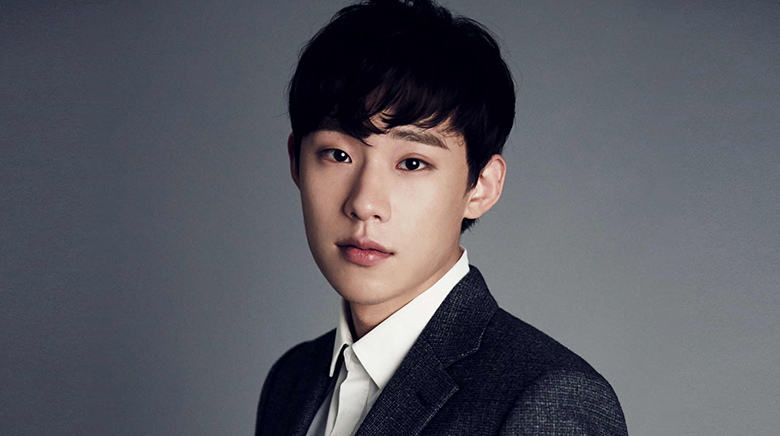 Pretty Impressive When You Get To Sing
Most Of The Songs On Your Drama's OST
Na Ra had once been a member of a promising girl idol group named Cocoa, singing K-pop songs (her singer name had been Jenny), but for some inexplicable reason her career has been in a steep decline. It is obliquely inferred that another member of this group, named Eileen (NC.A), has been sleeping with the company CEO (Jo Kwan Woo), and he has given her preferential treatment over Na Ra.and the others in the group. Dejected, the pretty Na Ra is just coasting through life, working at odd jobs to make ends meet.


The Full OST

When she meets Park Min Jung she doesn't even remember him from their high school days, but eventually he gets up the nerve to introduce himself to her as an old classmate. They strike up a friendship, which only deepens when she learns he is proficient at the guitar and she asks him to teach her the instrument, so that hopefully she might make more of an impact at her publicity agency. Min Jung does so, and then writes a lovely song for Na Ra. The pretty song goes viral online, the CEO of Na Ra's company has Na Ra record it in the studio, but then the rascal gives the song to her rival Eileen instead to sing professionally! In disgust Na Ra tells the guy off and abruptly leaves the agency (which made me cry out, "GOOD! BUT DON'T FORGET TO SUE TO GET THE SONG BACK!").
;)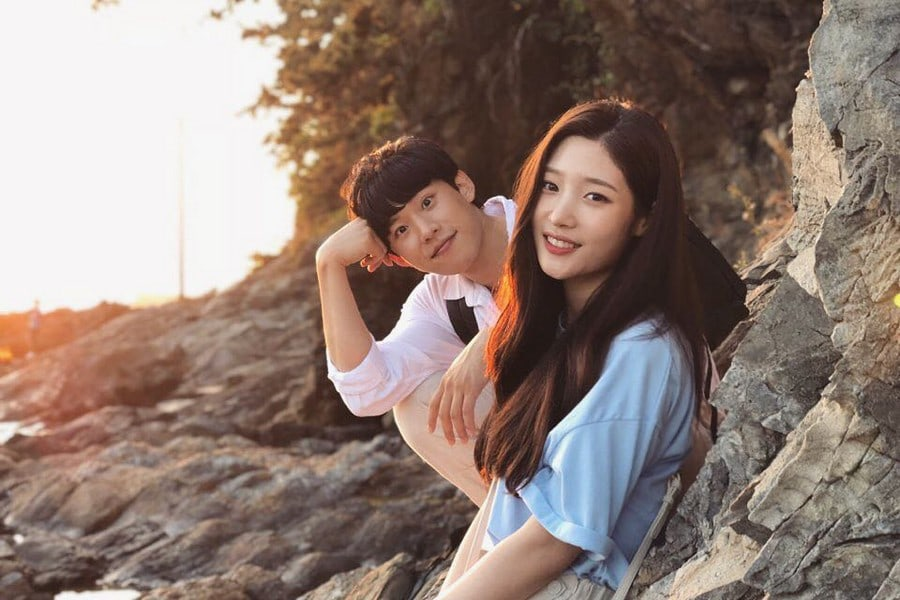 Meanwhile, Min Jung has been working hard trying to get over his stage fright so that he can finally perform publicly and let his true musical talents shine through to others. Both Min Jung and Na Ra bond over the guitar and their music, but will it be enough to get them through all the vicissitudes of life together?
This is a decent short drama with sympathetic characters, and it's a good K-drama to watch when you are in between longer dramas, or waiting for new episodes to be broadcast of your current favorite drama. Check it out -- as of this writing it's still on Viki.
~~~~~~~~~~
RETURN TO KOREAN DRAMA REVIEWS

~~~~~~~~~~