The Story
: So Yeon plays Joo Yeon Shin, a fashion design executive who has climbed up the corporate ladder with forceful determination, but who is unlucky in her love life, going through men like candy. However, it's not because she's not attractive that the men dump Joo Yeon, far from it, but it's because none of them truly believe she really loves them.
Then enters a man ten years her junior, Allen Joo (Joon Sung, with one of the best acting voices I've ever heard, from dramas like
Discovery of Romance
and
Hyde, Jekyll and I
), a musician, author, and disc jockey, who returns to Korea after spending seventeen years in America, but who remembers Joo Yeon fondly as the young girl who babysat him from an infant to age nine. His rich single mother had been busy working all the time, so she had dumped him onto Joo Yeon's mother, who then asked Joo Yeon to watch him a lot of the time, a situation that Joo Yeon had resented greatly since it had interfered with her own growing up years.
FULL OST

Allen (who had been born with the Korean name Wan Joo) wants to re-establish connections with her but is afraid, for various reasons, to come before her in person again after so many years, so for awhile he simply texts her and calls her and asks her to meet him at different places, but then he never shows up.
Meanwhile, he has already met her at a business party and at first doesn't recognize her (nor does she recognize him), but then when someone says her name he is incredulous, because the drunken flirty woman in front of him does not resemble the young sweet girl he remembers from his youth, who had given him the only sense of real family life he had ever known. So even though he is officially dating another woman as Allen, it's Wan who really is fascinated by Joo Yeon and longs to see the hardened woman before his eyes become more like the soft and sweet young girl who raised him as a boy.

As Allen, Wan continues to pursue Joo Yeon, and continues to keep his true identity a secret from her. Their relationship turns somewhat physical with a passionate kiss on a beach, at which point he begins preparing to tell her the truth of who he really is. He sneaks into her home and arranges a bedroom upstairs for himself, convinced that once she knows who he is that they can live together as roommates.
At one point he is stuck in the place while she is on the telephone and overhears her excitedly telling her boss, Tae Yoon Kang (incredibly handsome Goong Min Nam from
Cheongdam-dong Alice
), that she might have a new man in her life. Allen smiles, convinced she has fallen for him completely.
However, once he eventually reveals that he is the Wan whom she had babysat all those years ago she is shocked and feels taken advantage of. She lets him know that she does NOT remember the years she cared for him fondly, that she had in fact resented it, and called him a messy sweet potato because he always had food dripping all over his baby face.
What Are Your Feelings?
After thinking about it calmly from her side of things Allen agrees that it wasn't fair to her; at that point their relationship can proceed more as friends and family, and she agrees to let him move in and have the upstairs apartment for himself. He begins to straighten out her messy home for her in gratitude, and cook her nutritious meals, and watches out for her even when she falls asleep in front of the TV, exhausted from work. I particularly loved a beautiful scene between them where he plays several pieces on the piano and after each piece is done he asks her what emotions the songs convey to her. He's always trying to get closer to her emotionally, to bring back the girl Joo Yeon he remembers from his youth.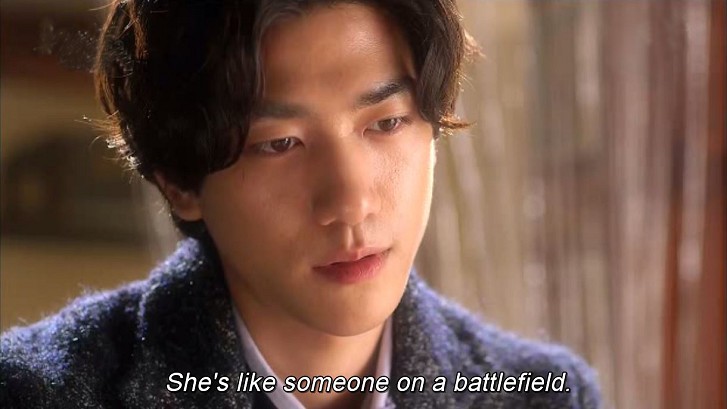 Meanwhile, Joo Yeon's boss Tae Yoon, whom she is very close to professionally and personally after working with him for so many years, is having his own feelings divided over a secret admiration for Joo Yeon, and his painful memories of a woman who had dumped him a year earlier, Se Ryung Oh (Ji Won Wang), an independent design colleague , who is now back in his life wanting to re-establish an intimate relationship with him. What makes it all the more difficult for him is the fact that Se Ryung and Joo Yeon have a very bitter rivalry going on personally and professionally, yet he has to work with both women and sometimes has to take one woman's side over the other. Eventually within himself he gets tired of Se Ryung "yanking his chain" and decides to finally ask Joo Yeon to date him. "I can't promise you a ring or flowers, or even that I love you, because that would be a lie." She likes his very honest confession and decides to answer in the affirmative, though deep down she feels guilty about Wan, whom she knows is back home waiting for her. Will Joo Yeon's and Tae Yoon's relationship blossom into true love, and will Wan back down if it does?

There's also Joo Yeon's closest colleague and friend, Min Jung Lee (Hyo Joo Park), who is pursuing a relationship with a bespectacled handsome gentleman named Min Seok Ahn (cutie pie Ha Jun Yoo) who lives next door to her in the next apartment, but she isn't being honest with him about her age. She is in her mid-30's but lying to him and saying she is in her 20's. Even when he happens to see grey hairs coming in she still sticks by her story that she is younger, afraid of losing him if he finds out the truth.
Also along for the ride is another co-worker of Joo Yeon's, a merchandising trainee named Hee Jae Jung (Seung Ah Yoon), who is caught between an old unemployed boyfriend whom she is fed up with, and a new love interest, her co-worker Woo Young Lee (Park Yoo Hwan, the real life brother of actor Park Yoochun) who is super nice and affectionate, but not exactly a looker.
Everyone's love lives are the real focus of the show, and to a lesser extent the workplace battles and professional rivalries that take place. There are many surprises in store for the audience that are very different from what one would expect from watching most other K-dramas. This show is very frank about sex, for instance, perhaps more so than any other K-drama I've ever seen.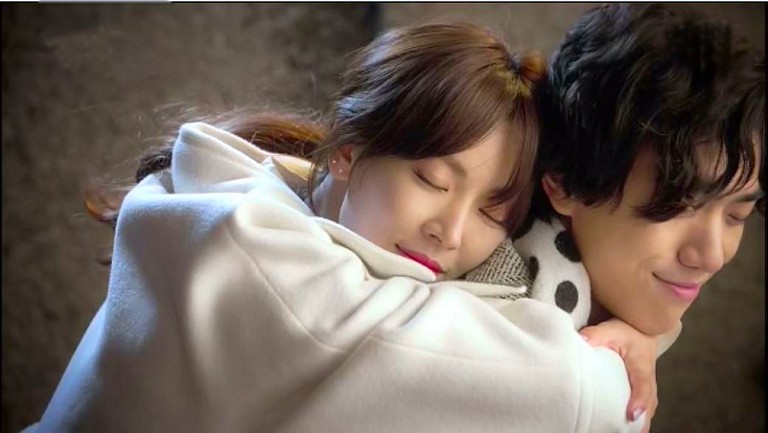 But we care most about Yoo Jeon and Allen / Wan. Will their relationship ever return to the passionate one they had at the beginning, before Yoo Jeon knew that Allen was Wan? The journey along the way to that destination is filled with lovely and special scenes between the two of them that are completely heart-warming and adorable. You will definitely feel lots of happiness watching this wonderful K-drama.
A special mention must go to the OST (soundtrack) which is absolutely beautiful! I almost feel that on a lot of these K-dramas the music score becomes another character to love who is an essential part of the show, sort of the way a musical score for an old silent film is used to help convey human emotions and enhance the story. The soundtrack in
I Need Romance 3
is filled with warm fuzzy moments which will charm the socks off you! Enjoy this wonderful Korean drama as soon as possible.
~~~~~~~~~~~~
HOME TO KOREAN DRAMA REVIEWS
GALLERY PICTURES FOR I NEED ROMANCE 3

Not your Grandma's Winter Sonata!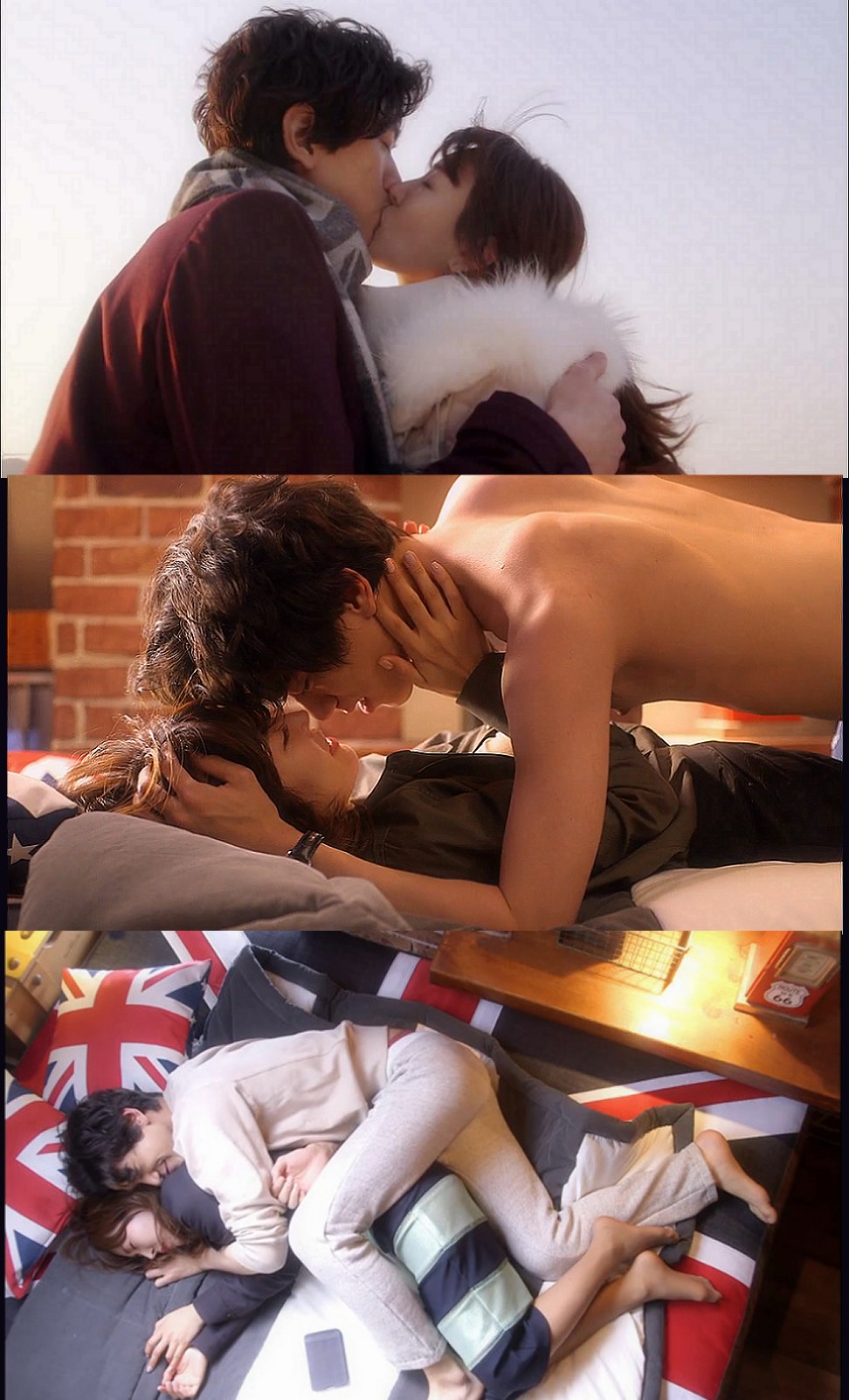 I loved this picture so much I had to buy a Dickens' hat just like it! LOL!