Another great quality about this drama is the OST - the music, most of it instrumental - is sublimely beautiful, and really enhances the emotional impact of the story. Then there is the MOST beautiful vocal piece,
Reverberation
by Kim Dong Ryul, featured in the music video below, that is added at key moments and makes me melt every time it's played. For me, even if a K-drama has a great story, if the soundtrack doesn't leave me humming the background tunes after each episode, then in some ways it has failed my expectations, and my overall grade for the drama goes down. Alternately, if a story isn't that original, but has a gorgeous, unforgettable soundtrack, then I am still swept away while watching the drama, and my grade for the whole drama goes up. I'm very picky that way!
;)


THE STORY:
Beginning architect Park Yeon Seo
(Jung Ryeo Won -
Love Story In Harvard
,
Which Star Are You From
,
Wok Of Love
) and medical researcher Lee Kyu Eun
(Kim So Yeon -
IRIS
,
Prosecutor Princess
,
Two Weeks
,
In Need Of Romance 3
) have been best girlfriends since childhood. Over the years they've really been entrenched in building their careers more than their dating lives, but then suddenly both women, on separate occasions, meet the man of their dreams. Unfortunately it's the same man!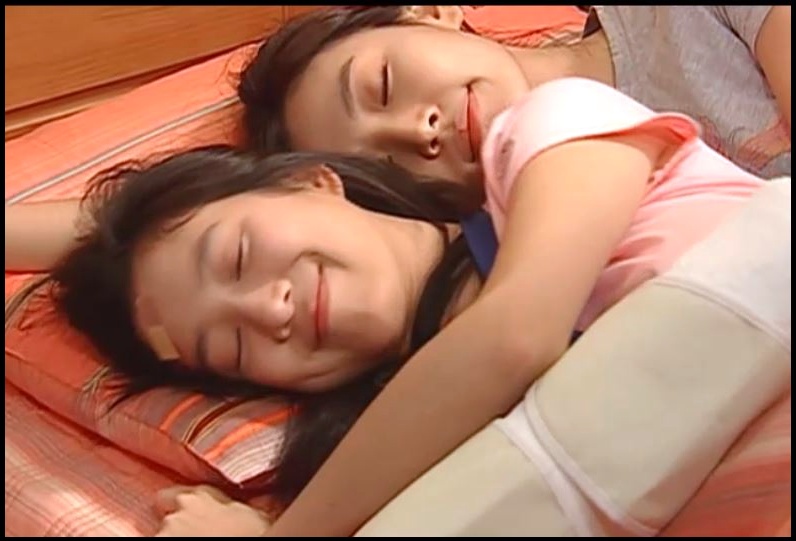 Choi Yun Jae (Oh Ji Ho) is an experienced architect in charge of several commercial and residential projects.
After accidentally seeing some architectural sketches done by Yeon Seo, Yun Jae is impressed by her work and ends up hiring her in his architectural firm. Meanwhile, he starts to date her best friend Kyu Eun, without knowing about their friendship connection. Yun Jae grows close to both women pretty quickly, and it's sometimes hard to tell which one he likes better! (Uh oh, watch out!). Both women soon are head over heels in love with him, though on closer inspection it seems Yun Jae would have far more in common with Yeon Seo because of their mutual love for architecture. Kyu Eun is far more forward and flamboyant with her feelings for him, however, and she rather sweeps him off his feet.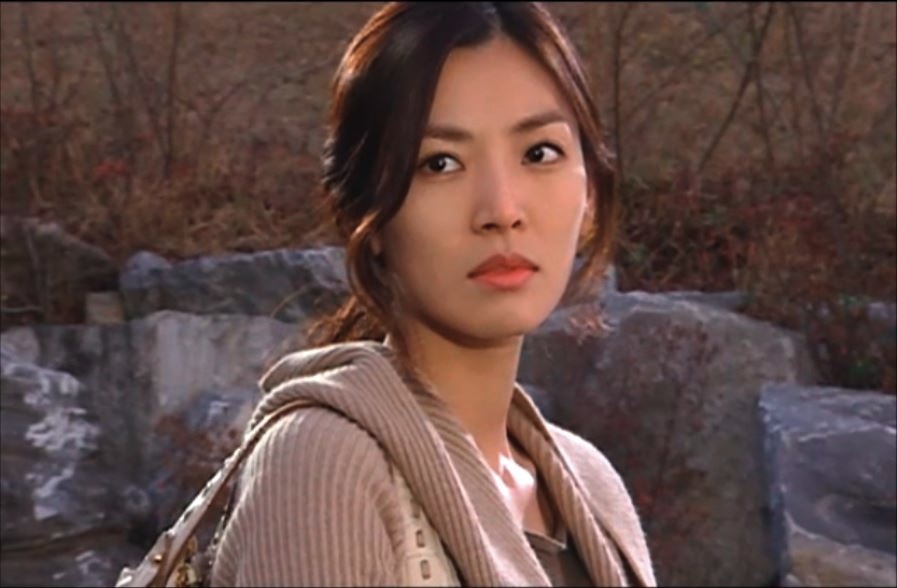 Then one day when Yeon Seo stops by the medical research lab her friend Kyu Eun works at, she suddenly sees her friend kissing a man. When he turns around, after hearing the door open, Yeon Seo is shocked to see that the man her best friend loves is her own boss and secret crush, Yun Jae. Kyu Eun is surprised to learn that Yeon Seo and Yun Jae know each other, and even work together. She has no idea that her friend is in love with the man she is in love with too!

Shock At The Doorway
Like a dutiful best friend Yeon Seo steps back and pretends she has no feelings for Yun Jae. She even tells Kyu Eun that the man she is in love with is someone else, a mutual friend named Kaeulsonagi (Lee Chun Hee -
Master's Sun
,
A Pledge To God
). It's a lie but it fools everyone involved. For a time. Eventually, Yeon Seo's growing distance to Yun Jae convinces him she has no romantic feelings for him and he asks Kyu Eun to marry him. She consents. Yeon Seo continues to hide her depression over the whole situation; she puts on a sacrificial smiley face, and agrees to attend the wedding.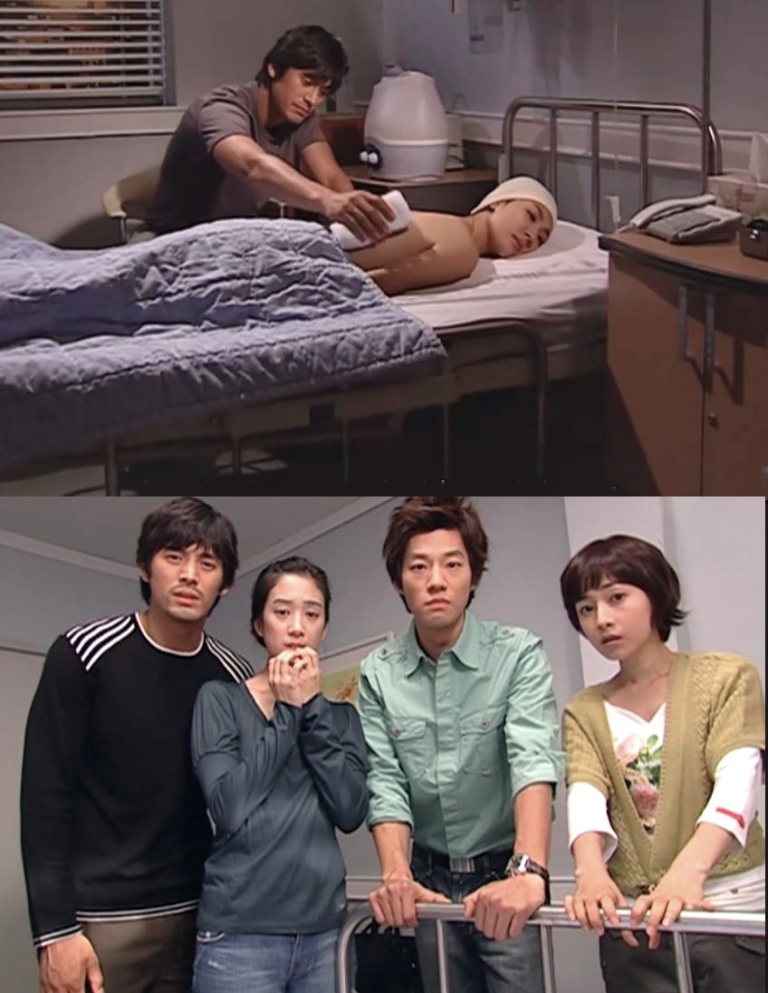 Bedside Vigils
Then, after a sudden surgery due to an accident, Kyu Eun goes into a coma. Both her husband Yun Jae and best friend Yeon Seo are devastated. The doctor tells them she has a brain injury. They weep over her. They both try to spend enough time with her, considering their work schedules, hoping to give her enough attention that she will be roused out of her coma and have a normal life again.


My Favorite Korean Pianist Plays Reverberation

Over time, Yun Jae grows to rely on Yeon Seo more and more. When he is called overseas to work on a project it's Yeon Seo who takes care of Kyu Eun. When he returns he is a lonely man since his wife has been in a coma so long. One night Yun Jae and Yeon Seo confess their inner feelings to one another that had long been suppressed. A baby is conceived but then Kyu Eun awakens from her coma at long last. When she discovers that the two people she loved the most have betrayed her she tells Yeon Seo she never wants to see her again. Then Yeon Seo has a miscarriage and the playing field is open yet again as to who will end up with whom. Will Yun Jae decide to stay with his wife, even though she isn't sure she wants to be with him anymore, and try to make things right with her, or will he end up with the woman he has always had more in common with the whole time, Yeon Seo?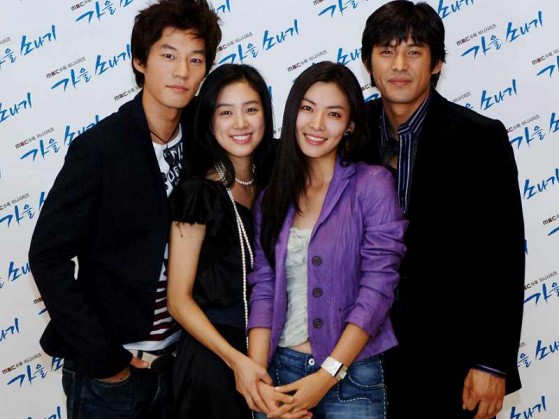 This romantic melodrama
Autumn Shower
is really for older viewers who are more mature in their life experiences, and have more compassion for suffering people. The main characters are sometimes sacrificial to a destructive level, trying not to hurt the people they love. If they had all been more honest about their real feelings right from the beginning most of the personal angst they experienced could have been avoided, or at least lessened. On the other hand isn't this like real life, though? No one is completely honest about their feelings all the time, so watching these characters is a bit like watching ourselves. Our good points, and our flaws, combined. Check the drama out -- if you can find it! I had to download it on a torrent site it's so old now! -- and enjoy a really deep, complex story-line and performances. This superb cast knows how to deliver!