The Story
: We meet the decidedly poor (though rich in spirit) Kang family, which includes a widowed father (veteran actor Park In Hwan, who has acted in lots of dramas and films since 1965!) who is a humble taxi driver, living with his three soon-to-be adult children, two sons and a daughter. The oldest son, Kang Dong Joon (Lee Byung Hun) is a handsome and intelligent young man whose main ambition in life is to become an automobile designer (an interest which began in his childhood mainly because his father's old taxis were always breaking down!). He is finishing up college when we meet him, and has already won car designer awards. The younger son, Kang Dong Seok (Woo Sung Jung) doesn't seem to have the ambition to become anything of importance, and is easily roped into street gang activities. The pretty daughter, who is their senior (though she doesn't look it!), is Kang Dong Hee (Lee Young Ae), who simply yearns to find a boyfriend, marry, and have a happy, traditional family life. However, her choice of a man to fall in love with is about to bring added troubles to them all.

The Kang Family Early In The Drama
(Left To Right)
Lee Young Ae & Park In Hwan
Woo Sung Jung & Byung Hun Lee
Due to their father having a bad accident on train tracks while driving his taxi, and becoming crippled, the three Kang siblings have to suddenly grow up in a hurry. The boys work in a restaurant and the girl works in a bar. Younger brother Dong Seok becomes enamored of a beautiful girl who seems to like following him around, named Song Yi (Kim Soo Ji). She is the daughter of the local popular bar owner, Madame Natasha (Kim Soo Mi). Right from the beginning they keep staring at each other -- it's obvious they were meant to be together. Or is it?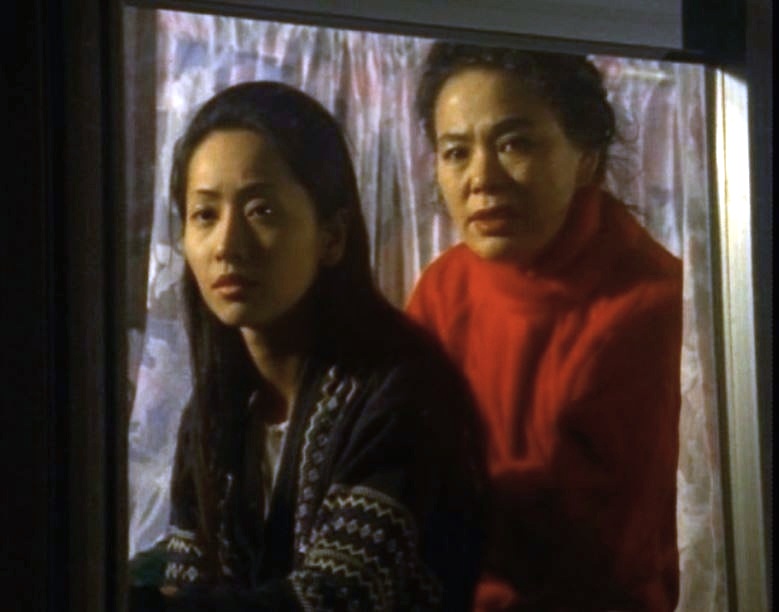 Song Yi (Kim Soo Ji) & Natasha (Kim Soo Mi)
Meanwhile, Dong Hee falls in love with an American soldier named Tom (Daniel Beauchamp) and becomes pregnant with his baby. This is a real stigma in Korean society; at Dong Joon's college graduation a big scene erupts as people insult the daughter for having a baby with an American, and the upset Dong Hee becomes determined to leave for America with Tom and start a new life for herself in a more open society. She practices her English, and although her brothers are distraught at her leaving Korea, she does so anyway. Brother Dong Seok is the most affected by this loss emotionally; he doesn't get along with Papa as well as Dong Joon does, and sees no real harm in leaving for America to seek his departed sister out and try to bring her back home to Korea. He does some professional fighting in the ring to quickly raise the money he needs for the trip, and then takes off for Miguk (America). He asks his new girlfriend Song Yi to wait for him, and she says she will.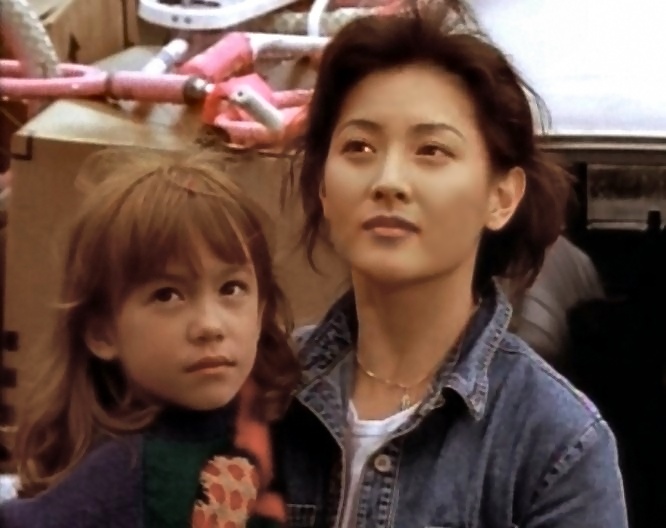 Dong Hee (Lee Young Ae) & Daughter
Flee To America For A New Life
Oldest brother, now college graduate Dong Joon, becomes attracted to a woman who also fancies herself a car designer, named Oh Hwa Ryun (Choi Jin Sil). They hit it off in some rather comical but still delightful ways. (Compared to some of the more stressful, darker characters Choi Jin Sil played later in her career, before her suicide in real life, this role in
Asphalt Man
is far more cheerier and sophisticated overall, and I just loved watching her here! Her smile was radiant, and her knowing glances throughout meant no one could pull a fast one on her character -- good for her!). It's obvious that Dong Joon and Hwa Ryun will be headed for the altar soon enough. They just can't seem to stay away from one another!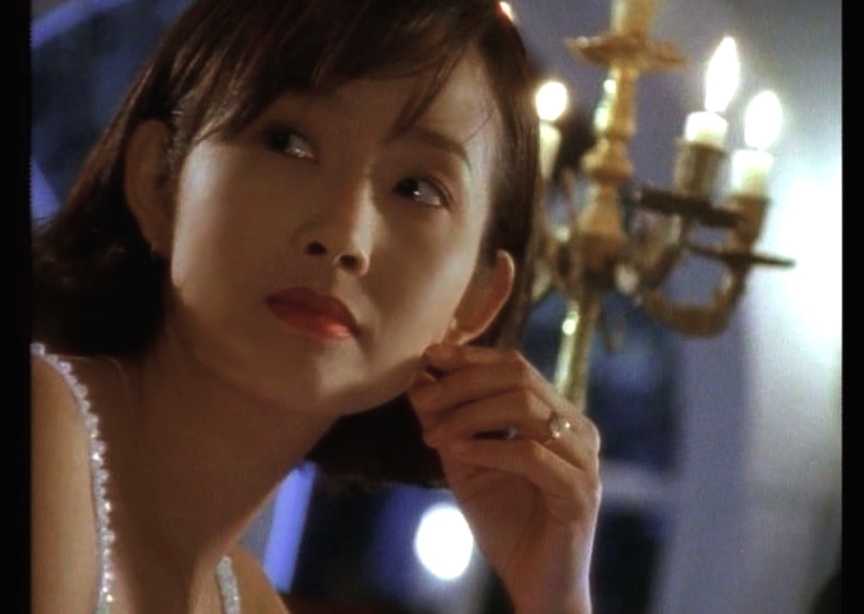 Oh Hwa Ryun (Choi Jin Sil)
My Favorite Character
Then suddenly, out of the blue, Papa Kang brings out a secret hidden stash of money he has been saving for years, specifically for his oldest son Dong Joon to benefit from. He tells his son that he is the leader of their family now and must be a continual role model to his two wayward siblings. Dong Joon has more economic promise to make it in the competitive world of car design and racing, while the other two siblings are not the ambitious types and will probably spend the rest of their lives struggling financially. Dong Joon takes Dad's words to heart. After graduation both he and Oh Hwa Ryun find jobs with KR Kyryong Motors, and eventually they marry. We get the feeling that someone of importance is none too pleased with this romantic development.
The head of Kyryong Motors, named Han Ki Soo (Heo Joon Ho, who unforgettably played Jang Hyuk's mean adoptive father in
Beautiful Mind
) is a task-master, very competitive, and often treats his employees with harshness. His main goal for his company is to someday merge with another big car company in Korea (similar to Hyundai) and that this merger will make him the head honcho controlling the entire car industry in both Korea and America. It becomes obvious early on that Dong Joon will butt heads professionally with this control freak eventually. He has his
own
dreams of forming his
own
car company someday, and to race his own designer cars around the world, and that ambition might result in him making competitive enemies with Han Ki Soo.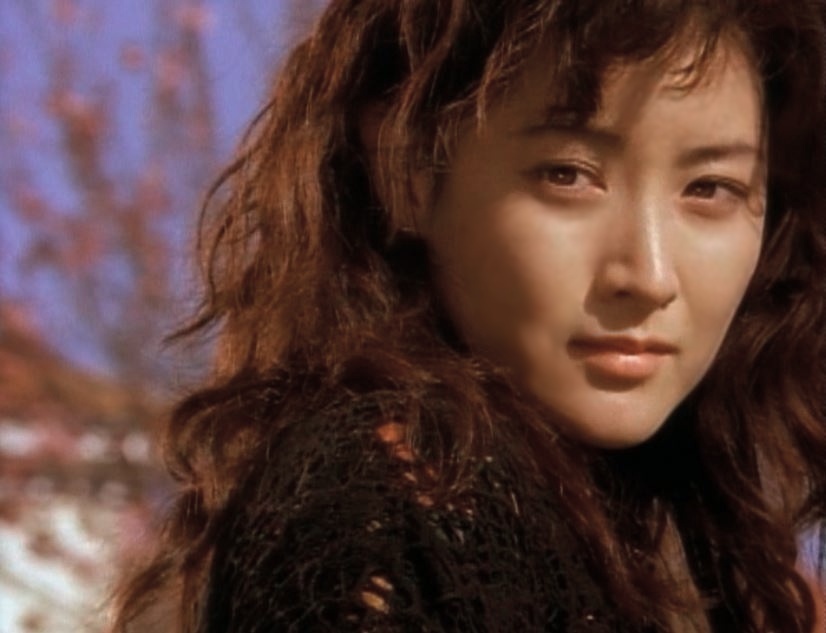 The brutalized Dong Hee (Lee Young Ae) looks
fatalistically at the daughter she may be torn from
Meanwhile, we also follow brother Dong Seok looking for his sister Dong Hee in America. She and Tom and their little daughter Sunny (no K-drama trivia sites have this little American actress' name listed, which is a shame - she was excellent!) have settled in San Francisco, but all is not as rosy as it appears on the surface between them. When Dong Seok tracks them down he is at first welcomed with open arms, however there is a dark side to Tom, an abusive side (similar to the one we saw develop in 2005's
Sad Love Story
between the Aunt Audrey character and the American she falls in love with). When Dong Seok discovers this there is a huge fight and the two men come to blows. Dong Hee and Sunny are shaken and devastated to their cores, and it's obvious that soon enough Dong Hee will essentially be a single mother in future, and Tom will be out of their lives completely. Or will he?
Video: Dong Joon & Hwa Ryun
Make A Choice For Love :)

Will Dong Seok be able to convince Dong Hee to return home to Korea, or will Dong Seok decide to remain permanently in the USA to take care of his sister and her little daughter, become a surrogate father to little Sunny? Will brother Dong Joon and his wife come to America too, to start his own motor vehicle development and racing company, his life-long dream? If so, will he be able to offer a job to his brother so that he can finally have a stable life? What will happen to the girl whom Dong Seok was in love with in Korea? Will he bring her to America, or will he fall in love with someone else?

Undying Brotherly Love
- But Frequent Confrontations!

There are so many breathtaking twists and turns in this Korean drama that sometimes you may feel your head is spinning, trying to keep up with all the plot surprises in store for you. It would practically take me a novel-length essay to describe them all, so I will leave you to discover them for yourself.
Asphalt Man
certainly has a raw and powerful energy to it that I have rarely ever seen in most other K-dramas. As I watched the drama I kept marveling to myself, "This subject matter feels more modern than most Korean drama stories I've watched in the last ten years!"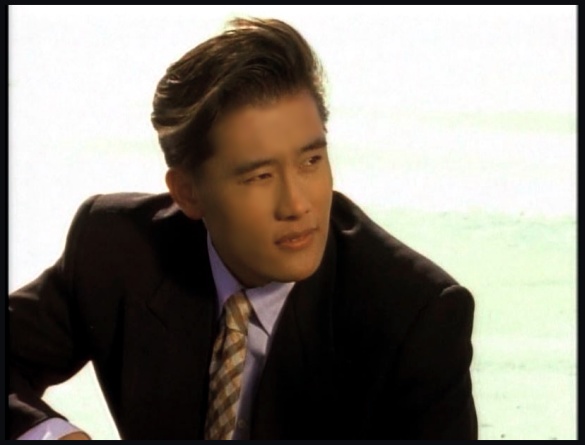 Byung Hun Lee Acquits Himself
Fabulously Well In This Role!
While all the characters were compelling on their own terms, including Byung Hun Lee in a great good-guy role (though Woo Sung Jung made me cry the most), I have to be honest and admit that Choi Jin Sil's character was my personal favorite: feisty, smart, funny, honest, impulsive at times, and just plain
fun
to watch. She brought some much needed levity to an essentially serious and ambitious story of one emotionally-driven Korean family who become willing to suffer through any stress and indignity in life in order to achieve their ultimate dreams of success in business, love, family strength and togetherness, as well as peace.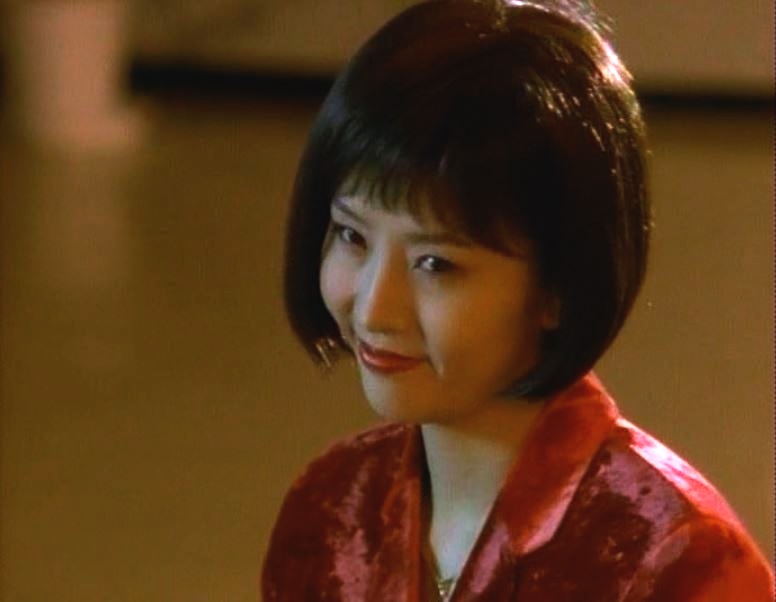 Choi Jin Sil - another fantastic performance!
How I miss her!

Thankfully the ending is not an open one, the kind the Koreans try to inflict on us way too often these days in order to get sequels lined up for their dramas (which rarely come). There is a mix of sadness and happiness in this story, just like there is in real life for all of us. Someone dies, someone seems to, someone winds up in a wheelchair, someone else goes to jail for awhile, etc. However, there is a rainbow at the end of the horizon.
I don't give
A+
grades too often, comparative to the hundreds of K-dramas I've watched over the last fifteen years, but
Asphalt Man
clearly deserves one. If you can find this riveting and super rare Korean drama - enjoy it to the hilt!
~~~~~~~~~~

HOME TO KOREAN DRAMA REVIEWS PAGE

~~~~~
PICTURE GALLERY FOR ASPHALT MAN