I wanted to watch this oldie K-drama
Secret
(2000, not to be confused with the later K-drama from 2013 also called
Secret
) because I love the two actresses, Kim Ha Neul (
A Gentleman's Dignity
) and Ha Ji Won (
Secret Garden
), and I thought it would be cool to see them play sisters, one good (Ha Neul) and one bad (Ji Won). It WAS cool to watch this rare melodrama with these two wonderful ladies acting up a storm together. Kim Ha Neul and Ha Ji Won were actually in the film
Ditto
together (Kim Ha Neul also was first female lead, Ha Ji Won was second female lead) which came out the same year, 2000, but they had no scenes together in that classic Korean film.
Secret
fixes that deficiency in a mighty way! And after
Secret
K-drama came out actress Ha Ji Won never played second female lead again! She really was a stand-out in this drama!
The male leads were Kim Min Jung (
A Gentleman's Dignity
) and Ryu Siwon (
Truth
). Ryu was a bit bland and wasn't given much of a romance with either lady, but Kim Min Jung was excellent, as usual (he was the male character I liked best in
A Gentleman's Dignity
), who played the lawyer who had lost his wife to cancer. Very expressive actor.
I also loved the music OST score for this drama, it was quite unique, some pieces almost sounded sci-fi in theme. (Sometimes I think the main reason I watch K-dramas is because of their exceptional music scores!).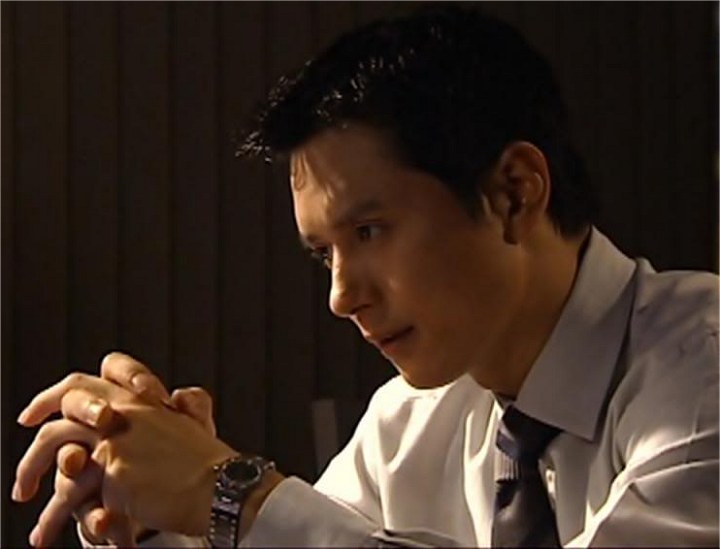 Kim Min Jung in Secret
I really do enjoy watching some classic oldies from time to time, just to see why these early shows created the Hallyu Wave to begin with.
Secret
came out the same year as the first Four Seasons' classic K-drama
Autumn In My Heart
, whose popularity really took off around the world for years and years after it was made. I guess because most other nations' television shows today are just plain
bad
, especially in the United States, that Korea's exceptional television fare stands out, simply because it's far more intelligently written and produced the majority of the time, even if you go back 10, 15, or even more than 20 years ago, especially to an epic show like
Sandglass
.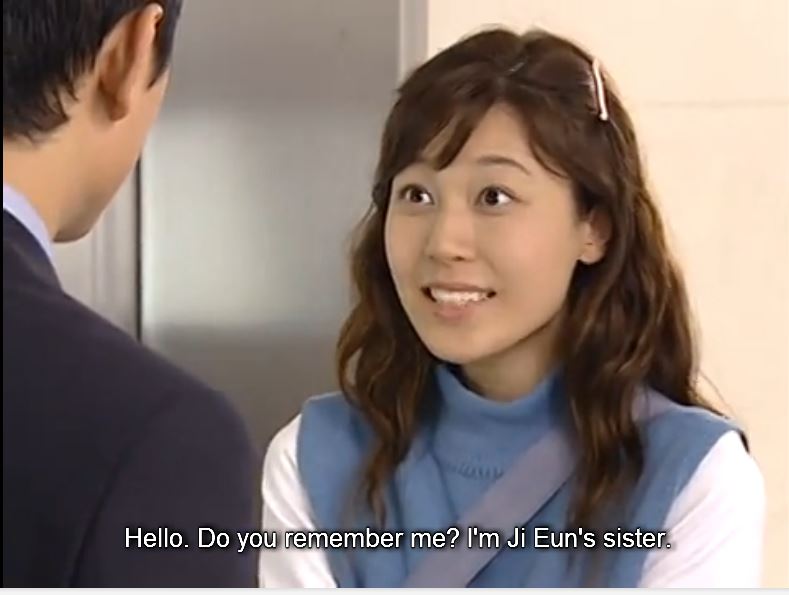 Another reason why these oldies are fun to watch sometimes is because you see a star you like now when they weren't even known yet, for instance who should pop up in a small role but 19 year old Dong Wook Lee (actor from
Goblin
and
Scent Of A Woman
and
Partner
and
Kang Goo's Story
and
Wild Romance
and
Roommate
and
My Girl
. He looked like a high school kid in 2000). Also in a cameo part was the now deceased Park Yong Ha (
Winter Sonata
) and he got to throw a glass of water in Ha Ji Won's pretty face! Boy, was I surprised to see both these actors in this drama because neither of them are credited on a single K-drama trivia site for their appearances. Tsk tsk tsk.
The Story
: Flashy Ji-eun Lee (Ha Ji Won) and demure good girl Hee-jung Lee (Kim Ha Neul) are two very different type sisters who live with their father Jong-man Lee (Park Geun-hyung from
Sandglass
), a plain spoken, no-nonsense truck driver.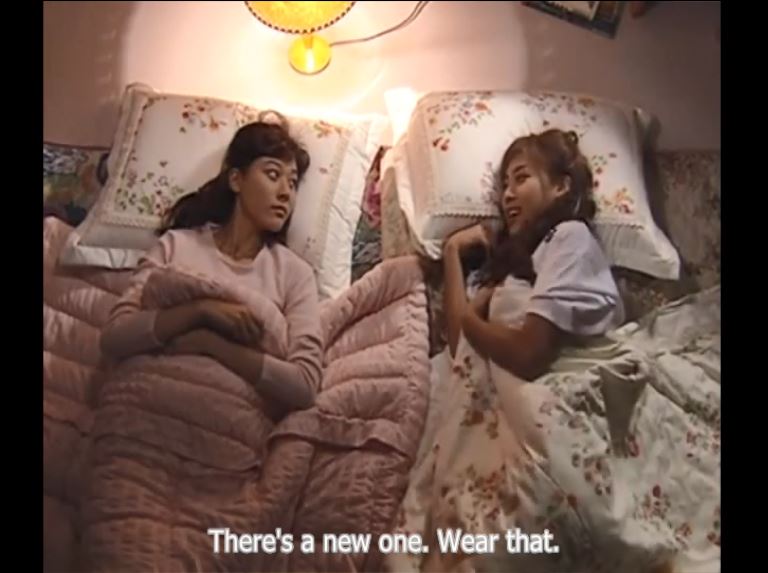 Before the Trouble Starts


When Ji-eun inadvertently finds out that her sister Hee-jung is actually the daughter of the famous fashion designer named Ha Mirah (elegant Lee Ah Hyun from
Tomorrow's Cantabile
), she becomes jealous and attempts to take over her place in the woman's regard, and in the company that both girls have come to work at, Hee-jung as an ambitious designer and Ji-eun as a low level office go-between and aspiring model.

If looks could kill ....
Now jealous Ji-eun lies, cheats, maligns her sister's name and talents, goes after her executive boyfriend named Cho Young-min (Kim Min Jung), but good Hee-jung only eventually grows closer to her biological mother and her boyfriend, no matter what her uncontrollably jealous half-sister Ji-eun does to ruin her life.
There is also a man at work named Kim Jun Ho (Ryu Siwon) who quietly likes Hee-jung too, but the flamboyant Ji-eun goes after him too, only to fail miserably at achieving his attention. It seems he can see right through her, and his feelings for her border on pity, not attraction. This drives Ji-eun even crazier.
All this creates a huge amount of friction and rivalry between the two sisters, and they become alienated from each other, whereas once they had been very close, even sleeping together in the same bedroom and chatting and gossiping together as friends.
Jealousy Rears Its Ugly Head
Eventually a tragedy occurs which even threatens the girls' relationship with the only father they have ever known, which can either restore the sisters' relationship with one another through adversity, or cause them to go their separate ways eventually.
Enjoy these two star ladies near the beginning of their acting careers
:
they've never been paired together again in any other television drama or film since the year 2000, more's the pity! I'll bet they would be even more dynamic today if they were paired up again, with all their huge acting experience on their resumes.