I've always enjoyed watching beautiful Korean actress Song Hye Kyo act; she has been a particular bias of mine since the earliest days I began watching Korean dramas, two decades ago. Some of her artistic choices have been far better than others, however;
Now, We Are Breaking Up
(SBS 2021-22) is, in my opinion, not at the masterpiece level some of her prior works have been, I'm sorry to say. Not really her fault, but the writer's and director's, neither of whom have an abundance of dramas on their resumes. There wasn't much original here about the story of a fashion designer who doesn't think true love exists; though it tries to be sophisticated, and attract today's young audiences, it just ended up feeling rather predictable to this long term K-Drama fan. Plus, it ends with one of those time jump - open endings that I really can't stand. (I've lost track of how many times I've begged Korean drama writers in my reviews to
please
stop cheating us with time jumps and open endings
in last episodes of dramas: they're such lazy, uninspired writing tactics to end a series with ... but my pleas continue to fall on deaf ears). When all is said and done, if this drama did
not
have Song Hye Kyo as its star I would have been long gone after the first two episodes!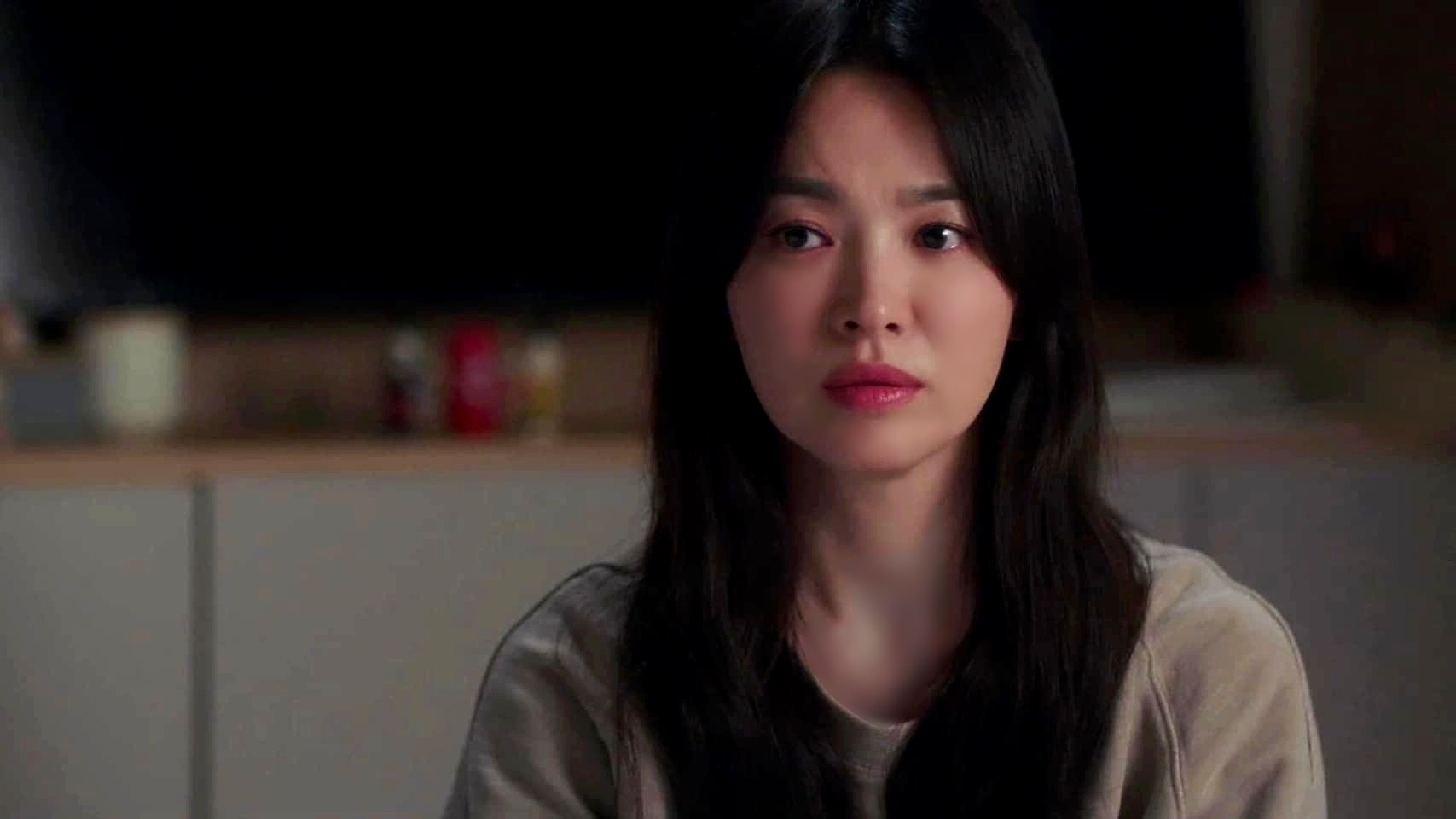 I watched it through its sixteen episodes, but honestly it was rather a chore for me through most of it, and sometimes I even nodded off. I pretty much watched episodes sporadically in between two
far
better late 2021 Korean dramas:
Melancholia
and
Jirisan
. The ratings were rather on the mediocre side for a non-cable station drama, 4% to 8%, so I think a lot of K-drama fans ended up agreeing with me on this one. Compare these ratings to her first blockbuster hit K-drama classic from the year 2000,
Autumn In My Heart
, reaching a whopping 46%.
Now, We Are Breaking Up
pales in comparison.
WHEN
will current K-drama writers begin to take lessons from the past about what makes an unforgettable, high-rated television drama, one that lingers fondly in people's memories for many years? I keep waiting ... waiting ... waiting ...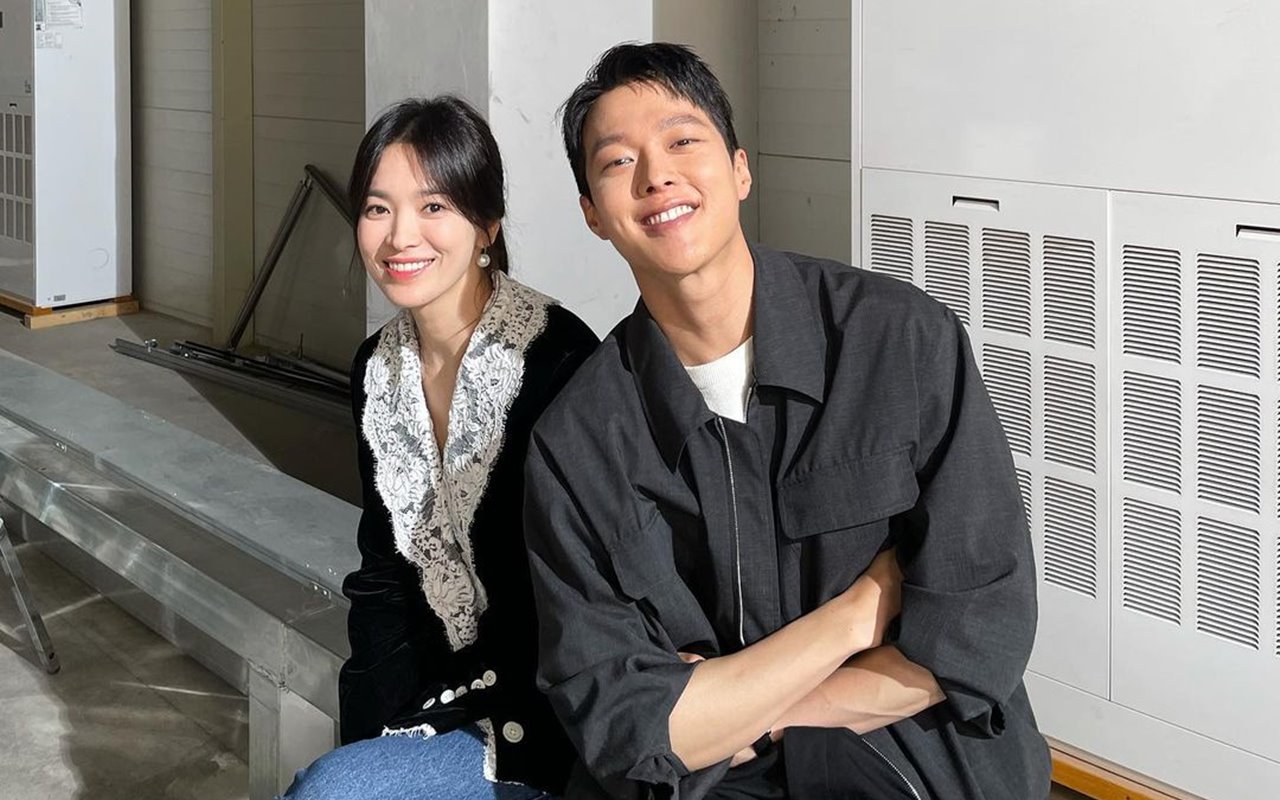 In my opinion Song Hye Kyo's best work remains her sterling performance in the masterpiece
That Winter, The Wind Blows
(2013) with Jo In Sung. (If you still have not watched
That Winter, The Wind Blows
, don't delay. You don't know what a
perfect
K-drama is until you have watched it). Song Hye Kyo really does far better when matched up with co-stars who are closer to her own age, like Jo In Sung or Seung Hun Song, instead of in the "Noona" romances (older woman, younger man) that they like to promote these days. Even in
Encounter
Song Hye Kyo's character could have been written far better.
In this drama
Now, We Are Breaking Up
, she was paired with the new "hot" male lead Jang Ki Young, who is much younger than herself. My first impression of him years ago was negative, as he played a sinister character in
My Mister
(2018) who sexually taunted and assaulted actress IU's character. I've tried to give him second chances in various dramas and films since then, but it's still kind of tough for me. First impressions tend to stick with you for years. Now he's doing his military stint until 2023, so I will get a break from him.
;)
Who knows? Maybe his time in the military will mature him as a person and as an actor. It's happened before with other Korean actors in the past.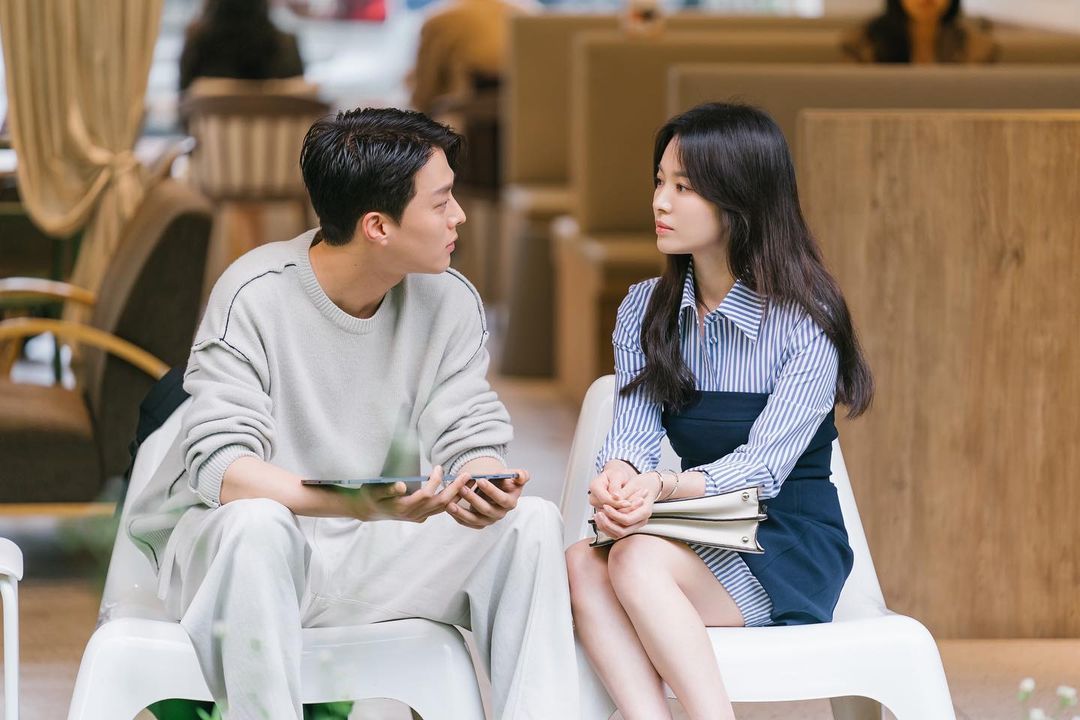 The Story:
Beautiful and stylish Ha Young Eun (Song Hye Kyo) works hard as the premiere clothing designer for a leading fashion company called Sono (aka The One), helmed by a demanding older male owner named CEO Hwang (veteran actor Joo Jin Mo, from
The King's Face
), and his spoiled, silly daughter named Hwang Chi Sook (Choi Hee Seo, from the film
Dong Ju: Portrait Of A Poet
). Although Chi Sook is ostensibly the main director of this company she really is just a symbolic figure-head. She's more into her boyfriends than her work. Young Eun does the bulk of the real work that makes the clothing company number one in fashion business transactions in South Korea. She couldn't care less (at first) about romantic relationships, especially since she
had one in the past as a fashion student in Paris that ended abruptly and which devastated her, and she doesn't trust that love will last.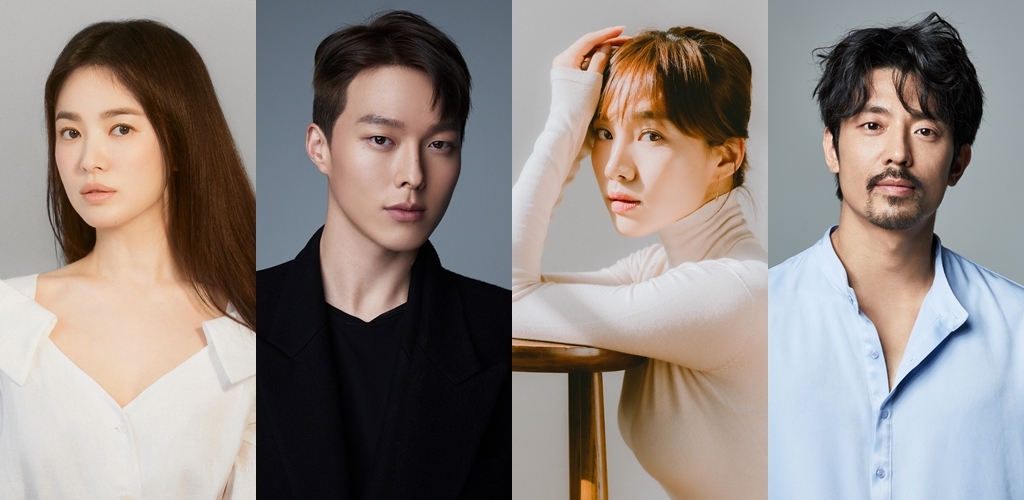 Main Cast: Song Hye Kyo, Jang Ki Young, Choi Hee Seo, Kim Joo Hun
During a trip to Busan for an international fashion expo, Young Eun runs into a coveted new fashion photographer nicknamed Mr. J (or Cookie!) but whose real name is Yoon Jae Gook (Jang Ki Young). It is obvious they are immediately attracted to one another, although Young Eun tries to hide her feelings, while Jae Gook more openly considers her intriguing and follows her around like a secret detective, sizing her up. She thinks at first he is just a Frenchman of Korean descent who is hanging out in the crowds of fashion professionals to find a job, and only later realizes that he is the talented photographer every fashion company in the world is trying to hire! When he actually saves her from the disgrace of being rejected professionally by a big French fashion designer who is visiting Korea, she becomes very grateful to Jae Gook. They promise to meet up together again after they travel back to Seoul when the fashion expo is over.
As it turns out, the publicity company, Vision PR, that Sono (aka The One) fashion company uses is run by Jae Gook's older "hyung", the happy go lucky and funny Seok Do Hoon (Kim Joo Hun, from
Do Do Sol Sol La La Sol
and
Encounter
and
Start-Up
). When back in Seoul, Young Eun and Chi Sook meet up with Jae Gook and Do Hoon, and they are amazed at the interconnections between them all. Chi Sook has a crush on Jae Gook at first, stemming from a brief encounter they had had in Busan, and she doesn't know that Young Eun has already become emotionally involved with him, too. However, she eventually falls in love with Do Hoon. Then a new fashion hire at The One named Hwang Chi Hyung (Sehun from EXO), who happens to be Chi Sook's younger brother, develops a crush on Young Eun, and that makes Jae Gook a bit jealous, of course.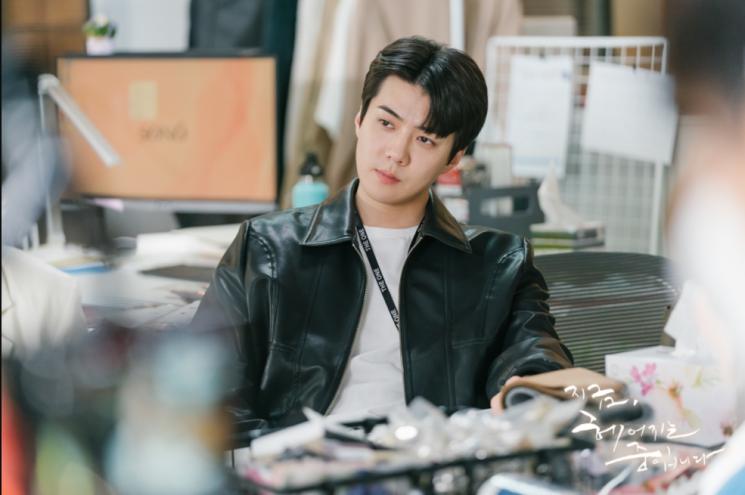 Sehun in Now, We Are Breaking Up
As time goes on, and Young Eun and Jae Gook's relationship becomes more passionate, some troublesome past secrets are revealed: a major one being that Young Eun's ill-fated romance in Paris as a girl student had been with a late brother of Jae Gook's, who had tragically died in an accident, and Young Eun had never known why he had abruptly disappeared from her life! She allows herself to grieve and come to terms with the loss after many years, with the result that she feels even closer to Jae Gook as a result. But will she get to the point where she feels comfortable making this relationship permanent? Is marriage even a possibility for this woman who has poured herself into her career for two decades? What of Jae Gook's photography career? Will his chances of the greatest professional success be increased if he only works for The One?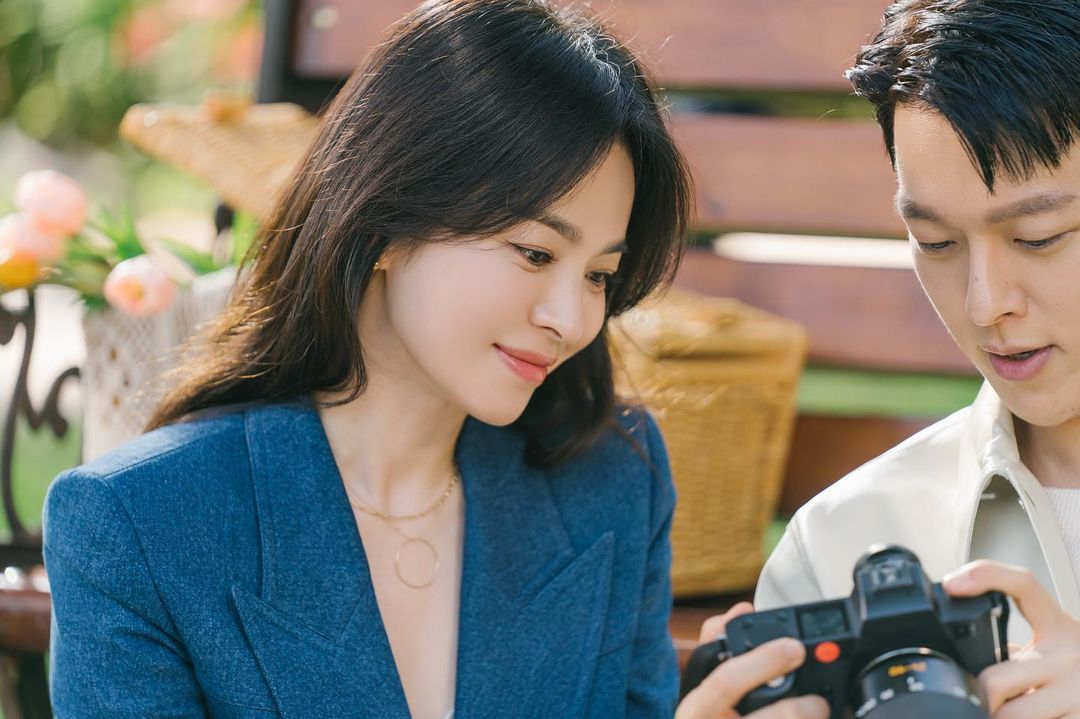 As is usual in a K-Drama, we have the typical extended family interference in a romantic relationship between the leads: Jae Gook's mother rich socialite Min Hye Ok (Cha Hwa Yeon), and Young Eun's parents, mother Kang Jung Ja (Nam Gi Ae, from
Mother
and
Mrs. Young
and
I'll Go To You When The Weather Is Nice
- I just LOVE this actress!), and father Ha Taek Su (Choi Hong Il), all express various misgivings about their growing relationship. Sometimes the adult children even listen to them.
Wae?
Live your own lives and hope for the best!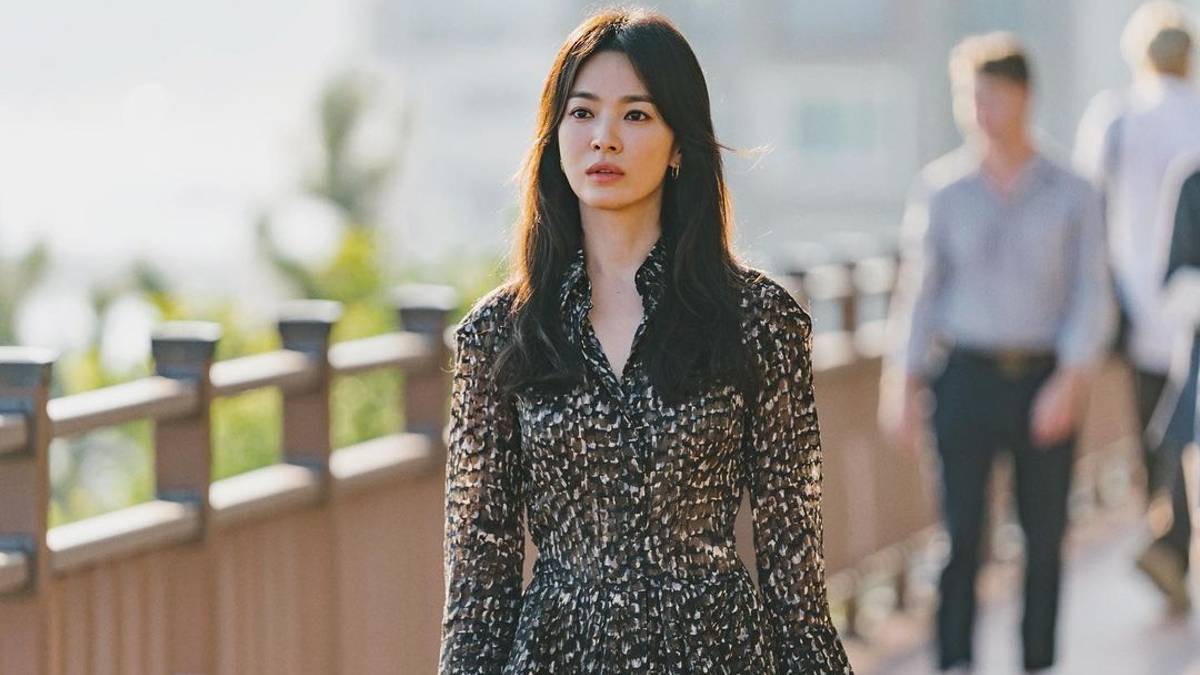 While watching this series I often wondered to myself how much of it was written to be semi-autobiographical for Song Hye Kyo's own life journey and romantic relationships. Whether it was or not, I hope that eventually she finds happiness in real life, not just in her work, as her character here in
Now, We Are Breaking Up
experienced, but in a personal love relationship that is more lasting than her previous brief one -- with the actor whom I no longer watch. (Ahem!).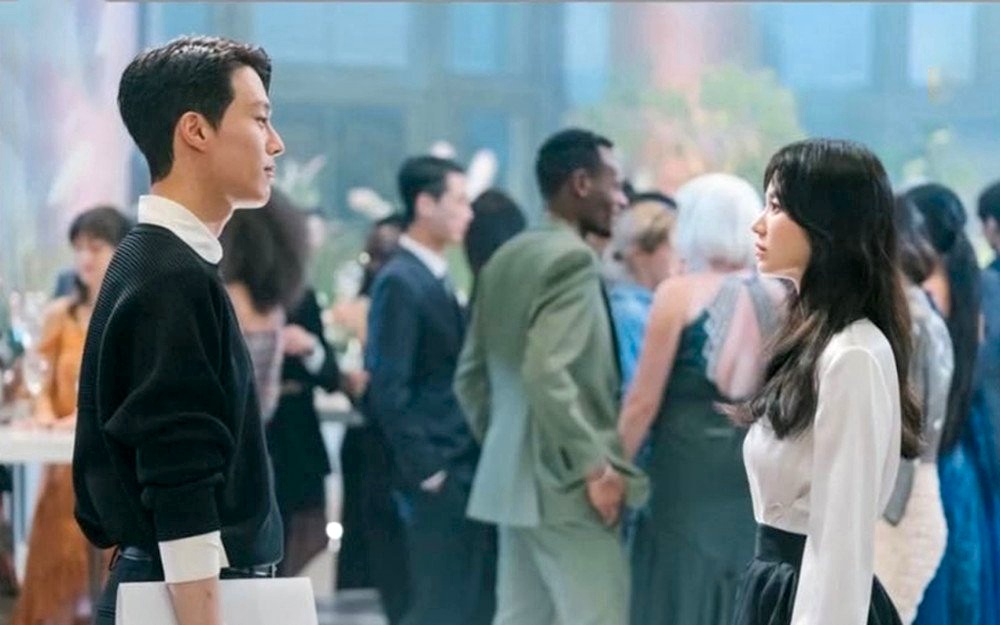 Check the drama out for yourself and make up your own mind whether it's a masterpiece for the ages, or just another attempt to bring us a romance that simply touches our hearts temporarily -- and then leaves us to draw our own conclusions as to how the two main characters will fare by the end. Enjoy.