As for romance, the progeny of the messed up adults have their own secret longings going on; both boys had liked the same girl when they were young, named
Shin Yoo-kyung (young: Jo Jung-eun, older: Eugene, from Loving You) and now that they are older they still both like her. At first her respect and affection is all for Tak Goo because he had made her laugh during her difficult childhood, which had been filled with terrible abuse from her alcoholic, violent father
Shin Bae (Kwon Yong-woon).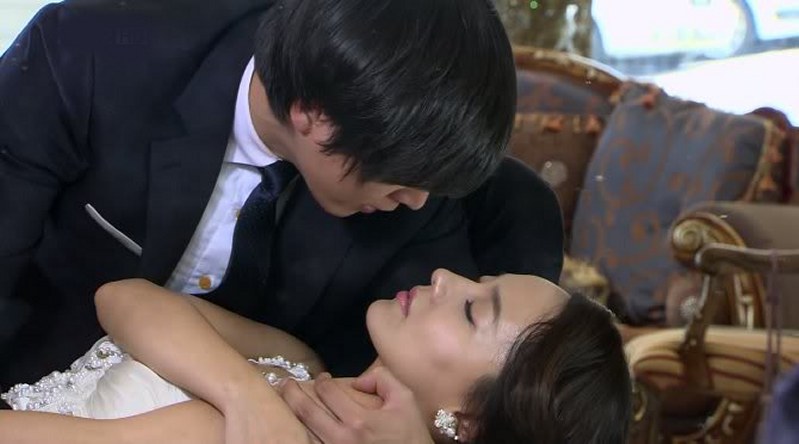 However Majun is determined to marry her, and even though she had promised herself she would help the poor when she was older she abandons all that altruism when she thinks of entering the wealthy world of the Goo family, plus she really believes she's a twisted human being and that she doesn't want to saddle simple, loving Tak Goo with all her mental problems.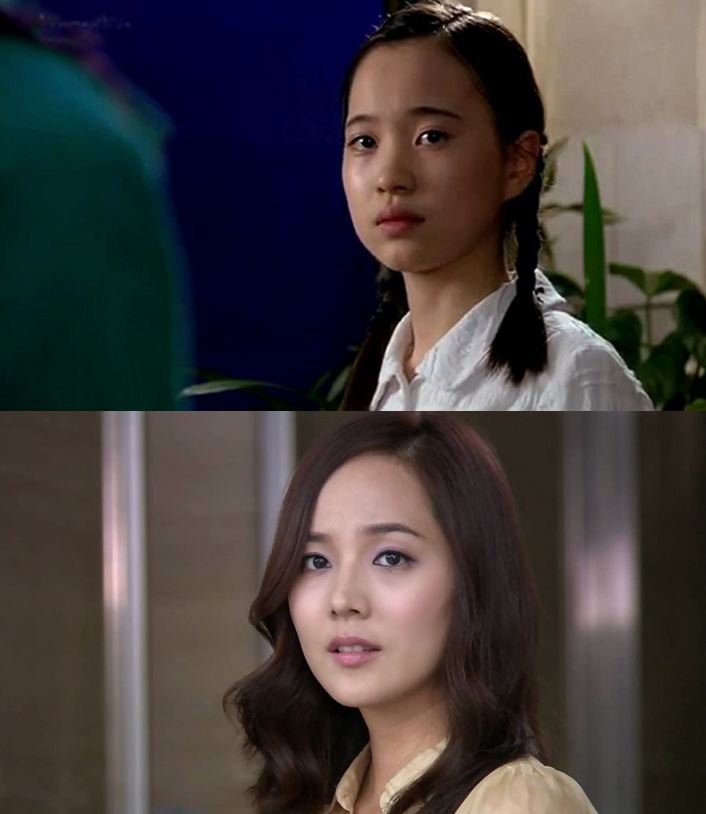 Both actresses playing child abuse victim
Yoo-kyung do an excellent job in the role.
Eugene was filming this show when her
old boyfriend actor Park Yong Ha committed
suicide - it must have been tough for her...

Of course Mother Insuk is dead set against her rich son marrying beneath him, even though Yoo-kyung is extraordinarily beautiful. Will Majun ever stand up to his mother? What about that bracelet he could blackmail her with? What about Tak Goo? Will he willingly give her up to his "brother" when he's loved her all his life? Could he possibly be better off with "Ugly", his pet name for Misun, whom he works with at the bakery? She is a sweet little thing but nowhere as physically beautiful as the elegant Yoo-kyung. What if Yoo-kyung's disturbed abusive father comes back into her life and tries to make her miserable again?
And what about Tak Goo's mother? Will she ever resurface so they can be re-united? If there is a happy ending will it just come about by luck, or will changed attitudes have anything to do with improving their future lives in wholesome and positive ways? Will all the erring, selfish parents receive their comeuppance?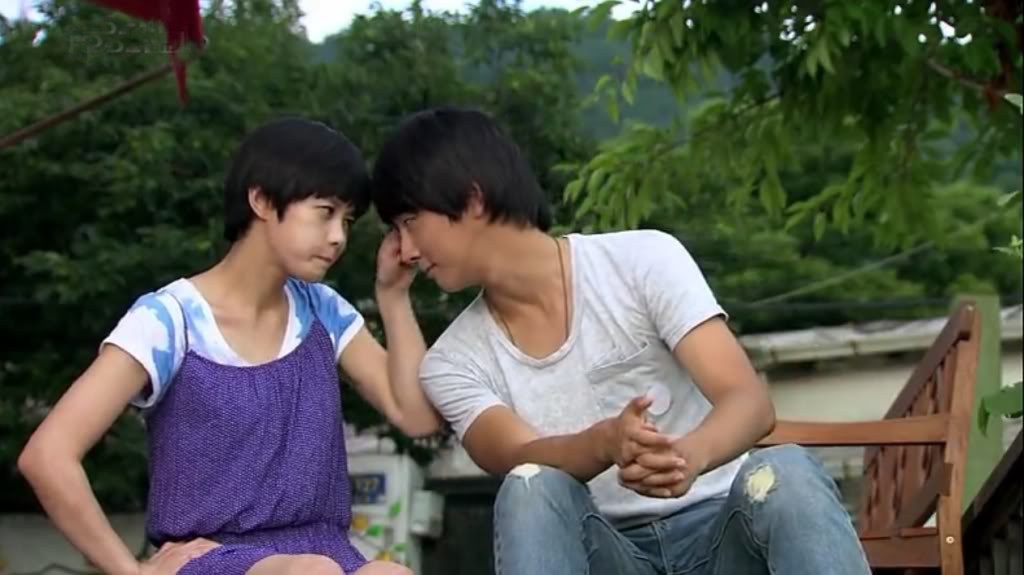 Don't miss
Baker King Kim Tak Goo
. I thoroughly enjoyed every minute of the drama and wish I had watched it much earlier in my K-drama viewing history. Yoon Shi Yoon's performance as Tak Goo is so endearing you'll want to mother him yourself! Enjoy!
~~~~~~~~~

BAKER KING KIM TAK GOO PHOTOS