Once everyone is aware of their real identities (in a flourishing, big dramatic way, of course, scenes that are my favorites in the drama) the situation becomes even more intense. Ji Soo has to tell Gi Tae she really loves his friend and that's not easy. I must say that at this point the actor playing Gi Tae, Kim Sung Soo, delivers some incredible scenes that made me weep for him, even though I felt frustrated by his character overall. He lived too long in LaLaLand, convincing himself this woman loved him as more than a friend. She never once said she loved him in a romantic way, or would marry him.


Although his character frustrated me I surprised myself
when I started crying at this scene by Kim Sung Soo

The very best thing about this drama is the incredible acting
, especially of Kim Sung Soo, second male lead, who should have won the Baeksang Award that year for his performance, and also a young and super handsome Lee Dong Gun, and then right behind him beautiful Kim Ha Neul. The acting is the real reason to keep watching this drama! The romantic intensity is second to none. The 2004-5 kiss scenes with Kim Ha Neul were way ahead of their time, no frozen kisses here. Wow, is all I can say to them. ;) Most K-dramas, especially at that time, were quite chaste. Here they kicked it up a notch.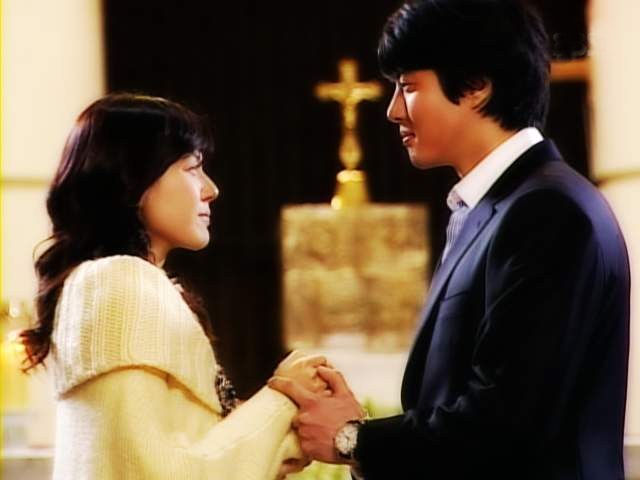 This reminded me of a similar scene in Winter Sonata
You can buy the official YA Entertainment DVD boxset for the show on
Amazon
. (Highly recommended for the best viewing experience). Or you can rent them through
Netflix
. Other online sites seem to have difficulties getting the licensing down for any Korean drama that has scenes in it that were shot in Japan, including this one, and dramas like
Friends
and
Tree Of Heaven
.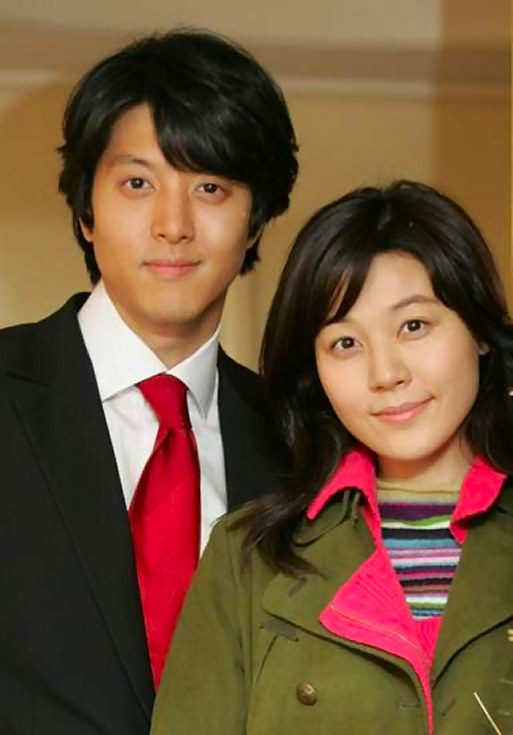 Classics are classics for a reason
. The true K-drama fan will seek them out, no matter how difficult the process is sometimes, or how "old" the K-drama happens to be ... they're never "old", the great ones are TIMELESS.


The Entire Rare OST