Once everyone is aware of their real identities (in a flourishing, big way, of course!) the situation becomes even more intense. Ji Soo simply has to make a decision between the two men, but she delays and vacillates, delays and vacillates, delays and vacillates, driving both men crazy (and me, too!). True to form, the conclusion of this melodrama is unoriginal too (the above video contains spoilers, if you can figure out what you are looking at, so beware).
Sure, there were some nice scenes, the cast was pretty and conveyed the right amount of angst, and the music soundtrack was hummable, but I was left with the feeling, "I've seen all this before, and done better too." (i.e.
Shark
from 2013, with a similar outline). Maybe if this had been my first K-drama I would have been more bowled over, but after you've seen dozens of them and seen enough love triangles to fill a giant football field, you tend to be desperate for some originality to the love stories you watch. I didn't get it here!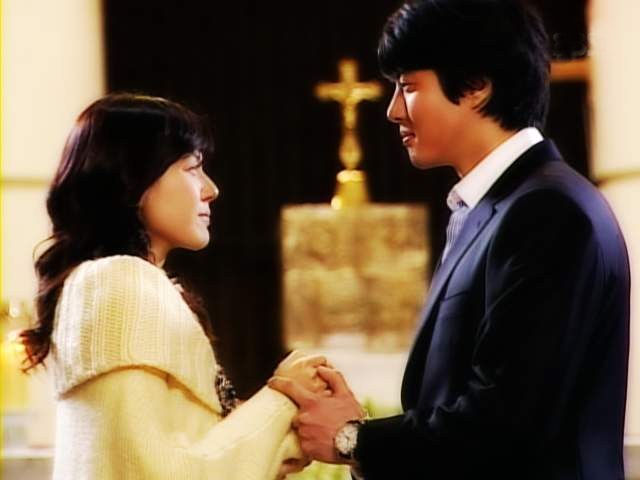 You can buy the official YA Entertainment DVD boxset for the show on
Amazon
. (Highly recommended for the best viewing experience). Or you can rent them through
Netflix
. Or you can watch it online at
GOODDRAMA
. However that site is really iffy for quality. Other sites seem to have difficulties getting the licensing down for any Korean drama that has scenes in it that were shot in Japan, including this one, and dramas like
Tree Of Heaven
. Classics are classics for a reason. The true K-drama fan will seek them out, no matter how difficult the process is sometimes.