The Story
:
A troubled male teenage student named Lee So Woo (Seo Young Joo,
May Queen
) from the elite private school Jung Guk High School in Seoul, falls to his death on Christmas Day from the rooftop of a school building, in what is deemed initially to be a suicide by the female cop assigned to the case, Detective Oh (Shim Yi Young).
The injuries reported by the coroner lend credence to the idea of suicide. However, questions remain, and the students are badly psychologically damaged by his death. Although he had never been very popular, but pretty much a loner who kept a lot to himself, he was never a bully (unlike some other students on campus), so his death didn't make any sense to the school's student body.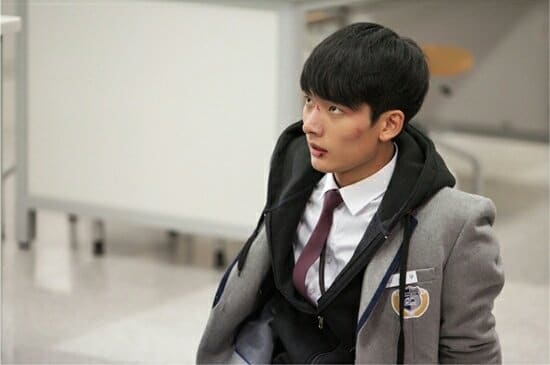 The Soon To Be Dead Student So Woo
So Woo's dead body had been discovered on the school campus, which had been covered in Christmas snow, by a fellow male student the morning after Christmas, as he walked the campus
:
his name is Bae Joon Young (Seo Ji Hoon), and this discovery is also witnessed in shock by the female valedictorian of the student body, named Go Seo Yeon (Kim Hyun Soo), the daughter of a smart detective named Go Sang Joon (Ahn Nae Sang) and his kindly homemaker wife (Kim Yeo Jin). Joon Young has a not so secret crush on Seo Yeon, which we the audience can clearly see, although it takes her awhile to catch on.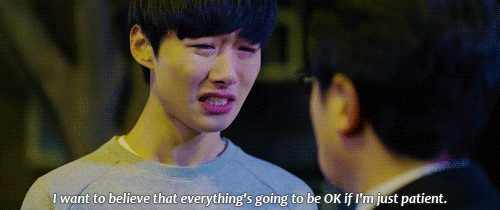 Character Ji Hoon
Mourns His Friend's Death
These two students essentially team up as close friends to privately investigate the reasons why So Woo might have taken his life. For some reason the adults in charge of the school want to put the case behind them as soon as possible. They seem to fear the negative publicity that it would bring to the school, which might badly affect future student enrollments from rich families.
However, could some of this angst be related to guilt about certain nefarious situations going on at the school which the students and parents have no idea about? This concern about negative publicity also comes from the school's legal counsel, Hang Kyung Moon (Cho Jae Hyun), whose adopted son Han Ji Hoon (Jang Dong Yoon) is a student at a neighboring school who had been a personal friend of the dead boy and seems to be mourning his death tremendously. What could
he
be hiding?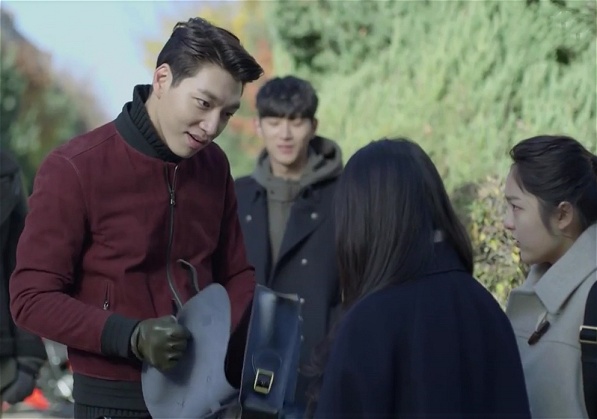 The School Bully Woo Hyuk
Then suddenly a female student named Lee Joo Ri (Shin Se Hwi) claims to have witnessed the student's death that Christmas night, and calls it a murder, not a suicide; she writes secretive letters to the principal and to other students, including Seo Yeon, and indirectly blames them all for his death, while claiming she saw the boy being pushed to his death by someone.
So Woo had obviously been troubled about something, and had threatened to leave the campus for good the day of his death. Joo Ri then directly puts the blame for the boy's murder on a male student known to be a bully, named Choi Woo Hyuk (Baek Chul Min), and since many other students had previously witnessed him bullying the boy who died it seems like the accusation might have a lot of truth behind it. However, Joo Ri does seem troubled too though, like she has her own poor home situation to hide, and she even ends up backstabbing her best friend (Seo Shin Ae) in the process of blaming Woo Hyuk, even contributing to her getting badly hurt in an accident and ending up in a coma. Could she have her own secret reasons for wanting to seek vengeance on the school bully Woo Hyuk? As nasty as he is, could he really have committed murder? They need proof, not just insinuations.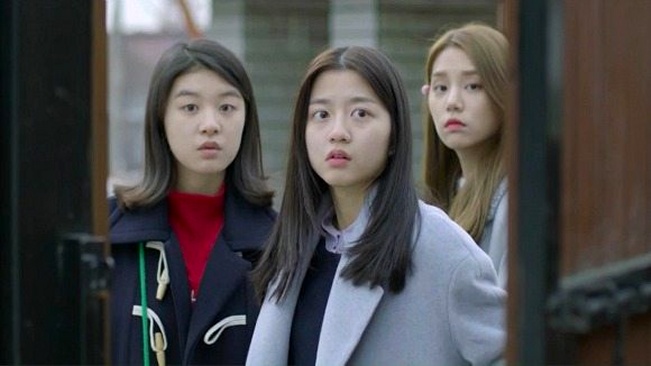 Seo Hyun And Her Friends
Leave No Stones Unturned
Because of all this controversy tearing the school apart, the admirable female student Seo Yeon and other students decide to hold a student trial on campus and bring forth any evidence they can, to decide once and for all if So Woo had been pushed to his death from the roof of a school building by the school bully, or if he had actually committed suicide because he was unhappy with his wretched life as a past mental patient in a private sanitarium, someone who had possibly stumbled on some dark secrets of the school's faculty which he couldn't deal with properly?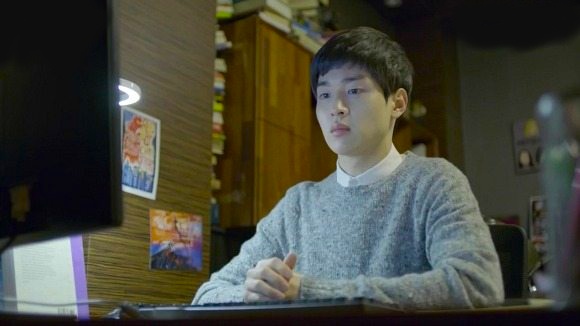 Ji Hoon Has To Decide Wheth
er
To Stand "
Trial" Or Not As A Witness
The student trial that results is gripping indeed, and although toward the end I could sense what the main twist in the story was going to be, I still held on fast to watch every episode as it unfolded, although I was sorely tempted to jump ahead and confirm my own suspicions. :)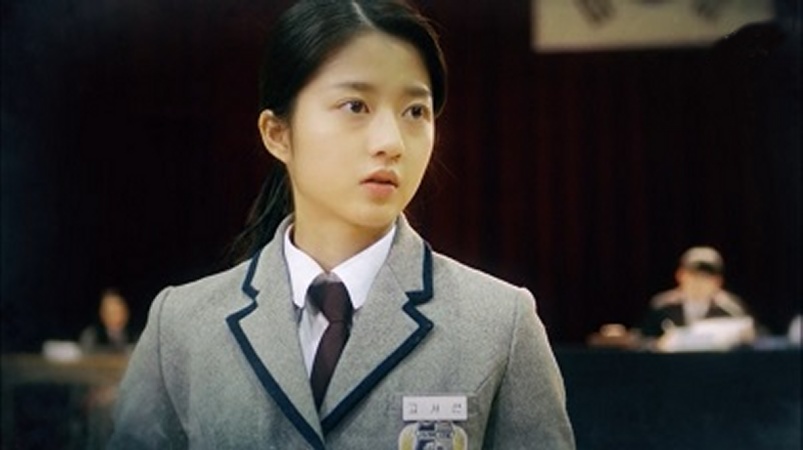 Will Lead Prosecuting "Attorney" Seo Hyun
Uncover The Truth Of So Woo's Death?

So: who exactly will "Solomon" be? Why would he have committed perjury? Was it to protect himself, the dead boy, or possibly one of the other students on campus -- or off?
If you like a solid mystery, which will keep you guessing up until near the end of the story, then absolutely check out
Solomon's Perjury
. I can assure you that you will be just as hooked as I was! Enjoy.