The Story
:
Our story begins with the intentional murder of an internationally recognized, brilliant petroleum engineer and scientist named Yoon Hak Soo (Sunwoo Jaeduk); he is killed in a setup that makes it look like Japanese agents shot him, but he was really murdered by a pistol shot from an ambitious shipbuilding tycoon named Jang Do Hyun (veteran actor Lee Deok Wa from Hyde, Jekyll and I) who is looking for a secret microfilm the scientist had in his possession which had a map on it showing where a tremendous underwater oil reserve is located. He takes the microfilm from the dead man and hides it away for a future date. He also intimidates his servant and butler Park Gi Cheol (Kim Gyu Cheol from Missing Noir M and Shark), who had been a witness to the murder, and threatens him not to tell anyone the truth of the murder or he will kill his butler's own toddler son named Park Chang Hee. What a totally evil skunk!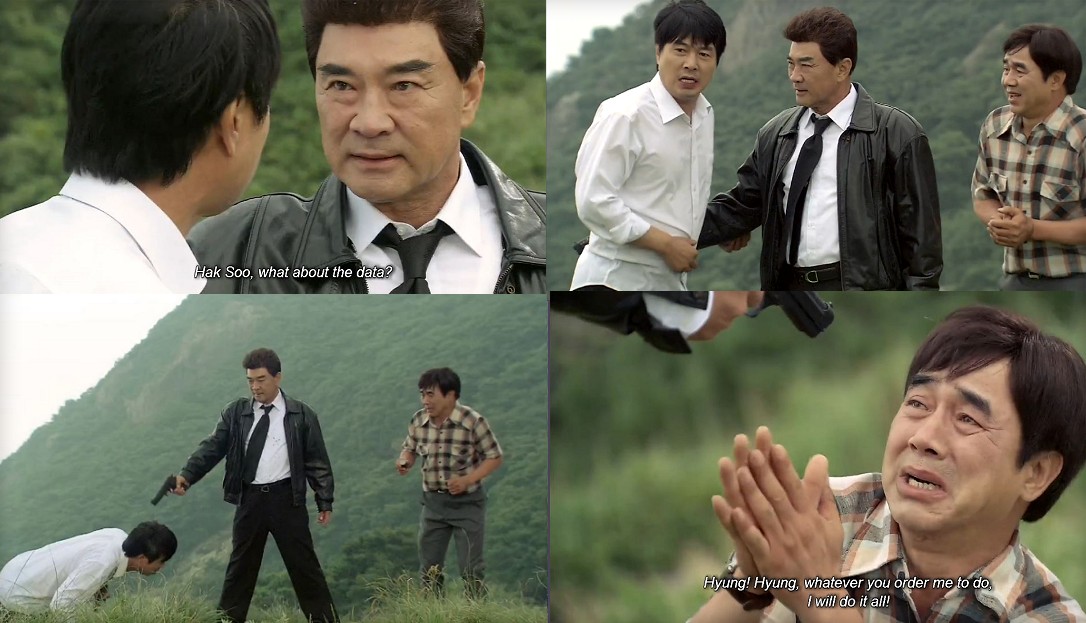 Jang Do Hyun had been Hak Soo's sunbae (senior) at work but had desired more than just the microfilm: he desired Hak Soo's wife Lee Geum Hee (Yang Mi Kyung) as well, since they had dated before Hak Soo came into the picture and won her away from him.

Jang Do Hyun puts on a false face of grief after his "friend" is murdered (by him!), attending Hak Soo's public funeral and burial, and then he secretly orders his butler Gi Cheol to kill Geum Hee's baby Yoo Jin, and make it look like the baby had an accident and died by being sucked into the ocean after a large wave hit the shore! Geum Hee is in such a state of shock now, having lost her husband and tiny daughter within just a few days' time, that she walks around in a daze, unable to cope with life.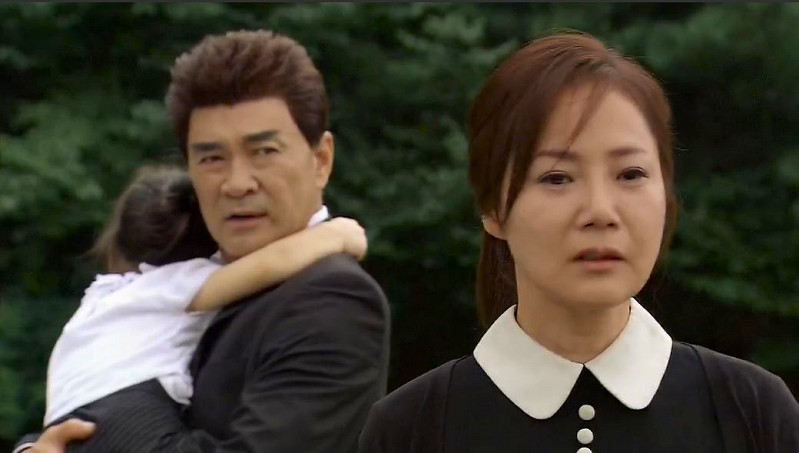 To his credit the butler couldn't bring himself to kill the infant girl. He lies to Do Hyun that he snuffed out the baby's life but gives the baby to an old army buddy of his named Chong Heon Cheol (Ahn Nae Sang) who is a janitor with a family of his own. Heon Cheol is offered a stack of cash to adopt the infant and agrees, although he does quickly appear to like the baby too and feel sorry for it. He tells his wife Jo Dal Soon (actress Geum Bo Ra from Spring Waltz) that she is his own flesh and blood, the result of an affair he had had a year before when he was briefly away from his family. His wife is none too pleased, of course, but Heon Cheol begs her on his knees to forgive him and she gives in and accepts the baby into the family. Very grudgingly.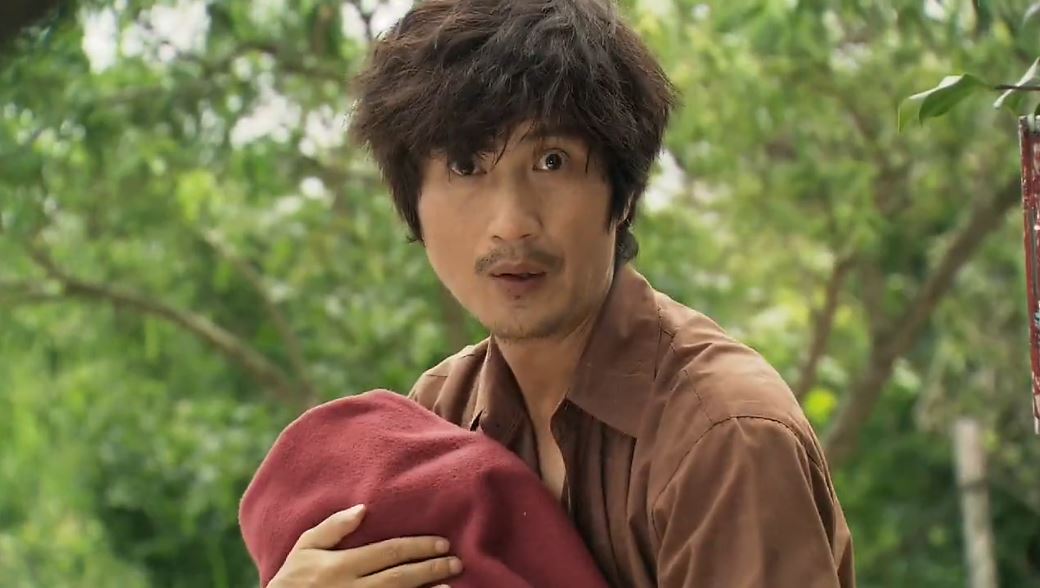 Soon after the evil Do Hyun convinces Geum Hee to become his wife, saying he loves her and that he knows she would be an excellent mother to his own two children, a toddler son named Il Moon and infant daughter named In Hwa, babies he had had with a woman who had deserted him (apparently she knew better than to stick around!).

Desiring some kind of stable home life for herself after all her grief, she agrees, but has no real idea how evil Jang Do Hyun is, or that he had killed her first husband and ordered her baby killed too! Talk about living in LaLaLand! Money alone won't give someone a stable, secure life when the person they are living with is criminally insane!

As the girl child grows older Dal Soon the janitor's wife doesn't show the child, renamed Hae Joo (now Kim Yoo Jung), any affection at all. She reserves it all for her own biological children Sang Tae (boy) and Young Joo (girl). Hae Joo grows up feeling she needs to be perfect so that her mother will love her; she watches her siblings, cares about them, and acts more like their mother ... than their own mother! Later Hae Joo does confess to her father that she has always suspected the mother who raised her was not her "real mother" and she begs her Dad to tell her who that woman is, but Dad deflects the question.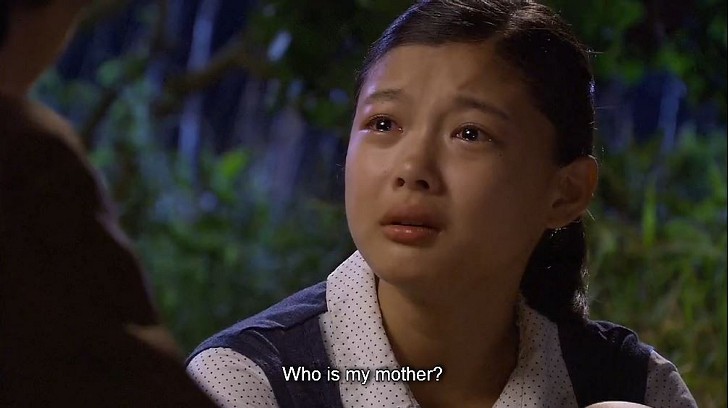 The dead scientist Hak Soo's younger brother Yoon Jung Woo (Lee Hun in a beautiful performance) was scarred emotionally too at the death of his scientist brother, and then becomes even more disturbed when his baby niece is said to have died; he becomes a prosecutor in part to someday discover the truth about the child's disappearance, never quite believing the baby had passed away.

Early on his suspicions fall on Do Hyun but he needs hard evidence and witnesses that he lacks. Meanwhile, coincidentally, Lee Hun becomes involved with Hae Joo's poor family as a landlord of their modest home, never suspecting that the personable young lady of the family, Hae Joo, is actually his biological niece! Also, along for some distraction humor once in awhile, is Jung Woo's on again, off again silly girlfriend Bong Hee Lee (Kim Ji Young), who is always staging elaborate seduction scenes to lure him in, all of which fail miserably. I always enjoyed her scenes with him, they made me laugh, which was much needed during this intense, often dark story.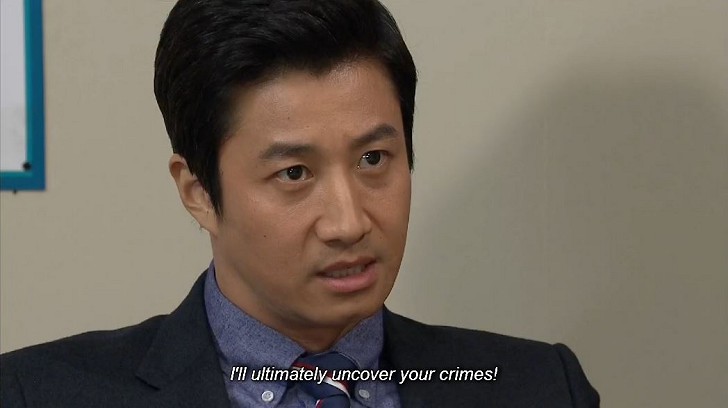 Actor Lee Hun does a great job playing
Uncle Jung Woo the prosecutor
The story moves forward yet again and we see a young Hae Joo continuing to live in extreme poverty with her adoptive family, yet she remains positive and upbeat -- she loves the sea and ships and dreams of designing her own boat someday; we also follow the life of Park Chang Hee (Park Geon Tae), the butler's son, who is ill-treated by Do Hyun's son Il Moon (Seo Young Joo), a jealous sort, but who is academically brilliant, yet he has his own share of grief living with a spineless father who is regularly abused by Do Hyun; also there is Kang San (Park Ji Bin), a charming, carefree and cheerful heir of the rival shipbuilding group. He is the only heir to his grandfather Kang Dae Pyung's (Ko In Beom) business, since he is an orphan (under mysterious circumstances that are exposed later). Kang San is good with his hands and loves welding.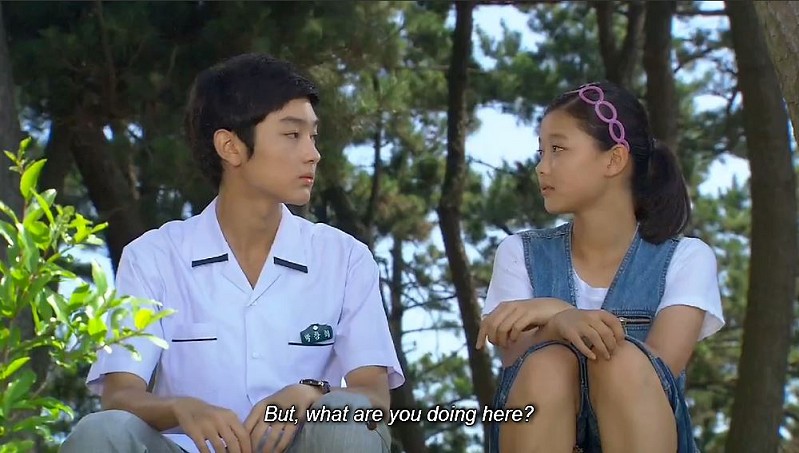 Hae Joo and Chang Hee's meeting place on a
cliff side forest where they plan their dreams
The children all meet under one roof at the local school where Kang San and Chang Hee attend the same class. Due to their similar situations living in difficult homes Chang Hee and Hae Joo start a sympathetic friendship. However, Kang San starts falling for Hae Joo because of her own interest in welding and her cheerful personality. The inevitable love triangle is already developing in childhood.

Due to some regrettable situations, the evil Jang Do Hyun finds out that Hae Joo is his wife's daughter whom he thought had been killed. So, he orders the butler to kill her. Again! However, the butler kills Hae Joo's father Han Cheol instead, his old army buddy, when the father puts himself between his beloved adopted daughter and the butler's quickly approaching vehicle aimed at her. Han Cheol lives a few hours in the hospital and then breathes his last. Yet another death is related to Do Hyun's evil orders!

Hae Joo is utterly heartbroken to lose the only father she had ever known. He had been the light of her life, acted as a buffer for her against life's struggles, and their beautiful father-daughter relationship is one of the biggest highlights of this drama. She goes to a particular spot on a rocky beach that she likes and delivers his ashes to the sea.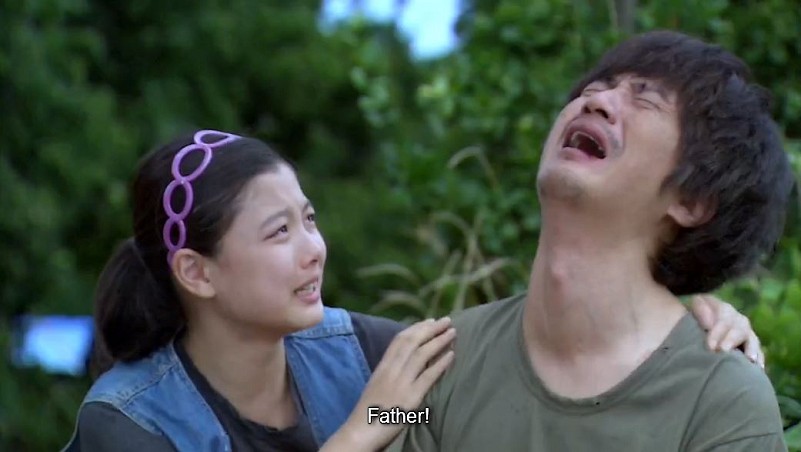 Jang Do Hyun ultimately takes over Kang San's grandfather's shipbuilding company by deceit as well - and the grandfather is jailed unfairly. Kang San moves to America for further studies so he can come back and resurrect his grandfather's shipping company.

As the story takes another leap forward in time, we see Hae Joo (Han Ji Hye) and Park Chang Hee (Jae Hee) as adults dating one another with an eye toward eventual marriage. Hae Joo showers love and respect toward Chang Hee, as he is now one of the city's most successful public prosecutors, succeeding because of his own intelligence and hard work. Chang Hee's father, the often abused butler Gi Cheol, dreams that one day his handsome son will become the son-in-law of Jang Do Hyun, by marrying his daughter In Hwa (Son Eun Seo). Inexplicably, Do Hyun doesn't seem to be against the idea either.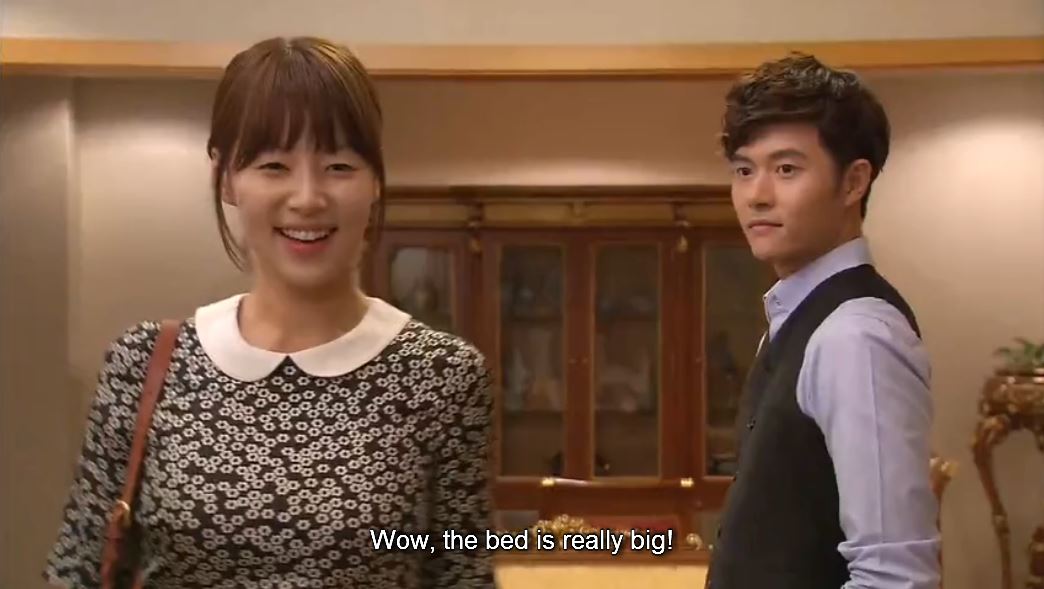 However, Chang Hee is determined to have Hae Joo instead, a girl who couldn't even go to college because any family money went to her hapless brother Sang Tae (Moon Ji Yoon) and his education. That brother can't seem to keep a job for more than a month so it's obvious the college education money was wasted on him. Hae Joo had worked hard in her chosen high tech field, winning multiple awards for her tool design work, but awards are one thing: the lack of a college degree is another. She finds it hard to get a high paying job in her chosen field of shipbuilding, although she keeps trying.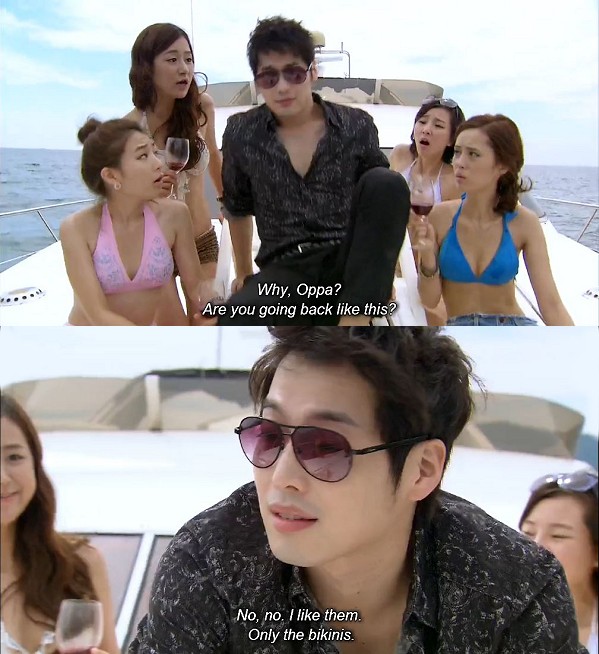 Ryan Kang aka Kang San (Kim Jae Won) returns
from America a rich playboy, but it's not to last long!

Jang Do Hyun's company wins a contract with an American company which sends their head executive Ryan Kang to oversee the project. He turns out to be none other than Kang San, Hae Joo's other friend from childhood. He and Hae Joo accidentally meet at a night club and they fight, not recognizing each other at first. She and Kang San then decide to work together after they remember each other, hug and make up, and both have unique ideas for creating drill machines that can dig for oil more efficiently than the currently used technology. They work together to build a new kind of drill so that Kang San can take his grandfather's old company back from Do Hyun.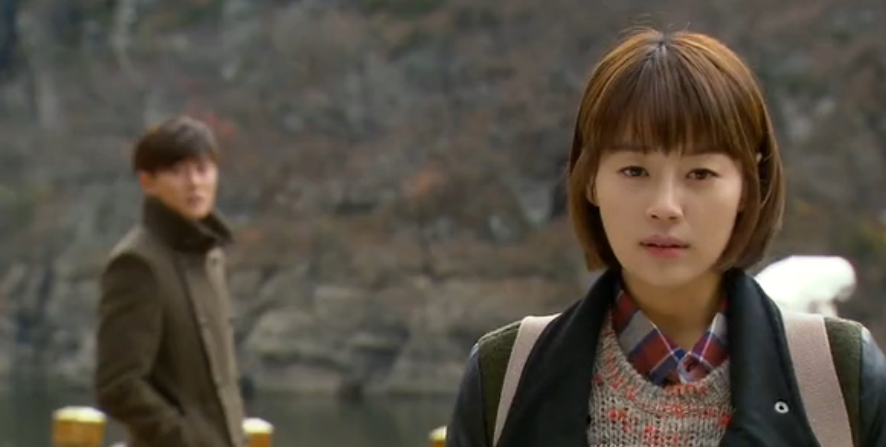 All their efforts at first are thwarted and soon Do Hyun hears of their work and wants to steal it. In the meantime, Kang San loses his job, gets stabbed by suspicious people (I smell Do Hyun again!), and loses his grandfather to death (an electrocution under suspicious circumstances! boy has Do Hyun been busy!), while Hae Joo struggles to support her family and has to decide what she will do about Chang Hee, who has suddenly become more distant to her, ostensibly due to his father's efforts to get him to marry In Hwa, but really because he finally learns to his horror that his spineless father had struck Hae Joo's father and killed him with his vehicle and then run away.

Chang Hee concocts a huge and elaborate secret revenge scheme against Do Hyun and essentially becomes a "mole", giving up his job as a prosecutor and choosing to work for the odious Do Hyun directly instead, to win his trust. Hae Joo cannot quite understand why Chang Hee is becoming distant to her and she begins growing closer to Kang San. They had all been through so much together, including a boat wreck that almost cost them their lives as children -- but now former friendships are becoming frayed at the seams.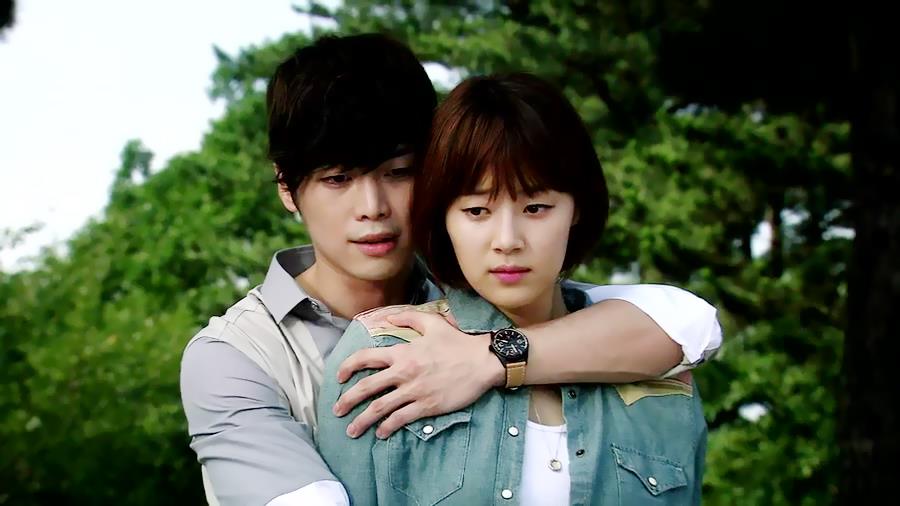 After losing his grandfather, Kang San becomes despondent, starts living on the streets and working at a construction site as a laborer. Due to great support from Hae Joo he moves into her family's house and starts anew. He also starts uncovering Hae Joo's father's death facts and finds out the identity of her biological mother. After several attempts at uncovering Do Hyun's deceit by taking his wife's and Hae Joo's uncle's help, they all succeed in getting evidence against the evil Do Hyun, who has escaped justice for three decades. Do Hyun's wife, Hae Joo's biological mother, even manages to steal the old microfilm for which her first husband was killed.

Chang Hee encourages Do Hyun to partly retire and he takes the chief executive seat of Do Hyun's shipping company, appearing to be a traitor to Hae Joo and Kang San. (Why they couldn't see what he was really doing is beyond me, although Chang Hee DID have a great poker face!). Not for one moment does Do Hyun suspect Chang Hee's real motive of revenge and seeking justice against him. Chang Hee even puts aside his love for Hae Joo and marries In Hwa instead, to get even closer into the family's trusted circle. He then comes up with a plan to slowly destroy Do Hyun financially.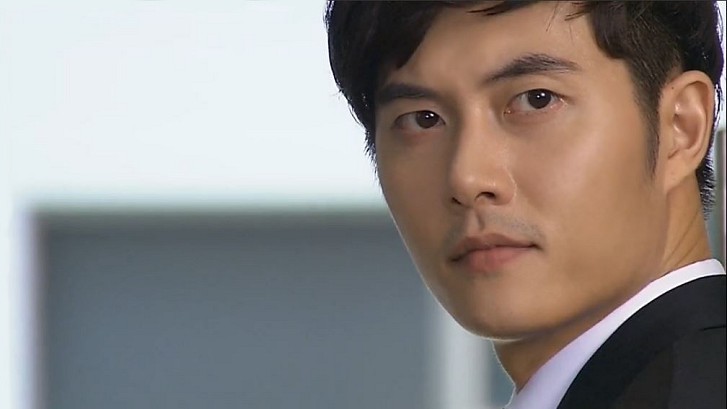 The great poker face of Chang Hee (Jae Hee)
who knows the only way to destroy Do Hyun
is to become his right hand man and then attack