The Story
:
Two male gods are charged with the task of writing human beings' personal histories and ultimate destinies and storing them in books in a huge library only the gods can see. Both male gods take human form as well. One is named Shin Ho Yoon (Ki Do Hoon) and the other Jung Ba Reum (Kim Woo Seok,
A Piece Of Your Mind
). In the human world Ho Yoon owns commercial real estate in Seoul, and Ba Reum is a gentlemanly television producer.
Both men take an interest in an up and coming female Korean drama writer named Go Chae Kyung (Jeon So Nee), who just happens to live with her mother Mi Soon (So Hee Jung,
Kairos
) in a building that Ho Yoon owns. Because he seems brusque with them and drives too fast around pedestrians neither woman has a high opinion of him, but they can't afford to get on his bad side because he's their landlord. Mi Soon runs a tea cafe in the building, while Chae Kyung plugs away at her TV drama scripts, coming up with rather outlandish plots that make the audience laugh but which don't always result in high ratings. Chae Kyung is pleased, however, when her mother, who never was a big K-drama fan, becomes hooked on her latest drama.
As a TV producer Ba Reum does a lot to further Chae Kyung's script-writing career, even though he is sometimes exasperated by the quality of her stories. Ho Yoon can sense that Ba Reum likes this woman and he plans to write up her personal destiny to have them end up together as lovers. However, the more he becomes involved writing up her history in his imagination (while also stealing story ideas that Chae Kyung came up with first for her own dramas!) the more he himself starts to fall in love with Chae Kyung. How will this affect his friendship with fellow god Ba Reum, and even more importantly, how will it affect his own destiny as a god? Will Chae Kyung fall in love with her own landlord who just happens to be a god who could disappear if he becomes too intimately involved with a human?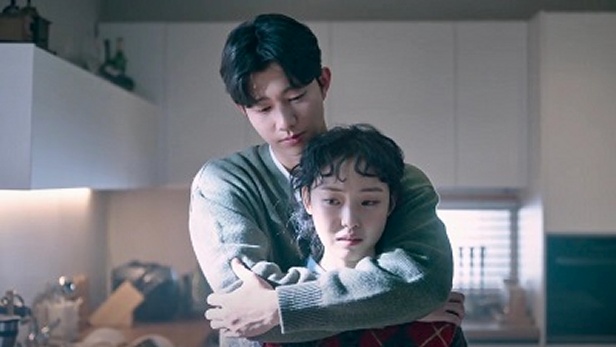 If you like a poetic, spiritual type of drama then by all means sample
Scripting Your Destiny
and see how you like it. Be prepared though: it might make you miss
Goblin
so much that you'll want to re-watch it!