Directed by Kim Jung Min (the classic
The Princess' Man
) and written by Kwon Eumi (the thriller
Gap Dong
) I felt sure going in to
The Secret Romantic Guesthouse
(2023) that, with this outstanding pedigree, this K-drama would entertain me quite a bit and be filled with myriad plot surprises, and my hunch was proven correct. This story truly keeps you guessing throughout its fun eighteen episodes. You won't fall asleep on this baby! I marathoned this historical drama over only two days' time. That was largely because the cast was incredibly fun to watch; even the villains were never boring or predictable!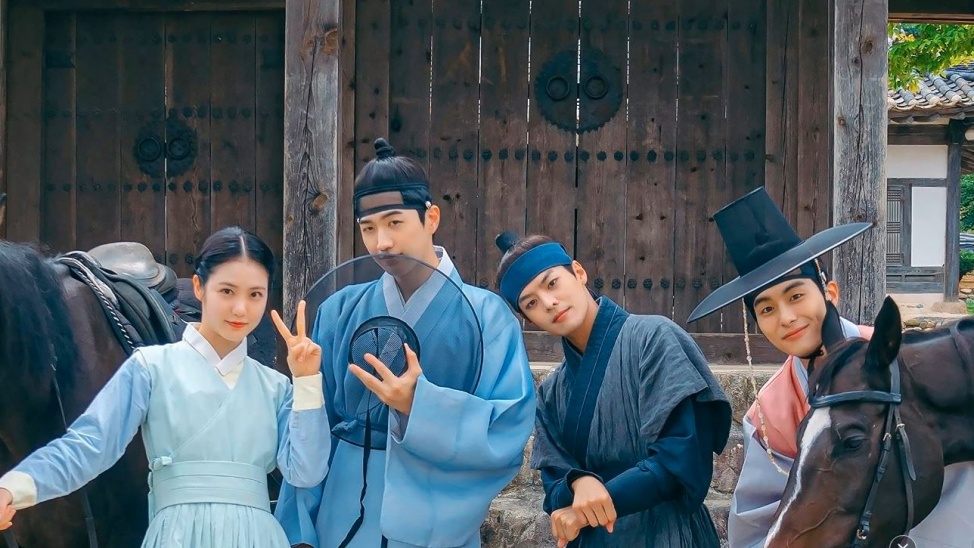 Charming Main Cast (L to R): Shin Ye Eun, Kang Hoon, Ryeo Un, Jung Gun Joo
The female lead actress was the pretty, effervescent Shin Ye Eun (
The Glory 1 and 2
), and first male lead actor was the intensely handsome Ryeo Un (
18 Again
), with appealing secondary male leads Jung Gun Joo and Kang Hoon bringing up the rear with much sweetness and humor (both of them were more like a combined second male lead, which was a rather cool concept). I was also pleased to see actor Hyun Woo (
Pasta
,
Taste Of Curry
) again but this time playing an evil King. That was different from the hero types he usually plays. Also I was tickled to see Oh Man Seok (
Crash Landing On You
,
The Vineyard Man
) again, in the cast playing -- you guessed it! -- another villain type of character; plus another long term favorite veteran actor of mine Ahn Nae Sang (
Awl
,
Curtain Call
) appearing as a cunning State Minister (one always has to beware of the Left and Right State Ministers in these historical dramas, who are usually dripping with evil subtle underpinnings!).

Darker Characters Cast (L to R): Hyun Woo, Ahn Nae Sang, Oh Man Seok

The Story:
During the fifteenth century old Joseon Kingdom era, noblewoman Yoon Dan-O (Shin Ye Eun) inherited a large country guesthouse named Ihwawon Inn after her parents' tragic early deaths when she was a young girl. Now, as a resilient and creative adult, along with her motherly maid named Najoo-daek (Lee Mi Do), she strives to make it a successful business but it seems she is always in debt, and those debts are constantly rising, even after she takes in male students as paying guests who are preparing to take the civil service exam to become government officials in the nearby city of Hanyang (the old name for Seoul). These amiable young fellows all seem to have their own secrets about their family backgrounds, and some have even changed their names to avoid detection by the royal family. As the story progresses more and more of these secrets are revealed, placing most of them in danger.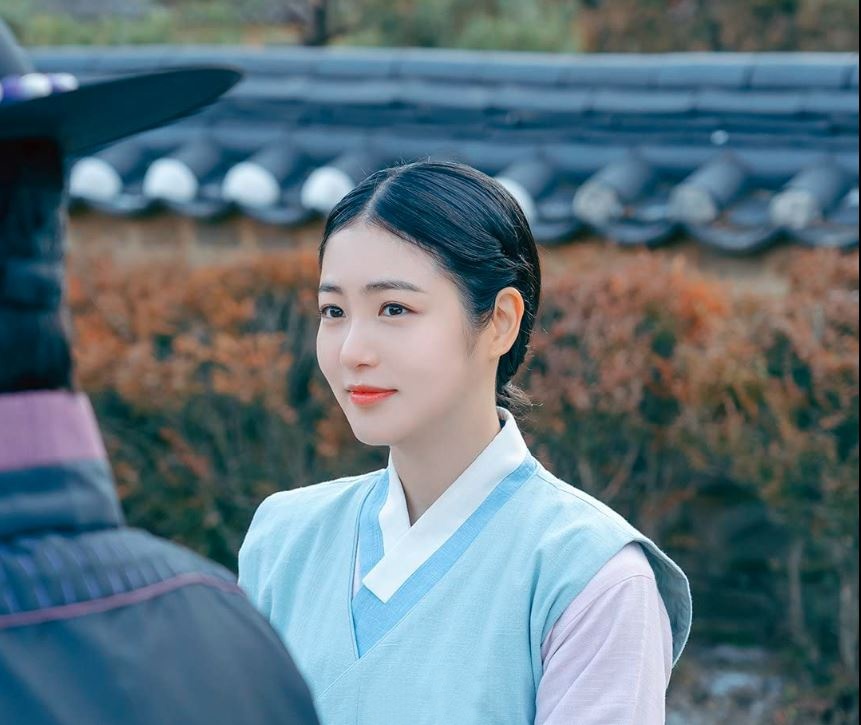 One student named Kang San (Ryeo Un) seems to be the most mysterious of all these young men staying at the inn. He is top notch at all martial arts skills, horseback riding, archery, hunting, and can take out a whole group of threatening fellows in just a few minutes of fighting! His skills attract the attention and curiosity of a royal Minister named Shin Won Ho (Ahn Nae Sang) who is on the lookout for a certain missing royal whom the current King has been searching for for years.
This incredible fighting talent of Kang San's comes in especially handy when frequent rich but arrogant suitors pursue Dan-O who runs the guesthouse. Kang San is a chivalrous type beneath his rather quiet, mysterious exterior, and he begins to help Dan-O out whenever she is harassed by these annoying "suitors".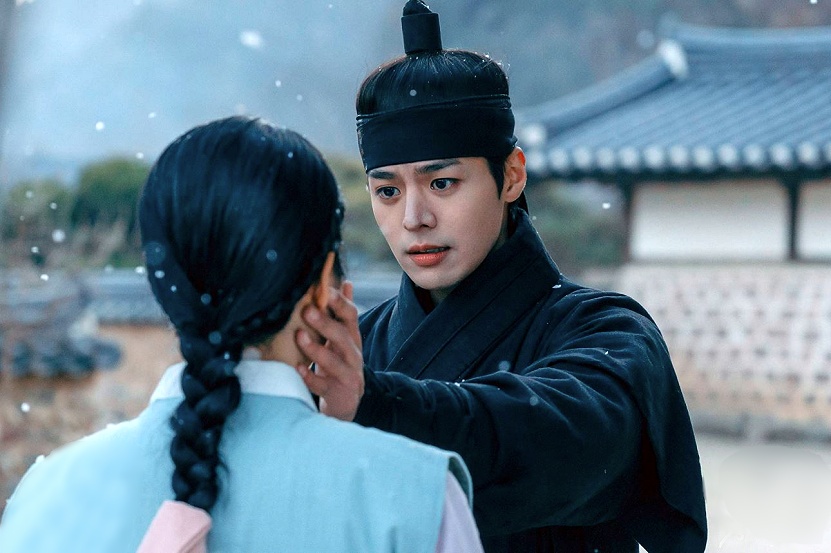 One of these pursuers even declares he will pay off all Dan-O's debts if she will only marry him, but the man looks rather like a fat ugly pig, and he squints all the time, and is obnoxious to boot, so Dan-O turns him down. When this man brings a group of friends to attack Dan-O for refusing his marriage proposal Kang San sends them all running in fear with his perfect defensive fighting skills. During this particular debacle other male tenants Jung Yoo Ha (Jung Gun Joo) and Kim Shi Yeol (Kang Hoon) help to protect Dan-O too
;
as each day goes by at the Inn these three protectors of Dan-O obviously have their own feelings of love growing inside them for her, and a bit of jealousy toward one another as well.
(I loved all three fellows, so it was really hard for me to pick one favorite here. Yoo Ha had the warmest smile but Shi Yeol made me laugh the most, especially when he was playing with his doggie Bokshil)
.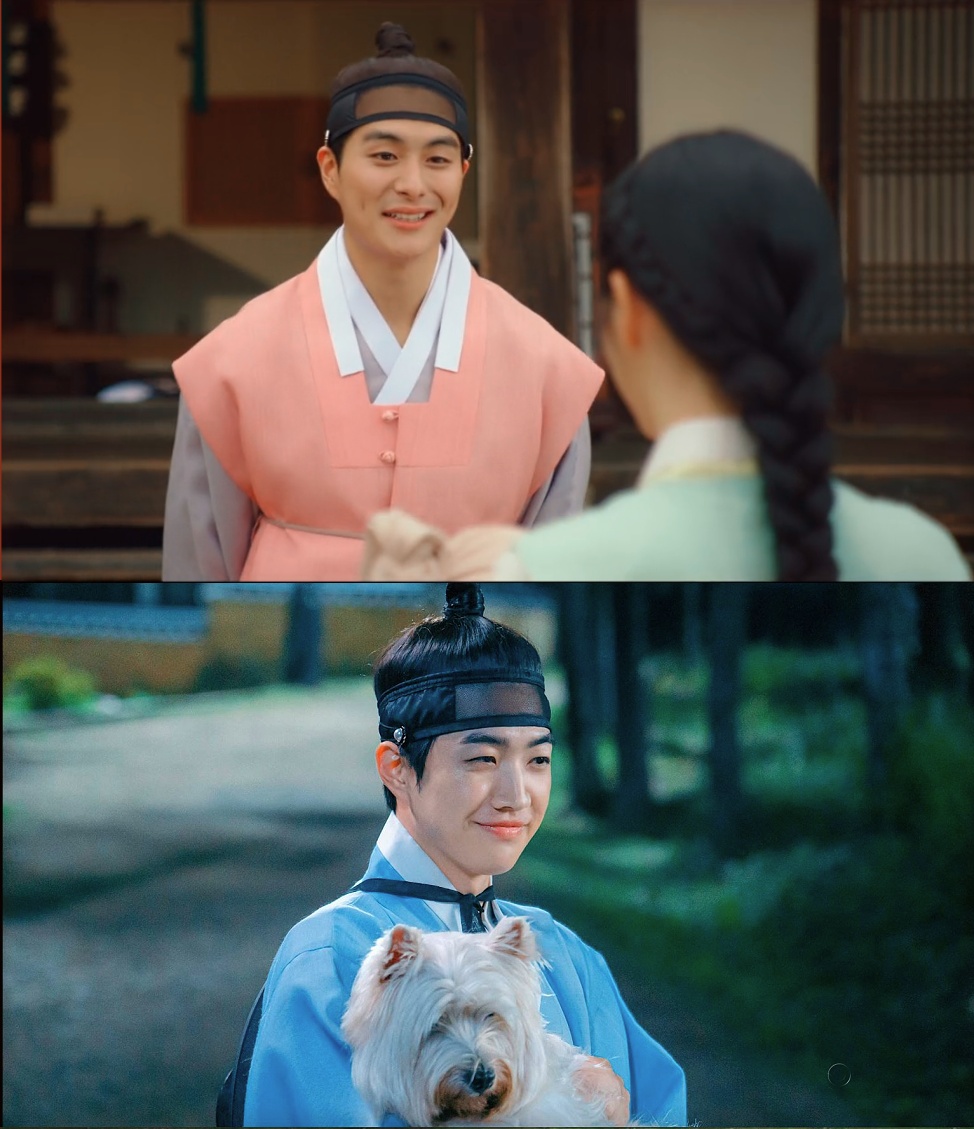 Kang San begins to teach Dan-O how to protect herself with a bow and arrow, and she becomes grateful to him. After all, a woman in old Joseon with no father or brother or husband to protect her, is at risk every day from various physical threats, especially when she is as beautiful as Dan-O!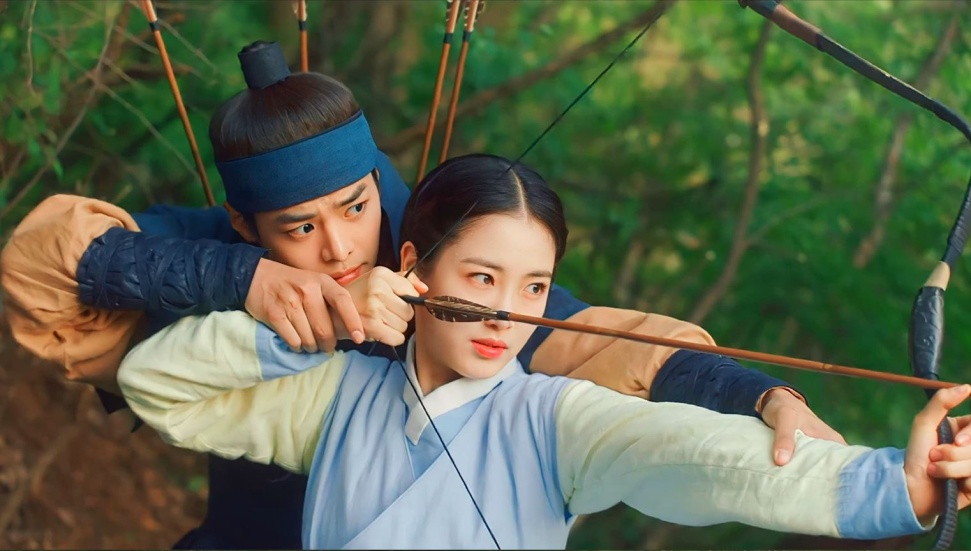 In flashbacks we learn that Dan-O as a child had actually saved Kang San's life when he was on the run from an assassin as a young boy: Kang San, in reality, is Prince Lee Seol, the deposed grand heir to the throne, who has returned to Hanyang to avenge his parents' deaths at the hands of the current King, Lee Chang (Hyun Woo), and to hopefully take back the throne. This King had been horribly cruel to kill his own brother to steal the throne from him, and he is still cruel to the people of Joseon now on a daily basis as well, hurting them through stiff taxation and other oppressive financial and social laws. Therefore, few citizens of Joseon care whether this King lives or dies! A perfect opportunity for Kang San to attain his revenge: he's bound to get helpers along the way to unseat this nasty King! In addition, King Lee Chang can't seem to have any children with either his wife or concubines, and so Lee Chang even has a baby boy kidnapped to pass him off as his own baby prince. What a devious nutcase!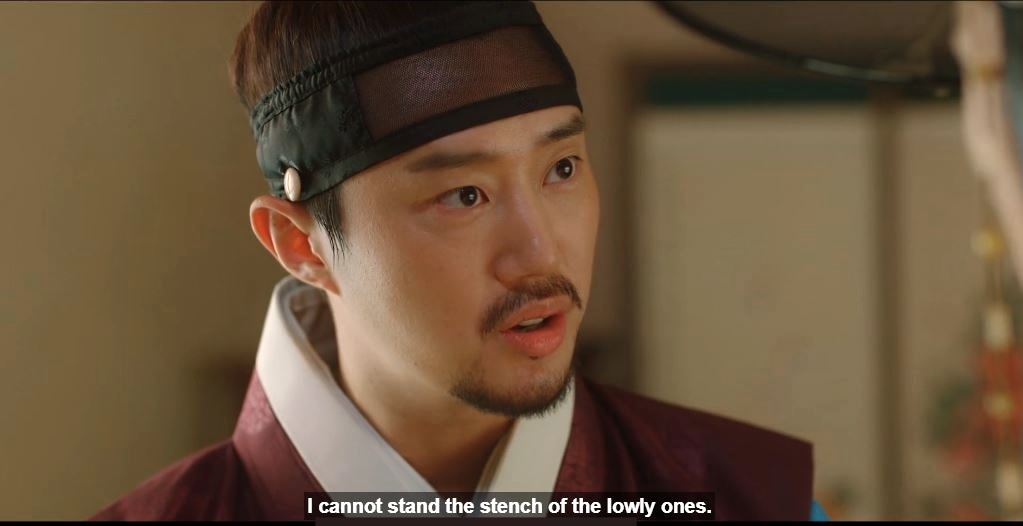 Finally Dan-O is about to lose her Inn permanently because of massive debts in back taxes but she overhears gossip about the missing Prince Lee Seol and goes to the Chief Royal Administrator Jang Tae Hwa (Oh Man Seok) and brokers a deal with him: if she can identify and find the missing Prince Lee Seol then all her debts will be forgiven her, and she will be able to keep her Inn. He agrees, but little does Dan-O realize that this Prince Lee Seol is in fact living at her own Inn! That he is the man whose life she had saved when they were both young, and that he is the man to whom she is feeling closer to romantically every day! Will Dan-O ever learn his true identity and, if so, will she caution him against taking revenge on the evil King Lee Chang, even if it means she loses her beloved Inn?