After Hwi manages to survive the war and return home, he has two objectives
:
find out what happened to his beloved sister, and to take revenge on his childhood friend Sun Ho. He also has never forgotten his one true love, Hui Jae, and wonders what has happened to her. She had been told he had died on the battlefield and she grieves in her own way by sailing a lighted toy boat over a lake -- however, it happens to float in the very direction of Hwi, who is standing on the other side of the lake unseen and quietly watching her grieve and pray for him. He wants to reach out to her, to tell her the truth, that he is still alive, but as much as he wants to he has other important objectives to accomplish first, including taking revenge on Sun Ho. However, this also proves to be difficult since he discovers that Sun Ho had forced his father to take care of his amnesiac sister Yeon, who, thanks to their care, no longer has epileptic fits. However, he doesn't immediately realize that Sun Ho's father has an eventual goal of killing Yeon, to get her away permanently from his son. He would prefer his son marry into the aristocracy, not some poor nobody.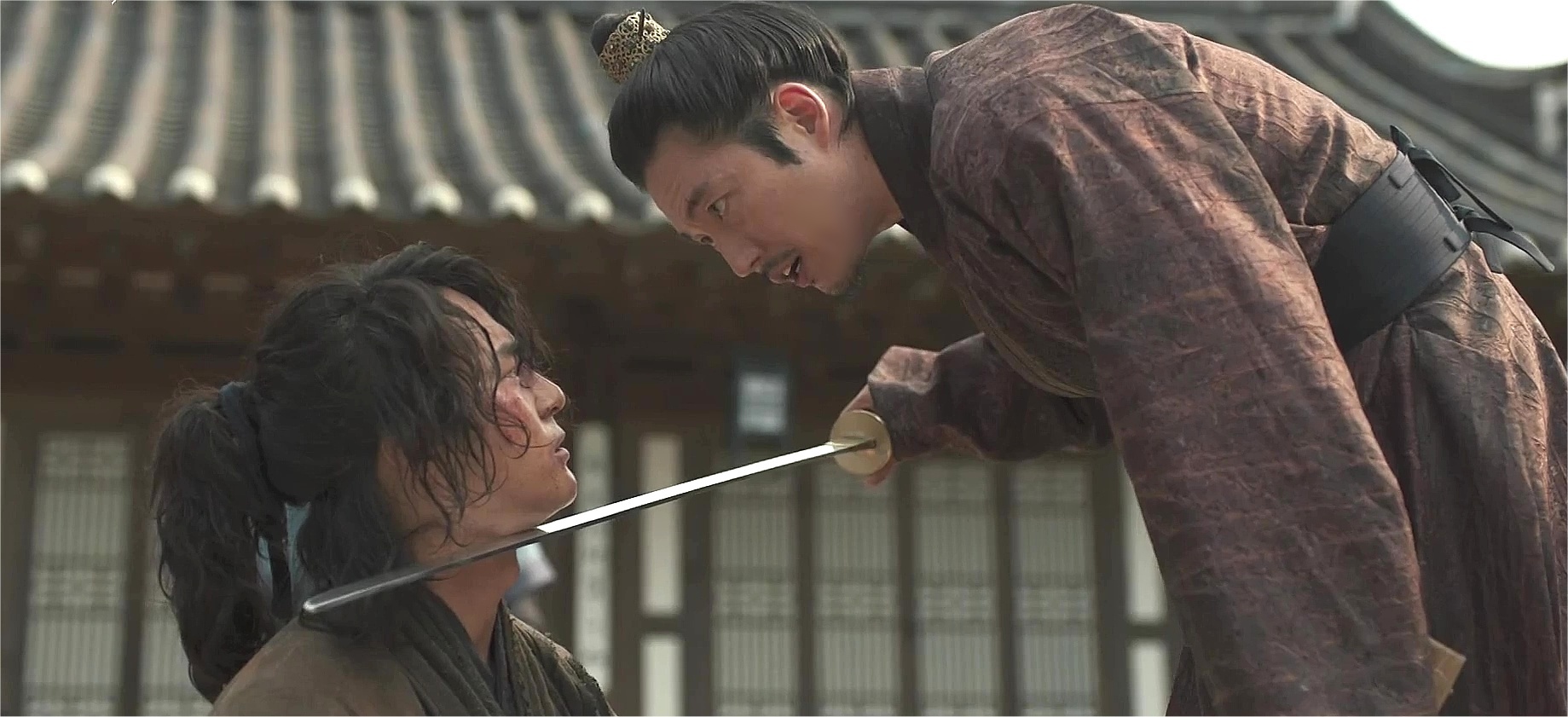 Through some significantly fateful turn of events Hwi, and his talents at swordsmanship, have garnered the interest and support of the ambitious Prince Bang Won. He promises him a good life if Hwi will align himself with his own princely goals to obtain sovereignty, no matter what the cost to the nation or to his extended royal family. He also promises that he will make sure Sun Ho pays for his duplicity toward Hwi in the past. However, you know what they say about bad company corrupting good character
:
Bang Won will eventually turn on Hwi, too, as soon as it looks likely his ambitious goal to become King appears to be on the verge of coming true. It turns out Queen Sindeok had been right all along
:
Bang Won is NOT to be trusted. Ever.
Through many twists and turns we see Hwi and Sun Ho wrestling with past hurts, trying to forgive each other, failing and fighting each other again, then reuniting all over again with a goal to keep Bang Won from becoming King. Fate turns against them, because no matter what their faults royals always have the most power over the people, both aristocracy and commoners. Will Hwi and Sun Ho be able to accomplish a miracle and join forces once and for all to save Joseon from a future tyrannical King?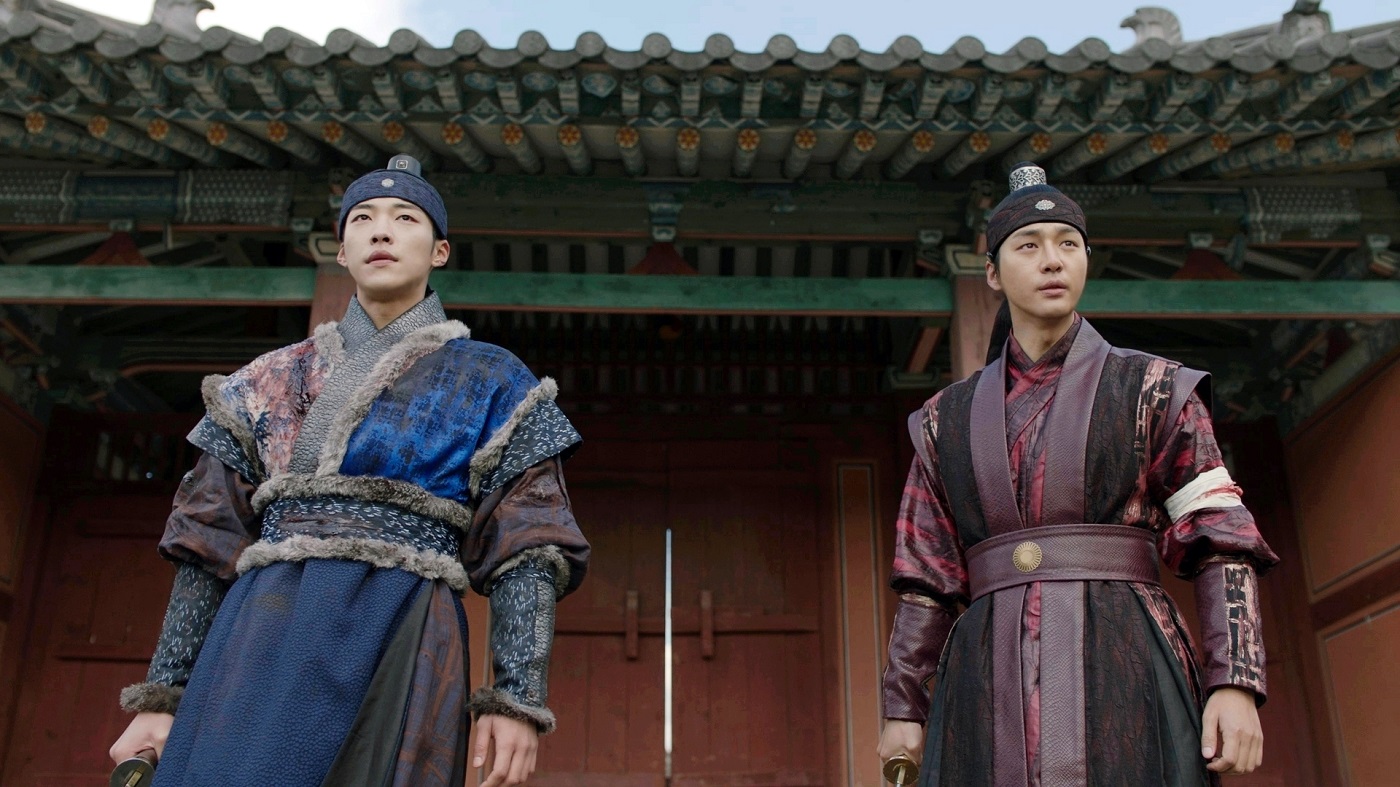 There are many fight and battle scenes in this drama, and the romance is pretty platonic, so be prepared going in to accept those realities. I have to confess there were times I fast forwarded through most of those battle scenes because I can only take seeing so much killing, even in a television drama! Also, the fact that both Hwi and Sun Ho experience multiple stabbings that would have killed anyone centuries ago, before the days of antibiotics and expert surgeons, but yet they somehow always revive and live on to fight again, was very annoying to me, even though I liked both of them in different ways. It was just not realistic at all.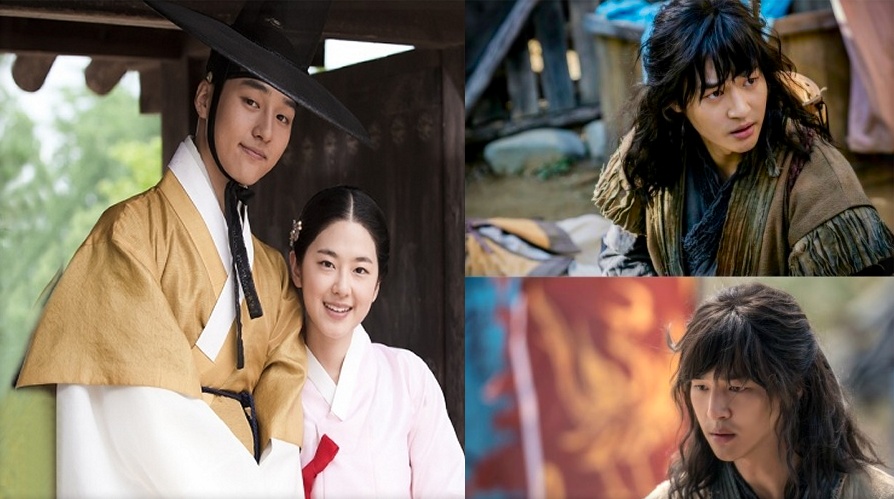 Yang Se Jong in Saimdang (left)
Yang Se Jong in My Country (right)
Long Hair Becomes Him! :)
Still, if you love a well acted sageuk, with magnificent cinematography, and one about the best of friends becoming the most passionate of enemies, then somehow being able to forgive each other and move on, then you will probably simply love this one, and that's fine. This drama has mostly received rave reviews. Check it out for yourself and see if you like it. My favorite character was always Hwi (Yang Se Jong), since I had loved the actor in
Saimdang
. He looked quite different in this sageuk, the makeup and hair team gave him a sexier, more smouldering appearance here. I thought him VERY attractive.
:)
Photo Gallery for My Country