The Story:


We meet a beautiful, kind, and warmhearted TV producer named Goo Yeo Reum (Lee Da Hee), who has had mixed success in her ten year career so far, creating and directing TV variety / reality shows. The ratings on her shows rarely impress her boss at DNA TV, Ma Jin Gook (Lee Suk Joon), and often her shows are cancelled early, for problems which resulted that were not entirely her fault. It's a volatile entertainment business, with many challenges that sometime prove overwhelming to Yeo Reum. She does have a wonderful young male assistant who is devoted to her, who desperately wants her to succeed, named Kim Sang Woo (Lee Dae Hwi), but sometimes even his actions add avoidable stresses to her job managing her reality show assignments.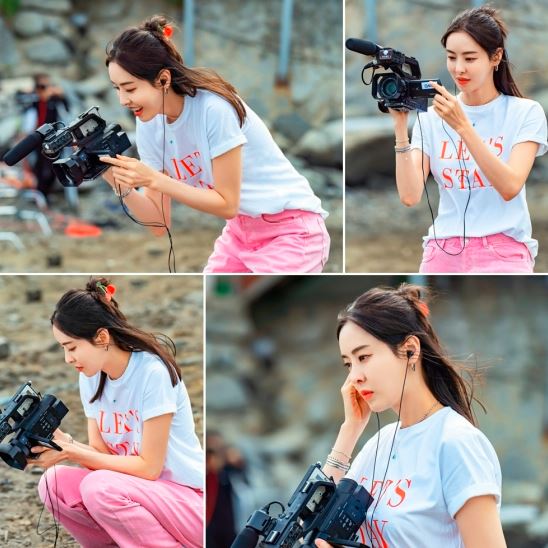 She is then given the chance to co-direct a promising reality show called "Kingdom Of Love" and its sequel, wherein an equal number of multiple attractive young people of both sexes are thrown together in a beautiful resort setting in the hope that they will fall in love and pair up with one another by the end of the show. Yeo Reum is determined to make this show a total success and a ratings' blockbuster. However, she undergoes a lot of personal stress yet again, especially because her female co-director / producer, Kang Chaeri (Jo Soo Hyang) is an old classmate of hers from college who has always been jealous of her beauty, talent, and outgoing cheerful personality. (This sour character Chaeri does not smile once during the entire show, which was rather unnerving to me!). Despite Chaeri's jealousy, Yeo Reum keeps persevering and Kingdom Of Love's ratings increase dramatically.
At one point a man who had been initially hired as one of the "contestants for love" backs down and leaves the show. Yeo Reum quickly has to come up with a substitute, and asks her long-term good male friend Park Jae Hoon (Choi Siwon) to fill in. The two of them are so close they live in the same house, one has the upstairs apartment, the other the downstairs apartment, so they are constantly running into each other. Jae Hoon is a physician who had changed from being a neurosurgeon to being an independent plastic surgeon with his own practice, after a trauma which involved the tragic death of his father in the emergency room of the hospital he had worked in, a tragedy for which he blamed himself. He even slacks off from his plastic surgeon business because of that lingering guilty trauma, and it's during this emotional period of his life that he agrees to join Yeo Reum's Kingdom Of Love program.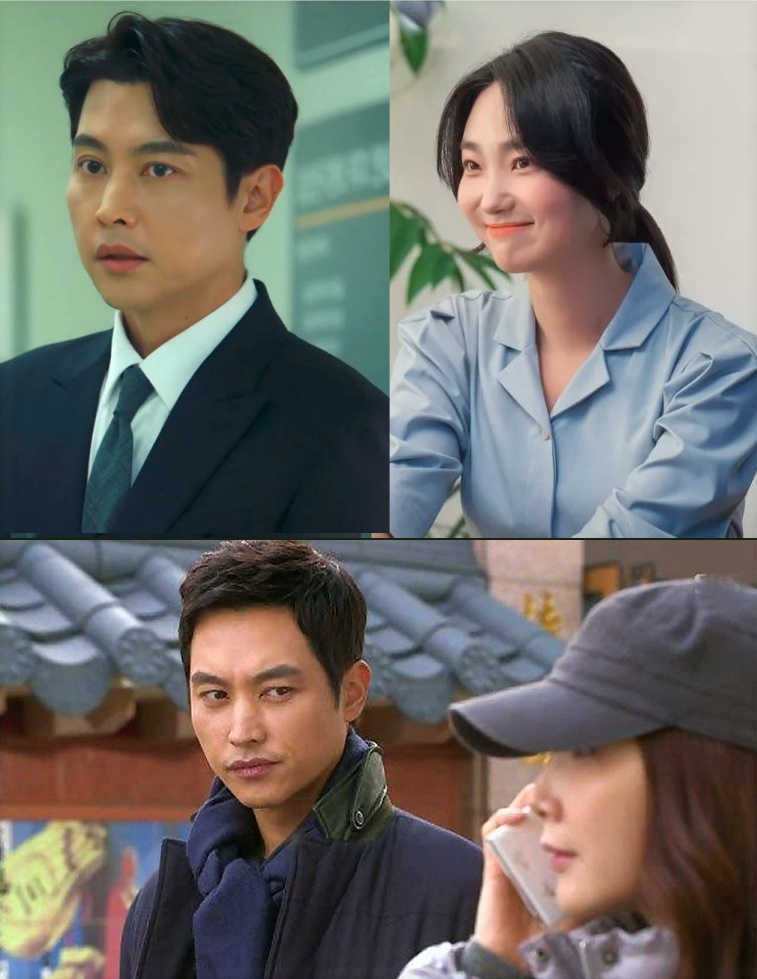 ~ Love Rivals To Our Main Couple ~
Be Careful Of This Guy, Ladies!
He Likes To Burn You If He Doesn't Get His Way! ;)
Right away Jae Hoon attracts some of the female contestants because of his good looks and consistent kindness toward women, especially a rather quiet, dignified young lady named Han Ji Yeon (Lee Ju Yeon). She had actually met him prior to the reality show, as a blind date and as a patient. She falls hard for him and that ends up causing some avoidable problems on and off the set. It's very clear to the audience that Dr. Jae Hoon has some romantic feelings for his friend Yeo Reum, but he holds them in check because she is engaged to be married to another man named Kim In Woo (Song Jong Ho, whom I had enjoyed in
Will It Snow At Christmas?
and
The Suspicious Housekeeper
). That relationship is doomed, however, by In Woo's deceits, and Jae Hoon is finally emboldened to approach Yeo Reum as more than a friend, for the first time.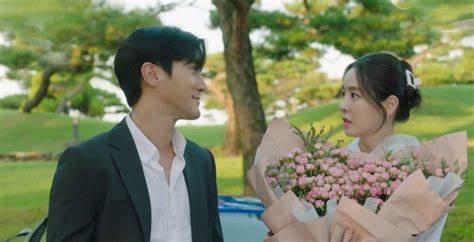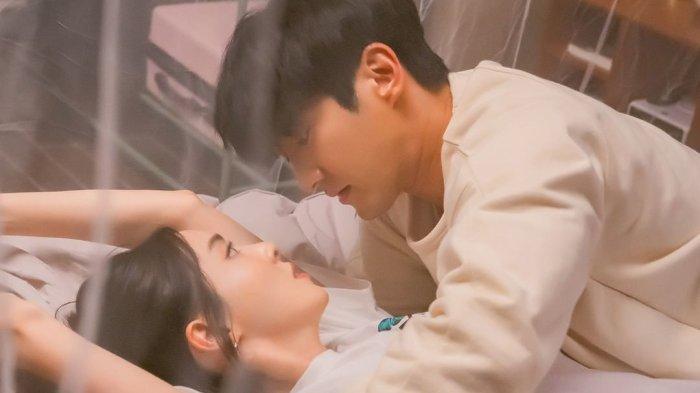 The fluctuations of the emotions and experiences of all the contestants on the Kingdom Of Love television program stir up nationwide attention, to the point where complete strangers often accost these people on the street, adding to the personal stresses of both cast members and producers. Both Yeo Reum and the stern Chaeri handle these situations pretty well overall, until they even start to happen to them, too! No one involved with the program has any personal / private life at all anymore. The gossip mongers actually become threatening to them, sometimes even physically, but mostly through vicious web gossip. As Yeo Reum and Dr. Jae Hoon discover their romantic feelings for one another it threatens other aspects of the show, like Jae Hoon's relationship to the goodhearted but sad Ji Yeon.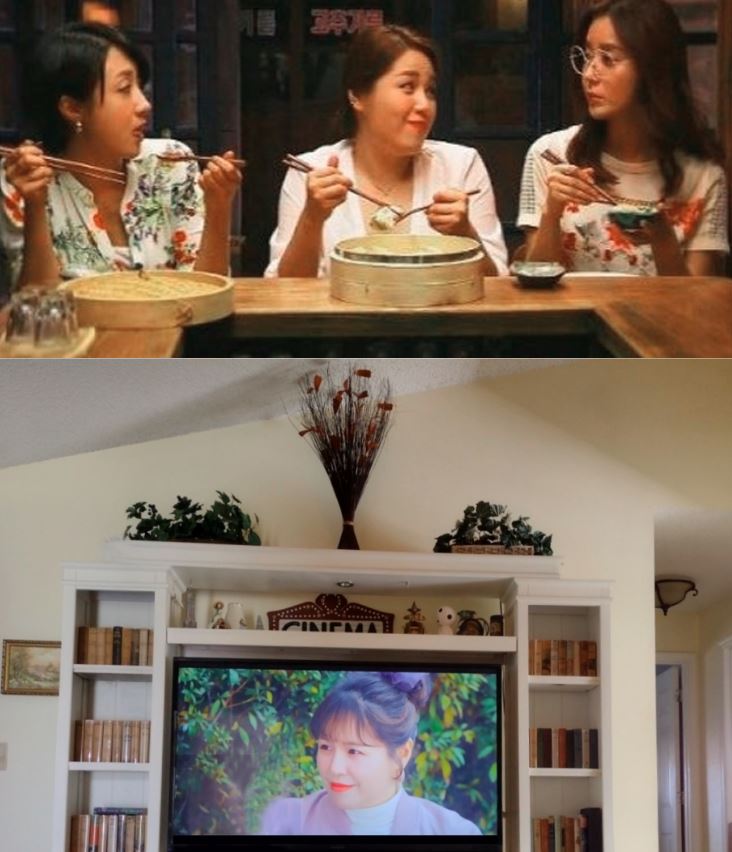 Actress Son Hwa Ryeong Surprised Me
Showing Up As A Main Character
Whereas She Was A Supporting Character
In 2015's Late Night Restaurant
A relationship among the contestants that should have occurred naturally was threatened by the awkward pace of Kingdom Of Love, that of chubby web-toon artist Park Ji Won (Son Hwa Ryeong, who had played one of the "Noodle Sisters" in the popular
Late Night Restaurant
), and chef John Jang (Park Yeon Woo). The program kept pressuring him to end up with one of the more glamorous girl contestants, Jang Tae Mi (Kim Ji Su), leaving the sweet and kind Ji Won in the lurch. Another contestant with some darker motives, Kim Joon Ho (Seo Joon), tries to sabotage their budding affection for one another. Still another contestant is so unhappy she gets drunk and tries to commit suicide, but Yeo Reum risks her own life to save hers.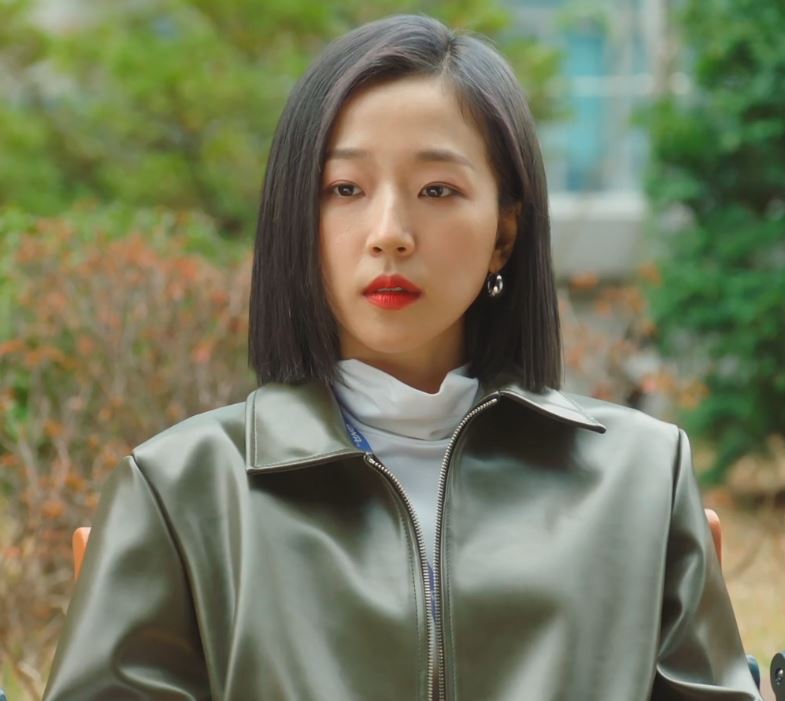 The Never Smiling Chaeri
Unhappy Childhood, No Doubt

With all these personal stresses going on among cast and crew the program Kingdom Of Love begins to lose support from the public, and station boss Jin Gook demands that Yeo Reum and Chaeri clean it all up or the program will be cancelled early. Both women don't want that to happen and in trying to salvage the show they actually become closer and more friendly toward one another.